The delayed London mayor elections are set to take place tomorrow (6 May), with a massive 20 candidates in the running.
Labour's Sadiq Khan is ahead in the polls with a 12 per cent lead over the Conservative candidate, Shaun Bailey.
He is followed by Green Party's Sian Berry, who is polling at 10 per cent, and Lib Dem Luisa Porritt, who is predicted to get 5 per cent of the votes.
The London mayor has various powers, including over transport, housing, health and environmental issues. The mayor also sets annual budgets for police and fire authorities.
Here are are all 20 candidates you can choose from based on their policies:
Sadiq Khan – Labour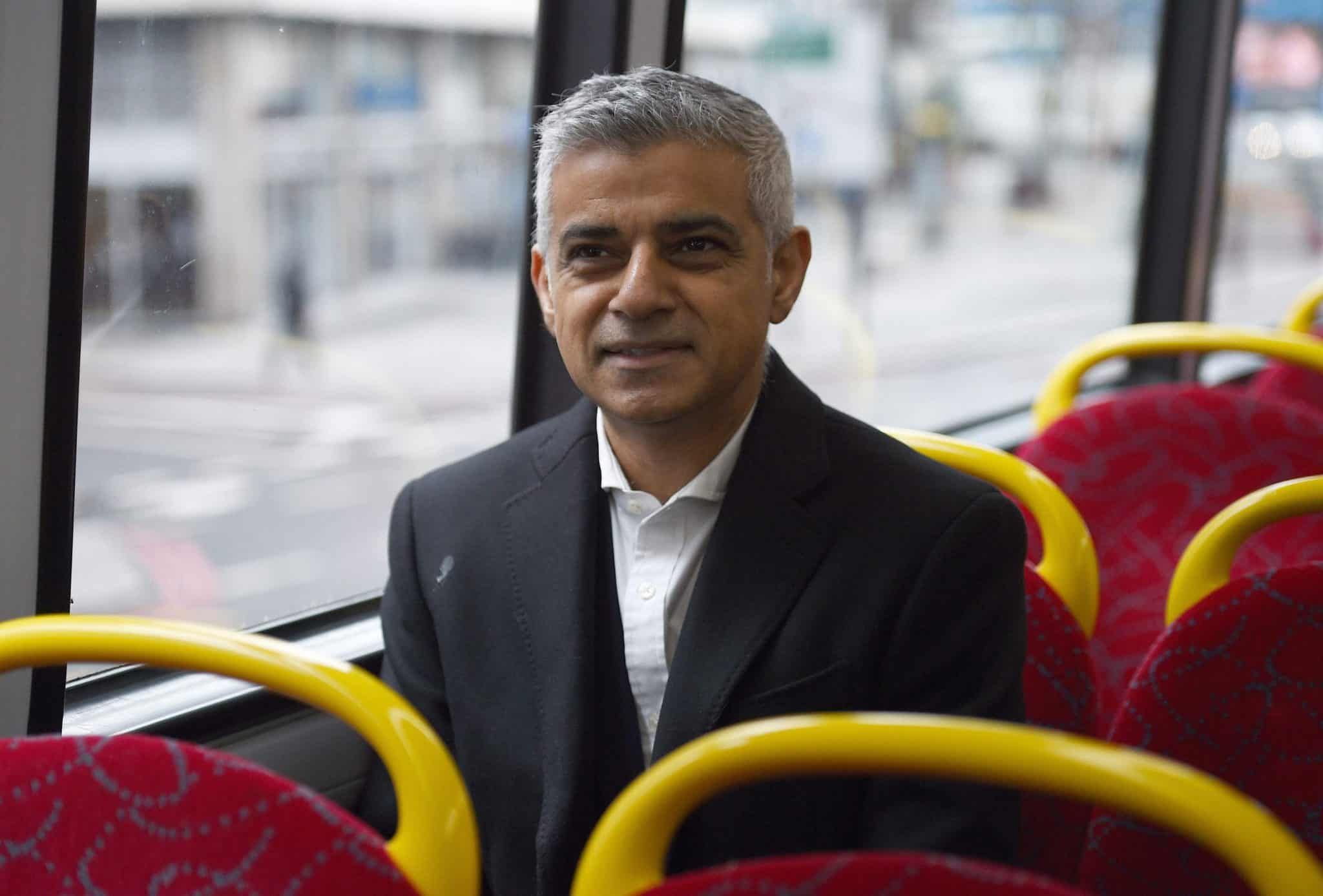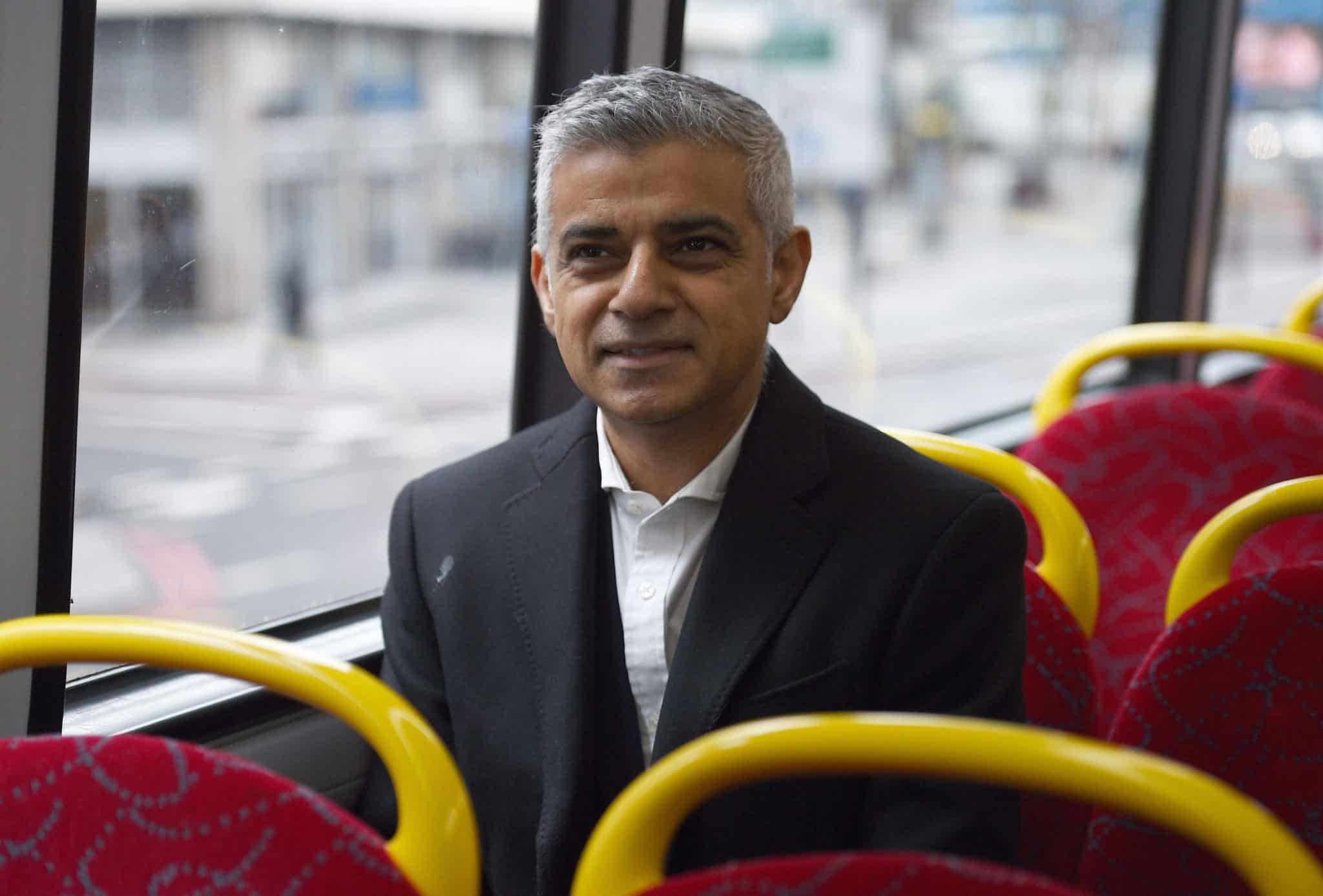 Sadiq Khan, the current mayor of London, is expected to win a second term in the 6 May elections.
He is currently polling at 43 per cent.
Some of his main policies are making commuting more affordable and making London greener.
He also wants to create jobs and fight the government's austerity era.
Shaun Bailey – Conservatives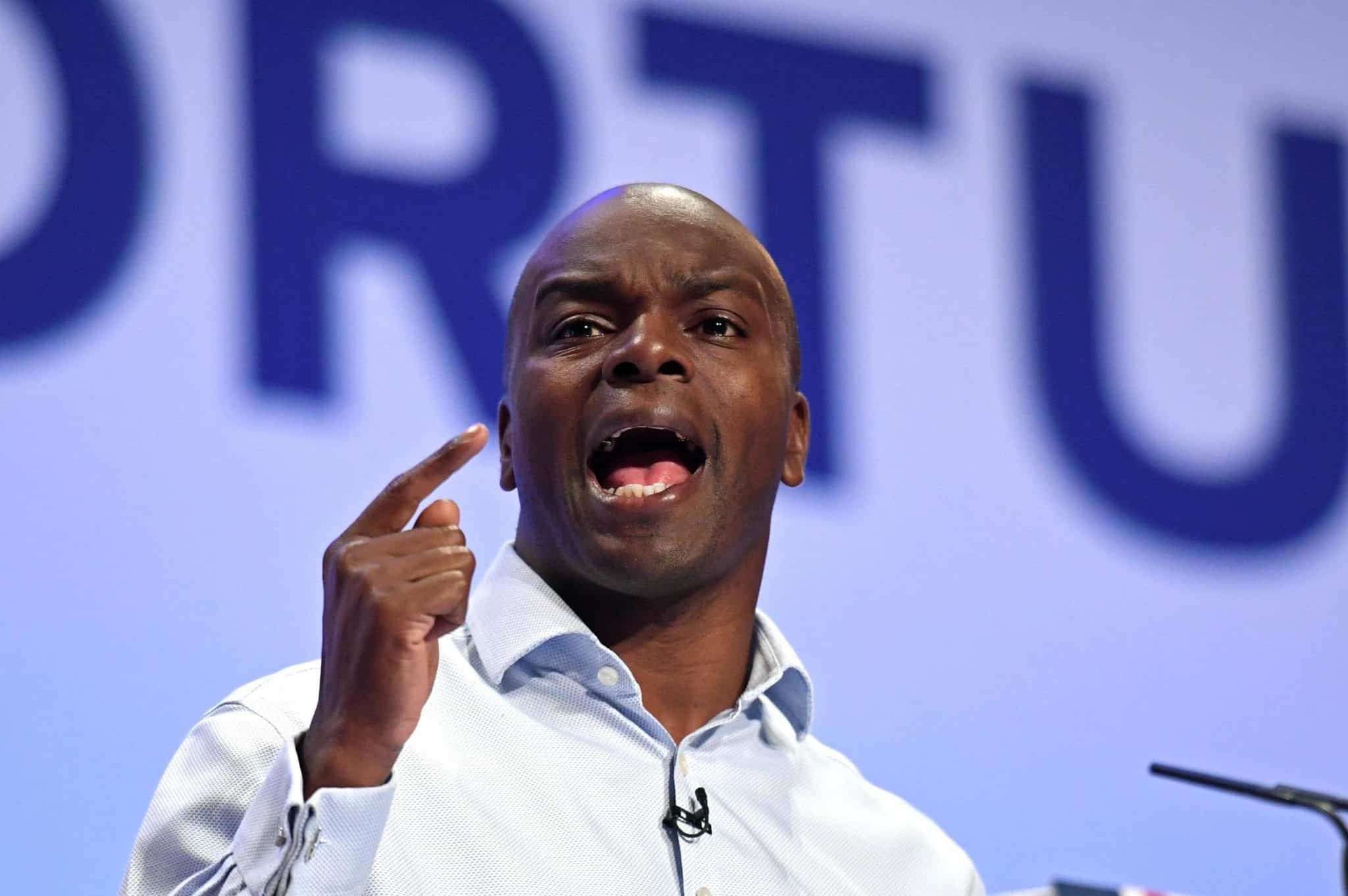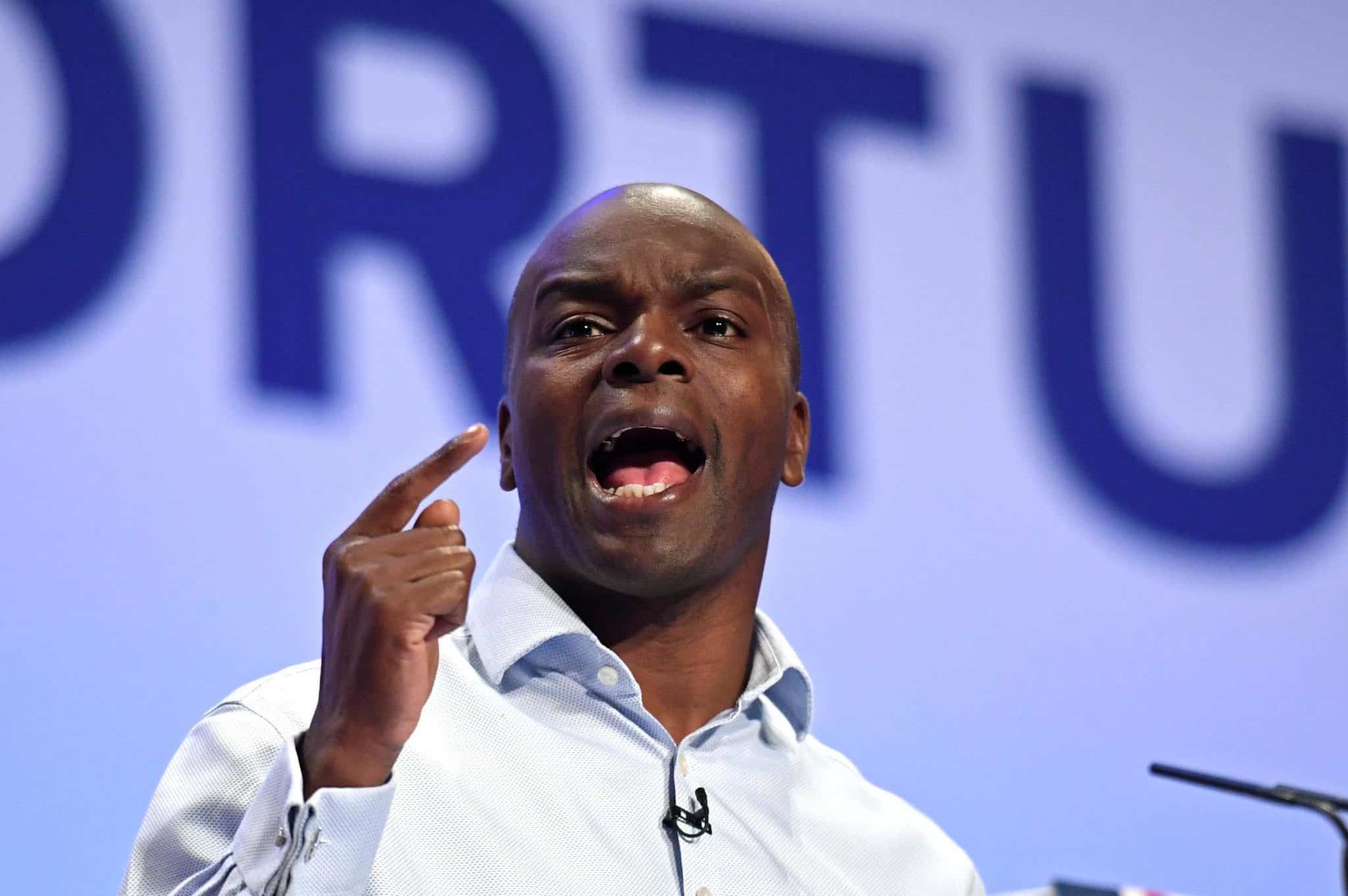 Shaun Bailey wants to hire 8,000 more police and reopen 38 police stations.
He aims to scrap plans to extend the Ultra Low Emission Zone charge to outer London.
But Bailey's election battle bus breached London's rules on toxic air, it has been revealed.
Bailey, who recently walked away from a homeless person, has also been accused of politicising the disappearance of Sarah Everard.
Sian Berry – Green Party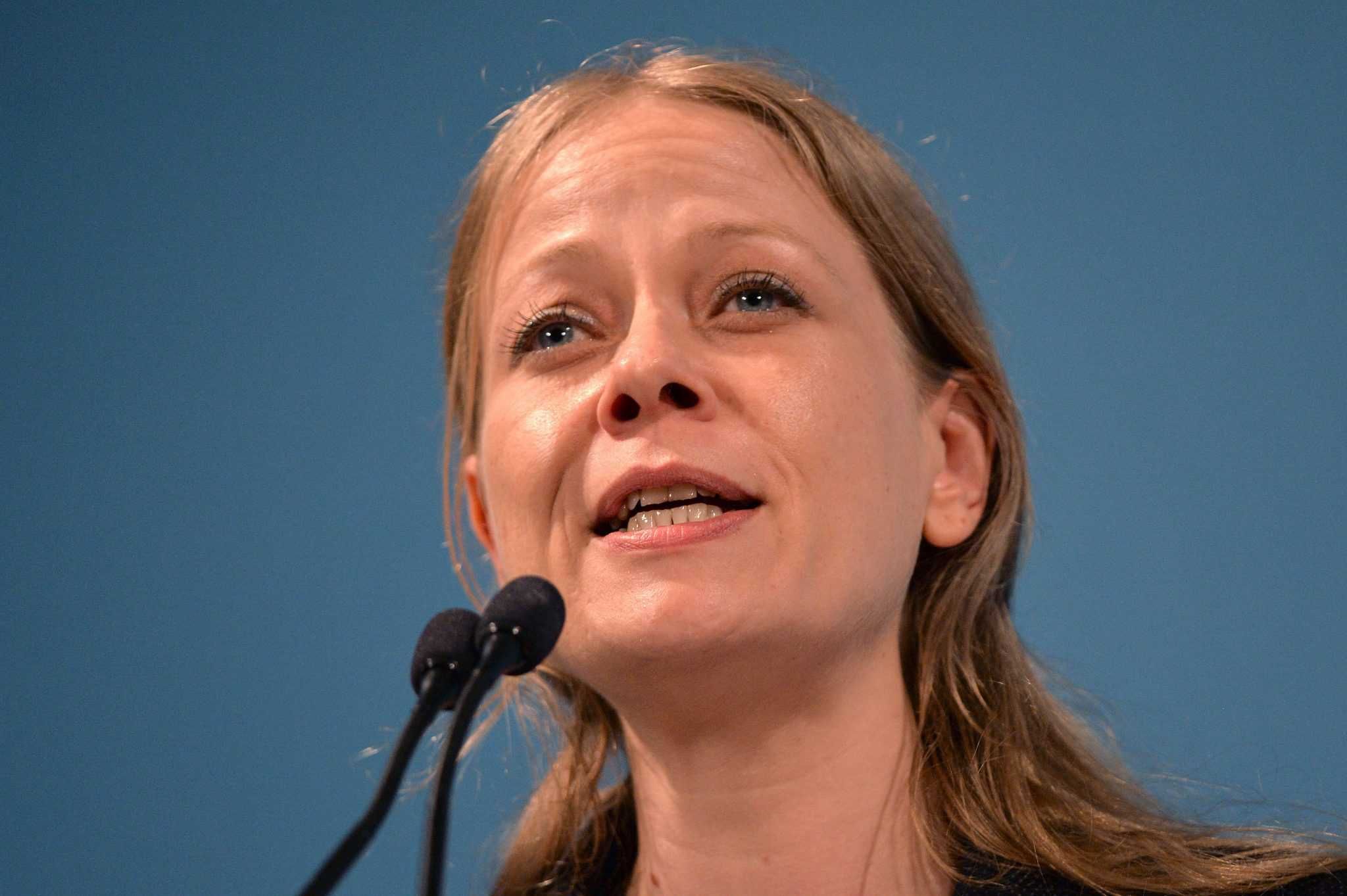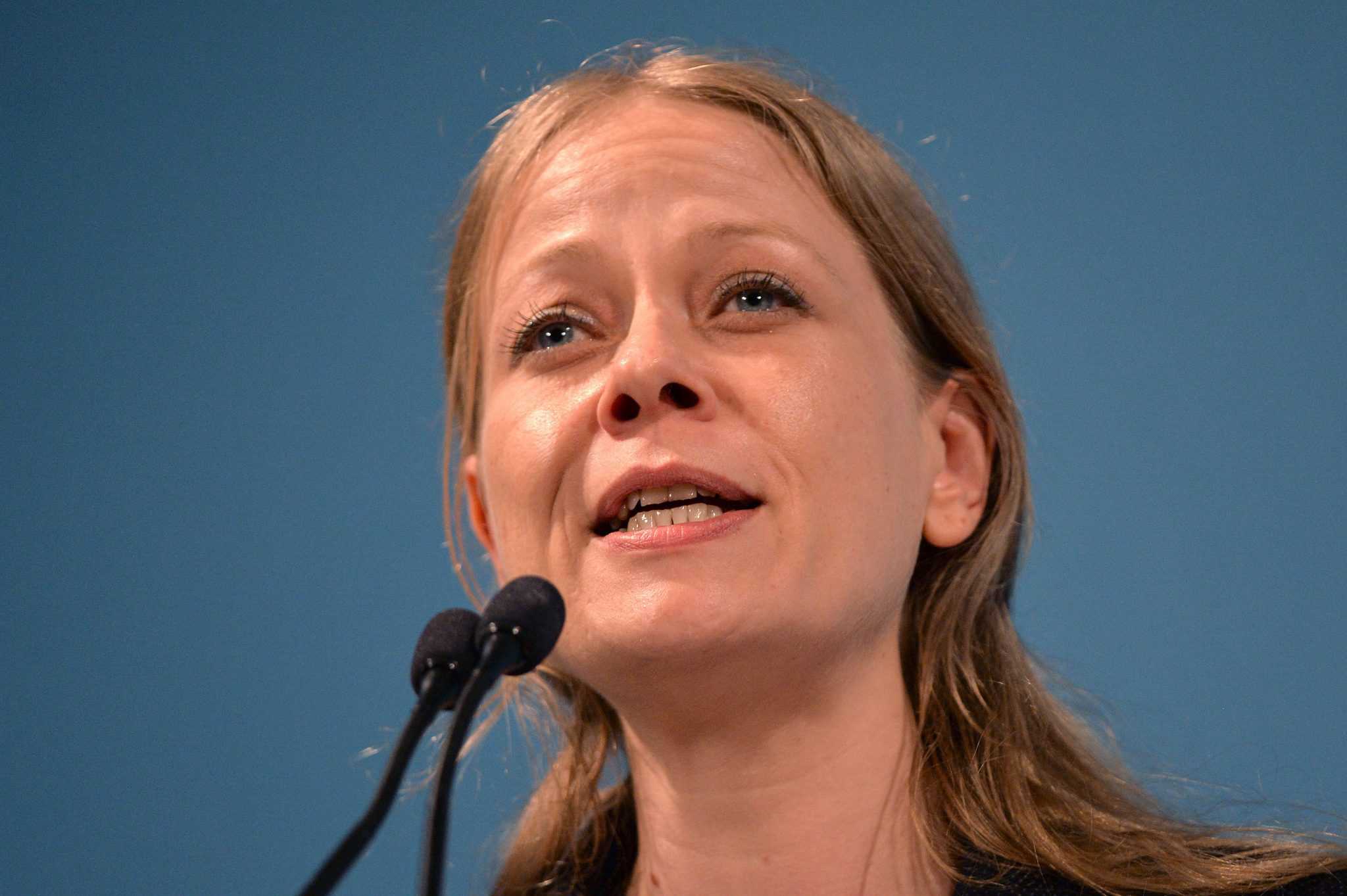 Sian Berry has been the co-leader of the Green Party in England and Wales for the past three years.
It's the third time she is standing for London mayor on behalf of her party.
She wants London to be the greenest city in the world through ultra low emissions measures.
She also wants to close London City Airport, crack down on puppy sales and achieve "zero murders".
Richard Hewison – Rejoin EU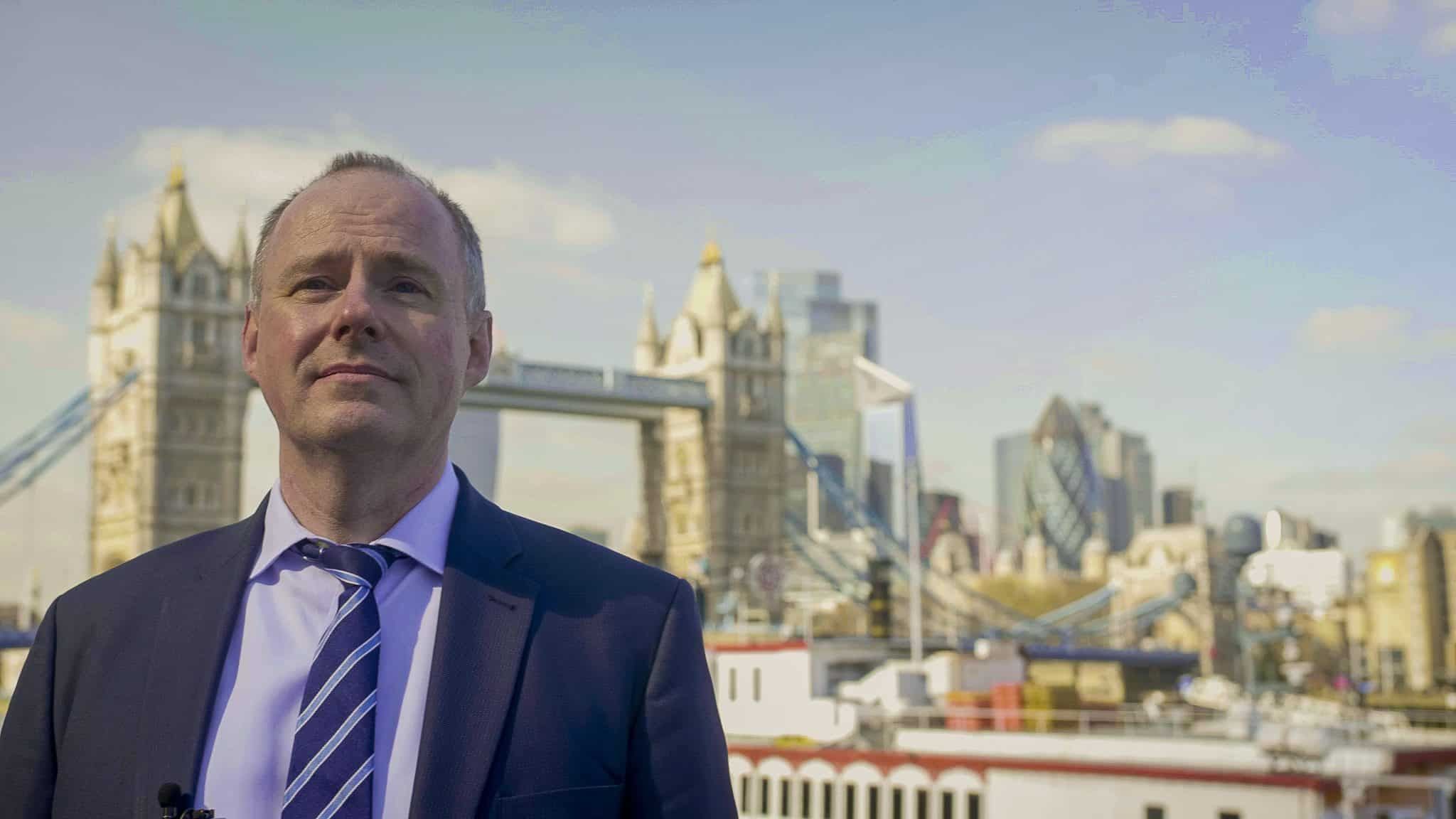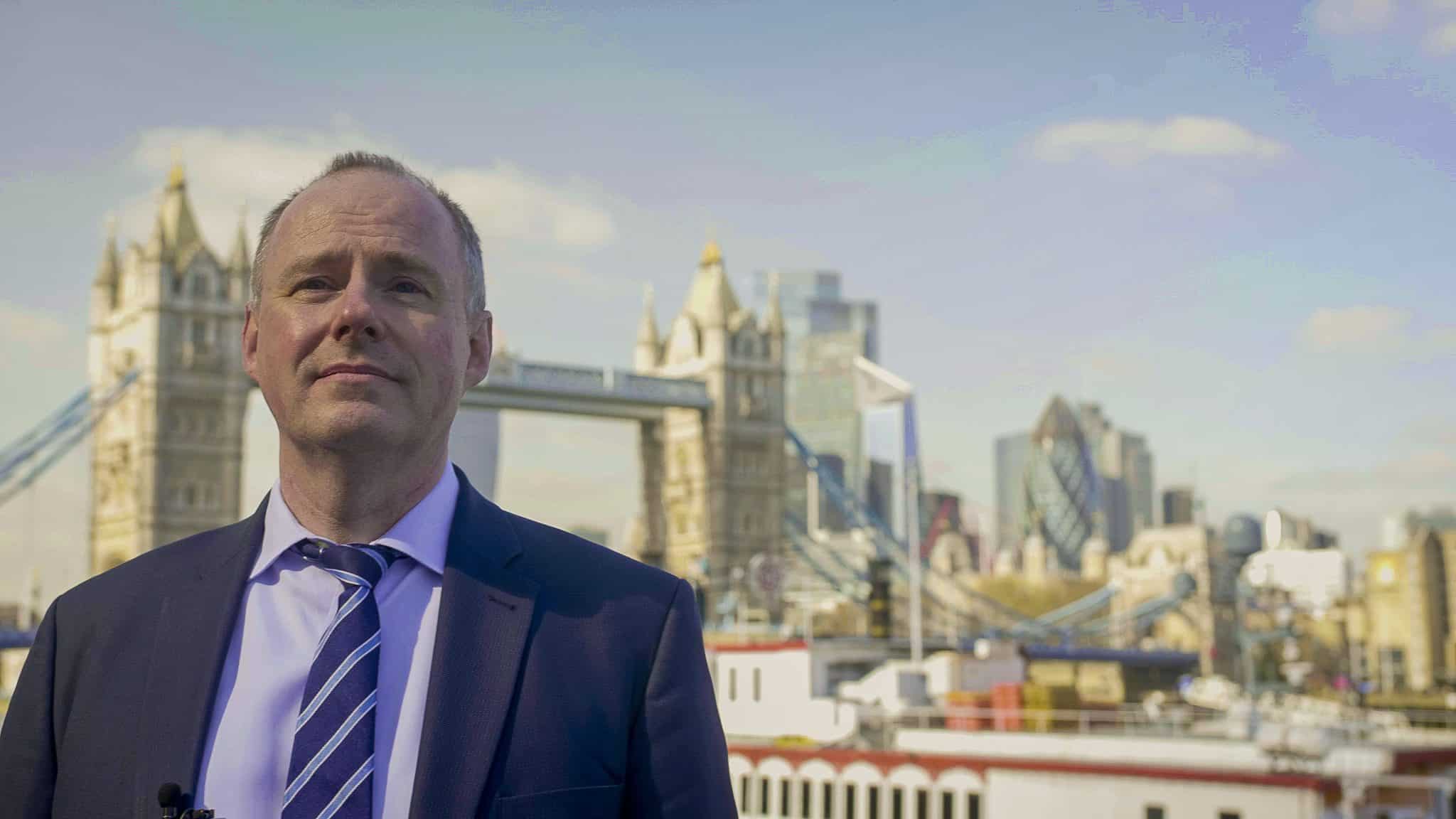 Could London's overwhelming Remain vote in 2016 mean Richard Hewison will perform well in the elections?
Hewison thinks there aren't "any other voices advocating for what is right" in these elections.
He wants to get rid of Brexit, but one of his first actions would be to help small businesses across London through a Brexit bureaucracy buster office. He also wants to extend the 30th June deadline for the EU Settlement scheme.
Rejoin EU will call for changes to the First Past The Post electoral system, climate change actions and compassion in politics.
Count Binface – Independent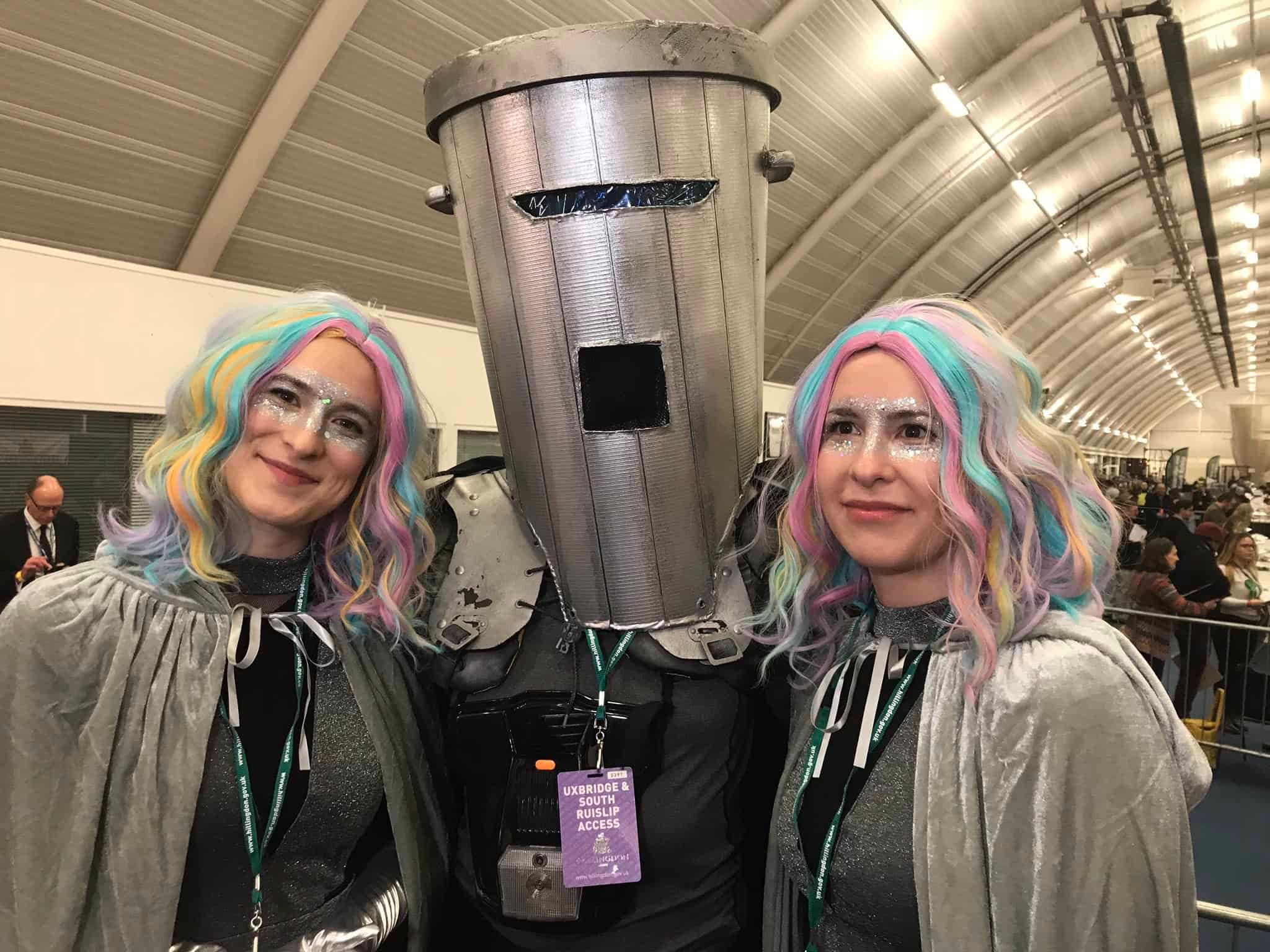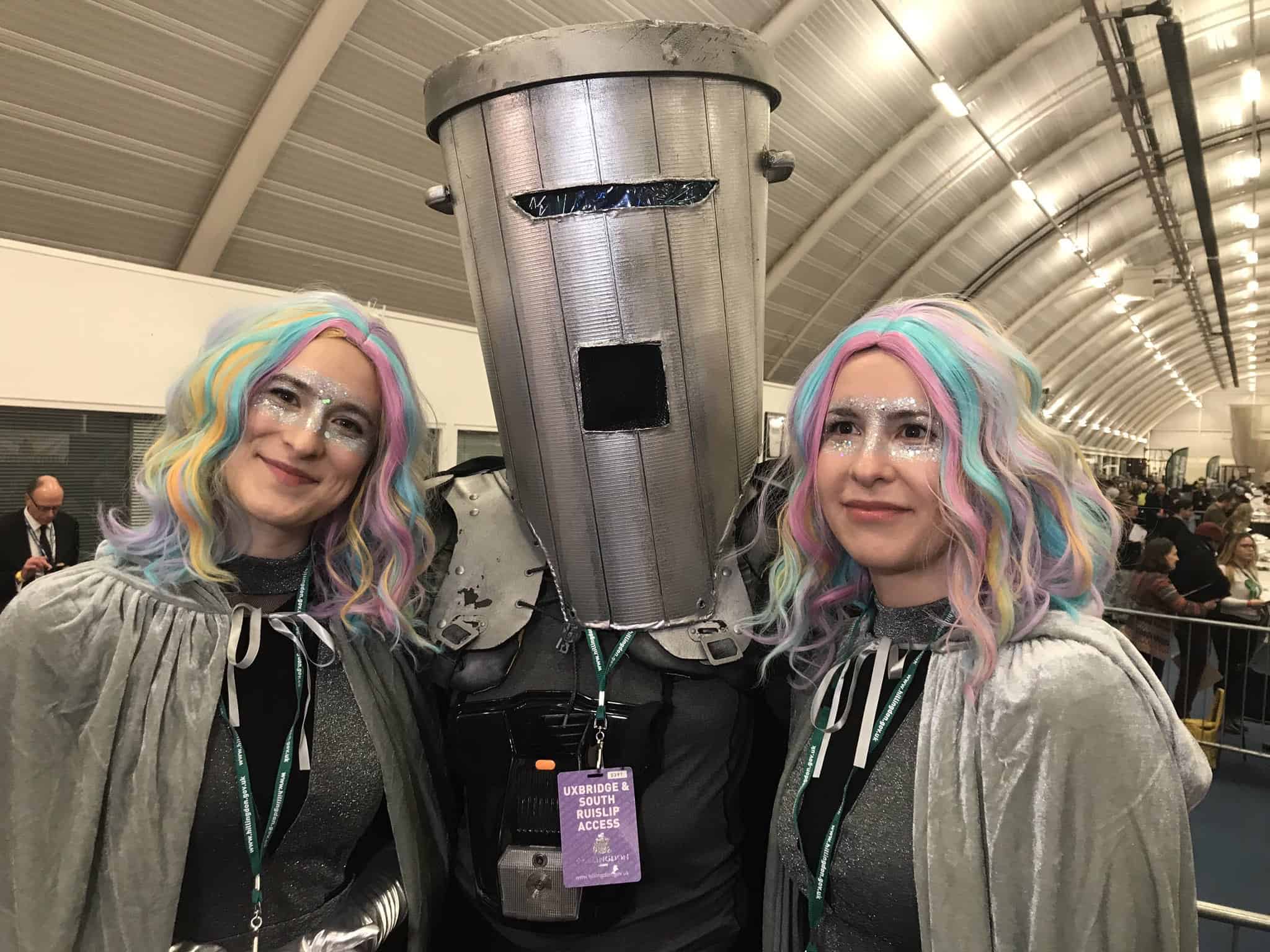 Count Binface is a satirical candidate who has run against Boris Johnson and Theresa May in the last two general elections.
He wants to "take out the trash" and he thinks he is "more qualified" than his opponents.
His manifesto revealed he wants to tie government ministers' pay to that of nurses for the next 100 years and get London to rejoin the European Union. He thinks Brexit is a "shitshow".
He has recently told Boris Johnson he would "be sacked" through a music video.
Kam Balayev – Renew Party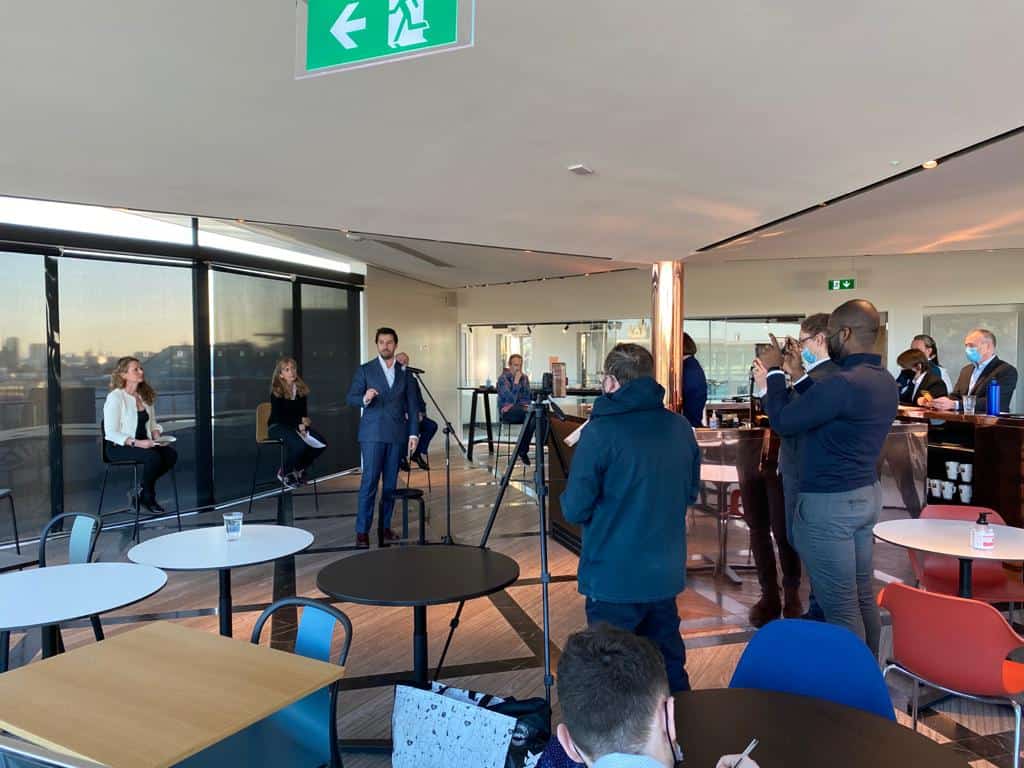 Balayev wants to get involved in London's relationships with Europe, and ensure the city remains a part of it. In doing so, he wants to team up with the Foreign Office to work together.
He also wants to extend the EU Settlement Scheme for another two years.
Balayev is passionate about hitting the refresh button when it comes to the economy, through a focus on technology. He wants to attract tech businesses to London.
He believes in crime prevention among young people and is outraged by police stations closures.
Luisa Porritt – Liberal Democrats
Luisa Porrit wants to end homelessness and help small businesses through a rent relief.
She also wants to scrap the Silvertown Road Tunnel in East London and focus on extending the Bakerloo line and creating more cycling routes.
Porrit would plant more trees and plants across London an install solar panels and vegetation on roofs.
Valerie Brown
Valerie Brown wants to give power to ordinary people through citizens assemblies, who would make decisions on transport, health and education.
She is passionate about saving the world from an ecological collapse, by reducing carbon emissions to zero within the next five years.
Last month, party colleague Roger Hallam stepped in for Brown after she was arrested during an Extinction Rebellion protest. He criticised the standard hustings time limits, in which candidates only have one minute and a half to get their points across.
Hallam said: "Why don't we have a three-hour conversation? We are talking about the end of the world here. Let's get real, people!"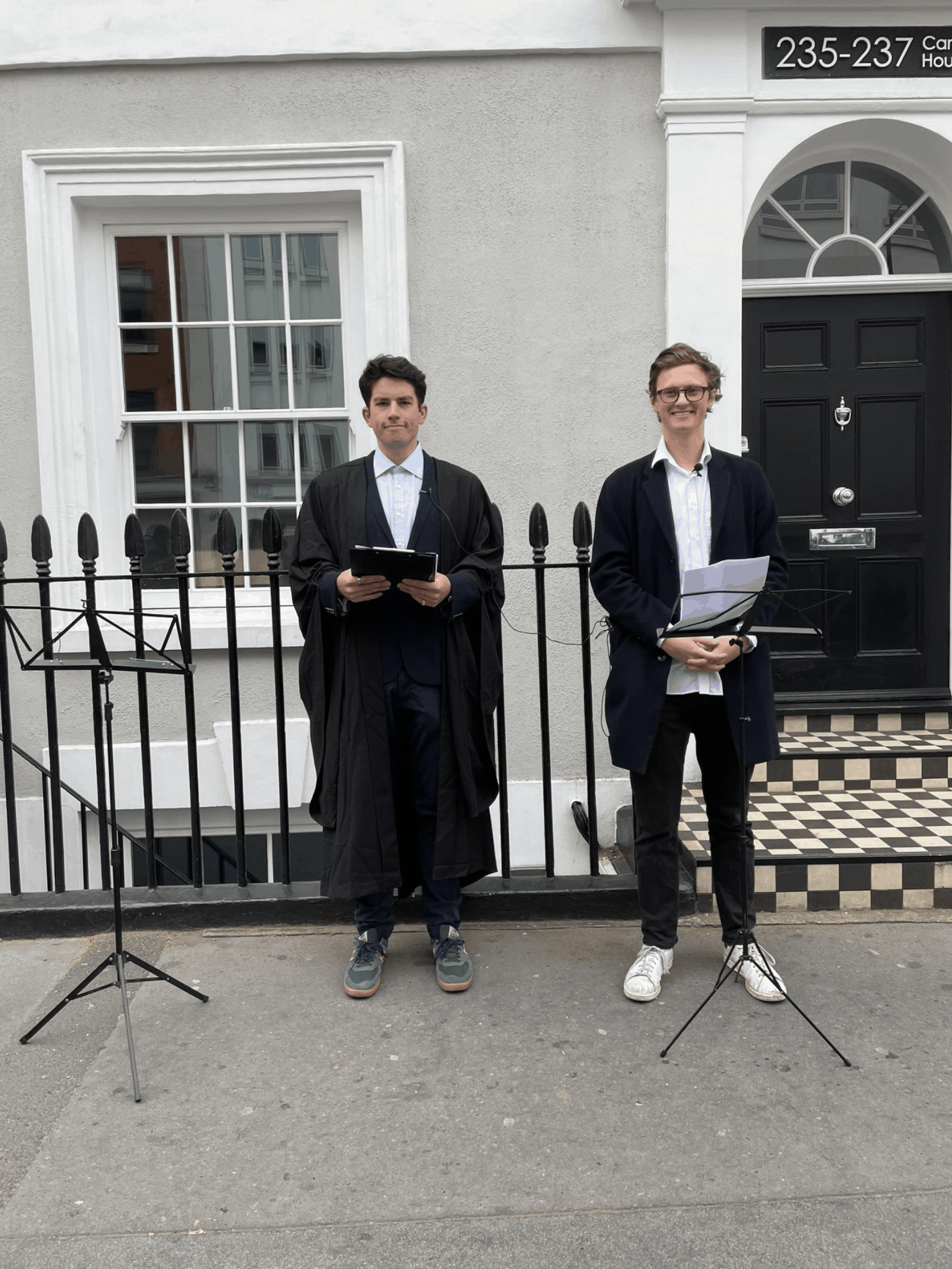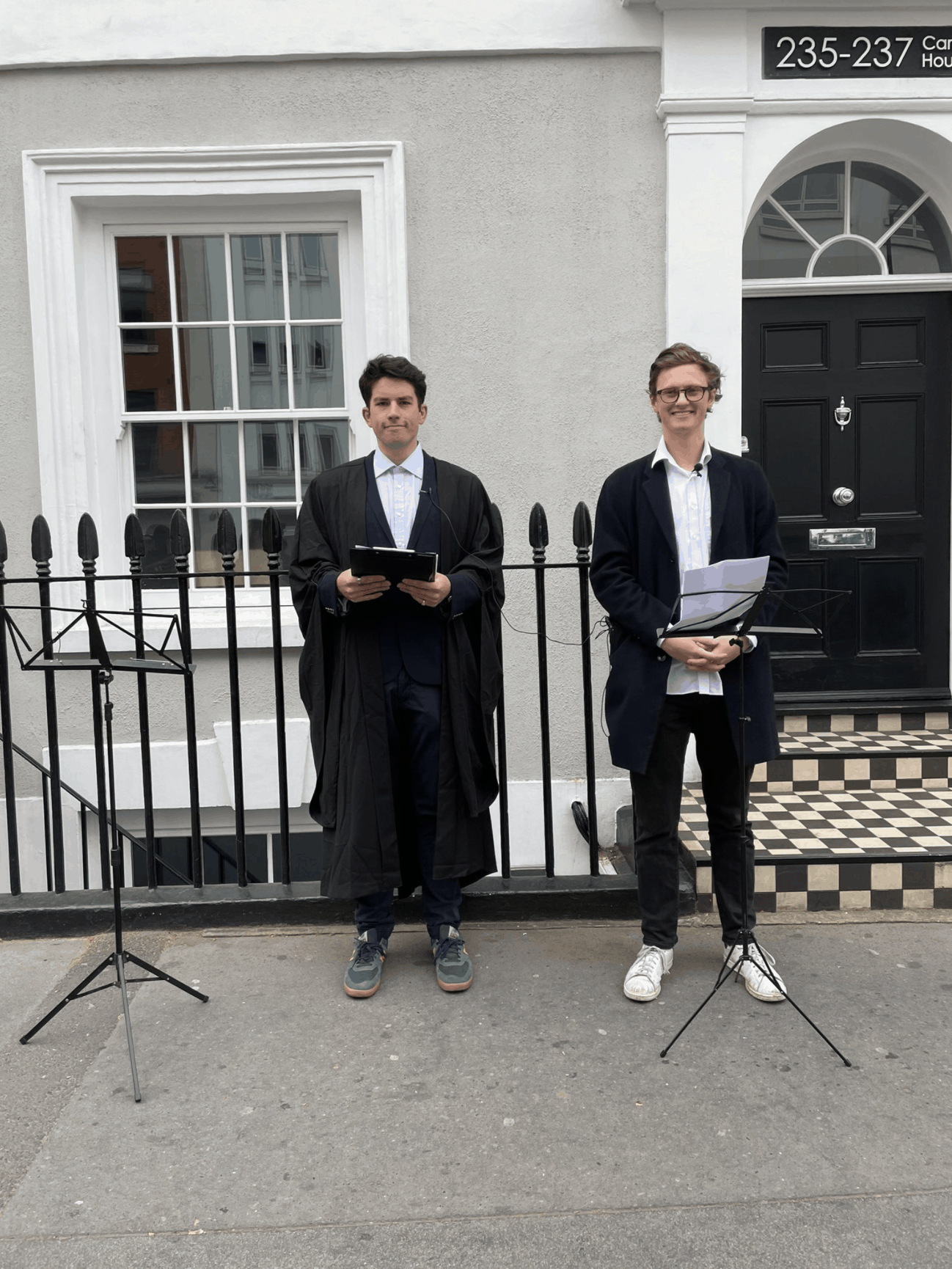 Fosh fought the Fox and the Fosh won earlier this month, after the YouTuber challenged his Reclaim rival to a debate outside his party HQ.
He told The London Economic that he had been messaging the Lewis actor for a few days over email, social media and through his team.
He added: "Each time I have not got a response.
"This is all after I had a phone call with him in a recent video in which he agreed to debate me."
He said he "hasn't heard a peep" from Fox or anyone at the Reclaim Party since he posted the challenge on Twitter.
Hudson was one of the 'challenger candidates' on the card at a hustings attended by TLE last month.
At the debate she gave an incline into a few of her policies, saying:
"The mayor is responsible for setting the cultural tone of the city. In our case, we need to reimagine ourselves as that compassionate, sustainable city. If we get that right, we can be a beacon for the rest of the world and inspire people to come here and connect with us.
"We will be prioritising this compassionate living with festivals and events which show us how to lead compassionate and sustainable lives, that is how we will reconnect with the rest of the world."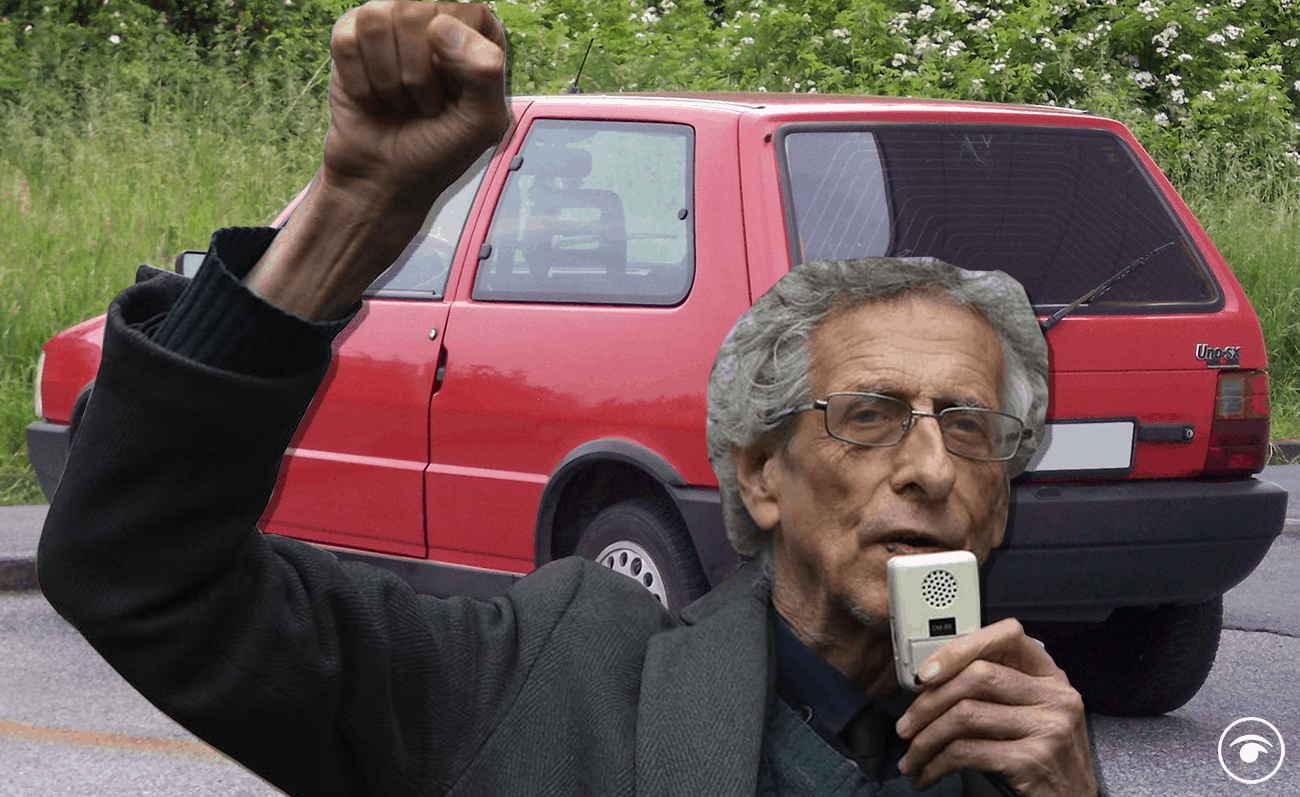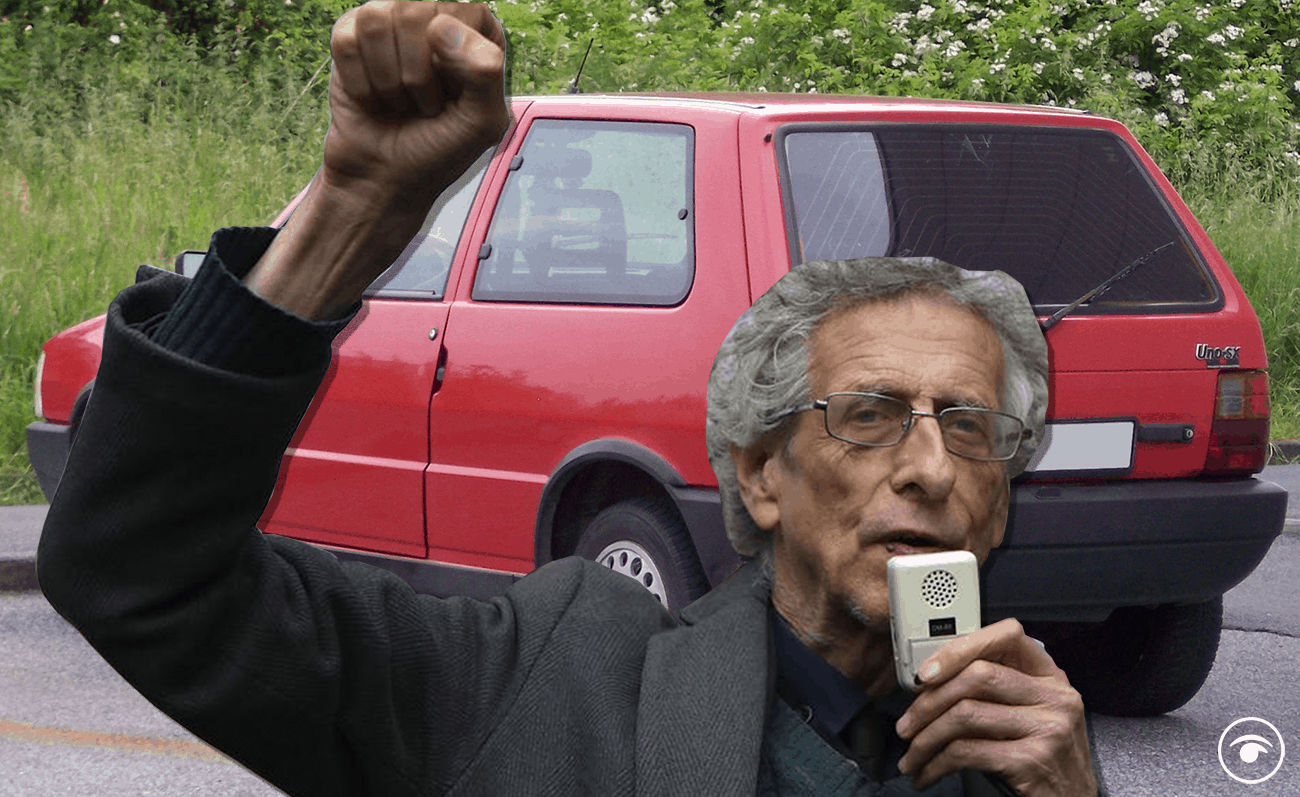 Piers Corbyn made a splash after revealing his 'battle bus' in Westminster last month.
A battered-up car was wheeled out covered in poorly-glued posters with a megaphone strapped to the top.
The London mayoral candidate, who is out to end 'Covid con rules' and reverse discriminatory treatment against those who refuse to wear a mask, printed 'let London live' and 'no lockdowns' on the same banner, much to the bemusement on social media.
Niko Omilana grabbed the headlines after the first major poll for the London mayoral race showed he could have been responsible for putting a dent into Sadiq Khan's lead in the race for City Hall.
The 23 year-old, who has 3.4 million YouTube subscribers and wears children's sunglasses, is first choice for five per cent of Londoners, and could take up to a fifth of the vote among 18-24 year-olds.
The self-proclaimed 'founding father' of the NDL Movement, which posts under the #TakeBackOwerStreats hashtag on Twitter, says his main policy would be to force Boris Johnson to "shush" if he got in.
He also promised to oppose the European Super League, saying any club involved will be "punished with the death penalty".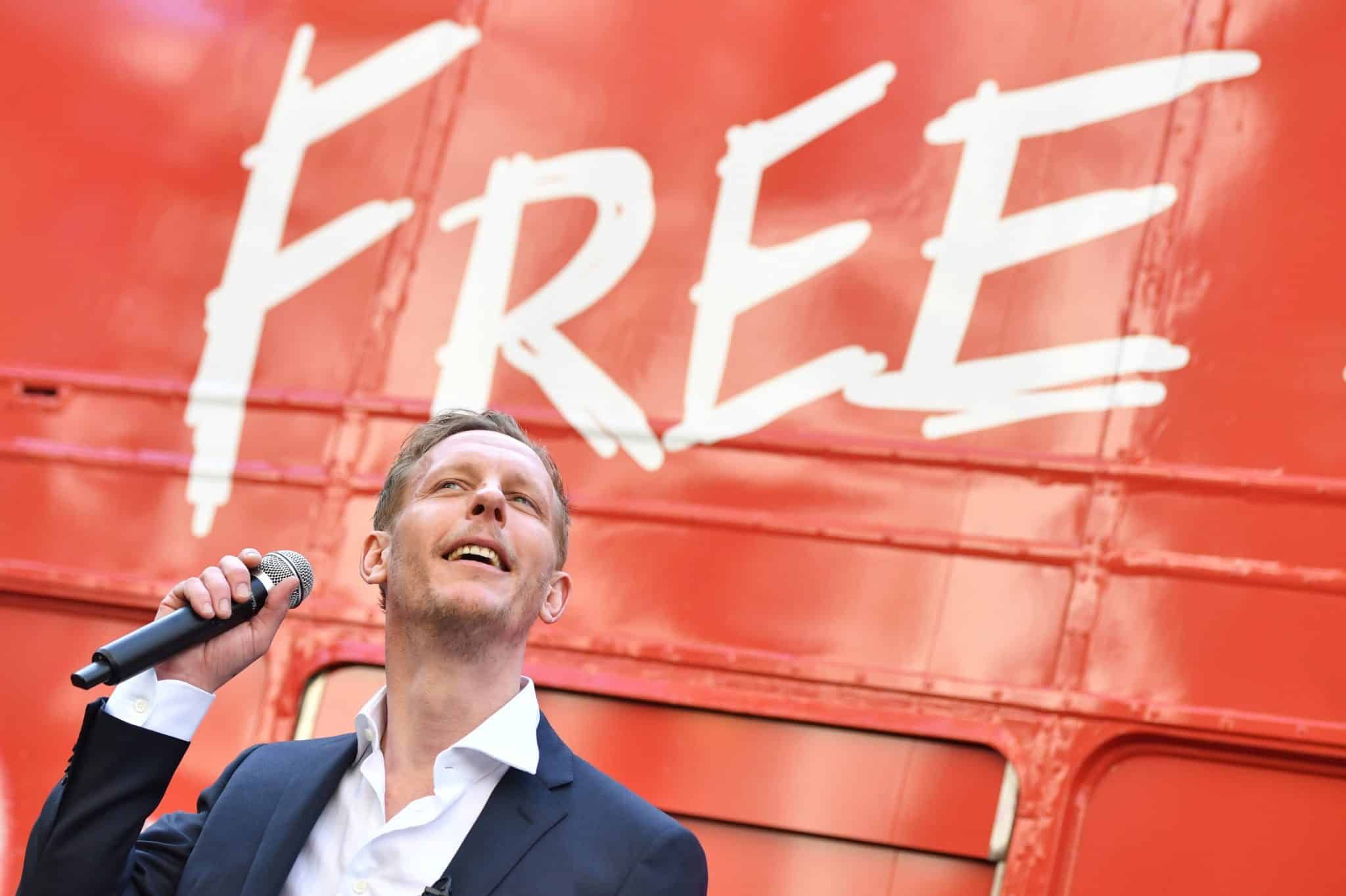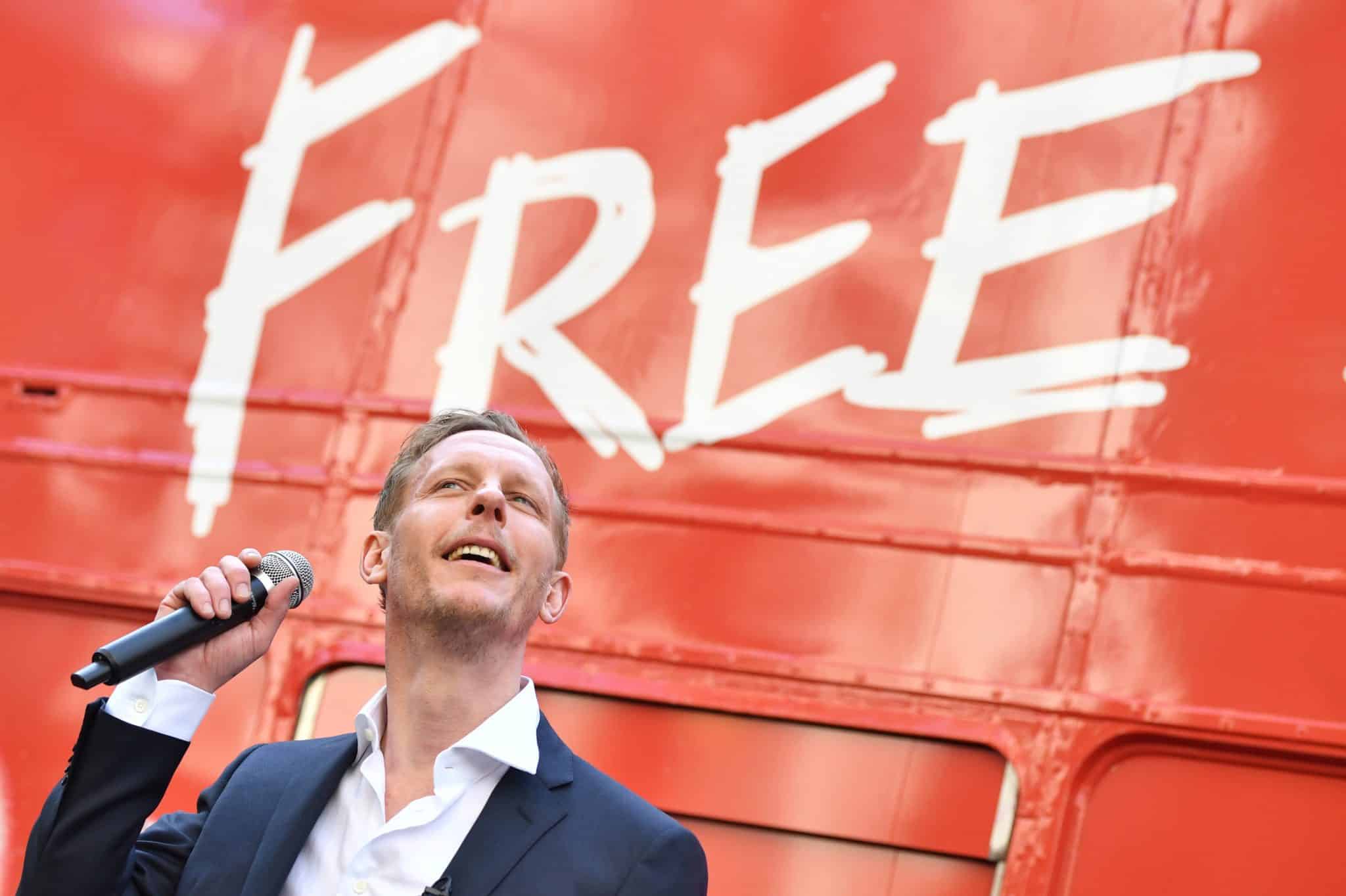 Those wanting a flavour of Laurence Fox as a man and a mayoral candidate should look no further than comments made on social media today on the eve of the elections.
The ex-actor hit out at the NHS, saying it is "so sensitive it needs a round of applause just to finish work".
Only last month the he used the launch of his manifesto to defend his right to call people "paedophiles" on Twitter, citing free speech and claiming it is just a "meaningless and baseless" insult.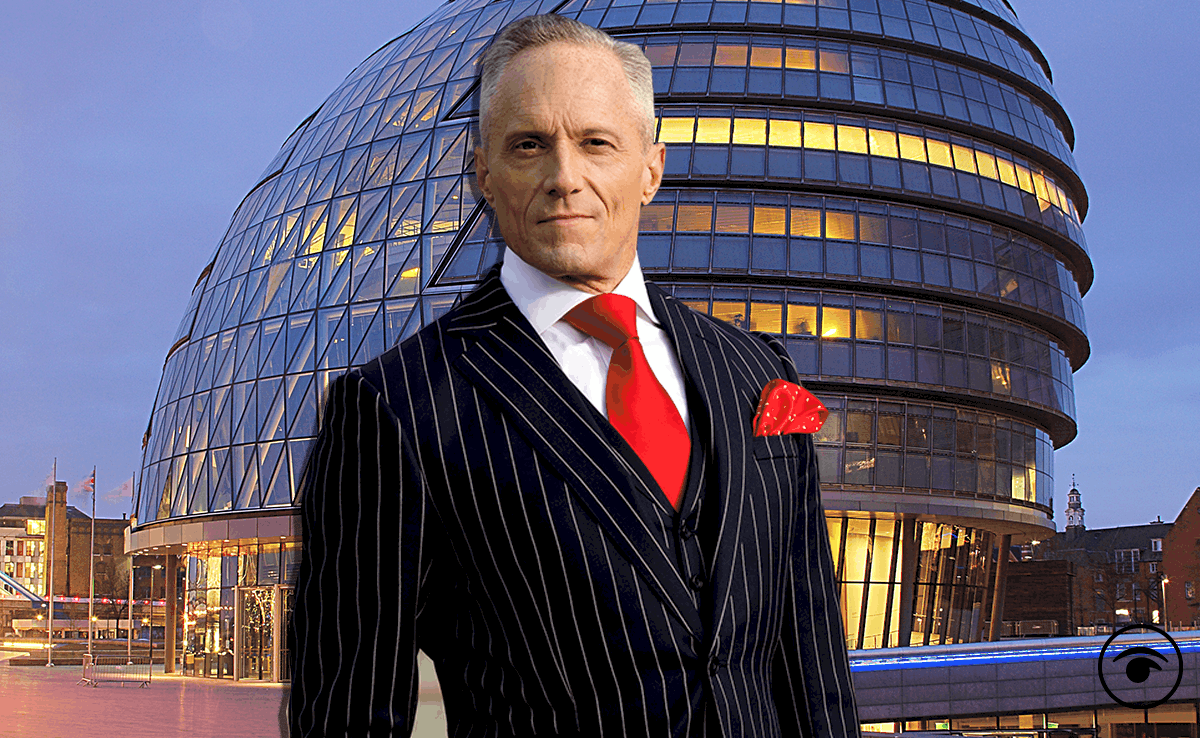 Brian Rose – the anti-lockdown American best-known for drinking his own urine on camera – claims he is poised to pull off "the biggest upset in political history" by becoming Mayor of London this week.
The former Wall Street banker, who was running as an independent before launching his own political party, London Real, claims to have a "deeper relationship" with Londoners than other politicians.
Speaking at an event in Westminster on Wednesday, Rose said that "the polls" – which put his projected vote share on less than one per cent – and "the mainstream media… don't know how to quantify" him.
"I honestly think we're going to pull off the biggest upset in political history. I meet so many people on the streets that are with us, that know our policies.
"I think the problem is, the polls and the mainstream media, they don't know how to quantify a candidate like me. I've been in people's lives for ten years here in London.
"Some people know my whole story, they've seen my documentary films, they've seen me interview people that have literally changed the course of their lives.
"I think I have a deeper relationship than most politicians in the city that show up three weeks before an election."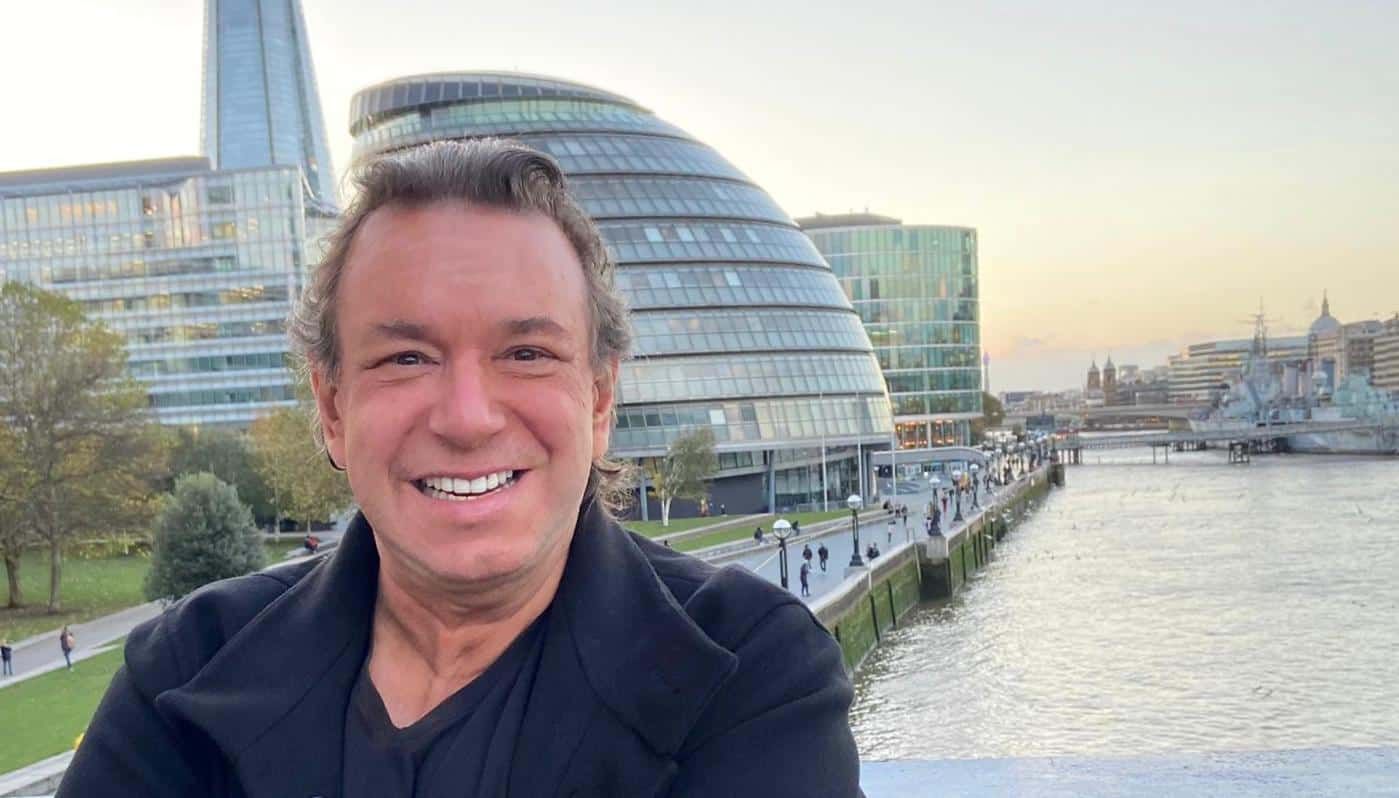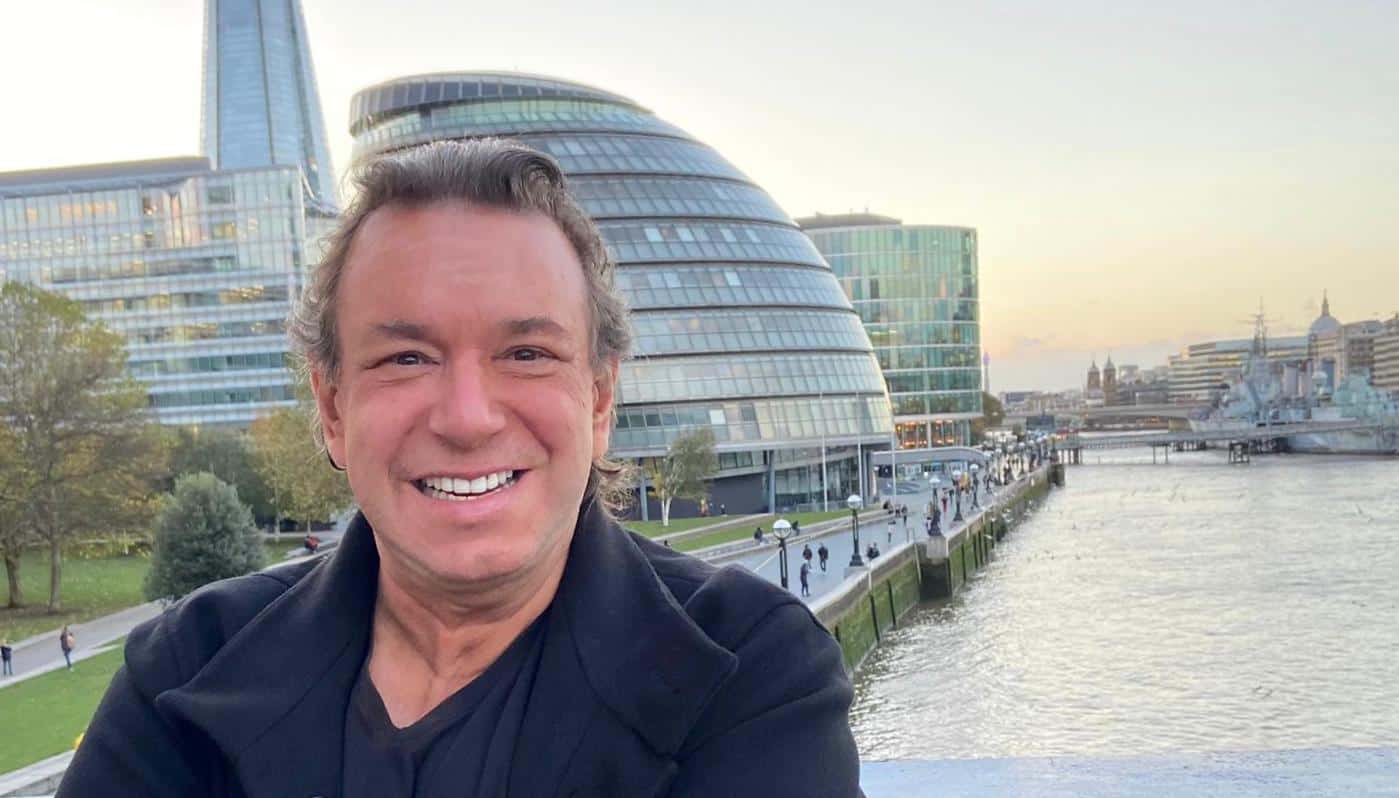 UKIP's challenger in the mayoral race could hardly be better named, with Dr Peter Gammons in the running and tweeting from the handle @Gammons4London.
An "inspirational and motivational speaker" who purports to be an adviser and friend to "presidents, prime ministers, royalty, celebrities, and world leaders", he follows in the illustrious footsteps of former UKIP leader Dick Braine, who briefly helmed the party before resigning, believing that it was "on its last legs".
In a video posted to the party's Facebook page, Dr Gammons outlined some of his plans to make London "a better and safer place for all Londoners and future generations".
"As an author, innovator, bridge-builder and frequent advisor to prime ministers, presidents and world leaders, I've successfully helped to resolve national crises around the world," he said.
Vowing to end the "Khanage", he added: "Something has to change, and voting for the same old politicians isn't gonna bring about change."
Other candidates:
Nims Obunge – Independent
Mandu Reid – Women's Equality Party
Farah London – Independent
Steven Kelleher – Social Democratic Party
David Kurten – Heritage Party