Discover London Timeshare Ownership: Luxury at its Finest
The term "timeshare" has gotten a bad reputation over the years. Often times people purchase these properties that they don't really want at prices they can't afford after being pressured during a stressful sales pitch. The resale market has helped to shed a positive light on vacation ownership as a financially savvy way of owning a holiday home.
While timeshares are known for being overpriced, the resale market debunks that myth. Without paying a hefty sales commission and a bundle of taxes and fees, you'll save thousands of dollars on the same property, making ownership easily attainable and affordable. Buying a timeshare resale also means you own a luxury vacation home without the stress and high-expenses of having to maintain the property yourself. Not to mention, timeshares are available for rent on the resale market. This gives you a low-cost option to experience the resort and accommodations first hand and decide if it is something you'd like to own.
Simply put, as long as you educate yourself, understand your vacation habits, and choose a property from the timeshare resale market, timeshare ownership can be an incredibly positive experience and a very affordable way to enjoy years of lavish vacations with your family.
While not affiliated with the resort, the website SellMyTimeshareNow.com offers an impressive inventory of by-owner sales and rentals at the top London fractional ownership hotel–Marriott's Grand Residence Mayfair-London.
London timeshare ownership is a convenient and cost-efficient way to vacation in which you own a week (more or less) at a specific resort in the city. Fractional ownership is a similar concept, but equity is distributed differently. Fractional ownership is more similar to buying real estate, and in addition, you generally are allotted more time at the property. Resorts that offer fractional ownership are more luxurious in nature and offer high-end accommodations and services to give a richer experience to the owner.
Marriott's Grand Residence Mayfair in London offers immaculate, beautifully furnished Edwardian suites. Each one- and two-bedroom unit is decked out with stunning features such as marble bathrooms, modern fully applianced kitchens with emerald pearl granite countertops, pillowtop mattresses, fine wooden tables and plush furnishings, and gorgeous artwork on the walls. Each suite is bright, airy, and comfortable while making you feel like royalty with lavish decor and amenities.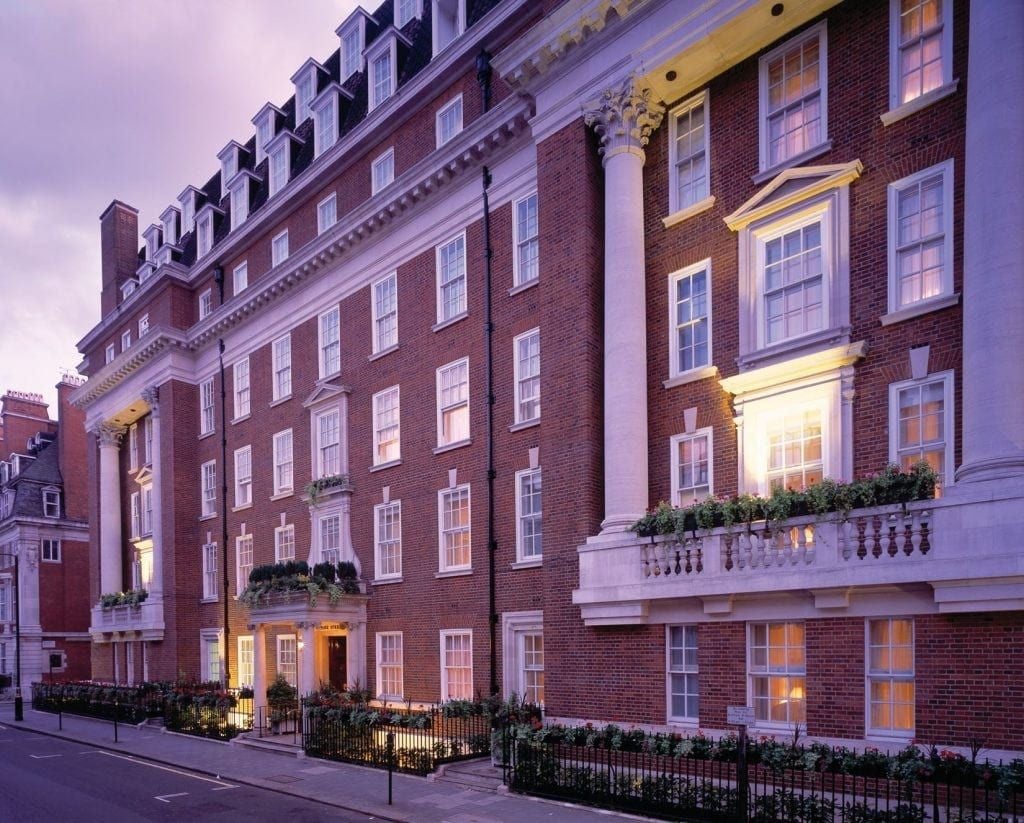 Aside from the incredible accommodations offered, Marriott's Grand Residence Mayfair in London boasts high-end amenities and a brilliant atmosphere. From the second you walk through the door on 47 Park Street, you'll be in awe of the gorgeous lobby complete with a sprawling, red carpet staircase. Timeless art work hangs throughout the property, and each furnishing is thoughtfully placed to add luxury and comfort. Additionally, the hotel offers a private entrance into Le Gavroche restaurant, which offers gourmet French cuisine and an intimate dining atmosphere. Outside this beautiful brick property, you can take a three minute stroll to Hyde Park and Marble Arch, or venture off to Buckingham Palace or Leicester Square. Upscale shopping can be found minutes away at Westminster Abbey and the West End.
Owning at Marriott's Grand Residence Mayfair in London enables you to indulge in years of high-end London escapes while saving money on your vacation accommodations. Additionally, you can save as much as 70% off retail when you purchase a London timeshare resale. We recommend browsing SellMyTimeshareNow.com to uncover huge savings on by-owner advertised properties, so you too can live like royalty for less.