2017 has been an outstanding year for London restaurant openings, with over 300 having launched since January. Some have been absolutely sensational, others considerably less brilliant. From nose-to-tail cooking to Mexican fine-dining; Michelin-approved international exports to home grown triumphs – we pick ten of the best restaurants to have opened in London this year.
Frog by Adam Handling
An extension of The Frog E1 (one of last year's best restaurant openings), Frog by Adam Handling is a slightly more formal affair. In the heart of Theatreland, Adam Handling has leapt to the top of his game with the cooking showcased at this new restaurant. An a la carte menu is joined by a five or eight course tasting menu (priced at £65 and £80 per person, respectively) featuring outstanding modern British dishes prepared with seasonal ingredients selected from the group's West Sussex farm. In addition to wine pairings, the tasting menus are also available with cocktail pairing. From the original restaurant, dishes such as chicken skin butter and those cheese doughnuts have been amplified here – the chicken butter, for instance, features crispy shards of skin and a blob of thick chicken gravy to add even more opulence.
The original London Economic review can be found here.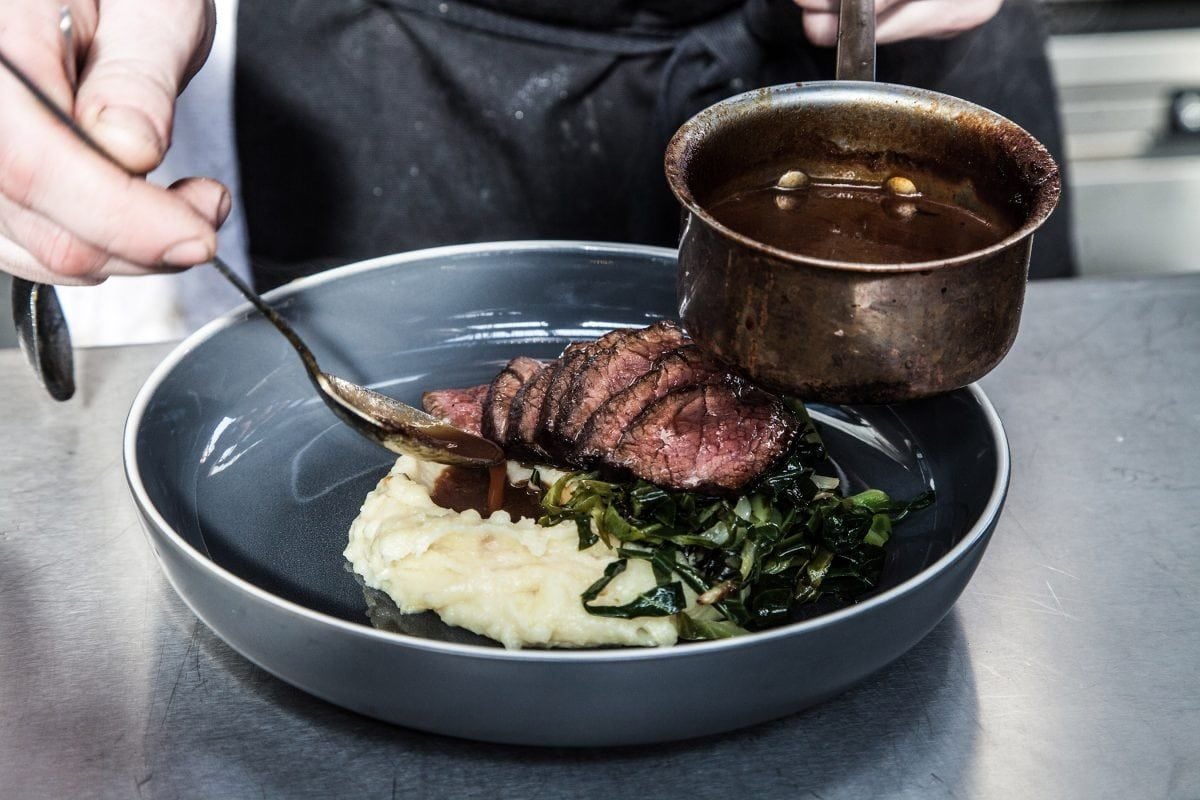 Flank
Initially launched as a pop-up in Brighton, Tom Griffiths' Flank has opened in London as part of a new development of kitchens around Old Spitalfields Market. Here, the menu changes regularly but has a prominent focus on British food, with a strong nose-to-tail ethos. Available to eat at the five-seat counter, or to take away, the menu includes the likes of crumpets topped with smoked ham, leeks and a soft-boiled egg; or fried bone marrow gnocchi. Flank also serves some of the best available beef in the UK (all sourced from Philip Warren Butchers in Cornwall and Trenchmore Farm in Sussex) and what's possibly London's best value steak. The restaurant closes at eight o'clock each evening, but a lunch or early dinner visit is an absolute essential.
The original London Economic review can be found here.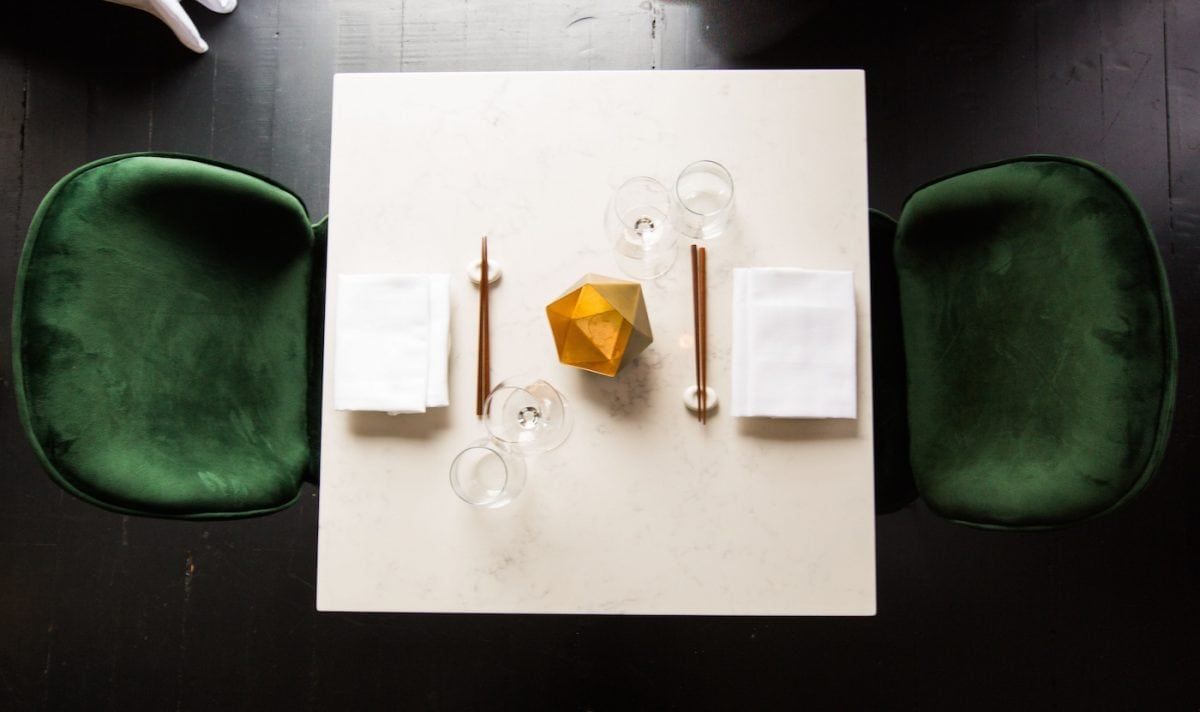 Southam Street 
A brand new restaurant from the team behind 108 Garage, Southam Street also operates from a site on Golborne Road, at the foot of the Trellick Tower. A complete extension of the Eastern influences that permeate the original restaurant's food, Chris Denney's menu at Southam Street is split into a selection of dishes intended to be shared. Don't miss the superlative Korean fried chicken bao buns; soft shell crab harumaki (spring rolls); or the chef's refined take on chips with cheese and curry sauce. If the success of 108 Garage is anything to go by, Southam Street looks set to become one of 2018's most popular restaurants.
The original London Economic review can be found here.
XU
Bordering Soho and London's Chinatown, XU (pronounced 'Shu') is a proper sit-down, book-a-table restaurant from Shing Tat Chung, Wai Ting Chung and Erchen Chang – the team behind BAO. Intentionally designed to reflect "a reinterpretation of a stylised cinematic stage set of Taipei in the 1930s", the restaurant has a prominent focus on Taiwanese teas and serves a menu of excellent Taiwanese food. The menu changes regularly, but when available, dishes such as chilli egg drop crab; cuttlefish toast with whipped cod's mousse; and taro dumplings with their lurid green sauce are absolutely unmissable.
The original London Economic review can be found here.
Ella Canta
Mexican fine-dining has finally arrived in London. On the ground floor of the InterContinental Park Lane, Mexican celebrity chef Martha Ortiz's Ella Canta is a celebration of Mexican ingredients and colour. A la carte main courses include the likes of Carnitas (suckling pig) with arbol chile salsa; or Pastor-style soft shell crab with pineapple purée. Don't miss the tantalising black mole sauce served with duck breast, harbouring an explosion of rich, sweet, spicy, tart flavours, plus one of London's best mezcal offerings – Mexico's fastest growing spirit export. Crude Tex Mex, this is not.
The original London Economic review can be found here.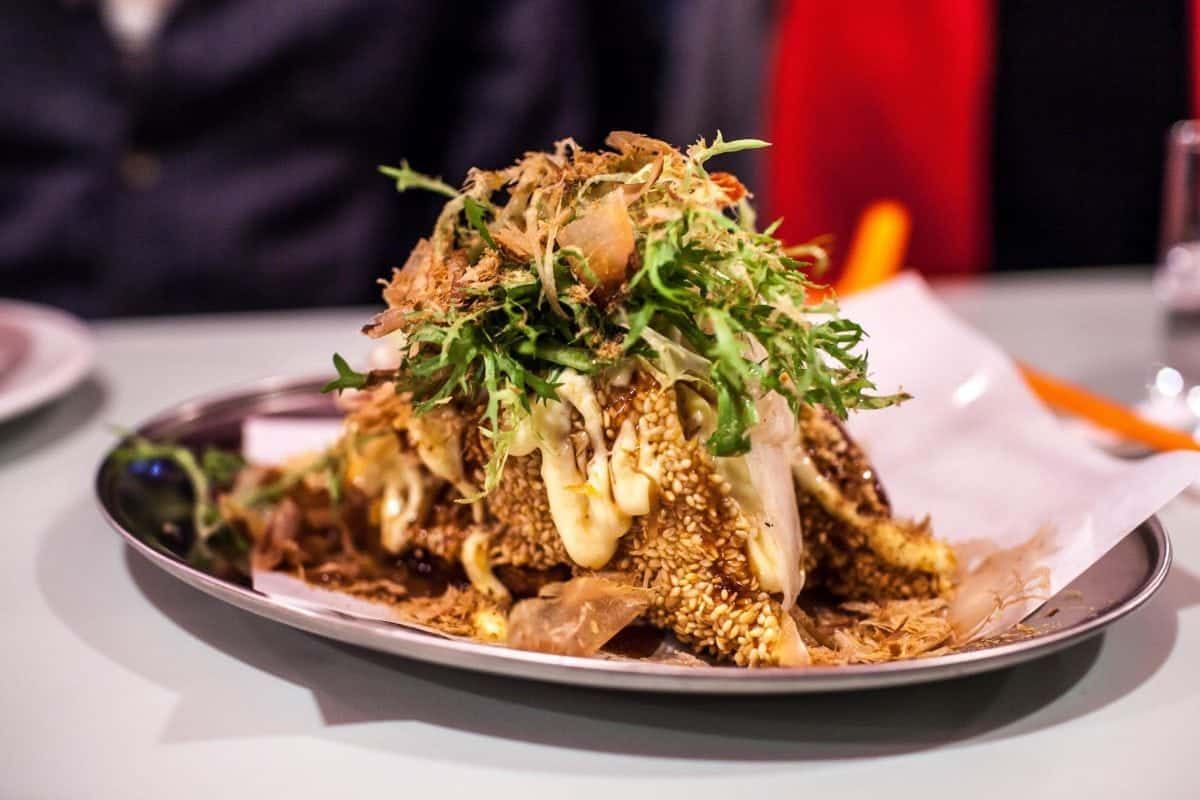 duck duck goose
An Anglo-Chinese restaurant in Pop Brixton, the food served at duck duck goose is far removed from the lurid orange sweet and sour sauce or fried 'seaweed' that the British component suggests. Opened earlier this year, the tiny restaurant space is heavily inspired by London-born chef Oli Brown's time living and working in Hong Kong, modelled on the city's post-war Cha Chaan Teng cafés. Of all the menu's gifts, 'Prawn Toast Revisited' is arguably the most exciting – featuring fried white bread bulging with a generous portion of prawn mousse (wider than the bread), sesame seeds and bonito flakes, drizzled with tonkatsu sauce and kewpie mayonnaise. The restaurant also serves an impressive selection of roasted meats; the duck is particularly enjoyable.
The original London Economic review can be found here.
Mere
MasterChef judge Monica Galetti opened her first permanent restaurant – Mere – with husband David Galetti earlier this year. Set across two floors, the Fitzrovia restaurant serves a menu of 'Modern-European' food with a Samoan twist, in homage to Monica's roots. Here, dishes are rooted in superb classical cooking, but with modern flair. The a la carte menu changes regularly, but might include the likes of octopus with fennel, caper condiment and 'Nduja; scallop with black curry and cauliflower; or venison loin with braised shoulder, red cabbage, celeriac and juniper salt. A welcome addition to a neighbourhood already oversaturated with restaurants, Mere has succeeded the title of Fitzrovia's best restaurant, following the closure of Dabbous.
The original London Economic review can be found here.
The Gamebird at The Stafford
Having taken over the newly refurbished space at The Stafford hotel in St James, The Game Bird is as quintessentially British as the name suggests. Chef James Durrant's first London restaurant, The Game Bird's menu changes constantly (reflecting the seasons) and pays particular attention to dragging a number of British classics, kicking and screaming, into the 21st century. Now is the best time of year to visit, with game such as venison, mallard duck and grouse available (at the time of writing), plus signature dish 'The Gamebird' – squab pigeon with parsnips, cabbage, braised leg and a sauce of beef consommé and vodka. Elsewhere, a smoked fish trolley is on hand, while the chicken Kiev is served with pomme puree, an abundance of truffle, and a protective leather apron (trust us, you'll need it).
The original London Economic review can be found here.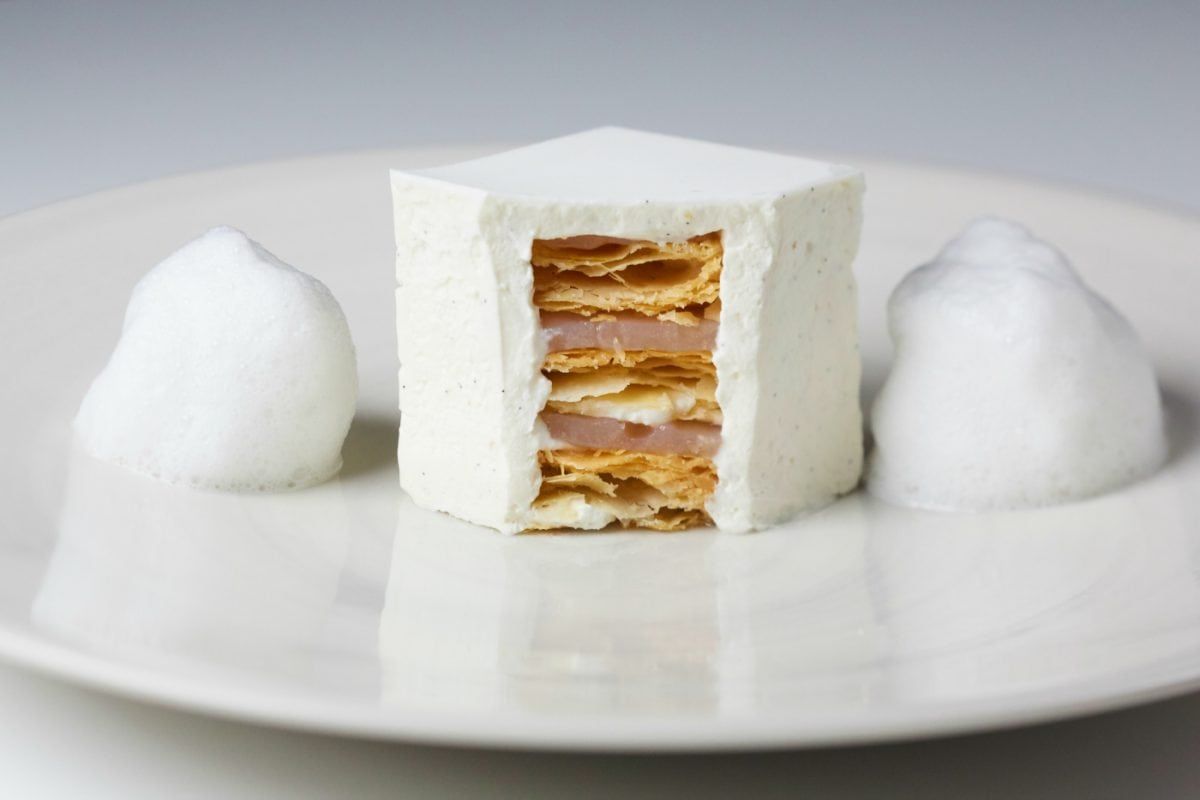 La Dame de Pic
Opened within the Four Seasons Hotel London, Ten Trinity Square, La Dame de Pic is the first UK restaurant from three Michelin-starred French chef Anne-Sophie Pic. Having just received its first Michelin star, the food at La Dame de Pic encapsulates Anne-Sophie's unique, boundary pushing take on French haute cuisine – from the use of coffee in butter, to Fine De Claire oyster glazed with Japanese Nikka from the Barrel whisky. The berlingots starter, on the other hand, is one of the best things we've eaten all year. Perfectly executed parcels of thin, bottle green pasta are filled with smoked Pélardon cheese, garnished with wild mushrooms and crowned with a foam of Tonka bean and Voatsiperifery pepper – a rare, zesty spice from Madagascar. Dinner here is by no means cheap, but a real sense of occasion is guaranteed.
The original London Economic review can be found here.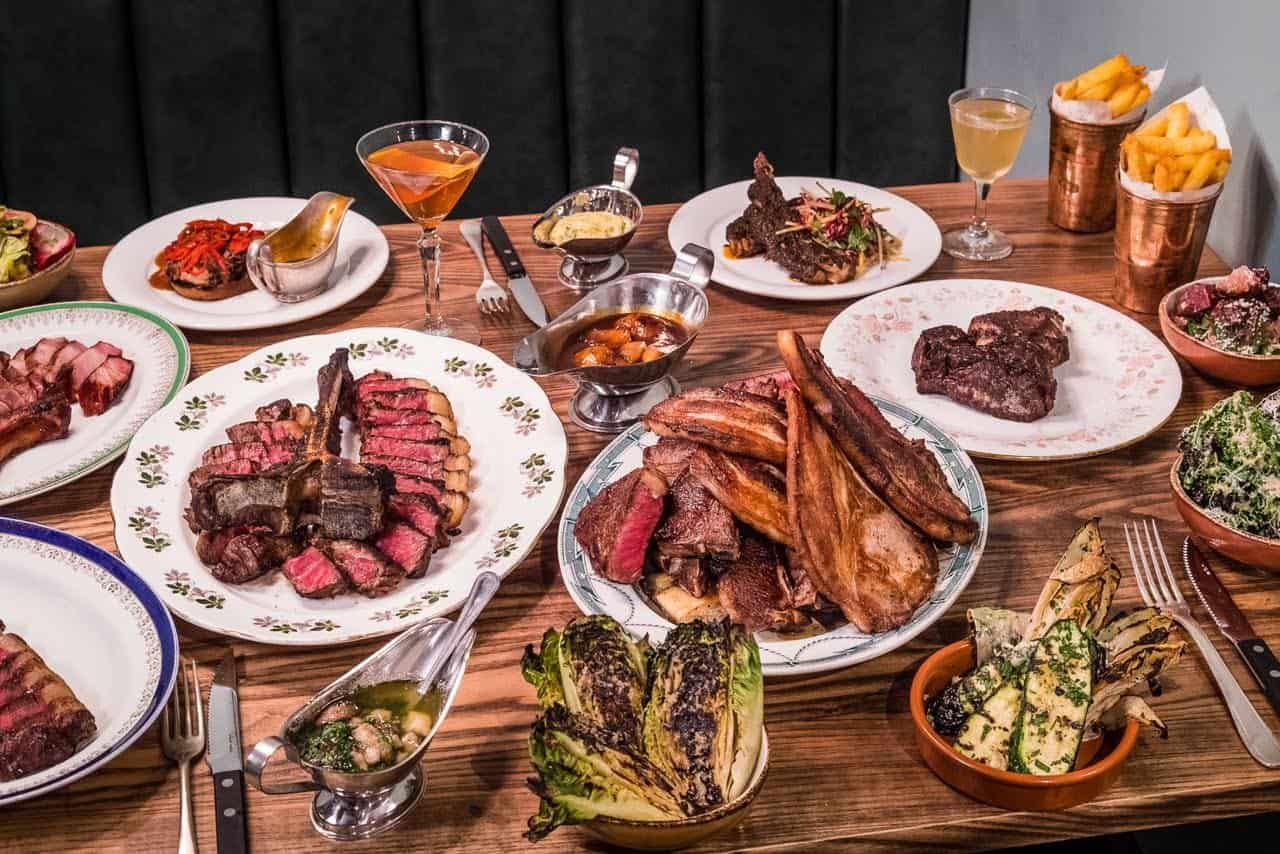 Blacklock City
Following the huge success of the Soho original, another outpost of Blacklock has opened in the shadow of the 'Walkie Talkie' building. At Blacklock City the downstairs dining room is dimly lit and surprisingly casual, considering its location. Here, the meat-heavy menu focuses on chops cooked over charcoal with the aid of hot, antique irons. For £20 per person, the 'all in' option offers the best value, beginning with a selection of dainty 'pre chop bites', two side dishes and a stack of veal cutlets, lamb T-bone chops, pork chops and pork belly strips. These are all piled onto a grilled flatbread, which absorbs all of the cooking juices. You could also do far worse than ordering one of the £5 cocktails. If you end up leaving without feeling uncomfortably full – you're just not doing it right.
The original London Economic review can be found here.
Header photo: Tim Green
RELATED