A former footballer involved in an epic fraud from a yacht firm has got to find £500K – or face another five years in jail.
Darren Tallon, 44, was jailed two years ago for his part in a plot to defraud a luxury boat builder.
Tallon, along with accomplices including Glyn Thompson and Roger Truen, made £853,998 by charging the company for work that was never completed.
Now, Tallon has to repay more than half a million pounds to the Plymouth based company or face a further five years in jail.
Princess Yachts was overcharged and billed for a series of works which never took place, a trial heard early in 2016.
Plotters inside and outside the company milked the firm of more than £1 million.
Company managers Glyn Thompson and Roger Truen hooked up with contractor Tallon to run a series of complex frauds to defraud Princess Yachts.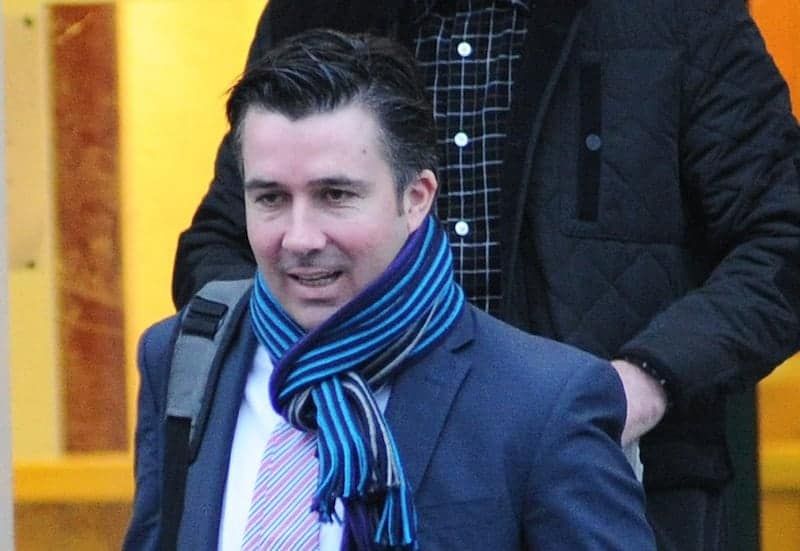 Ringleader Thompson was jailed for six years and Truen was imprisoned for three years and four months.
John Tinley and Michael Honey, bosses of another building firm, also admitted taking part in the plot to defraud Princess Yachts.
However, their prison sentences were suspended after they gave evidence against the others.
Judge Paul Darlow, who presided over the massive trial, ruled that £853,998 was fraudulently obtained by the defendants.
Just over £300K has already been repaid from other building bosses, and now Tallon is faced with the remaining bill.
Prosecutors and his defence team have agreed that his properties add up to £552,238 – subject to their final valuations at sale.
Nick Lewin, for Tallon, told the latest in a long line of hearings under the Proceeds of Crime Act that the defendant had interests in several homes in Plymouth, Devon.
The barrister said he also had property in Canada, but it was proving difficult to sell before the snow thaws next month.
Tallon was not in court for the latest hearing.
Judge Darlow adjourned the final determination of the order until March 23 to see if the final valuations of the properties can be agreed.
Thompson was said to have made £636,945 over about three years of defrauding his employers – some of that jointly with his co-defendants.
But he splashed out most of it on rented cars and homes and only has assets worth just over £8,000, Plymouth Crown Court heard.
His deputy Truen, aged 51, was found to have jointly benefitted by £617,051 but his assets only amounted to £147,998.
Former EFS directors Honey, and Tinley were said to have made a joint benefit of £507,873.
Tinley was found to have no assets and was ordered to pay back a nominal £1.