This is the incredible moment conjoined twins with two heads and one body were born by caesarean section.
Video footage shows doctors pulling the two wailing 8lbs tots from their mother's stomach before wiping them clean.
But tragically the babies – who share a body, two arms and two legs – lived for just a day at a hospital in Ambejogai town in Maharashtra, India.
Dr Sanjay Bansode, head of the Gynaecology Department at the hospital, said: "The pregnant lady from a village in Parli area of Beed district was admitted to our hospital for delivery.
"On going through her scan reports, I discovered that the fetus had abnormal features, with two heads and a single torso.
"We decided to deliver the baby through c-section.
"The woman had given birth to three girls and a boy earlier. This was her fifth pregnancy."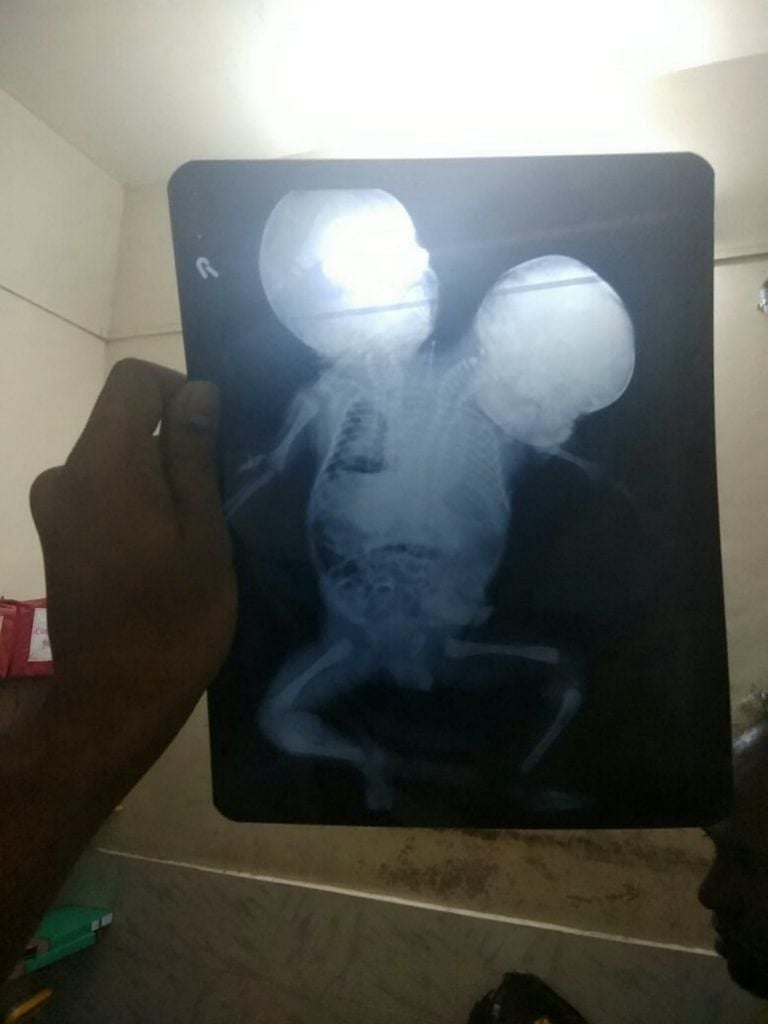 The conjoined twins were born on October 29 around 8.30pm at Swami Ramanand Teerth Government Hospital, and died the following day.
Dr Bansode added: "We had a similar case in 2014 wherein a seven months pregnant woman gave birth to conjoined twins.
"However, the conjoined twins died immediately after birth."