A goose has taken to stepping out with a local running club as they jog around a park lake.
A video – posted on Facebook by exercise group JP Fitness – shows the wild bird, nicknamed Graham, following a group of women.
They jog around Helston boating lake in Cornwall and Graham enthusiastically waddles behind trying to keep pace.
Jane Pett from JP Fitness said: "We were taking our runners for a workout around the lake and it swam over and climbed out and just started running with us.
"It nearly did a whole lap before getting back in the water again while we stretched.
"As we came past again, it ran for another couple of laps with us before stopping to look at some dogs in the square."
She added: "It looks like a youngish Canada Goose but had a pink ring on its leg. It was reasonably tame as we stroked it and certainly had no fear of us or dogs.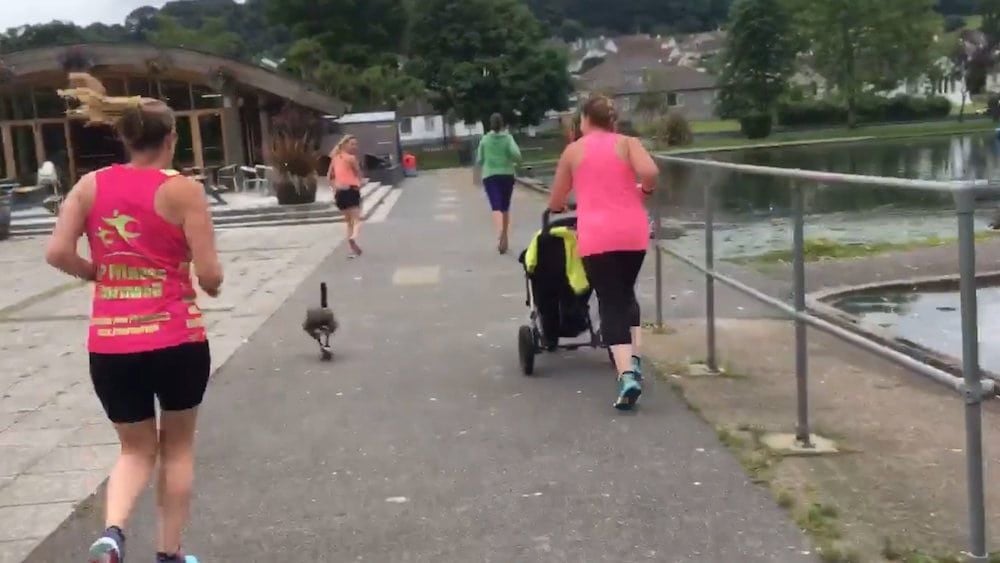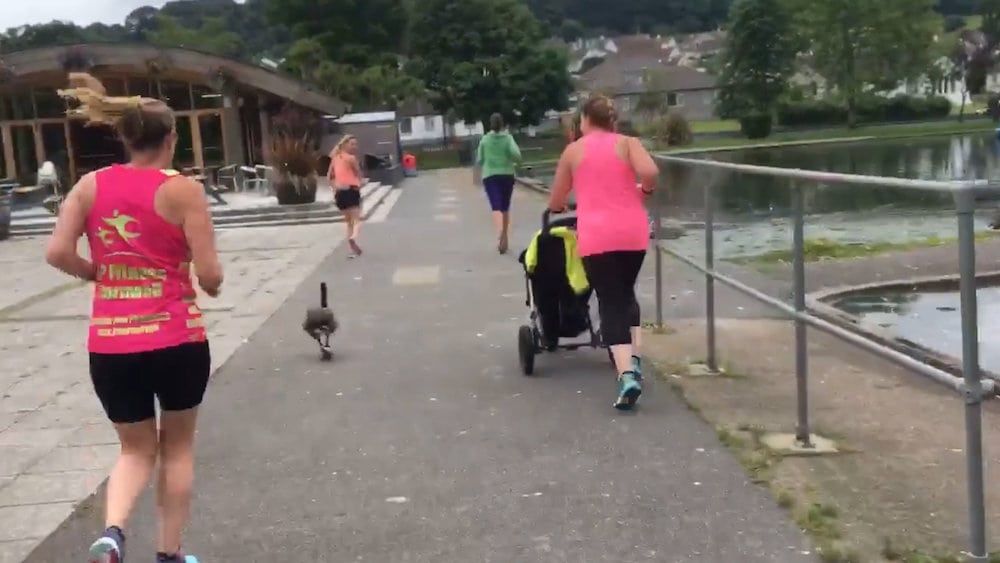 "We wondered if it was a bit disorientated so maybe has been knocked by a car.
"But it could certainly run, every time we picked up speed it ran faster. Three laps is nearly a mile."
The video has since gone viral and scores of people have commented on the galloping goose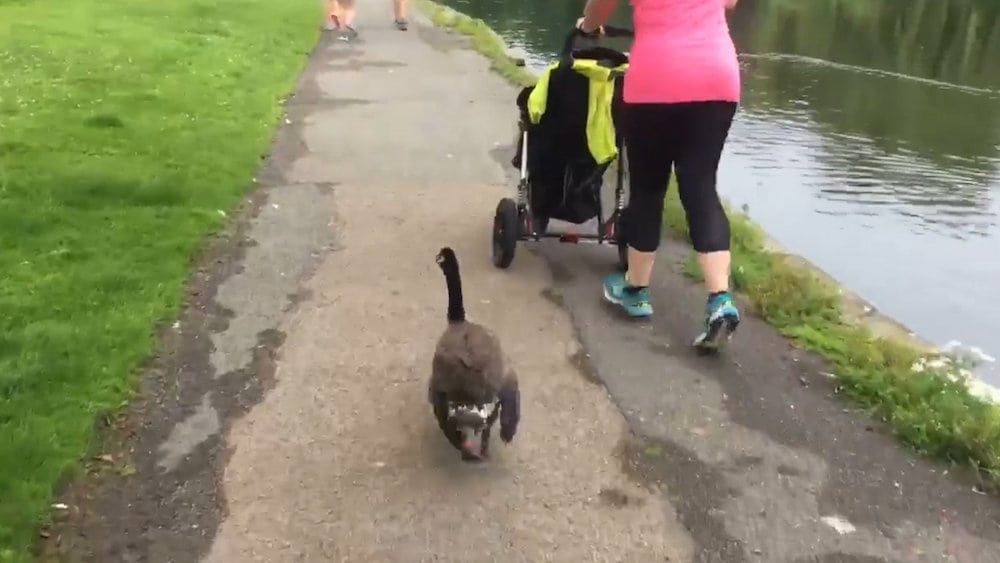 Jane said: "We're delighted so many people are enjoying seeing the goose as much as we and our clients do.
"He's been helping with personal training today, and we are off to see him shortly when we go running."
The goose has already inspired others to get out running.
Darren Woor wrote on Facebook: "Gave me the motivation to get out running myself!"