A suspected burglar has been arrested after a sculpture of a GIRAFFE was used as a battering ram in a shop raid.
Police tweeted images of the 8ft-high statue which was ripped off its base and used to smash a shop window.
The bizarre break-in took place at Two Seasons clothing shop in Worcester on Sunday (2/9) night.
West Mercia Police confirmed one man has been arrested.
South Worcs Cops tweeted: "Giraffe used as battering ram to commit burglary.
"One arrested for Criminal Damage and Burglary, Team E on the job."
The giraffe, known as Dotty, was designed and decorated by the children of St Anne's CofE Primary School in Bewdley, Worcs.
It was designed by Abbie Carpenter and Elora Read, and is described as using "the school colours and values to create a mindfulness giraffe".
Fifty-seven large giraffe sculptures and 12 smaller statues were placed around the city in July.
They will be auctioned to raise funds for St Richard's Hospice's Build 2020 appeal, to expand its premises.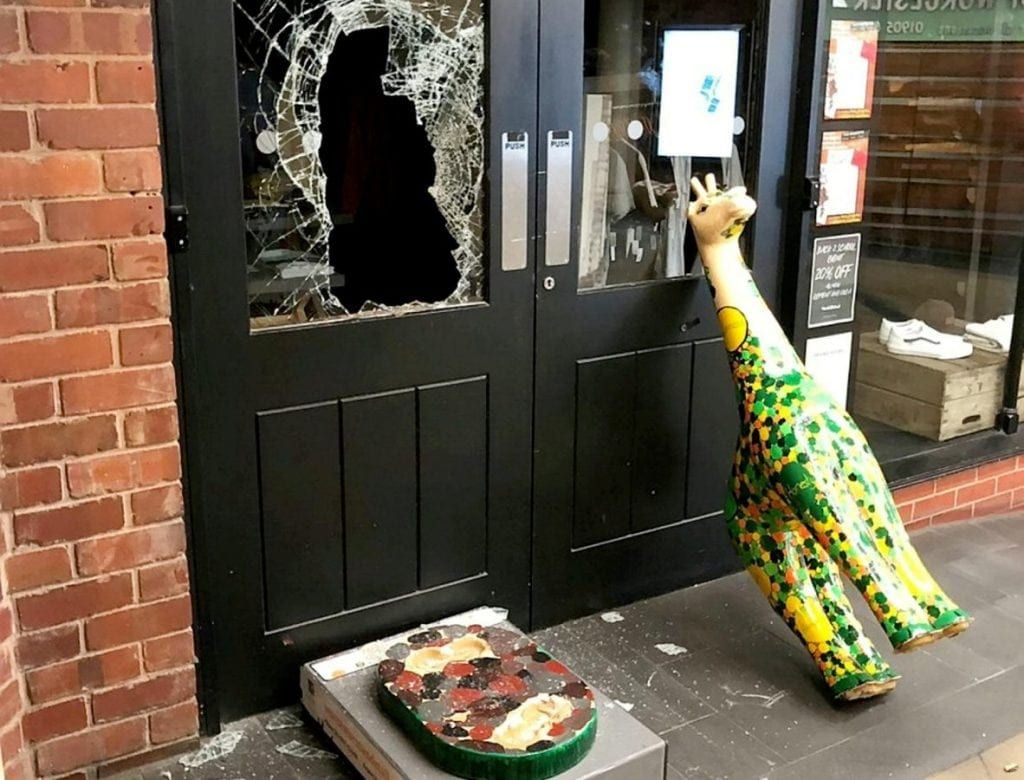 It is not the first time the giraffes have been vandalised.
Just days after they were installed, a 38-year-old man smashed one off it's plinth when he rugby tackled it in a drunken prank.