It's no secret that drinking beer and watching football have an intrinsic link. So with the Euro 2020 fast approaching, we've compiled a guide to the best beers from all 24 competing countries. Much better than having to race through a plastic cup of warm Tetley's Smooth between halves.
Euro 2020: the best beers from all 24 competing countries
Euro 2020 Group A
Turkey: Efes Pilsen
With 15 breweries, six malt production facilities, and a hops processing facility, Anadolu Efes is the sixth largest brewer in Europe and eleventh largest in the world. The group's most popular beer, Efes Pilsen is a readily-available Turkish pilsner. It's clean, refreshing and lightly malty with gentle hop bitterness: containing all good pilsner's necessary traits.
Further information on Efes can be found here.
Italy: Menabrea Bionda
Having operated from Biella, at the foot of the Alps in Northern Italy, for over 150 years, Menabrea is a family-run brewery. Using water from pure Alpine glaciers, the brewery produces two beers: Bionda, a lager, and Ambrata, an amber ale. Matured in Menabrea's cave cellars, Bionda is a pale lager with a complex flavour profile, featuring maltiness backed by citrus hop notes and refreshing bitterness. A superlative Italian lager for the Euros.
Further information on Menabrea can be found here.
Wales: Tiny Rebel Rhubarb & Custard Sour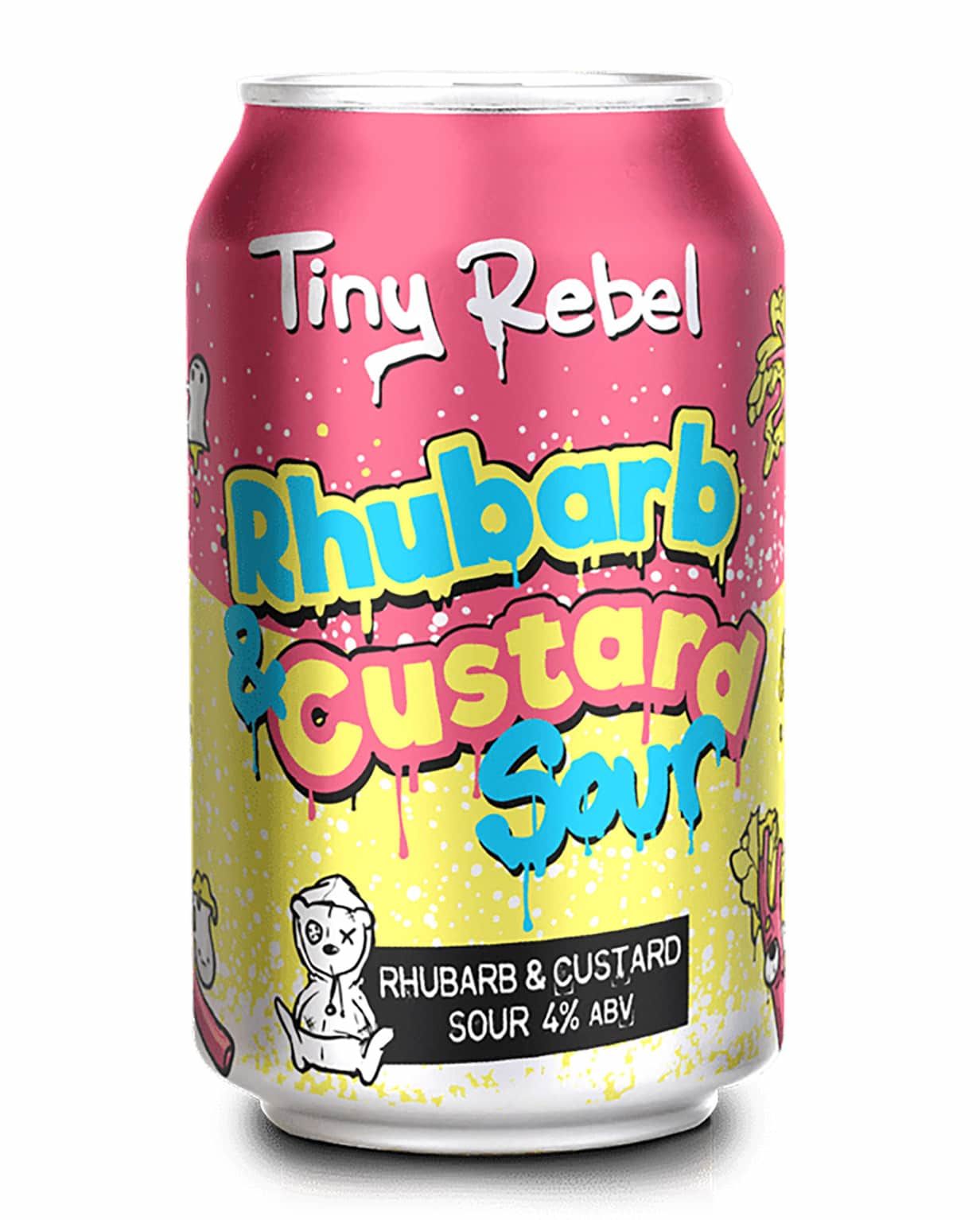 Launched in 2012, Tiny Rebel operates from a site in Newport, South Wales. In addition to their strong range of 'flagship' beers, Tiny Rebel's Rhubarb & Custard Sour is a particularly interesting beer. Nostalgic notes of rhubarb and custard sweets dominate, with a creamy mouthfeel that's not to dissimilar to milkshake. The brewery's jam doughnut IPA is also worth tasting, if sour beer isn't your thing.
Further information on Tiny Rebel can be found here.
Switzerland: 1936 Bière
Brewed with the softest spring water sourced within the Swiss Alps, Swiss hops, and pilsner malt, 1936 Bière is a golden lager. Produced by the Locher family, at the foot of the Swiss Alps, the lager has a particularly clean taste, backed with some slight sweetness.
Further information on 1936 Bière can be found here.
Euro 2020 Group B
Denmark: Mikkeller Hallo Ich Bin Raspberry Berliner
Mikkeller began life as a project from Mikkel Borg Bjergsø, a maths and physics teacher who began experimenting with hops, malt and yeast at home in Copenhagen. The brewery was eventually launched with the aim to "brew beer that challenges the concept of good beer and moves people", by working with some of the industry's most talented and creative minds and using the best ingredients. Now renowned as one of the world's most successful nomadic brewers, having built the brand without a brewery, Mikkeller produces a strong core range, including Hallo Ich Bin Raspberry Berliner. A Berliner Weisse-style beer, Mikkeller Hallo Ich Bin Raspberry Berliner is brewed with raspberries, which lend the beer a sour note, more akin to a wild ale. Raspberry dominates, joined by some wheat and yoghurt notes. Delicious.
Further information on Mikkeller can be found here. Mikkeller Hallo Ich Bin Raspberry Berliner is available from select M&S stores, nationwide (£2.50, 33cl can), and online from Brew Republic.
Finland: Lapin Kulta Premium Lager
Meaning 'Lapland Gold', Lapin Kulta has been brewing since 1873, but the current name wasn't adopted until 1963, when the brewery had to acquire a gold mining company with than identical name in order to use the title. Using high-quality ingredients, Lapin Kulta produces a range of premium lagers, with its flagship lager having followed the same recipe for almost 150 years. The low-fermentation lager is smooth with some light hoppiness and a bold malt character, brewed using no un-malted additives or preservatives.
Further information on Lapin Kulta can be found here.
Belgium: Liefmans Kriek Brut
Produced using brown beer macerated with fresh Belgian cherries, Liefmans Kriek Brut is made just once a year, matured for 19 months, allowing flavours of wood and almond to intensify in the final product. The sweet, sour nature of black cherries dominates, with a whisper of sweet marzipan blending with the warm cherry aromas. On the palate, the beer is medium-full bodied and initially sour, though sweetness prevails and lingers on the surprisingly long finish.
Further information on Liefmans can be found here.
Russia: Baltika #6 Porter
The second largest brewing company in Europe, Baltika Brewery is responsible for superlative beers such as the Baltika #6 Porter. Brewed according to old English recipes, the beer is produced using elite hops, a special yeast, and both dark and pale malts. With a prominent vinous character and strong malt backdrop, the beer is creamy with an oily texture, vaunting bold molasses, chocolate, and caramel savours.
Further information on Baltika can be found here.
Euro 2020 Group C
The Netherlands: Neubourg Pilsner
With a heritage stretching back to the early 19th century the Gulpender brewers don't use pasteurisation as part of the brewing process for Neubourg Pilsner, instead relying on the organic ingredients sourced locally in the Limburg region of The Netherlands. It's then matured in cellars for six-to-eight weeks before being filtered and bottled by carousel filler to ensure no oxygen gets into the bright blue bottles. The result is a particularly fresh, crisp tasting pilsner, that's a refreshing, easy-drinking companion to the Euros.
Further information on Neubourg can be found here.
Ukraine: Obolon Lager
Produced in Kyiv, Obolon Lager is a respectable, deeply fermented Euro pilsner. With a malting plant that's able to produce over 120,000 tonnes of malt per year, the brewery's Obolon Lager has a malt-forward taste, with some welcome spiciness joined by grassy savours and good hop bitterness.
Further information on Obolon can be found here.
Austria: Stiegl Grapefruit Radler
One of the world's most thirst-quenching beers, the Stiegl Grapefruit Radler combines fresh grapefruit juice and Austria's famous Stiegl Goldbräu lager, from the brewery which grew out of what was a popular beer-making guesthouse in Salzburg, Austria. Containing just 2 percent alcohol by volume, the Stiegl Grapefruit Radler offers an crescendo of fruity flavours. Perfect for both the Euro 2020 and for drinking in the sun all summer long.
Stiegl Grapefruit Radler is available from select Sainsbury's stores, nationwide (£2, 500ml can), Further information on Stiegl can be found here.
North Macedonia: Skopsko Pivo
Taking part in their first UEFA Euro, North Macedonia are definite underdogs in this year's competition. Skopsko, the country's most popular beer, is arguably the easiest to source in the UK, but it's not always easy to find outside of specialist shops. Founded in 1922, Skopsko's most famous beer is a premium lager with a light body and some corn presence on the palate, complete with some very feint hop bitterness.
Further information on Skopsko can be found here.
Euro 2020 Group D
England: Timothy Taylor's Landlord
Choosing just one beer from England would always be a difficult task. It would be remiss to completely avoid mention of Manchester's long history of producing outstanding beers, or even London's impact on the world of beer. Needless to say, the country is full of outstanding breweries, but one beer that's difficult to overlook is Timothy Taylor's Landlord. A classic pale ale with complex, citrussy hop notes, Landlord was introduced in 1952, designed to be a bottled brand to meet a market which was growing in popularity, with bottles the only off-sale or takeaway commodity available at the time. Quite unsurprisingly, it was the first beer in Britain ever to hold the CAMRA Champion Beer of Britain and the Brewing Industry International Awards Supreme Champion simultaneously, and has won more awards than any other beer. Perfect for drowning your sorrows if England end up in a penalty shootout.
Further information on Timothy Taylor's can be found here.
Croatia: Ožujsko
Produced since 1892, Ožujsko is the most popular beer in Croatia, with approximately 10 bottles consumed every second. Yet like all Croatian beers, it's exceptionally difficult to find in the UK. Named after the Croation word for the month of March, when the best beer is traditionally made, Ožujsko is a golden lager with sweet corn and malt presence giving way to a fruit finish. An ideal lager to drink in the sun, if you can get your hands on a bottle.
Further information on Ožujsko can be found here.
Scotland: Innis & Gunn Mangoes on the Run IPA
Scottish brewery Innis & Gunn is particularly renowned for its line-up of barrel-aged beers, also brewing a constantly develop programme of limited-edition beers, plus a selection of IPAs. The brewery's Mangoes on the Run IPA is based with Herkules, Citra, and Simcoe hops, loaded with fresh mangoes. Prominent aromas of juicy mango are joined by further fruit notes of orange rind and grapefruit, complete with some dry, grassy hop character, resinous pine and light honeyed barley malt. The bold, thirst-quenching mango element continues on the palate, joined by a snappy hop bitterness, background light malts, and creamy vanilla that leads into the juicy, slightly resinous finish.
Further information on Innis & Gunn can be found here.
Czech Republic: Cvikov Premium Lager
Distributed to the UK via Euroboozer, Cvikov Premium Lager is produced at a brewery dating back to 1560, when locals received a privilege from land administration and began to produce wheat beer and malt. Made using high-quality ingredients and innovative technologies, this lager is matured for 40 days following a high fermentation. The final result is characterised by greater bitterness and fullness than typical, with a balanced, malty finish.
Cvikov Premium Lager is available to order from tremblingmadness.co.uk. Further information on Cvikov can be found here.
Euro 2020 Group E
Spain: Mahou Cinco Estrellas
A pilsner-style beer, Mahou Cinco Estrellas is brewed by Mahou San Miguel, which produces 70 percent of all Spanish beer consumed worldwide. Using high-quality ingredients, the beer is deep blonde with a well-defined aroma with hoppy, fruity notes, mild and refreshing on the palate with a soft, well-balanced finish.
Further information on Mahou can be found here.
Sweden: Omnipollo Noa Pecan Mud Cake Stout
A Swedish gipsy brewery, Omnipollo teams up with other brewers to produce its beer all over the world. Founded by brewer Henok Fentie and artist Karl Grandin, with a shared aim of changing the perception of beer, Omnipollo's beers are innovative, to say the least: from a Pleroma Blackberry Blueberry Lime Crème Brûlée sour to a Theoricus Jawbreaker Triple IPA. Although brewed at Brouwerij de Molen in the Netherlands, Omnipollo's Noa Pecan Mud Cake is Swedish at heart. Brewed to 11 percent abv, the imperial stout is Islay and Cognac barrel-aged, harbouring bold nut and chocolate notes with outrageously decadent richness. A must-try for stout fans and beer geeks alike.
Further information on Omnipollo can be found here.
Poland: Perla Mocna
Brewed with a long fermentation process and storing period, Perla Mocna (Perla Malt) is brewed in Lublin, Poland, according to the old traditions of the brew-masters. A clear golden beer, Perla Mocna is light-medium sweet with a soft bitter streak which builds on the finish, joining notes of dough, almond, and caramel.
Further information on Perla can be found here.
Slovakia: Golden Pheasant (Zlatý Bažant)
Brewed in Hurbanovo, Slovakia, Golden Pheasant (Zlatý Bažant) is produced using hops which benefit from the area's warm climate. Based with wheat malt, barley malt, and a hint of caramel malt, the top is fermented and unfiltered. The golden beer is capped with a thick white head, joined by bold aromas of caramel, toffee, apple, and grassy hop notes, finished with a good bitterness.
Further information on Golden Pheasant can be found here.
Euro 2020 Group F
Hungary: Horizont Brewing Hazy Queen NEIPA
An independent craft brewery in Budapest, award-winning Horizont Brewing produces a strong range of beers with a brewing system that's entirely Hungarian-made, from kettles to fermenters. Using a Reverse-Osmosis system, the brewery can create water profiles for any beer style, and an automated bottling line lengthens the beer's shelf life. A New England IPA, Horizont's Hazy Queen is a juicy beer that's double dry hopped with fresh Galaxy, Citra, and Mosaic. Bold citrus and tropical fruit aromas dominate, complete with bold hop bitterness and a silky mouthfeel.
Further information on Horizont can be found here.
Portugal: Sagres
Produced by Sociedade Central de Cervejas e Bebidas, Sagres has strong liaison with football, with a long-term sponsorship deal with the Liga Portuguesa Futebol, as well as having sponsored the Portugal national team since 1993. A pale lager made using 100 percent natural ingredients, Sagres is bright and fresh with medium-body, slight dryness and feint bitterness.
Further information on Sagres can be found here.
France: Pelforth Blonde
Although Mons-en-Baroeul (where the beer is brewed) has longstanding cultural ties to Belgium, Pelforth Blonde takes inspiration from British beers. Today, Pelforth, once named 'Pelican', produces 22 different beers, but the Blonde and Brune expressions are still the best known. As typical of the 'Bière de Garde' from the area, Pelforth Blonde has a relatively high alcohol content for its style (5.8 percent ABV) and is top fermented with prominent malt complexity, joined by some fruity, spicy notes with a welcome suggestion of vanilla on the clean finish.
Pelforth Blonde is available from The Northern Wine & Beer Co.
Germany: Krombacher Pils
Germany's largest independent brewery Krombacher has introduced a 5L FreshKeg that's ready to use with the draught nozzle already attached and no further tapping equipment needed. The built-in carbonator only carbonates the beer when it's tapped, thus guaranteeing the beer will stay fresh for 30 days after opening. With fruity hop aromas giving way to a balanced malt backbone, the Krombacher Pils is brewed with Felsquellwasser and Hallertau hops, complete with a crisp, clean finish with light bitterness that lingers.
The Krombacher Pils FreshKeg is available from The Northern Wine & Beer Co. Further information on Krombacher can be found here.
RELATED: 100 best pubs in London