With plenty of exciting restaurant launches constantly taking place across the Capital, we pick London's best new restaurant openings taking place over the coming month.
Kym's by Andrew Wong – City
One of the year's most exciting new restaurant openings, Andrew Wong is set to open Kym's in the Bloomberg Arcade. Following the huge success of his eponymous restaurant near Victoria, Kym's will be a modern 'premium casual' Chinese restaurant, named after Andrew's parents' restaurant opened in 1985 – reopened as A.Wong in 2012. Here, the menu will feature a selection of dishes inspired by Chinese classics, based around Andrew's unique interpretation, with a prominent focus on roasted meats. Small bites such as Yunnanese lemongrass salad, peanuts, lettuce, chilli and lime will join sharing platters of crispy duck, pancakes, plum sauce; alongside classics such as slow poached soy chicken, ginger relish and rice. Desserts will include the likes of 'Chinatown' pineapple bun with custard. A smaller 'grab and go' menu will also be available during lunch service. Furthermore, a Chinese Sunday Roast menu will be served on Sundays, from 12 noon until 9pm.
On the opening of Kym's, Andrew Wong said: "Some of the flavours will be instantly recognisable and even hark back to the nostalgia of the original Kym's menus, with sweet & sour elements and more rice-based dishes. Like so much of Chinese gastronomy, it'll be deceptively simple food with a big emphasis on the ancient craft of Chinese 'roasting' meats – and that includes poaching. For me though, it's also about celebrating and paying my respects to the contribution the Chinese community has had over the past 100 years on British gastronomy. I think we've all evolved and I want to offer casual Chinese food that is something away from what guests have come to expect."
Kym's is set to open on Tuesday 2nd October and can be found at Bloomberg Arcade, London, EC4N 8AR.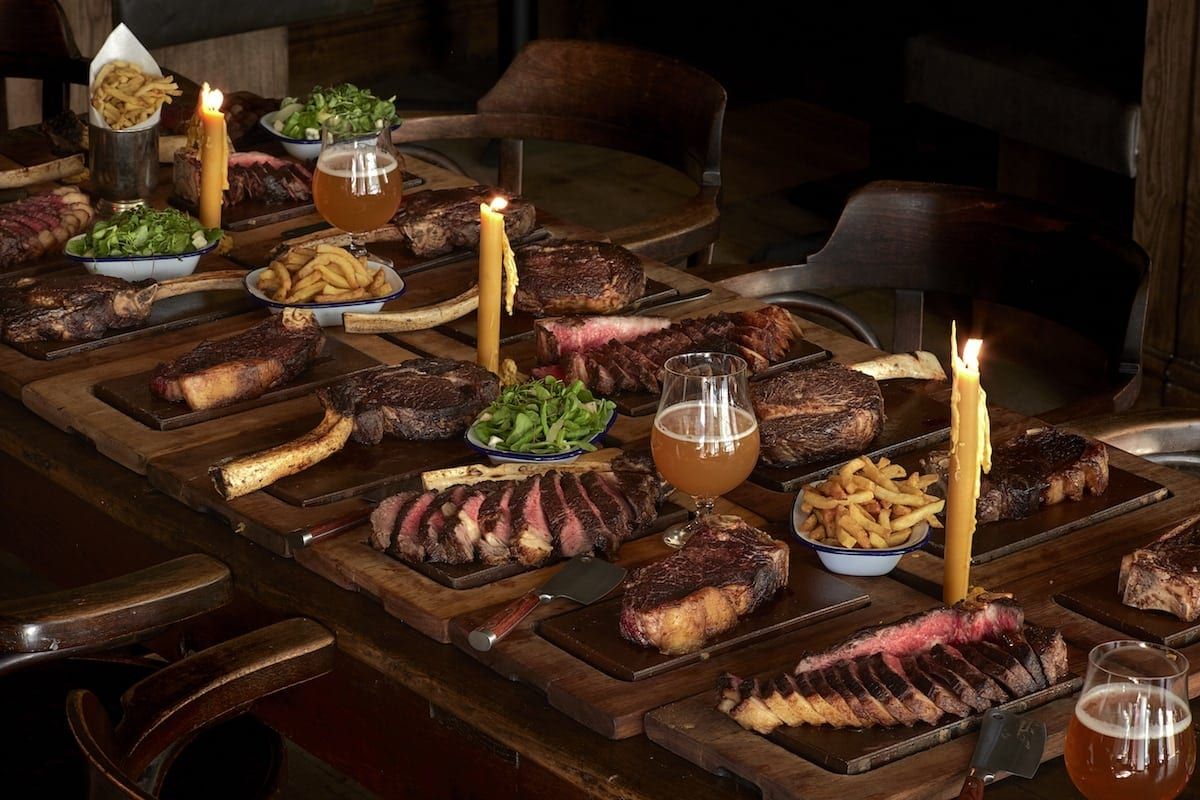 Self-taught butcher Charlie Carrol's Flat Iron will open on Caledonian Road this month. Launched as a pop-up in 2012, the cult restaurant's new site will continue to focus on the 'flat iron' steak (AKA. feather blade), which will be served alongside a drove of more specialist cuts such as underblade fillet, tri tip and rump cap, all from Flat Iron's own Yorkshire herd of rare and native breed cattle. In addition to the steak, the restaurant's beef dripping chips will be joined by 'Wagyu Fries', cooked in Wagyu beef fat, while made to order ice cream will be available for the first time at Flat Iron. The new restaurant's bar will also serve DIY Bloody Mary boxes, each packed with bottles of house-made chestnut smoked vodka, beef tea (made from dry-aged shin from the Flat Iron herd), freshly grated horseradish root and classic Bloody Mary spices.
Speaking on the launch of the King's Cross restaurant, Founder Charlie Carrol said: "Kings Cross is a really exciting move for us, and we've been tirelessly working on the new menu additions too. We test everything so intensely that it takes a lot of work even to add some new chips to our line-up, but that's because we're absolutely obsessed with quality and flavours. Our mind set hasn't wavered much since we started as a pop-up; great steak for everyone, unparalleled taste and do a small number of things really well, and we're really happy to be bringing this to Kings Cross."

Flat Iron King's Cross is set to open on Thursday 4th October and can be found at 47-51 Caledonian Road, London, N1 9BU.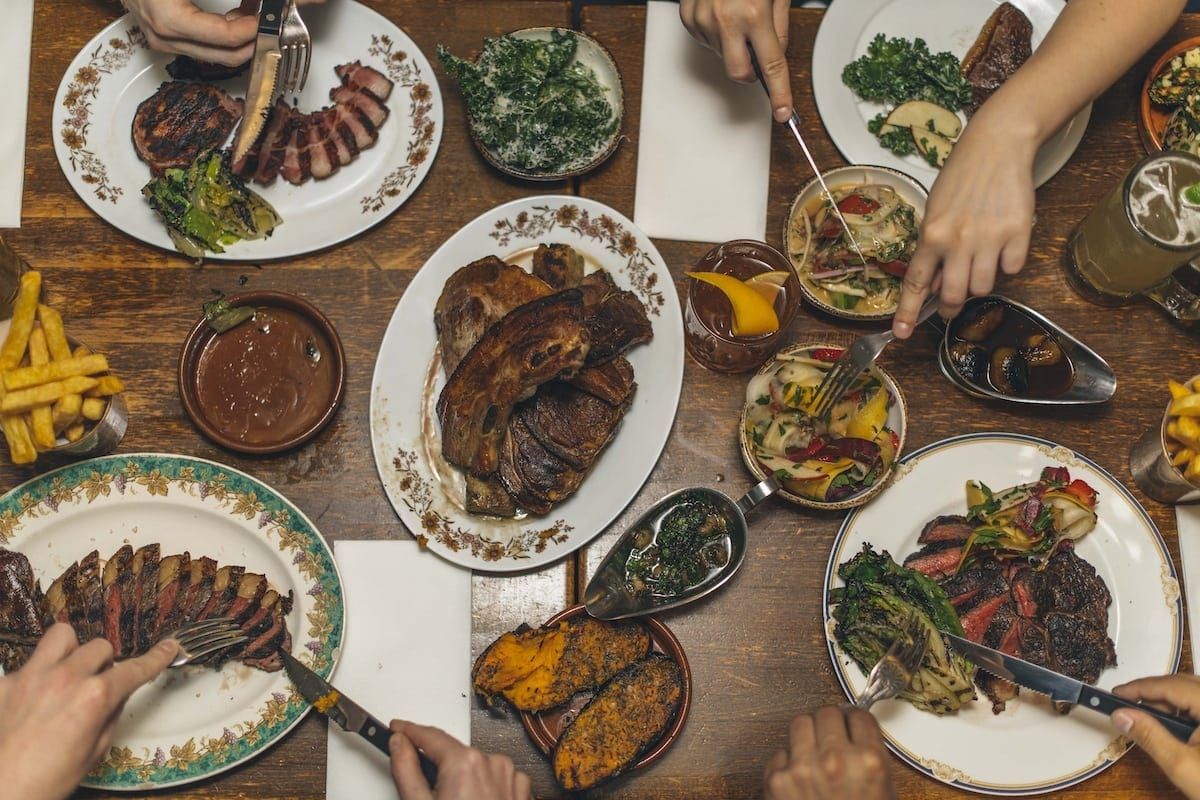 Renowned chophouse, Blacklock, will open its third restaurant in Shoreditch this month. Taking over a former Victorian warehouse on Rivington Street, the 95-cover restaurant will continue to serve some of the country's highest quality meat, open for lunch and dinner. But, what's more, the new restaurant will also have a dedicated bar with 30 seats. The new bar opening will also be accompanied by the launch of a new drinking food menu, featuring Yorkshire puddings with black pudding and gravy, or lamb scratchings. Cocktails, on the other hand, have been designed in collaboration with New York bar Slowly Shirley, beginning at just £5. As for the food menu, British, grass-fed meat will be championed, sourced from Philip Warren in Cornwall, and cooked over charcoal with the aid of a vintage Blacklock Foundry iron – the restaurant's namesake. Blacklock's award winning Sunday roasts will also be served at the new Shoreditch site.
Speaking on the launch of Blacklock Shoreditch, Gordon Ker – Founder of Blacklock – said: "We're really excited to bring Blacklock to Shoreditch in such an iconic East London spot. The building is a former warehouse that is full of character and right up our street so we jumped at the chance. We've wanted to focus on the bar and food that goes well after a few drinks for a while but have never had the space and with Shoreditch it felt like the right time. It's always important to us to add something special to the area so it's great to be collaborating with the guys at Slowly Shirley who have some of the best international mixologists out there to bring something new to Blacklock and to Shoreditch."
Blacklock Shoreditch is set to open on Monday 8th October and can be found at 28-30 Rivington Street, London, EC2A 3DZ.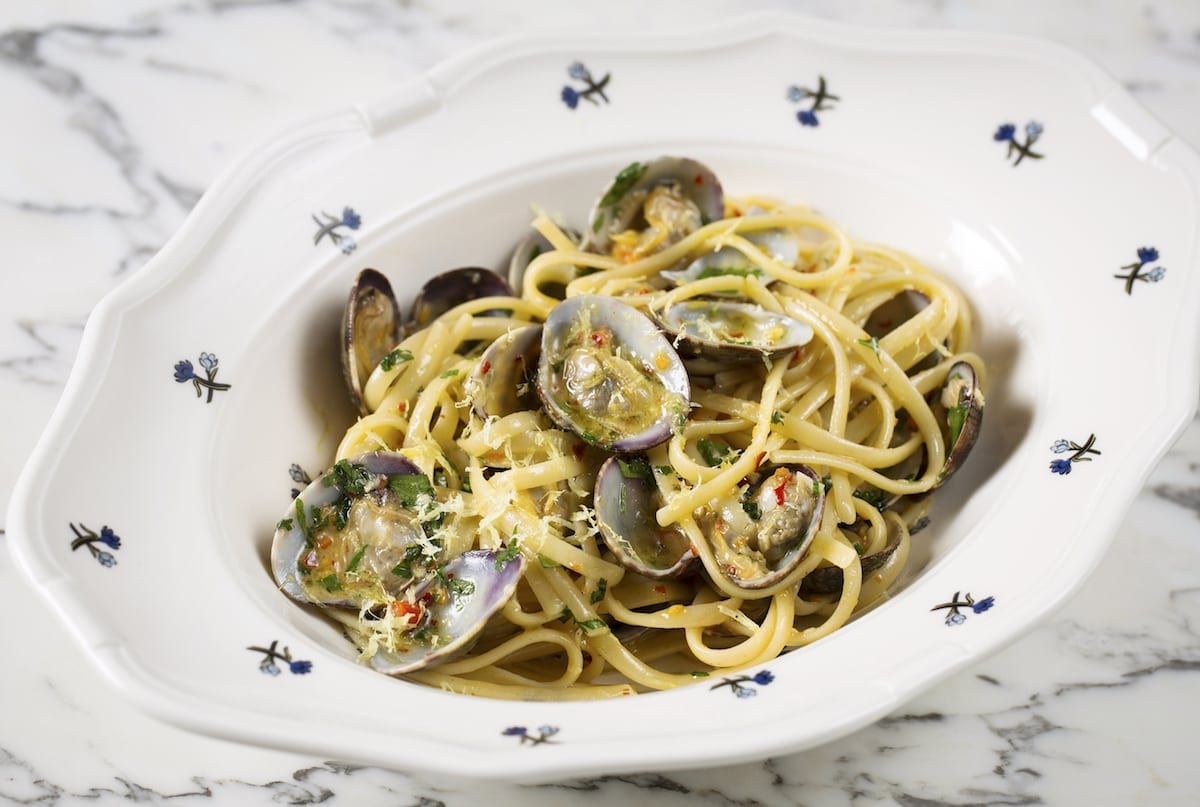 Following the success of Harry's Dolce Vita, which opened in Knightsbridge last year, Harry's Bar will join the likes of Hoppers and Bone Daddies at St. Christopher's Place. Hoping to serve "a slice of the 'Dolce Vita' in the heart of the West End," the restaurant has been designed to reflect the glamour of the 1950s, serving an all-day dining menu of 'unfussy' Italian dishes. Menu highlights will include Antipasti such as 'Insalata Caprese', 'Carpaccio di Manzo', and 'Calamari Fritti'; plus a selection of Pizze in a variety of flavours. Brunch will also be served over the weekend, while the Cicchetti menu is intended to be enjoyed on the restaurant's large terrace.
Harry's Bar is set to open on Tuesday 9th October and can be found at 30-34 James Street, London, W1U 1EU.
The first of two new restaurants from the group set to open this Autumn, Pizza Pilgrims City will have space for 135 guests, a large downstairs bar and a Donkey Kong barrel throwing art installation. Decorated with green and white checked tablecloths and '80s film posters, the new site will serve a brand new menu, initially exclusive to Pizza Pilgrims City. The restaurant's reinvented garlic bread – 'Bread Zeppelin' – inflates in the oven and oozes with garlic butter. The Double Pepperoni pizza, on the other hand, features two different types of pepperoni, each produced in the UK, drizzled with spiced honey; while the Pesto Datterini pizza features sweet yellow Datterini tomatoes and buffalo stracciatella, each placed on to the pizza cold once removed from the over. The new Pizza Pilgrims site will also use double fermented pizza dough, proved twice for a minimum of 48 hours, providing enhanced depth of flavour and lighter texture.
Pizza Pilgrims City is open now and can be found at Tower 42, Old Broad Street, London, EC2N 1HQ.
Danish restaurant group, Sticks'n'Sushi's eighth UK restaurant occupies a three-storey building on Kings Road. With space to accommodate 220 guests across its three floors, the new restaurant serves Sticks'n'Sushi's unique menu of sushi and grilled yakitori, presented as a photo album, with images of each dish. Designed by Copenhagen architects, NORM, the restaurant's interior plays on themes of light and dark, with each floor having its own distinctive identity. An open kitchen island marks the ground floor's focus, while the basement includes another Sticks'n'Sushi first: a 'restaurant-within-a-restaurant' private dining room. Equipped with its own kitchen, cocktail bar and dedicated team, the room is available to book, with guests able to choose bespoke menus prepared by their own chefs. The restaurant's entire menu is also available to takeaway.
Speaking on the opening of the Kings Road restaurant, Founder Kim Rahbek said: "Ever since my brother Jens, brother-in-law and partner Thor Andersen and I first came up with the idea for Sticks'n'Sushi, we've said that one day we would open on the Kings Road. For us it's the epitome of everything that's great about London; from the Swinging Sixties to the present day it's never gone out of style. So to be opening here this year really is a dream come true for us."
Sticks'n'Sushi Kings Road is open now and can be found at 113-115 Kings Road, London, SW3 4NT.
RELATED
https://www.thelondoneconomic.com/food-drink/restaurant-review-frog-hoxton/18/09/
https://www.thelondoneconomic.com/food-drink/restaurant-review-st-leonards/10/07/
https://www.thelondoneconomic.com/food-drink/restaurant-review-casa-do-frango/28/08/