With plenty of exciting restaurant openings constantly taking place across the Capital, we pick London's best new restaurant openings taking place over the coming month.  
In 2015, Kricket opened as one of the main food offerings at POP Brixton and quickly garnered critical acclaim. Almost two years later, however, the restaurant closed, with all of founders Rik Campbell and Chef Will Bowlby's attention focussed on a larger Soho site. Following the resounding success of the Soho restaurant, Kricket will return to its birthplace this spring, opening a permanent restaurant beneath the railway arches by Brixton Village. A continuation of the lively Indian cooking available at the Soho restaurant, Kricket Brixton's menu will lean towards Indian-inspired street food dishes with particular focus on using seasonal British produce. Here, the menu will feature dishes such as Lotus root yakni, morels and lotus root crisps; Pig head vindaloo with artichoke tarka and pickled shallot; and Rock oyster pakora with rhubarb chutney and thecha. Kricket classics such as Bhel Puri and Keralan Fried Chicken will also be available.
Speaking on the launch of the new, permanent Brixton restaurant, Kricket Co-founders Rik Campbell and Will Bowlby said: "It has always been our intention to return to the neighbourhood where our journey first began and we couldn't be more excited. Brixton has remained such a huge part of Kricket's identity and we've been searching for a permanent site ever since we moved out of POP Brixton. The Brixton community were our very first customers and embraced our approach to Indian cooking right from the start. We look forward to serving them our evolved menu of Indian street food and drinks in our new and permanent home."
Kricket Brixton is set to open in May and can be found at 41-43 Atlantic Road, London, SW9 8JL.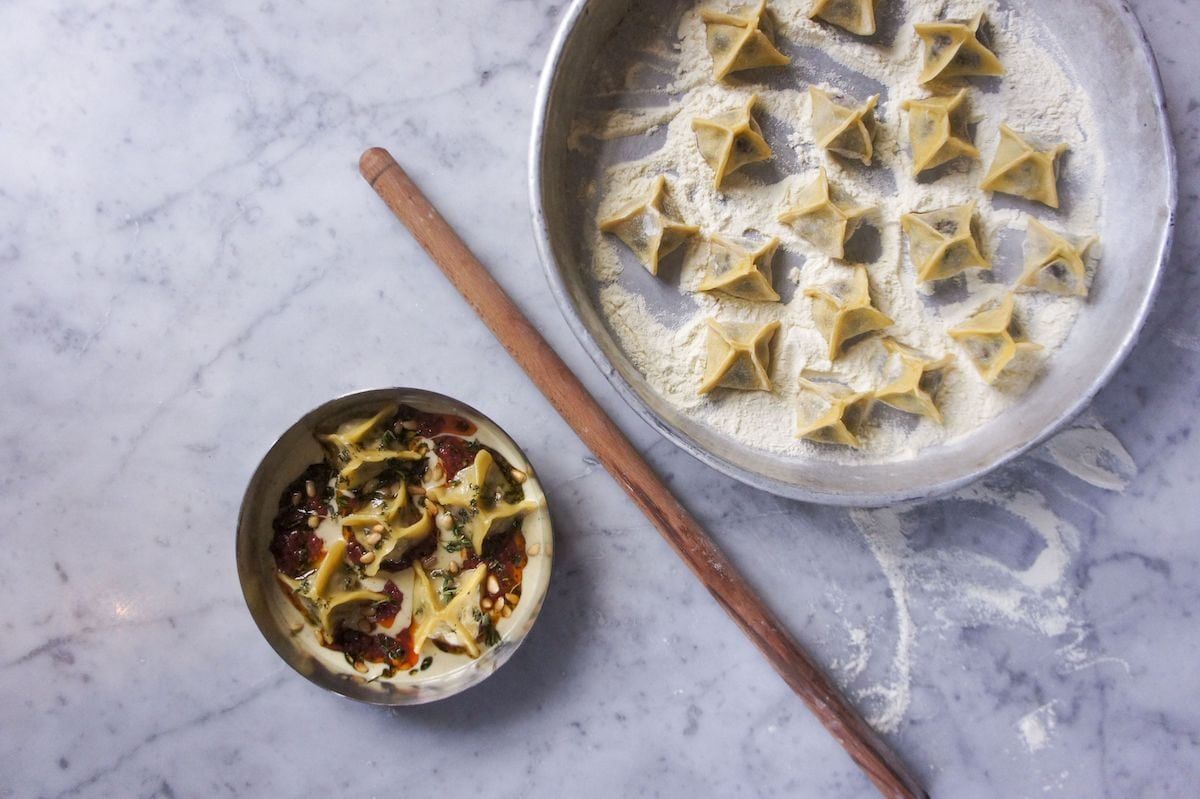 Kyseri – Fitzrovia
Selin Kiazim and Laura Christie, founders of Oklava in Shoreditch, have announced plans to launch their long-awaited second site. Opening later this month, Kyseri will showcase modern Turkish food, inspired by the Kayseri region and Selin's Turkish Cypriot heritage. A stone's throw from Warren Street tube; the restaurant will have a prominent focus on pastas – a lesser-known branch of Turkish cooking in London. Here, pasta will be handmade throughout the day, also featuring in desserts such as Pastachio and Kaymak Katmer. On the menu at Kyseri, dishes will be offered in a '3 x 3 x 3 x 3 x 3' format (snacks, starters, pastas, mains, desserts), including the likes of house-cured Kayseri Pastirma; spiced beef and sour cherry Manti dumplings; erişte (not unlike tagliatelle) with walnuts, lemon braised greens, sage, egg yolk and Tulum cheese; plus Cornish duck breast with braised leg Gözelme, grape molasses and black garlic.
Moreover, Laura Christie will employ her extensive knowledge of wines at Kyseri, with a list focussing on an array of small producers from across Turkey, Cyprus and the Middle East.
Kyseri is set to open in May and can be found at 64 Grafton Way, London, W1T 5DN.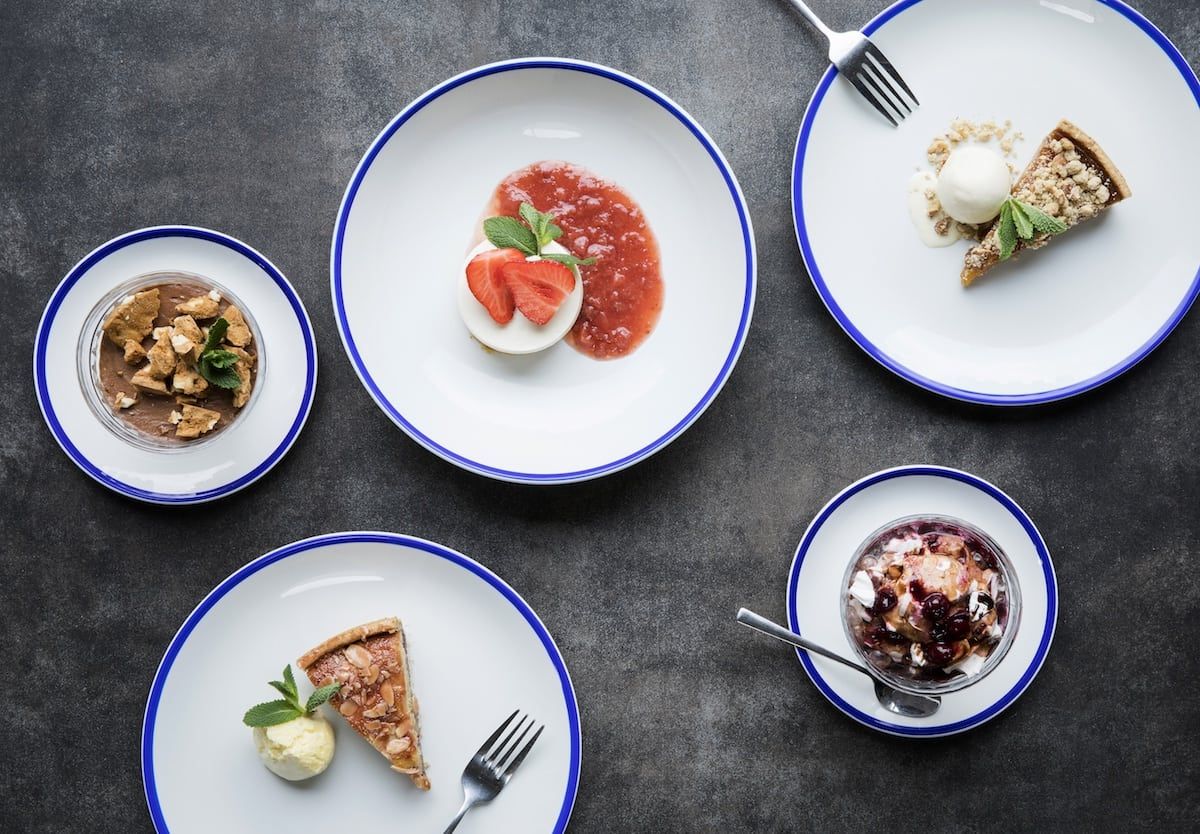 In partnership with independent hospitality group CH&Co and Historic Royal Palaces (the independent charity which cares for the Tower of London), Sargeant's Mess will launch in time for the early May Bank Holiday weekend. Within the environs of the Tower of London, the new all-day restaurant, bar and deli from renowned chef Mark Sargeant will boast impressive views of the Thames and Tower Bridge, serving a menu of seasonally-led modern British dishes, each designed to reflect the heritage of the Tower of London. The kitchen will be headed up by chef Simon Oakley, who was instrumental in crafting the Sargeant's Mess offering, having worked alongside Mark for more than five years.
At Sargeant's Mess, the day will start with breakfasts such as Cumberland sausage bun with caramelised onions, or smoked haddock kedgeree cake with poached egg. Lunch and dinner, on the other hand, will focus on a selection of reworked British classics such as Atlantic cod with dripping chips, mushy peas and tartare sauce; steamed suet pudding of the day with mash, mushy peas and gravy; or daily specials which may include the likes of pressed shoulder of lamb with minted potatoes. An accessible list of wines, premium beers and seasonal cocktails has also been assembled by Mark and Simon, complementing the food offering, while the adjoining cafe-deli will serve lunch options to go. Sandwiches such as a smoked ham hock, maple syrup, cheese and English mustard toastie will be available alongside a range of vegan salads and fresh, seasonal soups all served in biodegradable packaging.
Sargeant's Mess is set to open on Friday 4th May and can be found at The Wharf, London EC3N 4AB. Sargeant's Mess will also have a 1/3 off food soft launch offer, available for groups who book in advance for breakfast, lunch or dinner during the soft launch week (4th – 10th May), quoting "soft launch" when booking.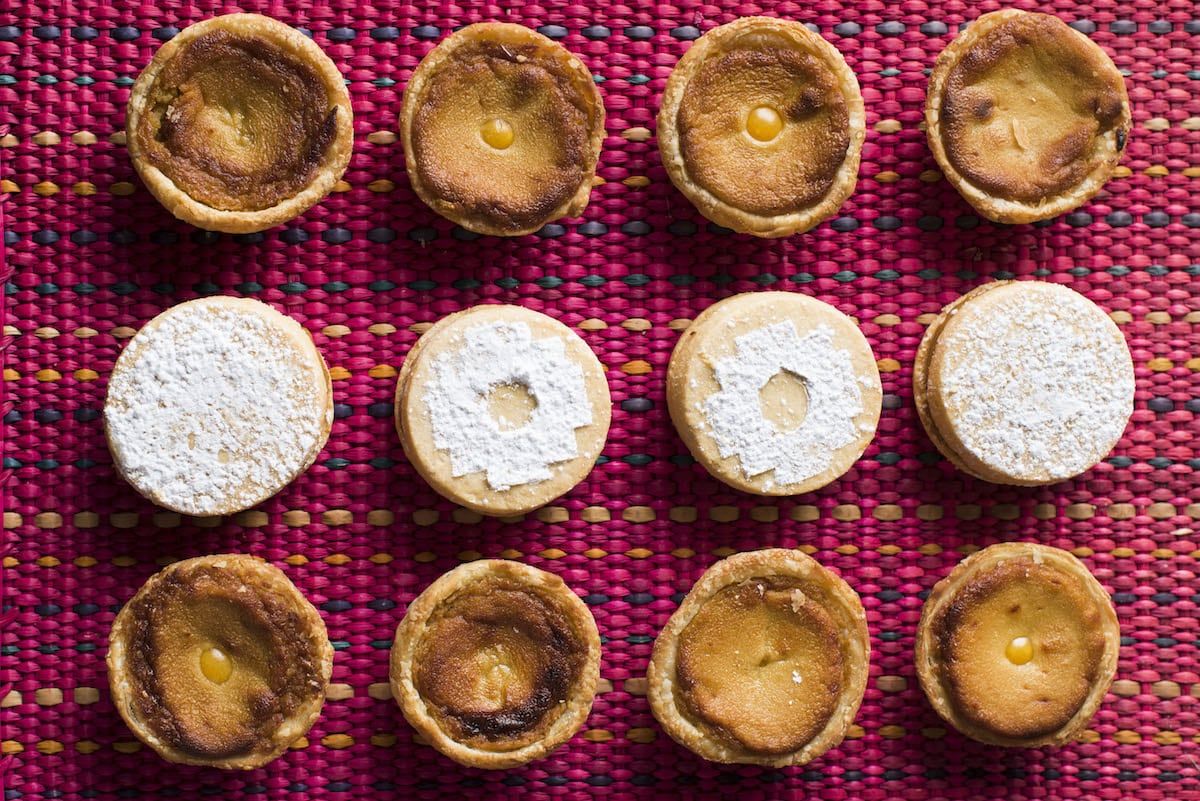 Martin Morales will expand his portfolio of Peruvian restaurants this month, launching Andina Picantería and Andina Panadería – London's first Peruvian bakery. Led by Head Pastry Chef Ana Velasquez, Andina Panadería will pay homage to the female Andean chefs who have inspired Martin and his team, specialising in slow-ferment baking. Here, sweet treats will include pastries such as Pastel de Lúcuma (an Andean spin on Portuguese custard tarts) and chicha morada muffins made with purple corn and featuring a corn and almond centre. Next door, Andina Picantería – an ode to roadside picanterías in Peru, forming the culinary hub of the community across the Peruvian Andes' 11 regions – will be headed up by Chef Luca Depalo. The restaurant's menu will feature the likes of Sivinche, an ancient take on ceviche, using yellow fin tuna, trout roe and popped kiwicha; and purple corn tamal with choclo corn succotash and sweet kale pesto.
Speaking on the launch, Martin Morales, chef and founder of the Ceviche Family, said: "I'll never forget the first time I experienced the bakeries of the Andes. I was just six years old and after an eight-hour journey up through the mountains, we arrived at Santiago de Chuco, my gran's village, to be greeted by the enticing aromas of fresh bread and pastries. My team and I have been travelling across the regions of the Andes meeting bakers, cooks, farmers and learning new recipes, techniques which we can't wait to bring to London."
Andina Panadería and Andina Picantería are set to open on Tuesday 8th May and can be found at 155-157 Westbourne Grove, London, W11 2RS.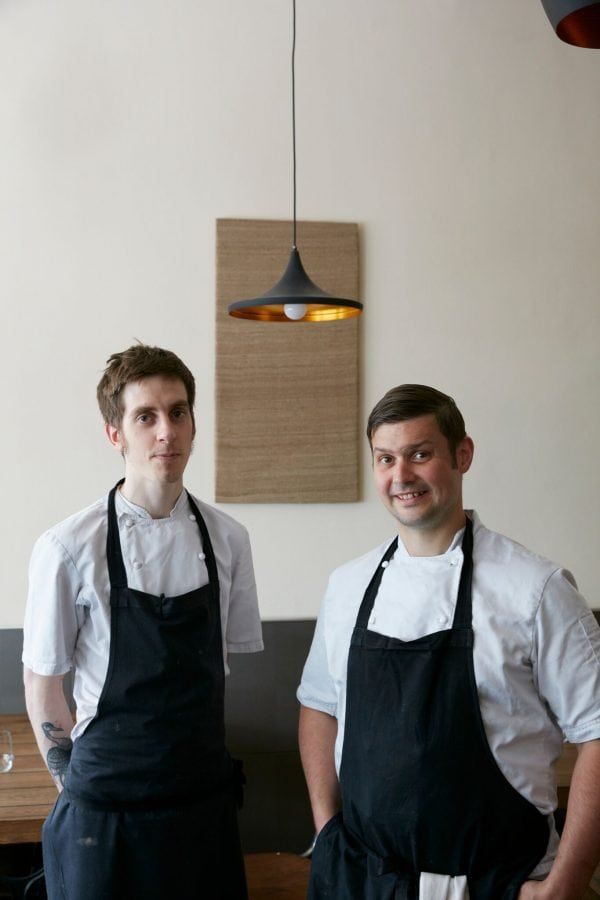 Stem – Mayfair
A new restaurant from Mark Jarvis – Chef Patron of Anglo in Farringdon and Neo near Oxford Street – Stem will open in Mayfair this month. Just off Regent Street, Mark Jarvis hopes to bring a bit of Anglo to the west end: "informal, but precise in terms of its modern British food." Part of a significant regeneration project from The Crown Estate, increasing restaurant and retail presence in the area, Stem's interiors will be designed by Commercial Kitchen and Bar Ltd, seating 35. On the tasting and a la carte menus created by Jarvis with Head Chef Sam Ashton-Booth (formerly Head Chef at Anglo), typical dishes will include 'Smoked eel, celeriac and white chocolate'; 'Pigeon, coconut, salted peanut'; and 'Pineapple, olive oil, lime and salt'. An international wine list will also be available, including approximately 120 bins, overseen by Operations Manager Jon Cannon.
Stem is open now and can be found at 5 Princes Street, London, W1J 0DW. 
A new restaurant from The Daisy Green Collection, Scarlett Green will launch this month, inspired by Melbourne and Sydney café culture. Set across two floors, the large 4,000 square-foot space will serve Antipodean-inspired food and cocktails under the guidance of ex Coya General Manager, Francesco Sica. Small plates such as spicy tuna tostadas; Bondi hot prawns; and Vegemite, truffle and cheese doughnuts will be available alongside the likes of 'Giant Chicken Parmigiana' and the group's award-winning Banana Bread Sandwich. Elsewhere, vegetarian and vegan options will be joined by sashimi and ceviche dishes using seafood delivered daily from the Looe market day boats and meat will be sourced from Nathan Mills of The Butchery Ltd, with steaks cut to order and chargrilled on the restaurant's custom-made Josper Grill. Scarlett Green will also serve London's largest Australian wine list, with over 24 wines available by the glass, priced from £6.
Speaking on the launch of Scarlett Green, The Daisy Green Collection Founder, Prue Freeman, said: "Daisy Green is focused on creating exciting one off local destinations which bring together laid back Australian food culture, art and design. Soho is incredibly exciting for us – it's a beautiful space in one of the most buzzing and historic parts of London. We are looking forward to showcasing our authentic modern Australian cuisine with some childhood favourites and Aussie classics. We are fortunate to be working with some of the top UK art talent whose bespoke pieces should bring a smile to the face and create an uplifting and creative environment. We hope that we will be serving early morning flat whites, delicious healthy brunches and memorable dinners for years to come."
Scarlett Green is set to open in May and can be found at 4 Noel Street, London, W1F 8GB.
RELATED
https://www.thelondoneconomic.com/food-drink/restaurant-review-ikoyi/04/04/
https://www.thelondoneconomic.com/food-drink/restaurant-review-poons/10/04/
https://www.thelondoneconomic.com/food-drink/review-sophies-steakhouse-soho/18/04/