With plenty of exciting restaurant openings constantly taking place across the Capital, we pick London's best new restaurant openings taking place over the coming month.   
Following the success of their Stoke Newington restaurant, and successfully crowd-funding £500,000, chefs Joel Braham, Alex Coppard and Oded Mizrachi have launched The Good Egg in Soho. In Kingly Court, off Carnaby Street, the restaurant draws on the Jewish café-culture of Montreal combined with Tel-Aviv's street-food scene, with a menu that reflects seasonal, British produce, influenced by the cooking of exilic Jews. Here, the all-day menu will offer brunch dishes such as slow braised Hanukah-style brisket hash with caramelised onions, home-fries, Russian dressing and pickles, topped with a fried egg. The dinner offering, on the other hand, features pastrami-cured salmon and caper schmear; Za'atar fried chicken thighs with chilli honey; and Baharat roasted delicia pumpkin with toasted nigella seeds, house labneh and fermented herb stalk oil. From the in-house bakery, a selection of freshly baked breads and cakes (challah, hand-rolled bagels, babka) are also available.
The Good Egg Soho is open now and can be found at Kingly Court, Carnaby Street, London, W1B 5PW.

Founded by Fabian Clark in 2015, Claw will open its first bricks and mortar site this month, having been trading at 'street level' for the past two years. Discovering that Britain exports approximately 80% of its crab to the rest of Europe and Asia, rather than enjoying it here at home, Fabian set out to change perceptions of seafood as a luxury, believing that British bought high-quality seafood can be accessible by dealing directly with fishermen to source the absolute best produce – cutting out the middlemen to keep costs down.
Opening in the heart of Soho, the 50-seat restaurant's menu pays homage to the best of coastal Britain, offering a full all-day dining offering with a range of seafood dishes, plus some meat and vegetarian dishes. Menu highlights will include crab mac and cheese; pork stuffed squid with kaffir lime; fried chicken with cod's roe; and more.
Claw is set to open in December and can be found at 21 Kingly Street, London, W1B 5QA.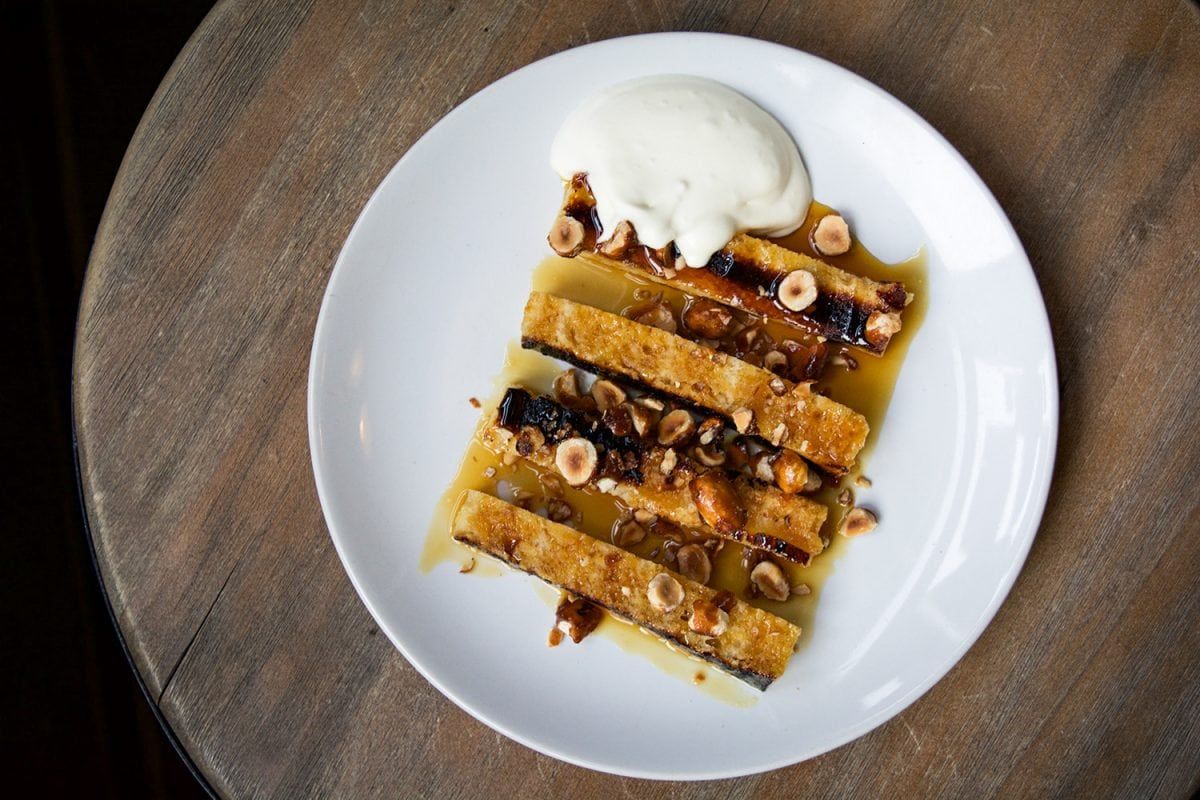 Portugese for 'Londoner', Leandro Carreira's Londrino has opened near London Bridge. On residential street Snowsfields, Londrino's menu observes the flavours traditions and ingredients of Portugal, and is split into two separate dining spaces – an a la carte restaurant and casual wine bar. With space for 70, the a la carte restaurant's menu has particular emphasis on the sea, with the best possible produce sourced from British farmers and daily fishing boats. Unique ingredients are also sourced from Portugal. Here, the menu might include dishes such as Clams Bulhão Pato with coriander; octopus with red pepper miso; or Beef Maronesa. A regional Portuguese cheese trolley will also be on hand to finish, plus classic desserts such as grilled soaked brioche with sour caramel and hazelnuts; or Requeijão with lemon curd.
The all-day, casual wine bar, on the other hand, seats 30 and offers small plates such as grilled quail with toffee mayonnaise, and Pão Doce with lemon and Ibérico ham, as well a choice of often overlooked Portuguese cheeses and cured meats. Speaking on the restaurant launch, Leandro Carreira said: "There will be a nod to Portugal on our menus, but I don't want the creative process to end there. Both the restaurant and wine bar menus will evolve each week and will reflect the many influences of our culinary experiences."
Londrino is open now and can be found at 36 Snowsfields, London, SE1 3SU.
Harry's Dolce Vita – Knightsbridge
Aiming to capture the elegance and glamour of 1950's Italy, Harry's Dolce Vita will launch in Knightsbridge this month. A nod to the namesake Harry's Bar in Mayfair (and the famous Venice original), the all-day restaurant will serve an assortment of Italian classics, from Chef Director Diego Cardoso – having previously worked in numerous acclaimed restaurants, including Murano in Mayfair. At Harry's Dolci, menu highlights are set to include antipasti such as Carpaccio di Tonno and Burrata al Tartufo; a selection of Pizze; and 'signature dishes' Linguine Vongole; Pappardelle al Ragù Bolognese; and Spigola al Cartoccio ­- a whole sea bass that's baked in a paper bag with fennel, rosemary and Amalfi lemon. To finish, the 'Dolci' menu will be unsurprisingly lengthy, also filled with Italian classics (gelato cannoli, tiramisu, panna cotta) and a grappa trolley will also be on hand, from which aperitifs and digestifs will be served.
Harry's Dolce Vita is set to open on Wednesday 6th December and can be found at 27-31 Basil Street, London SW3 1BB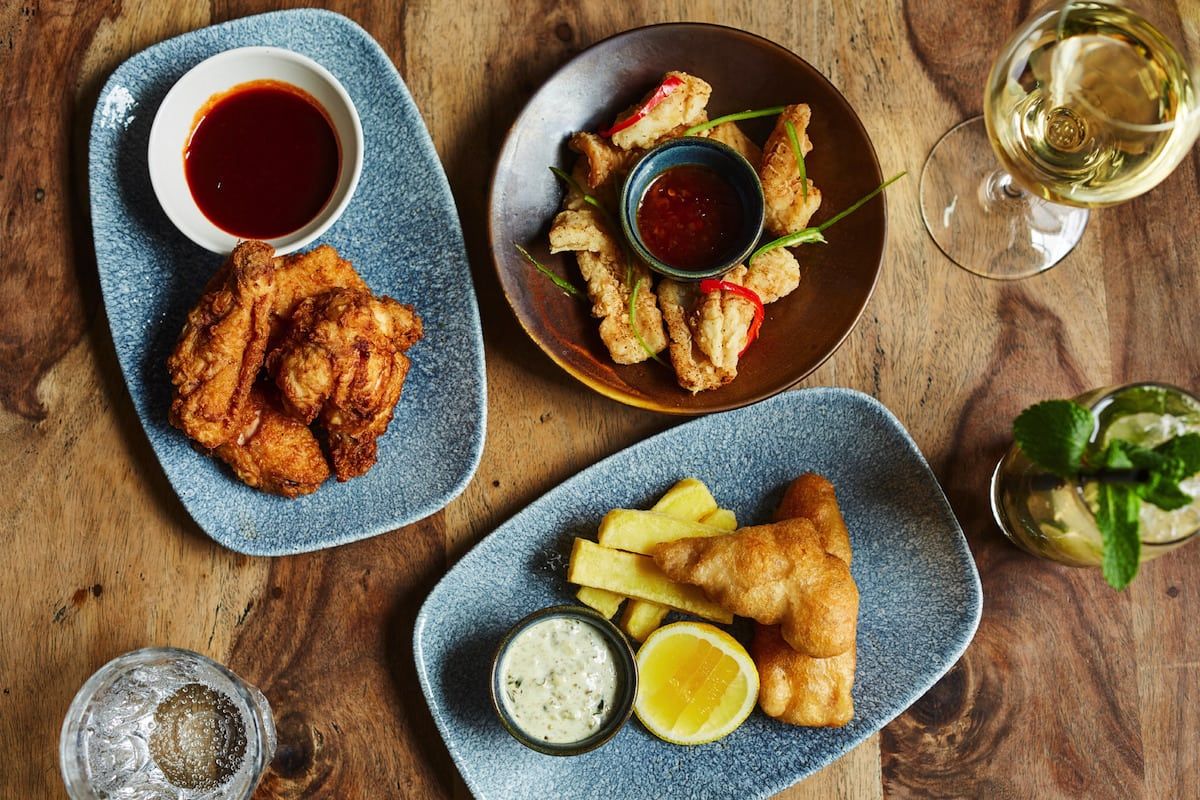 The latest addition to Cubitt House's portfolio of independent pubs and hotels, The Coach Makers Arms will open on Marylebone Lane this month. Originally opened in Marylebone over 140 years ago, The Coach Makers Arms has been refurbished in a manner sympathetic to the original architecture of the grand corner building, set across three floors. Here, the food menu will have a prominent focus on seasonal British produce, offering a selection of daily specials. As is the case with the group's other venues, produce will be sourced from some of the country's most reputable suppliers, including Trecorras Farm, Lyme Bay fish reserve and Lyons Hill Farm. Meats will also be cured in-house, while a focus on minimal waste will also be prevalent. Moreover, The Coach Makers Arms will serve Cubitt House's largest selection of lager, ales and craft beer (on tap and bottled).
The Coach Makers Arms is set to open in December and can be found at 88 Marylebone Lane, London, W1U 2PY.
Following the huge success of restaurants in New Delhi and New York, Indian Accent will arrive in London this month. Opening on the former site of Chor Bizarre (another Old World Hospitality restaurant), Indian Accent London aims to showcase the same inventive Indian cuisine that has led to the original restaurant being India's only entry in the World's 50 Best Restaurants over the past three years. At the London restaurant, Chef Manish Mehrotra's menu will showcase inventive Indian cuisine by complementing the flavours and traditions of India with global ingredients and techniques.
Speaking on the launch of Indian Accent London, Rohit Khattar – Old World Hospitality Founder Chairman – said: "We are so very grateful to the loyal diners of Chor Bizarre, London for their love and patronage, that kept us going for 20 glorious years. This decision to close Chor Bizarre was hard. However, it did need major refurbishment after so long and whilst we were looking for a home for Indian Accent, we realised that there was no space more perfect than 16 Albemarle Street, Mayfair. We do hope that London embraces Indian Accent as warmly as New York has."
Indian Accent is set to open in December and can be found at 16 Albemarle Street, London, W1S 4HW.
RELATED
https://www.thelondoneconomic.com/food-drink/londons-best-vegan-restaurants/10/08/
https://www.thelondoneconomic.com/food-drink/londons-best-british-restaurants/20/07/
https://www.thelondoneconomic.com/food-drink/best-farringdon-restaurants/16/08/