Instant coffee is being kept in security cases at a supermarket after the price soared to £10.50 a jar.
The GPS tracking cases were spotted on shelves at the Co-op food and petrol shop at Harborne in Birmingham, on May 30.
It was also reported today the rate of price rises at UK supermarkets hit a new high in the year up to May due to coffee, chocolate and non-food goods.
Prices for fresh food have fallen very slightly, but the cost of coffee has gone up.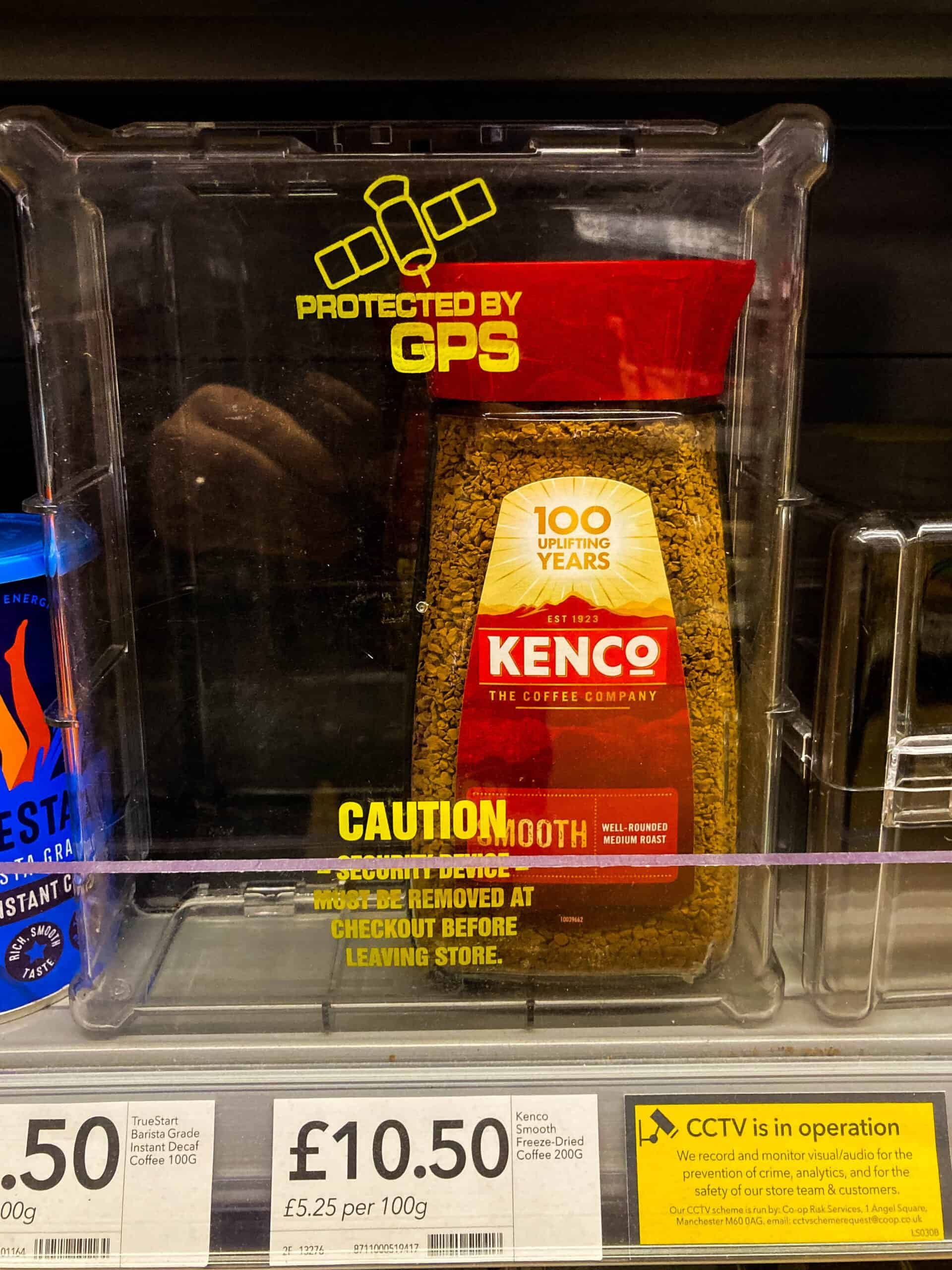 The photos from the Birmingham shop show £9.85 jar of Douwe Egberts and a jar of Kenco Smooth retailing for £10.50 – both in cases to deter shoplifters.
The cases come with a caution warning shoppers they will need to be removed at checkout before leaving the store, and shoplifters will be prosecuted.
One shopper said: "I couldn't believe it when I saw it. That price for a jar of instant coffee is unbelievable."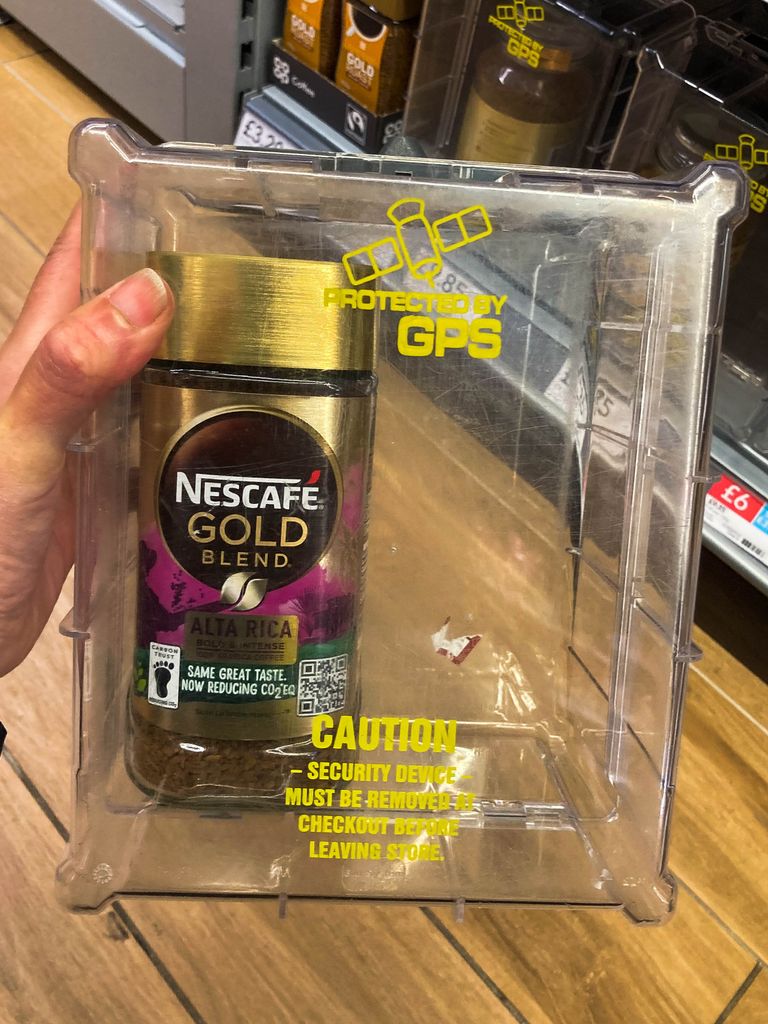 A Co-op spokesperson said: "Protecting the safety of our colleagues is a priority and we know shoplifting can be a flashpoint for violence against shop workers so whilst this is not a nationwide policy, a decision to implement product security measures at a local level can be made, if a store is experiencing a particular issue."
Instant coffee seems to be the latest food item to hit a truly stupid price.
Last year, shoppers were left staggered when they saw Lurpak on sale for £9.35 in Iceland, and Aldi recently took to Twitter to joke about McVitie's Chocolate Digestives retailing at £5.39 in one shop.
Earlier this month, the body that represented UK supermarkets assured shoppers that the cost of a food shop "should start" to come down in the next few months.
Figures from the British Retail Consortium (BRC) found that food prices were up 15.7 percent in April 2023 compared to April 2022.
But they said supermarkets will start passing on cost savings for milk and other dairy goods due to cuts in wholesale prices.
The industry has been questioned over why a fall in wholesale food prices globally has not yet led to a prices dropping in UK supermarkets, the BBC reports.