Nepal, an enchanting country situated between India and China, is home to rolling mountains, spiritual retreats and, tragically, some of the most underappreciated dishes on the planet.
While both its neighbours are widely recognised thanks to a plethora of anglicised dishes, Nepal has remained stoically authentic and, as such, somewhat overlooked.
But whether you're seeking the fiery spices of the Kathmandu Valley, the earthy flavors of the mountains, or the milder notes of the Terai plains, Nepalese cuisine offers a captivating culinary journey.
The dishes
Dal bhat: This is what Gurung refers to as the "main staple" which "almost everyone eats twice a day". When served with "a fresh savoury chutney or fermented pickles," she says it's "the most basic building block of a Nepalese meal". To make the dish, Gurung says lentils and/or small beans are "boiled and flavoured with garlic, ginger and turmeric – other spices added vary from family to family".
Momos: "Momos are small steamed dumplings," explains Gurung. "Traditionally they are filled with seasoned ground meat, mostly chicken." The dumplings tend to be served with a spicy chutney.
Thukpa: Thukpa is a noodle soup, often made "with whatever is to hand," says Gurung. "If you're eating out you will be given a steaming bowl of noodles with a clear chicken broth and fresh vegetables including greens."
Sel roti: Gurung describes these as rice doughnuts served at parties with a fresh pickle. A similar dish – newari sel roti – is sweeter and eaten for breakfast.
Shekuwa: A popular street food, shekuwa is spiced meat kebabs.
Dhido: Dhido is often used in the place of rice; Gurung likens it to "a very stiff polenta which can be made from corn, but generally millet or buckwheat flours are the favourites".
The regions
The emphasis on spice varies all over the country, which makes perfect sense. Take the southern region of Terai, which borders India. "The food here is closest to north India, very fresh and strongly spiced," explains Gurung.
Dal bhat is a common dish, and you'll also find the Nepalese interpretations of northern Indian favourites like pakoras, crispy vegetable fritters. The spices grown here and used in cooking include turmeric, cumin, coriander, black cardamom, fennel, dill and chillies.
Compare this to the Middle Hills, found in the centre of the country. "The people of this region are mostly subsistence farmers – again, the food is very fresh but they use fewer spices," says Gurung. "More preserved food is used than on the Terai."
A popular spice unique to Nepal is timur, which Gurung says "is gathered from the wild and is a major crop for the farmers of the Middle Hills. Timur is closely related to Szechuan pepper."
The specialities of a region are often linked to necessity – and this isn't just the case in Nepal, but all over the world. Nepal is known for its mountainous regions like around the Himalayas, where Gurung says: "Not much will grow at the altitude so the food is based round wheat and buckwheat. Fresh vegetables are only available for a short time each summer so the diet is meat heavy." Very little spice is used here too as it's so remote.
Other ethnographic groups include the Thakali, who live on an ancient trade route so use a lot of spices, and the Newari, who are known for their small tapas-style dishes.
Where to find the best Nepalese food in London
If you're craving a taste of Nepal in the heart of London, we've curated a list of 10 authentic Nepalese restaurants that will transport your taste buds to the majestic Himalayan country. Prepare for a delightful journey of flavors, starting with The Gurkhas Restaurant on Great Portland Street.
The Gurkhas Restaurant (Great Portland Street)
Address: 64-66 Great Portland St, Fitzrovia, London W1W 7LT
Step into The Gurkhas Restaurant, where warm hospitality meets exquisite Nepalese cuisine. Indulge in their flavorful momos (dumplings) filled with succulent meat or vegetarian options, or savor their traditional daal bhat (lentil soup with rice). The restaurant offers a wide array of authentic Nepalese dishes, including the beloved Gurkha curry, prepared with aromatic spices and tender meats. We recommend the Dungri (snack), chicken dumplings and Lamb rump with spiced lentils washed down with hot Nepali Milk Tea!
Gurkha's Balham
1 The Boulevard, Balham High Rd, London SW17 7BW
"Looks like a bog-standard Indian from the outside, but the food is anything but", Michel Roux Jr once wrote of the Gurkha's in Balham. With a menu that features clay-oven dishes, noodle dishes, and a huge array of yummy appetisers, you'll certainly be spoilt for choice here. But if you want Roux Jr's recommendation, go for the knuckle of lamb braised with chickpeas and a peshwari naan. "I'd go for those alone", he says.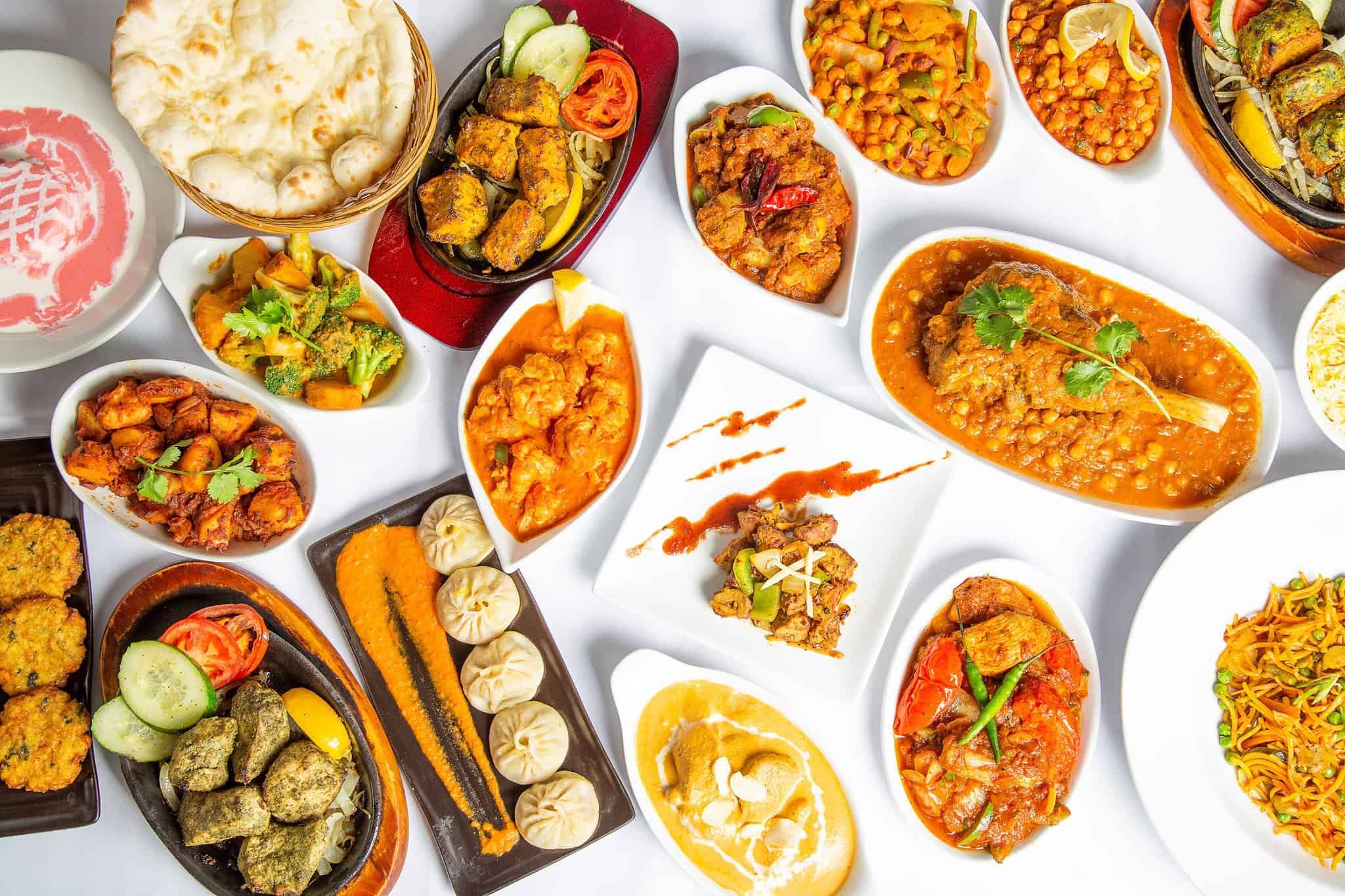 Monty's Nepalese Cuisine (Kingston)
Address: 53 Fife Rd, Kingston upon Thames KT1 1SF
Monty's Nepalese Cuisine in Kingston is a delightful restaurant that brings the authentic flavors of Nepal to the heart of the town. Sat in the riverside town of Kingstomn, Monty's offers a warm and inviting ambiance where you can indulge in a culinary journey through Nepal. Their menu features a wide range of traditional Nepalese dishes, from aromatic curries to mouthwatering momos and delectable tandoori specialties. Each dish is prepared with care, using quality ingredients and traditional cooking techniques to ensure an authentic dining experience. With friendly service and a cozy atmosphere, Monty's Nepalese Cuisine is a must-visit destination for food lovers seeking a taste of Nepal in Kingston.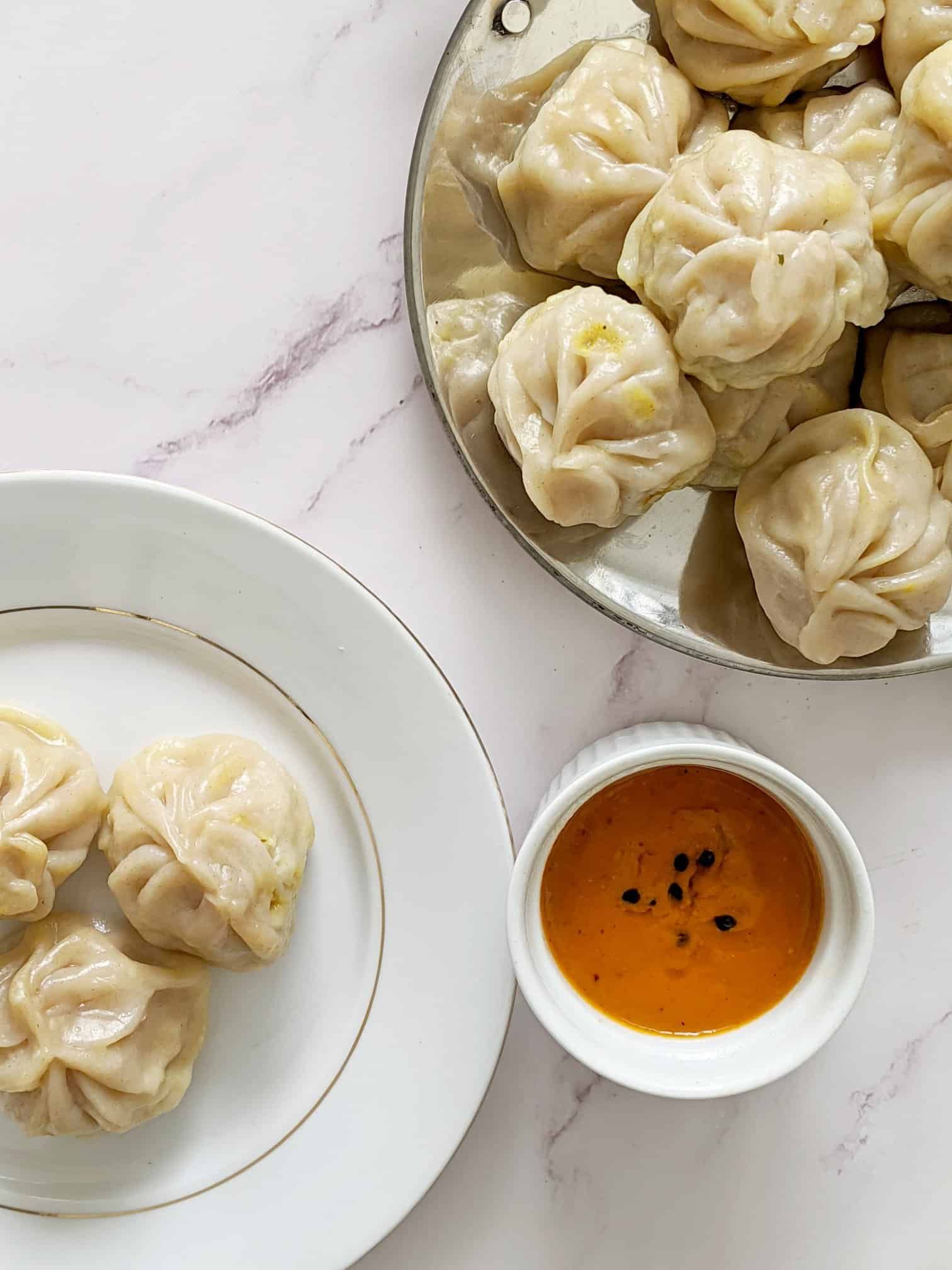 Momo & Roti (Kentish Town)
Address: 40 Fortess Rd, Kentish Town, London NW5 2HB
Located in Kentish Town, Momo & Roti is a cozy Nepalese eatery that prides itself on its delicious momos. Choose from a variety of fillings, such as chicken, lamb, or vegetarian, all expertly spiced and wrapped in delicate dough. Pair your momos with their flavorful curries or traditional Newari dishes, and don't forget to try their homemade rotis.
The Mount Everest Restaurant (Cricklewood)
Address: 351 Cricklewood Ln, Cricklewood, London NW2 2JJ
Embark on a culinary adventure at The Mount Everest Restaurant, renowned for its authentic Nepalese and Indian fusion cuisine. From the mouthwatering momo platters to the tantalizing tandoori dishes, their menu offers a delightful blend of flavors. Don't miss the opportunity to try their hearty Nepali khaja set, a combination of various traditional dishes that will leave you fully satisfied.
The Kathmandu
Address: 76 Blythe Rd, Hammersmith, London W14 0HP
The Kathmandu takes pride in serving traditional Nepalese cuisine, showcasing a diverse range of flavors and aromatic spices. From their delectable momos to flavorful curries and specialty dishes, each creation is crafted with care and precision. With friendly and attentive service, The Kathmandu offers a memorable dining experience where you can savor the authentic tastes of Nepal. Whether you're a connoisseur of Nepalese cuisine or looking to explore new culinary horizons, The Kathmandu in Hammersmith is a must-visit destination for food enthusiasts seeking an unforgettable journey through Nepalese flavors.