This footage shows a vicious attack on a 15-year-old boy outside of the Bullring Shopping Centre in Birmingham at 6pm on Feb 6th 2017.
The thugs, one carrying a hammer, left the young lad with a fractured skull, after the vicious beating. He is motionless as they casually walk off.
West Midlands Police have released the footage hoping to find these two savages.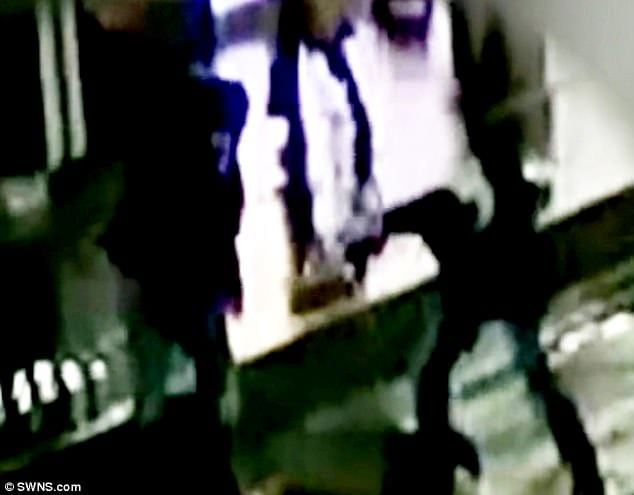 The clip shows one of the thugs smashing his victim around the face with the hammer and then punching and kicking him on the ground while his friend joins in.
Anyone with information regarding the attack is asked to call police on 101 or Crimestoppers on 0800 555 111. 
Read "Watch – Man caught stealing money from pond normally used to help maintain park" Click Here
Watch Video Here