PARK rangers marched off a man believed to be taking money from a wishing pond during an early morning operation. Patrols around Colchester Castle Park, Essex had been stepped up by rangers due to complaints about this theft, from residents.
He was using a pole with a magnet on the end to nick coins from a "wishing" pond.
The concerns centred on a man apparently using an extendable pole with a magnet on the end to pick up coins from the popular Imola pond.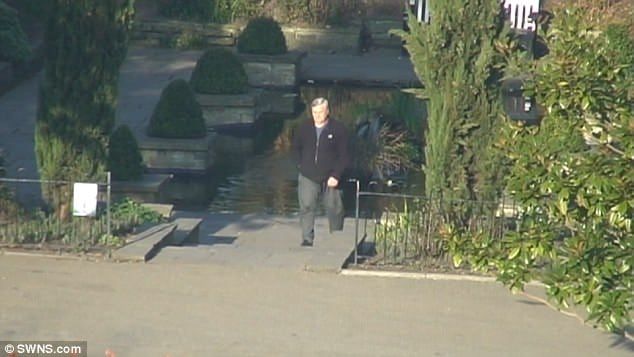 The resident, who wishes to remain anonymous, said: 'This guy seems to make a habit of taking the money from the pond and he has a special tool to assist him.
'The images on the CCTV make it abundantly clear what he is up to.
'I have seen him in action before but this is the first time he has been captured on CCTV.
'This is not the first time I have raised only to be told that such action was not deemed to be stealing and that security would monitor.'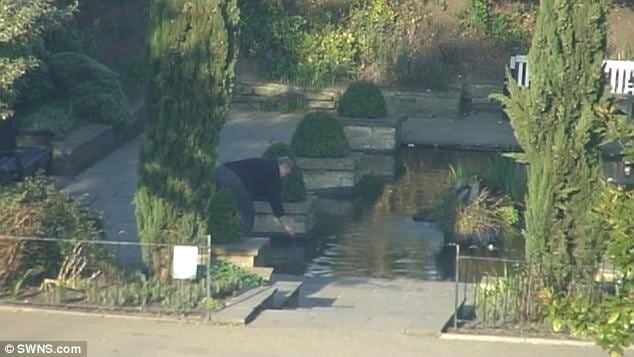 Money thrown into the pond at is used to by volunteers at 'Friends of Castle Park' to maintain the surrounding park and gardens.
A spokesman for the authority said: 'We are dismayed to hear of reports of coins being removed from Imola pond without authorisation and have instructed our park rangers to step up patrols to deter further wrongdoing.
'We would also encourage anyone who witnesses coins being removed from the pond to report the incident to park staff as soon as possible.'
Read "Insensitive plans for shooting range near Dunblane submitted" Click Here
Watch Video Here