A rescue centre has rehomed one of its largest ever dogs – a rare South African breed which weighs the same as a rhino calf.
Chunkie is a six-year-old Boerboel, also known as a South African Mastiff, which arrived at Dogs Trust through no fault of his own.
The dog, described as a "soppy giant", weighs a whopping 60kg (nine-and-a-half stone) but despite his size, the well-behaved pooch is easy to walk.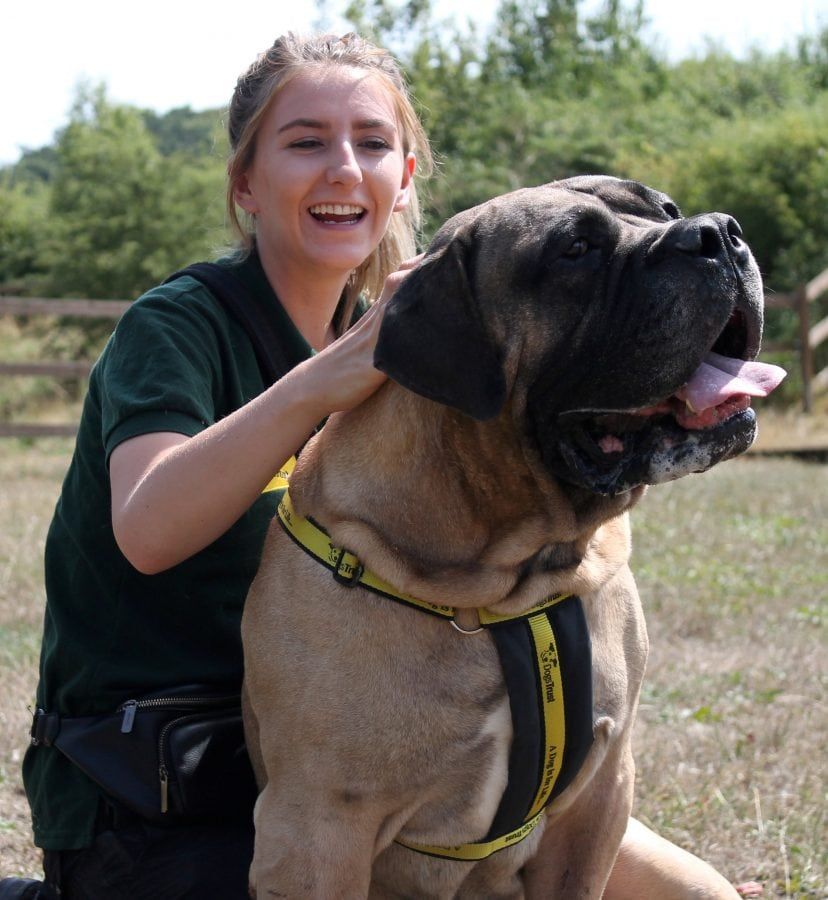 And when Dogs Trust took Chunkie on, they had to get a special collar because they didn't stock one to fit his 30-INCH neck, which is almost twice the size of the average human's.
Chunkie is an affection dog who leans on you if you stop stroking or scratching him.
It is just the third time Dogs Trust, which cares for 15,000 animals a year, has rescued a Boerboel – and there was no shortage of interest in him.
He has been rehomed by Joshua McKnight from Hampshire.
Richard Moore, Dogs Trust West London's rehoming centre manager, said: "Chunkie is one of the biggest residents we've had for a very long time.
"He came to us through no fault of his own. I'm delighted that Joshua had a heart as big as Chunkie himself and decided to adopt him."
Joshua added: "Of course the first thing you notice about Chunkie is his size.
"But after a few meets with him we soon realised he had an equally large personality to go with it. We've really fallen for him and can't wait to take him home."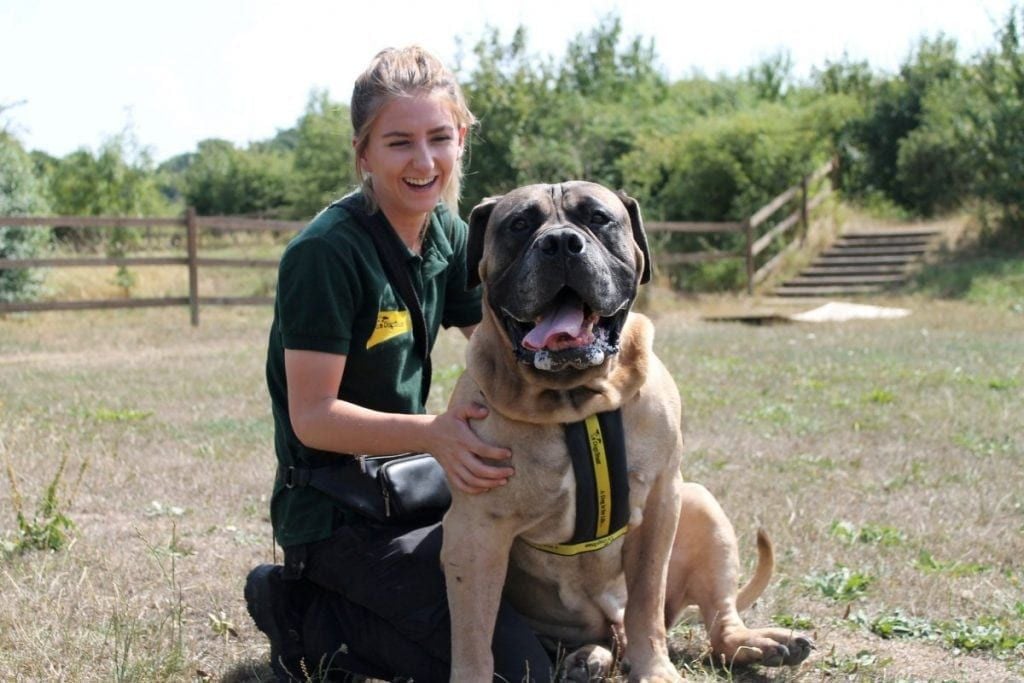 The Boerboel, which can weigh up to 90kg, was bred as a guard dog in South Africa, with farmers and companies like De Beers using them to protect their land and livestock from predators like lions and leopards.
The Boerboel UK Society describe the breed as as confident, intelligent, loyal and a good companion while being the only working mastiff in the world that is bred to guard and protect.
Driver's workmate is a massive dog – who leans out the window like a human