A jobless man who arrived in the UK with £300 in his pocket ten years ago revealed how he's now a millionaire — with two sports cars and THIRTY properties.
Paul Lajszczak, 38, left his native Poland following a split with his childhood sweetheart of six years.
Despite having three University degrees in politics, European studies and journalism, he could initially only get jobs in pubs, restaurants and delivering pizza.
But Paul wanted to be his own boss so after a few months he bought a carpet cleaning machine and started earning additional money from it.
He opened his own financial brokers which is now one of the biggest in Britain for the Polish community.
The father-of-one lives a life of luxury, brushes shoulders with celebrities such Homes Under The Hammer presenter Martin Roberts, owns an Audi A7 and holidays three times a year in Dubai.
He also owns over thirty properties and several businesses in the UK, Poland and Middle East including Financial Brokers Ltd, Place2B, House in UK, Property Portal Crowdfunding Place, Bio Diesel NW.
He is now one of the most successful businessmen in finance and property but insists he is keeping his feet on the ground.
He puts his success down to determination, a little bit of luck, and a smart way of thinking.
He said: "I'm not trying to be classy, the money comes and goes. It's better to cut the cost rather than increasing it.
"I've kept my feet on the ground and I'm living a normal life.
"I wish to discover life and business and always my dream was to have money and to be able to travel.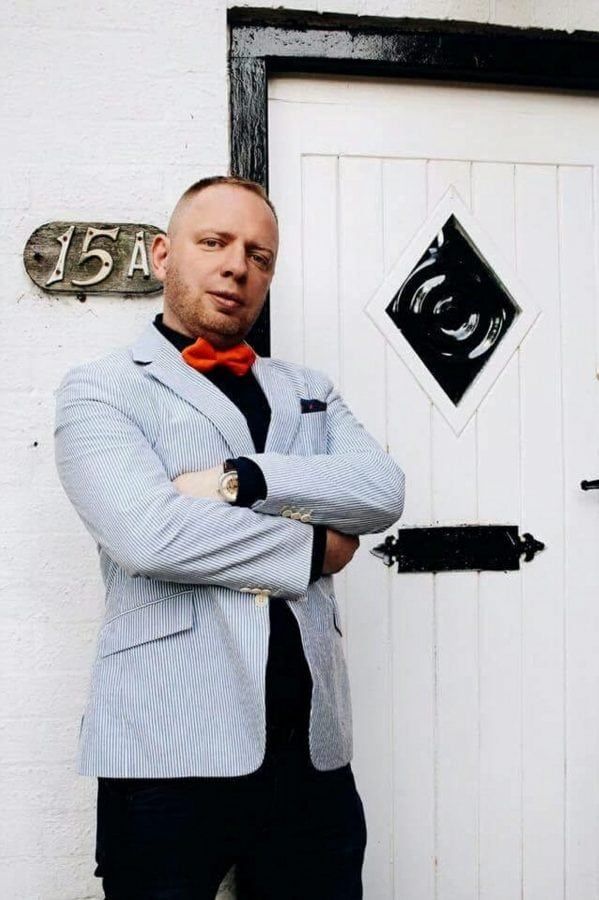 "I always stay on the same level with money spending because in business you never know what could be next."
Paul first arrived in the seaside resort Blackpool, Lancs., aged 23 in 2004 with just £300 in his pocket, no job and an extremely poor grasp of English.
He moved to Manchester and set up a new finance brokers company without any business partners.
The company grew as Paul was adding new financial services to the portfolio: insurance, mortgage, business loans and other.
Paul was able to buy a flat and despite nearly going bankrupt he was eventually given a full independent financial broker's licence.
The cash started rolling in when he started offering financial products to ex-pacts living in UK and opened up divisions in Dubai and Poland.
His company Financial Brokers is the one of the biggest brokers for the Polish community in Britain.
Paul, who also works in property and art, has now opened Manchester's first bitcoin ATM located in Islington Wharf Building.
Three members of the same family beat 48,000,000/1 odds to share the same birthday