New Brexit secretary Dominic Raab arrives at Downing Street. The pro-Brexit former housing minister appointed following David Davis's resignation.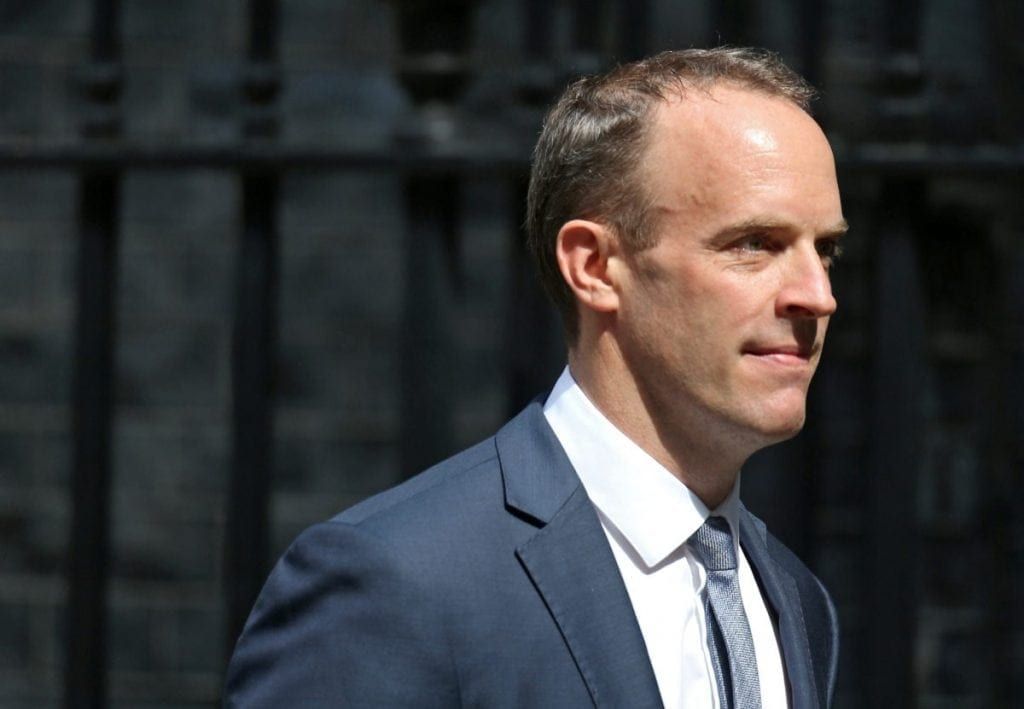 Mr Raab, who is currently housing minister, was a prominent Leave campaigner during the 2016 referendum.
Mr Davis quit late on Sunday night, saying Theresa May had "given away too much too easily".
Penny Mordaunt, the international development secretary tweeted: "Very welcome appointment of Dominic Raab to DExEU, Highly capable, across the issues, attention to detail, Leave supporter and pragmatist. Look forward to working with him to deliver Brexit."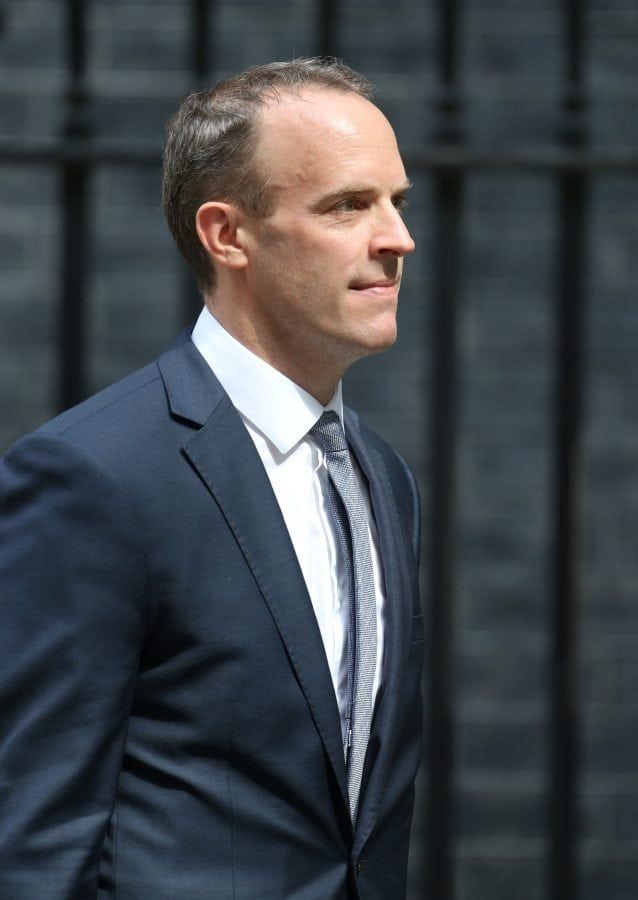 Some of his past gaffes could come back to haunt him, including once branding feminists "obnoxious bigots" in 2011.
Downing Street welcomed the appointment, saying: "The Queen has been pleased to approve the appointment of Dominic Raab MP as Secretary of State for Exiting the European Union".
The 44-year-old Esher & Walton MP enters Cabinet for the first time.
https://www.thelondoneconomic.com/news/theresa-mays-leadership-in-question-as-david-davis-resigns-as-brexit-secretary/09/07/
https://www.thelondoneconomic.com/news/politics/tory-backbencher-reveals-new-leader-is-on-its-way/09/07/