A mum is threatening to break the law as the only cure to her 300 daily seizures is medical cannabis.
Teagan Appleby suffers hundreds of seizures every day thanks to a rare genetic disorder which trials have shown is relieved by taking THC – the compound in cannabis that causes users to become 'high.'
The nine-year-old was diagnosed with a rare chromosome disorder and severe Lennox Gastaut Syndrome epilepsy when she was four-years-old and has suffered constant fits ever since.
TeagTeagan Appleby an spent the run up to Christmas in and out of intensive care but her daytime seizures completely disappeared when she returned home after taking CBD oil – a cannabis derivative which does not contain THC.
But the positive effects were short lived and by February the seizures returned.
Now the family from Canterbury, Kent is campaigning to overturn guidelines preventing doctors prescribing another chemical compound found in cannabis – THC which is legally produced in the UK.
CBD and THC are chemical compounds that occur naturally in cannabis but the latter has a psychoactive effect which is what causes a 'high' when the drug is used recreationally.
Research suggests that THC could reduce pain caused by several conditions because of its affect on neurotransmitters in the body.
But there are some concerns over the potential impact it could have on the development of a child's brain.
Mum, Emma, 35, said: "Teagan was prescribed medical cannabis called Epidiolex last November.
"It is CBD and is now legal to produce and prescribe in the UK.
"She was admitted to hospital in early October because of her constant seizures and she fell into a coma twice.
"She was in intensive care when CBD was legalised and I demanded she be one of the first children to try it."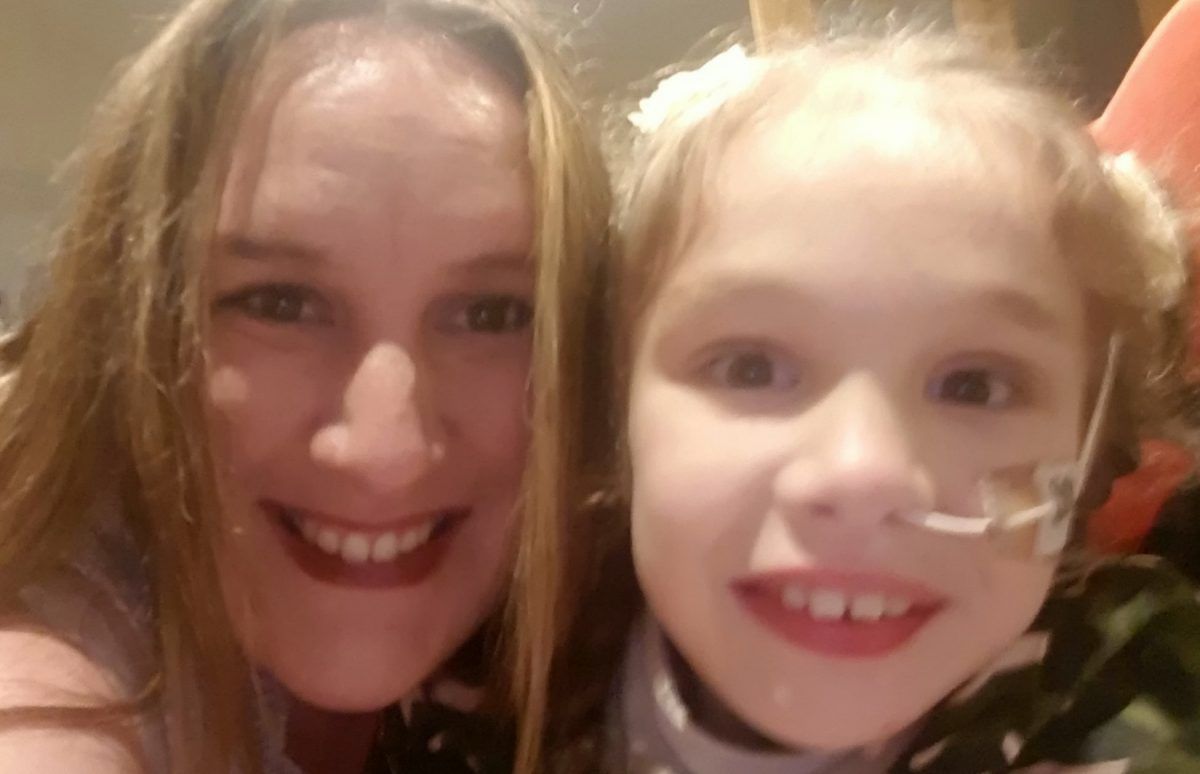 The medication stopped Teagan's daytime seizures – but the fix was only temporary.
Emma said: "It took a while for it to take effect but the first day she was home she had no daytime seizures – before she was having up to 300.
"It was going well until February when things seemed to go backwards.
"It plateaued, which I've heard can happen."
Teagan's seizures became more aggressive and Emma was forced to inject 'rescue medication' into her daughter's mouth 15 times in just four weeks.
She said: "They are constant and because we have had to use rescue medication so much, she is becoming tolerant to it so it isn't having as much affect.
"That is really concerning me.
"Rescue medication is used when a child suffers such a severe seizure they could die.
"It is a sedative and I have to inject it into her gums using a syringe.
"Even though Teagan has been having seizures since she was four, I still cry when she has them, it never gets easier.
"Her seizures have become more aggressive and her face can contort, it's devastating to watch.
"It makes you feel useless, I'd do anything to make her better.
"I go to bed and genuinely don't know if I will wake up to Teagan breathing or not."
Now the desperate mum is campaigning to revoke guidelines issued by the British Paediatric Neurology Association (BPNA) which restricts access to THC – despite it being legally produced in the UK.
Emma is now awaiting a doctors appointment for Teagan in Holland to get the medication and possibly bring it back to the UK.
She admits it is a costly, and would be illegal.
Emma said: "We'll be breaking the law bringing it back here and I might get arrested but as a parent you do whatever you can for your child.
"I would die for her."
She added: "Despite THC being legal and produced here – the BPNA has issued guidelines to the NHS so doctors can't prescribe it.
"It is CBD but it is mixed with a tiny amount of THC, it is as low as 0.2 per cent but it could be the magic potion to stop Teagan's seizures.
"They aren't even trialling it but there is proof in Canada and America that it helps.
"There are negative connotations which need to be addressed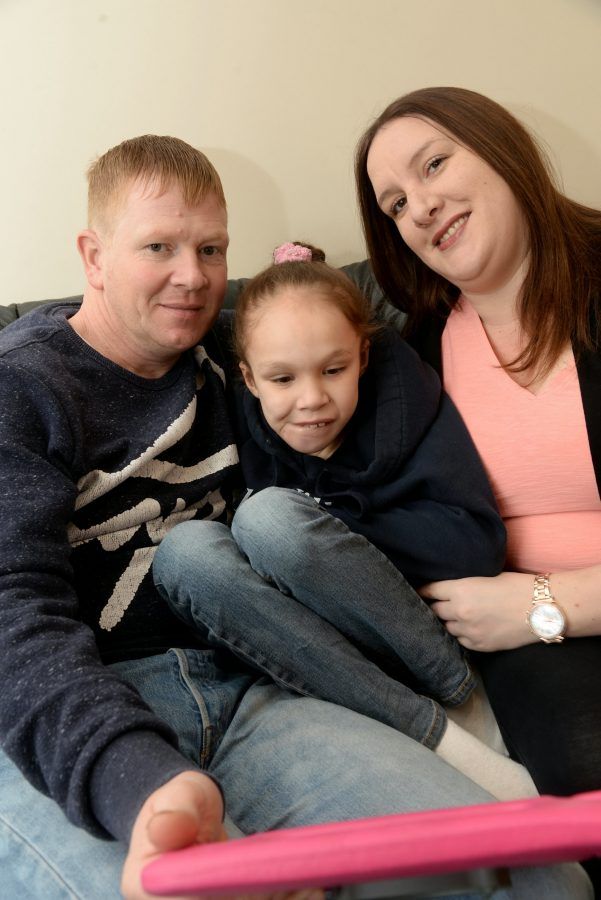 "I think it is all about education, when people hear THC they immediately think of psychosis but it has amazing benefits when prescribed for medical reasons.
"It is legal, it is outrageous that it could help but it is being denied to patients."
Emma plans to travel to Holland to inquire about overseas THC treatment.
She said: "I have been in touch with a doctor there and we are arranging an appointment for me and Teagan to go over there.
"Parents are being forced to go abroad for this medication.
"I know it's a risk but I will do everything I can for my daughter."
Emma will join 15 other families from across the UK at Westminster tomorrow (Tues) where the group will hand over a petition demanding access to THC.
The petition has been signed by 580,000 people.
A BPNA spokesperson said despite some evidence suggesting THC helps children with epilepsy, there is no "robust data" to back this.
He said: "The BPNA guidance provide information and advice to clinicians based on the published scientific literature.
"It is the individual clinician's responsibility to do what they believe to be in the best interests of their patient.
"There is currently no robust data to support the suggestion that THC provides any additional benefit when used in combination with cannabidiol.
"There is no good quality data establishing the safety profile of THC containing products when they are given long-term to a child or young person.
"We are aware that there are individual case reports of positive results of cannabidiol with THC in children with epilepsy."
He added the guidance will remain until reviewed guidelines will be published next October.
https://www.thelondoneconomic.com/opinion/should-all-drugs-be-legalised-now/22/01/