Mary Berry wowed crowds by joining Rick Astley on stage during his headline performance at Camp Bestival yesterday (Fri).
The Bake Off queen, 83, received "the biggest cheer of the night" when she walked out to play drums with the Never Gonna Give You Up singer, 52.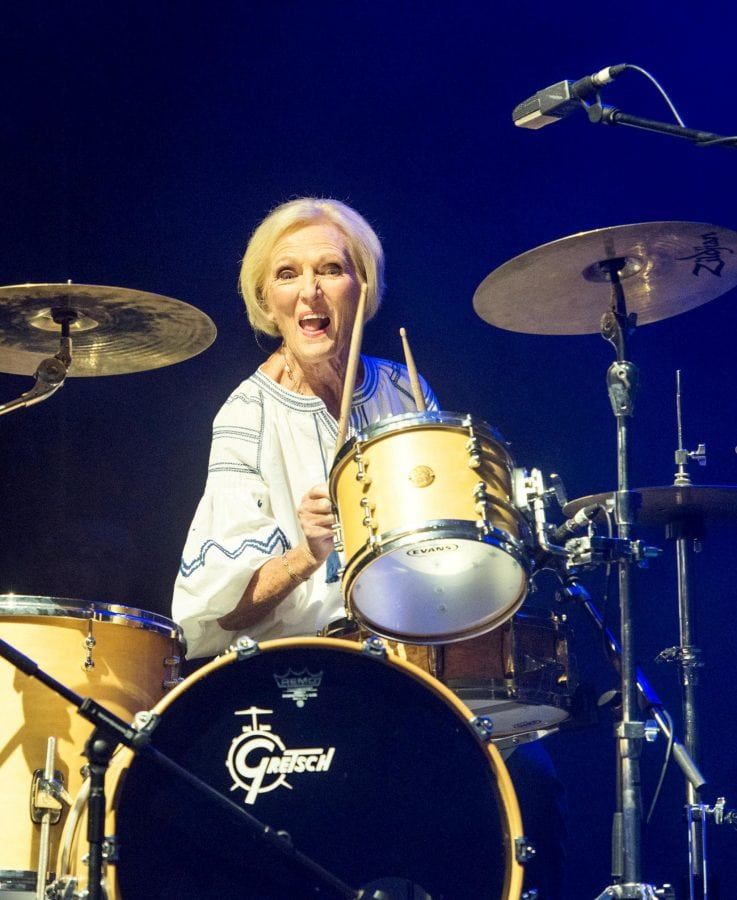 The duo stopped for a quick chat before Mary showed off her talents behind the drum kit at the festival in Lulworth Castle, Dorset.
Photographer Adam Hobbs said: "Mary came out at 10pm to the amazement of the crowd.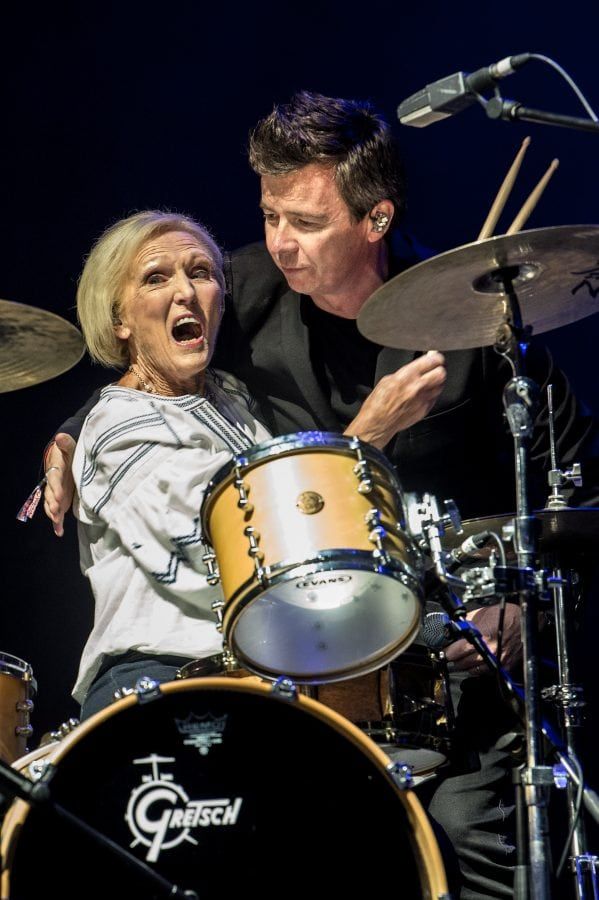 "She played a bit of drums as Rick sang one of his new numbers.
"Mary couldn't do a great deal but she banged them about a bit.
"She got the biggest cheer of the night."