Two rookie PCSOs are being hailed as heroes today after running into a burning house to save a toddler and his mother.
PCSOs Louis Saravanamuttu and Louie Parker-Hall, of West Midlands Police, were on patrol when they came across the blaze at around 8pm on July 26.
The distressed mum came to the door of the property at Boswell Drive, Coventry, Warks., shouting that her two-year-old son was inside, before running back in herself.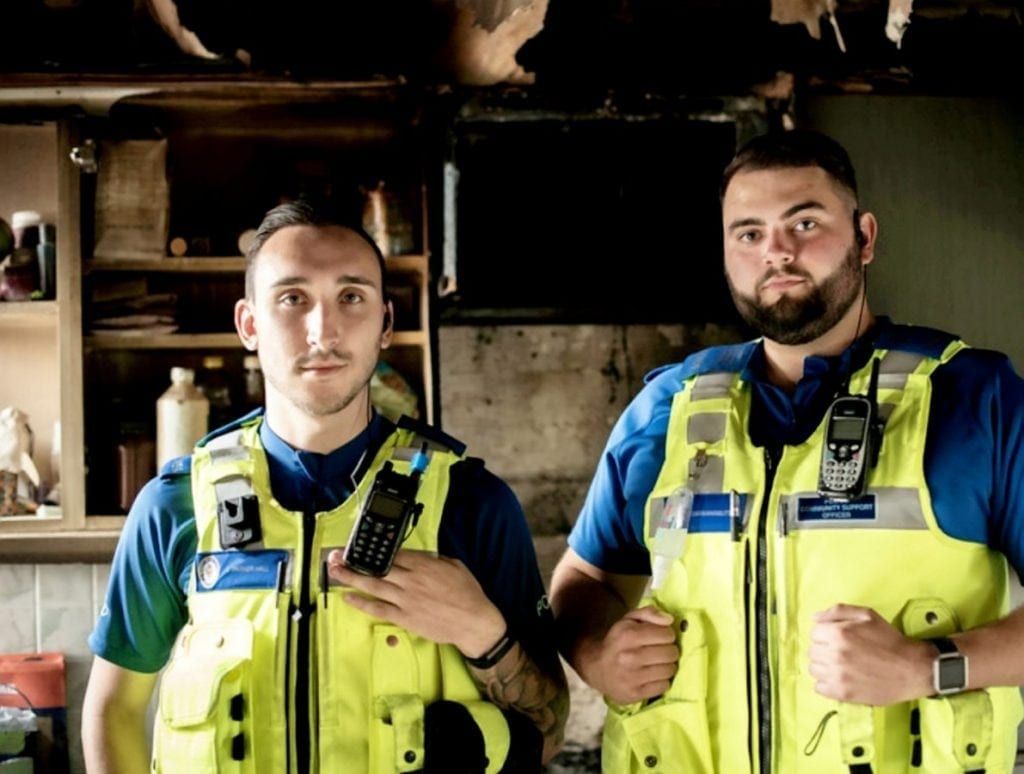 With no thought for their own safety, the PCSOs ran into the burning property and took the mother and child to safety.
PCSO Saravanamuttu, 23, who only joined the force in November after previously working as a forklift truck driver, said he initially thought the smoke was coming from a barbecue.
He said: "We then saw that the smoke was coming from inside the house and a lady came out of the house in complete shock.
"I asked who was in the house and she said her baby was in the bath upstairs. I ran upstairs and she came up with me and grabbed the baby out of the bath.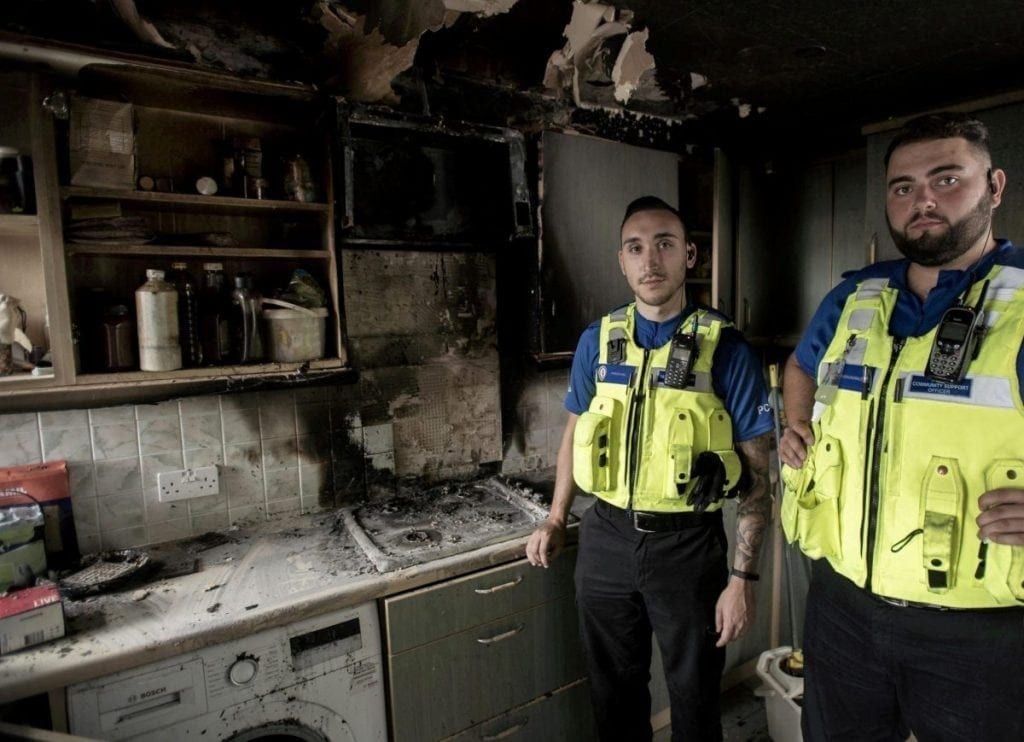 "I said: 'Come on, we've got to get out', but she was almost in a trance.
"We went downstairs but we couldn't get back through the kitchen because it was engulfed in flames.
"We went out the back and I dragged a garden bench up to the fence and passed the boy over the fence to the next door neighbour."
The neighbour got a ladder to help the boy's mother over, but PCSO Saravanamuttu bravely ran into the house a second time to check that there was no one else inside, closing doors as he went to stop the blaze spreading.
"All of the cooker and the counter was on fire. It was like a video showing how quickly fire can spread. Smoke covered the whole room. I was sweating buckets when I came out," he said.
"I'm just buzzing that we were driving past at the exact time she came out. It makes the job worthwhile."
PCSO Parker-Hall, 22, a former security worker who only joined the force in January, said: "It was red hot in there. The flames were over the whole ceiling. I was just thinking that I wanted to make sure everyone was out of the house."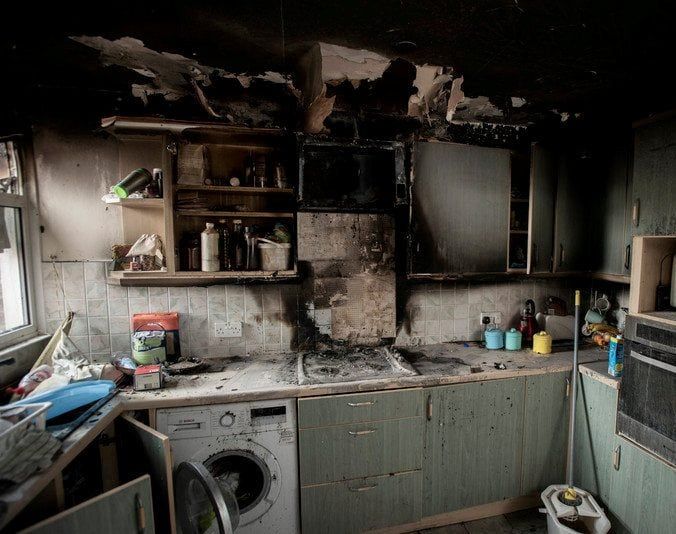 Chief Inspector Hasson Shigdar, of Coventry Police, said: "It's pretty clear that they've saved two lives last night.
"It doesn't bear thinking about what might have happened had they not been passing at the time.
"Their selfless bravery embodies exactly what policing is about – going out of your way to help others, sometimes at considerable risk to yourself."
Paramedics checked over the mother and child on the scene, thankfully they had not received any injuries.