By Jay Williams 
"It's a press trip," I pointed out when asked to sign for our room.  "I know," replied the receptionist.  "It's just in case, you know, you throw your telly out of the window or something.  You are in Brighton, after all …"
I felt a flush of pride that she thought my hell-raising days were not behind me.  Or perhaps she had spotted that I was indeed a fifty-something, osteo-arthritic teetotaller and she was just being kind.
Two hours door-to-door – from an Uber in Queen's Park to the super-cool Artist Residence in Brighton's Regency Square.  A fantastic little patch of Shoreditch-by-the sea, with a post-modern, reclamation yard chic bedroom, complete with mini Smeg fridge and Roberts digital radio.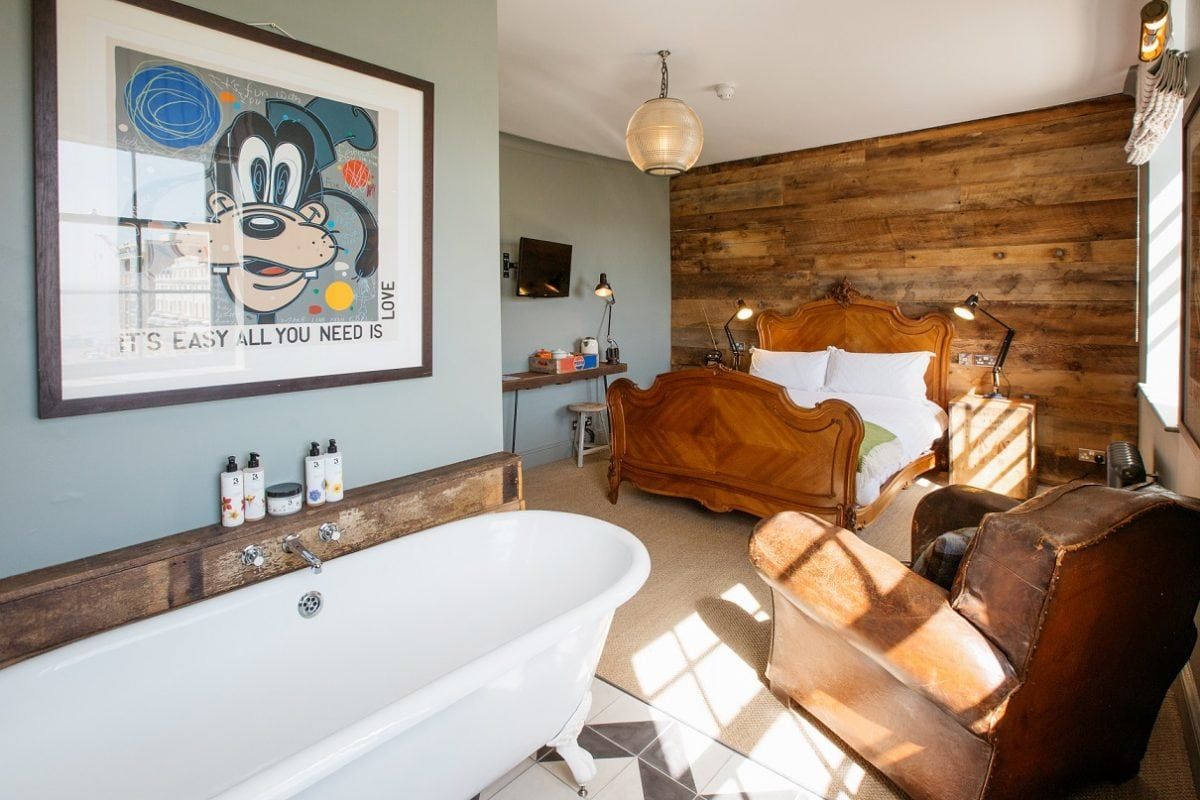 There's a new cocktail bar (try Livin' On a Pear – which comprises Xante, Blackwells Rum, apple, pear, lime and Santa Teresa Rum – that's two of your five a day right there), free wi-fi and a ping-pong room.
Ater an afternoon loafing through the labyrinthine Lanes – in and out of wonderful second-hand vinyl emporiums and guitar shops and especially the Tardis-like Snooper's Paradise (7,000 sq ft over two floors) we were ready for refuelling, and Indian Summer well and truly hit the spot.
We were greeted by the affable and energetic maître d' Tim, who reminded me of a well-fed Lee Evans, and seated at the front of this thriving Brighton venue; the newest member of staff has been working there for eight months but most have been there for years – always a good sign.  The waiting staff were delightful.
The OA (Other 'Arf), who has notoriously high standards, went for Sesame Scallops for starters, which prompted the all-powerful double nod of approval.  It came in a marinade of sesame and fennel seeds and a creamy tomato pepper sauce but despite our agreement (her idea) that we share our dinner, I received only half a scallop.  It was dreamy, though.  I had the Masala Dosa, a delicious golden rice and lentil pancake filled with savoury vegetables and served with a sambhar and coconut chutney, which was almost a meal in itself.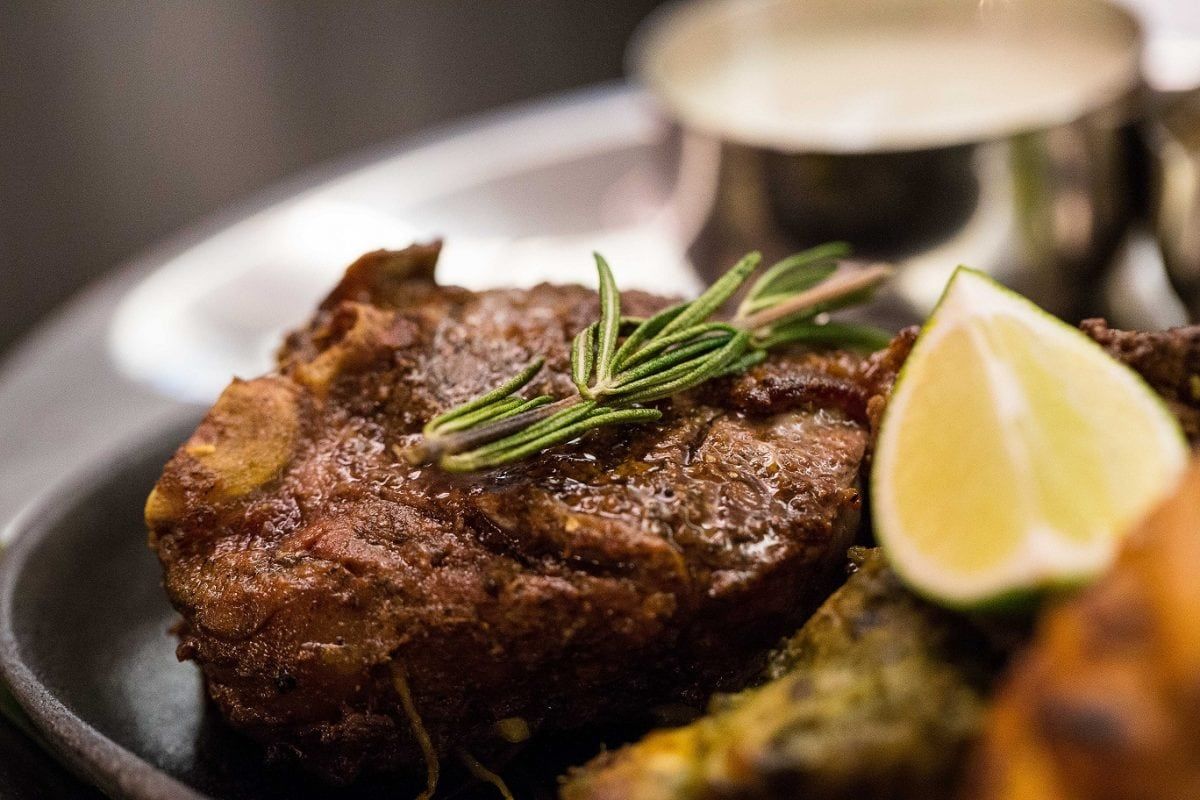 For mains, I wolfed down a piquant Malvani Mutton, a dish from the Konkan region of Marahastra & Goa.  I'll admit it, I chose it because it was described as a "classic Marathi warrior dish".  Cooked with black and green cardamom, coriander, cumin and black pepper and served with coconut rice, raita and salad, it was, fittingly, not for the faint-hearted.  The OA continued on her seafood tip, with the Goan Prawn Masaledar which prompted the involuntary uttering of the word "succulent" not once but twice, and the observation that the prawns were "proper" (big) and "plentiful".
Before braving the blustery promenade back to base, we indulged in a couple of beautifully presented 'flowering teas' which lived up to their name – individually hand-tied tea balls containing dried aromatic flowers which bloom dramatically in boiling water.
After a warm, comfortable night (save one minor gripe – the double bed appeared to be two singles bolted together, either that or it had a demarcation line in the middle to separate arguing couples) we scooted down to the relaxed dining room for breakfast.  I had the mini Full English, which was pretty full, while the OA plumped for scrambled egg and smoked salmon, all of which went down the hatch very smoothly.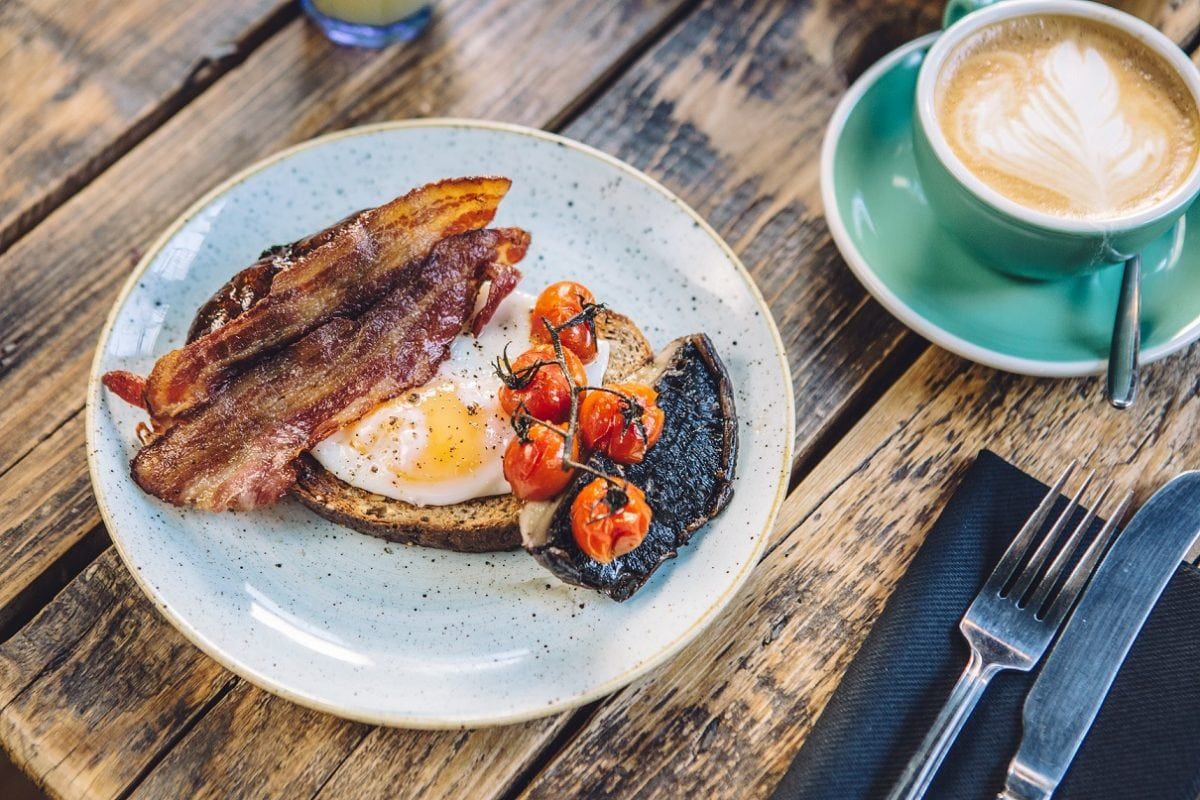 To fill in the time before the next nosebag we once again happily surrendered to the magnetic lure of The Lanes.    We didn't realise how far we'd wandered until we sat down at the Salt Room and checked the 'activity app' on our phones – over 11 miles in the last 24 hours.  That made us feel slightly better about the amount of food we'd been shovelling away on our trip.
Which was just as well, because Sunday lunch at the Salt Room with its fantastic new menu, to mark the restaurant's second anniversary, was epic.
We doubled up on our starters and shared a dozen oysters, a mouth-watering mix of Jersey (creamy) and Carlingford (briny), helped on their way by shallot vinegar.   Thanks to some hypnotic pitching by our waiter Alfonso, the OA went for the gurnard, which came in a Romesco sauce accompanied by green olives and octopus, while I chose the Whole Cock Crab and the cock of the walk it was too – an absolute monster, full of delicious meat, fresh and sweet.
By now the Salt Room was packed, with couples and families and a few dedicated food Instagrammers who had pre-booked the remarkable afternoon tea (pre-booking is a necessity for the afternoon tea, if you're thinking of coming, and you should).  There are two options: Savoury (choose four of the following) Crab Scotch Egg, Rockefeller Oyster, Truffled Grilled Cheese, Salmon & Squid Ink Bun and Aged Beef Tartare & Egg Yok Jam Sandwich, or Sweet (which we cheekily sampled as our joint pudding:  Candy Floss, Plain Scones, House made Clotted Cream & Strawberry Elderflower Jam, Chocolate Pebbles, Pistachio & Raspberry Battenberg and Orange & Yuzu Posset.  All exquisitely presented and looking almost too good to eat.
So, Brighton was a blast.  A much-needed break from the Smoke, easy to get to and navigate around on foot (but Brighton virgins beware, it is not a car-friendly place – parking can be a real problem) comfortable, stylish but laid-back accommodation and real quality eats.  We'll be back in the summer!