By Joey Tyson 
The last 1955 Cadillac in Cuba attracts admiring glances from other drivers as we pull out onto the Malecon, Havana's famous seawall.
As we pass by the decaying facades of the sea front, we join a fleet of other classic cars: Chevrolets, Oldsmobiles and Chevys dance past us, some filled with tourists, others packed full of Cubans hitching a ride to work. Their immaculate body work lovingly preserved, decades after production.
It feels slightly odd to see these cars, some 60 years old, in such regular use. But this is Havana; these automotive relics have become synonymous with the island. They are as much a part of everyday life as the blaring Caribbean heat.
It's this kind of icon that many believe will soon vanish as the relationship with America improves, if indeed it does, given the current administration.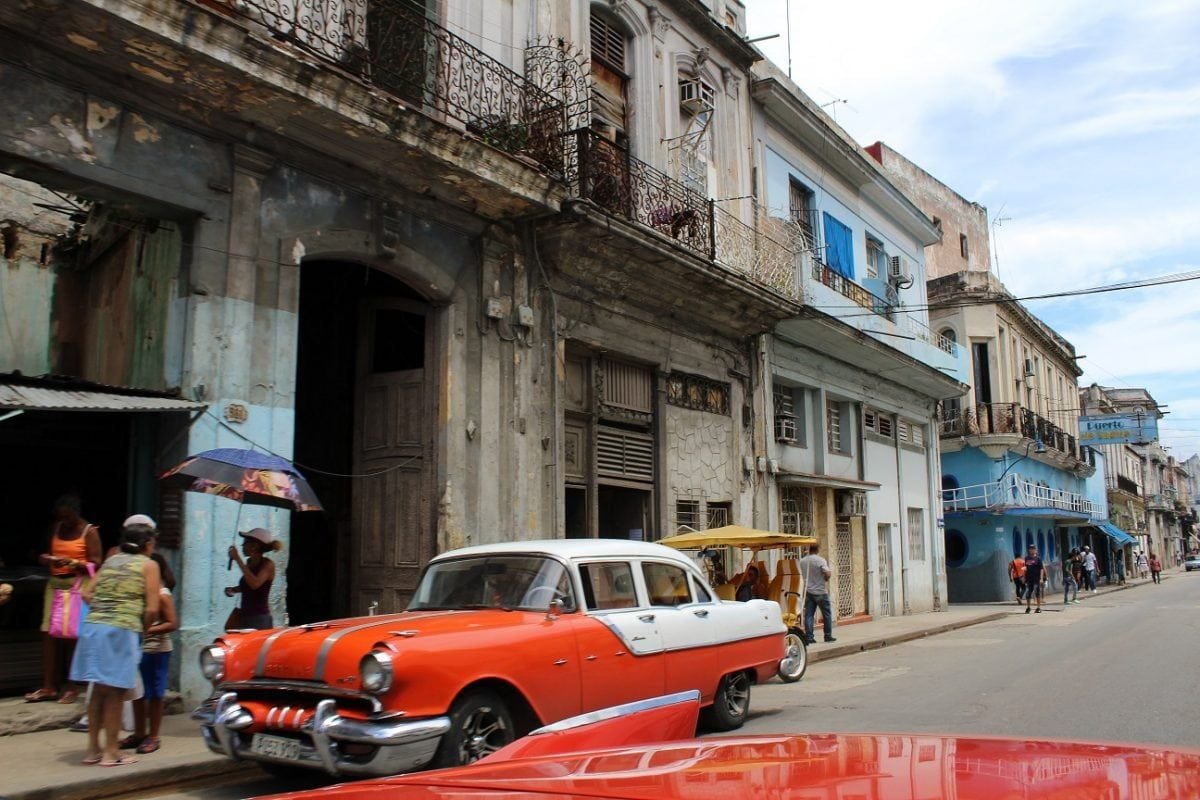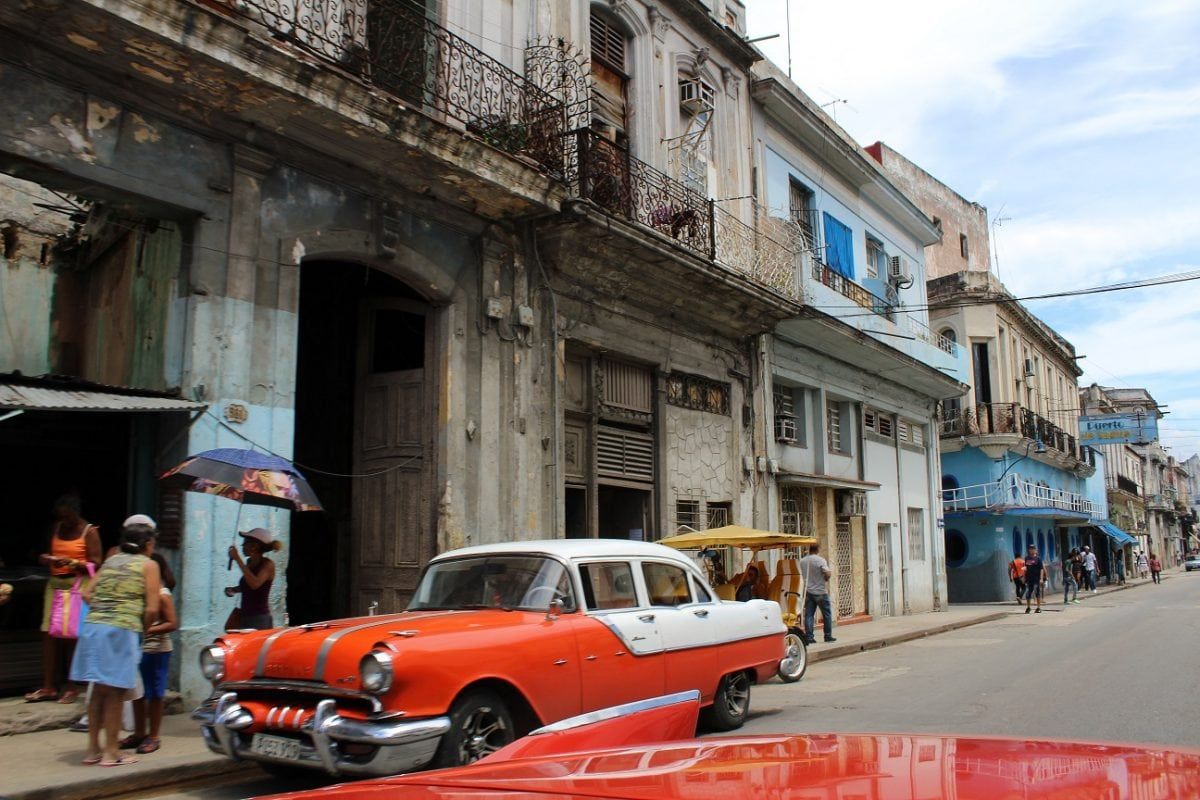 For the last year at least, the media frenzy surrounding Cuba has moved from fever pitch to ludicrous. In the lead up to my trip, "go now, before it's ruined" became a familiar mantra as people who'd never even been swore to me the island was already changing for the worse.
I had no idea what to expect, this being my first time in Cuba, but Eduardo, our guide, didn't seem too excited. "For me, there has been little change so far. Maybe more Spanish and Italians over the last few years, but hardly any Americans."
"It still isn't very easy for Americans to get here. They can come for education, or for family, but still not tourism. Soon, this might change. But for now there are still very few that come to Cuba," he explains.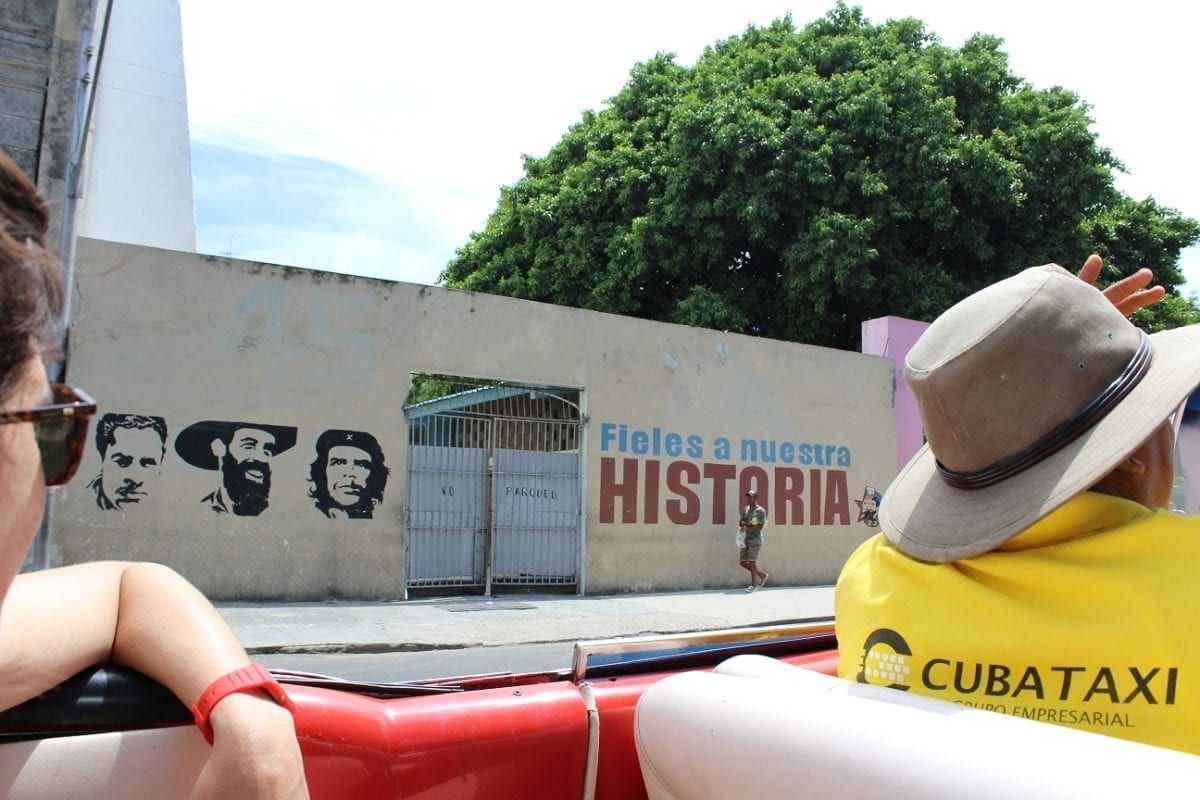 Fittingly, our first stop is La Cabana de Che Guevara, where the original anti-American first lived when he came to Cuba. We're not here for Che, however. We're here for the view.
Oscar, our driver, swings the long car up towards a clearing where more cars of bright green, candy pink and bubble-gum blue idle in the shade. We come to a halt, high above Havana, its mish-mash skyline of colonial and art-deco architecture sprawling off into the scorching midday haze.
"This is the best view of the city," Eduardo proclaims proudly.
Down below us, Havana's harbour and its antiquated cruise ship terminal stand empty, where just a few weeks prior, the first cruise carrying American passengers had moored, ending a 50-year freeze between the two nations.
I had read plenty of stories about Havana's inability to cope with the new mass tourism, its dated infrastructure buckling beneath the pressure; one article claiming an island-wide beer shortage was currently gripping the island.
Eduardo, a 40-year veteran of Cuba's tourism industry, scoffs at this; "when the cruise ships come, the tourists stay in Havana for a few hours, usually sticking to the Old Town. These are busy times, but nothing we can't handle."
Driving down towards the old city, Eduardo explains that a major renovation project is under way. Havana's crumbling buildings are getting a facelift, one culturally significant façade at a time.
Habana Vieja is where the majority of the city's most popular attractions are found: the Plaza de Armas, Catedral San Cristobal, and Hemingway's haunts, La Bodeguita del Medio and La Floridita, to name but a few. Its narrow streets are crammed with bars and restaurants which exude Latin rhythms late into the night.
While we crawl through the centre of the city's noisy traffic, the grand dome of Havana's El Capitolo building begins to peer out over the surrounding buildings.
"Recognise it?" Eduardo asks, a wry smile spreading across his face. "It's exactly like the one in Washington, but better." How he judges this, I do not know. I soon gather that everything Cuban seems to be better, in Eduardo's opinion.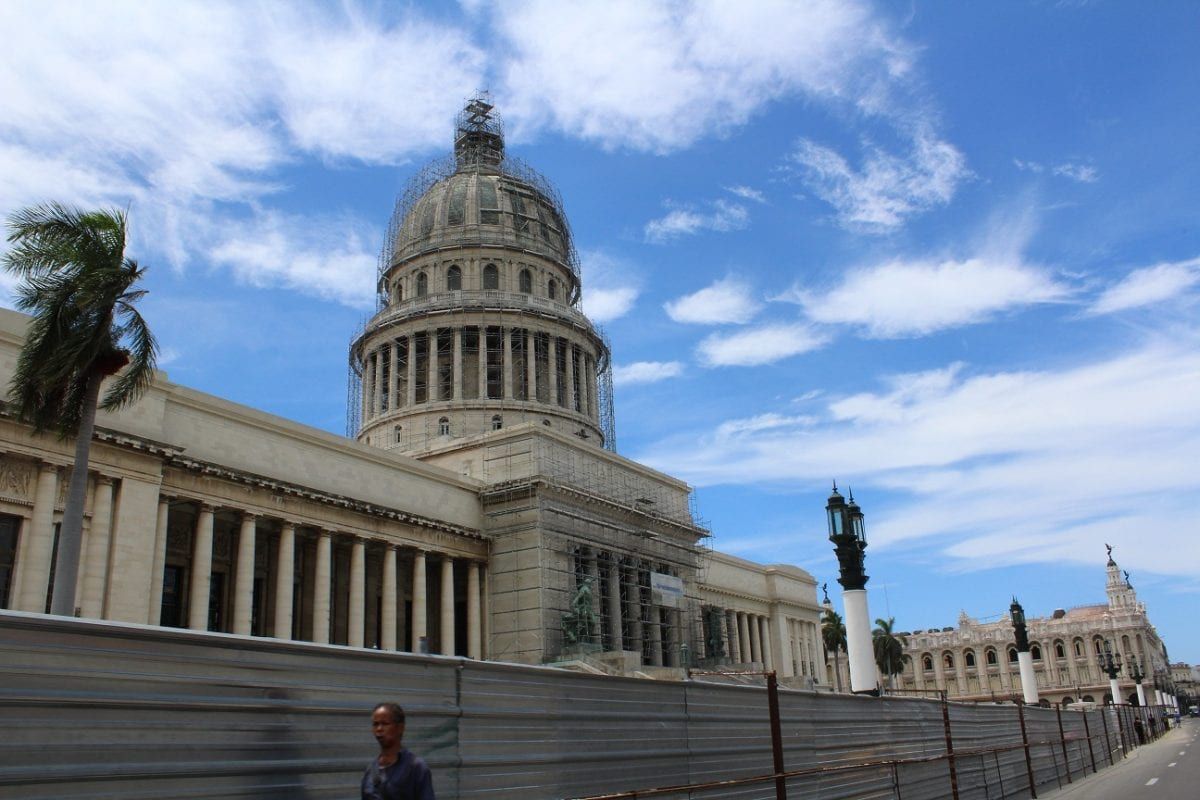 Oscar pulls right and we slice through the city's buzzing heart. Tourists clad with cameras and sun hats make way to every day Habaneros. Crumbling walls daubed with pro-government graffiti increase; long-dead heroes of the revolution, Cienfuegos and Guevara, watch us pass.
Here Havana's famous dereliction comes into full focus: cream, peeling stucco crumbling from plaster walls, huge chunks of rubble filling the streets. Eduardo taps the Cadillac then points to a roofless building: "Convertible car, convertible house!"
Havana's faded grandeur definitely adds to the romance of Cuba, but it's also a reminder that change is a double-edged sword on the island. Going hungry, sick or homeless are, on the surface, impossible in Cuba due to its socialist ethos.
However, real poverty is very apparent: almost all the people I spoke to – doctors, taxi drivers and journalists – had numerous jobs because the meagre state wage simply wasn't enough to live on. If trade relaxes with the outside world, it could mean Cuba's famous icons fade into history, as they have elsewhere; it might also inject some much needed impetus into a stale economy.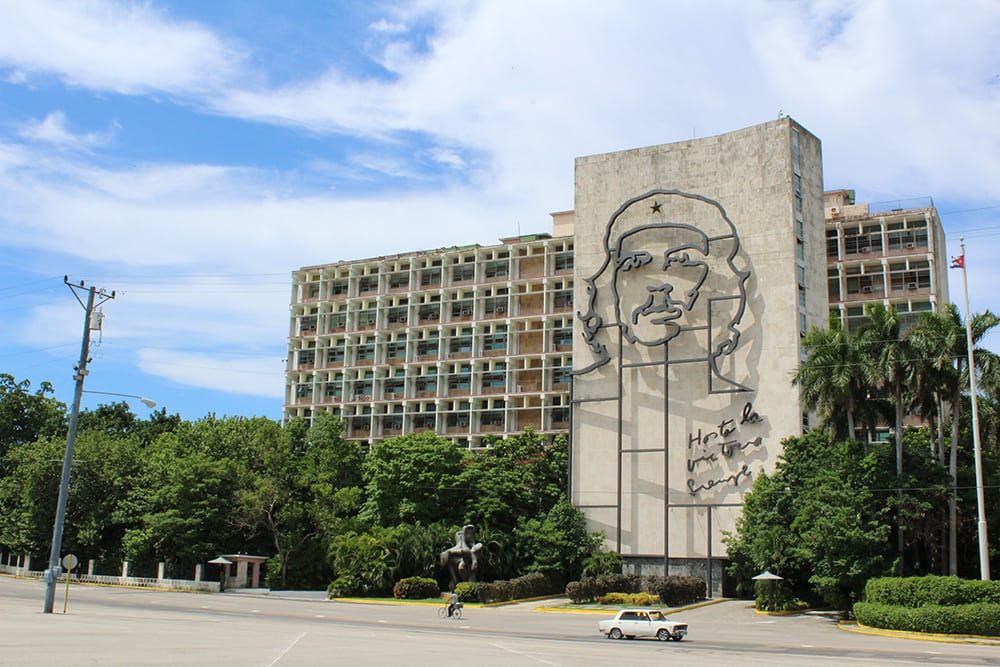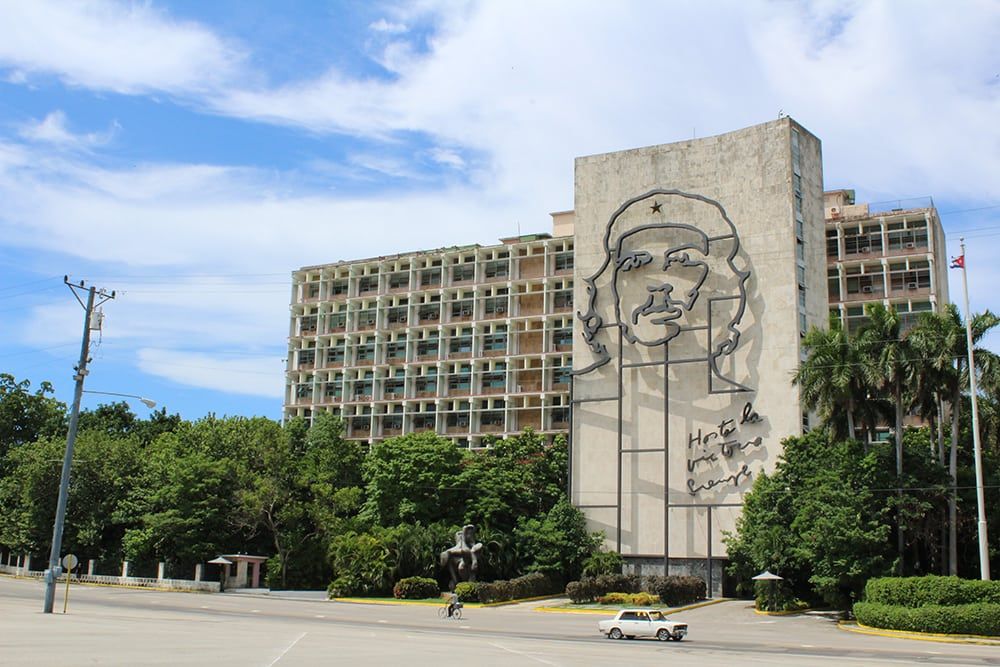 Soon, we enter the spacey blocks of Vedado, one of the city's more modern districts, and home to the massive Colon Cristobal Necropolis cemetery and the Plaza de la Revolución.
The vast parade ground, sparse but for Jose Marti's colossal monument is one of Havana's historically significant sites. Fidel Castro delivered many of his renowned speeches here, speaking for hours from the heart. Surrounding the vacant park, huge stencils of Che Guevara and Camilo Cienfuegos loom large over the square; a constant reminder of a long-passed revolution.
We stop for pictures and Eduardo tells us how he's stood here countless times to hear Castro speak, something he shares with many Cubans of his generation.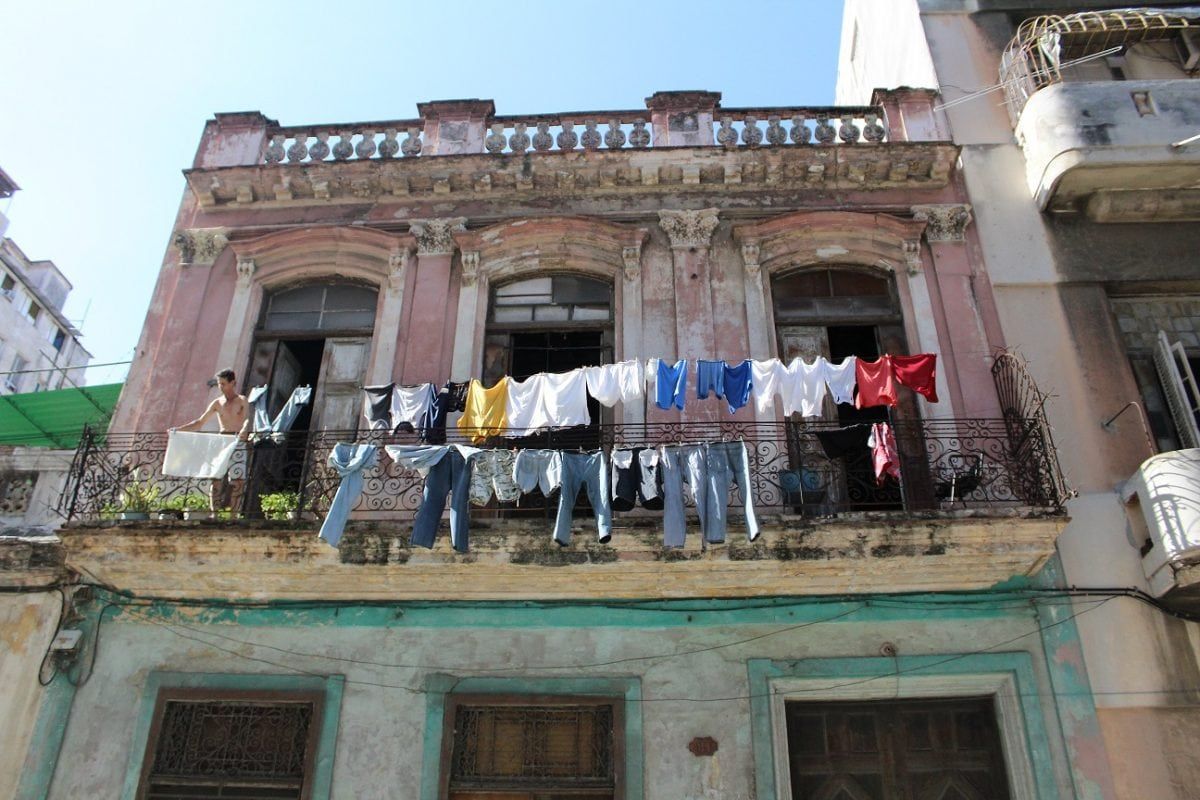 Cruising back along the Malecon, the giant silhouette of Cuba's mega hospital comes into view; my casa is close and the ride is coming to an end. I make my final question a blunt one: What does he think of the situation with America?
"We need change for tourism in and the economy, but it has to be Cuba's way. We don't want their type of Capitalism. We don't want Starbucks," he tells me, his calm voice rising slightly.
However, with a new president in place, known for his unpredictable nature and volatility, it's anyone's guess what will happen. On Trump, Eduardo frankly states: "he is crazy, no one knows what he will do."