UK travellers are being forced to pay private companies hundreds of pounds for compulsory Covid tests, even if they are fully vaccinated, and they also still have to quarantine for 10 days.
But what is worse, some people have reported that their tests never arrived, and their refunds were refused.
And some have been "punished" to quarantine for 14 days, just because their days two and eight tests never arrived.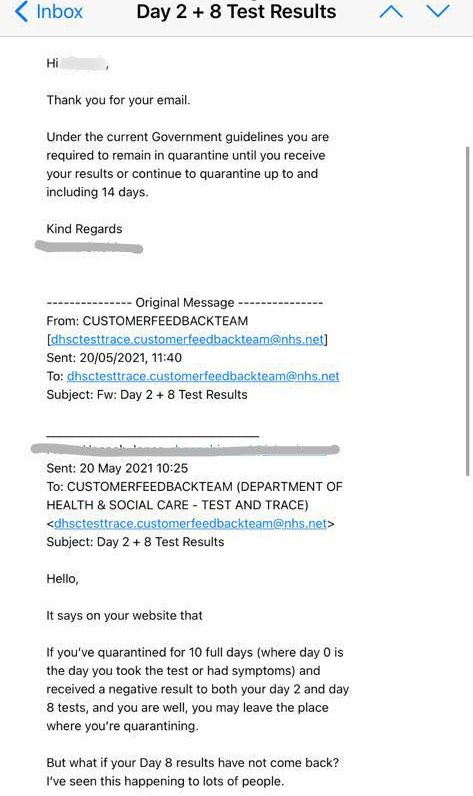 The London Economic spoke to three essential travellers who bring to light the government's failure to protect consumers.
NHS worker tells of 'disgust' of government forcing private providers onto travellers
Sheeva Weil, an NHS trainee clinical psychologist from London, had to fly to France after her father, who lives there, found out he needed a surgery. She ended up paying £600 on Covid tests required by the UK government.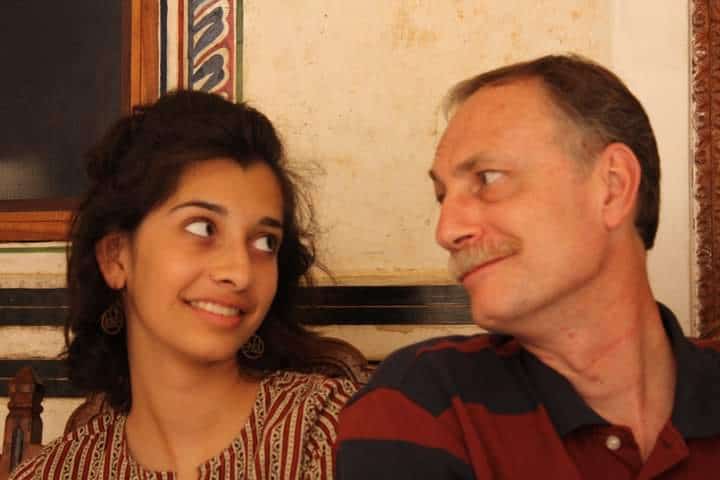 She said she had to help with his recovery, but the government seems to think that "everyone is travelling for fun".
She had to go through a list of government-approved private providers to organise several Covid tests – the compulsory days two and eight ones, and also the optional day five one, in order to not have to quarantine for ten days.
Sheeva said: "I tried to book them and they said they ran out of tests. I spent three hours in France sorting this out. I needed to get back to work.
"You should look at reviews for all these companies because mine seemed professional and it was £95 per test, they didn't arrive and they didn't even pick up when I rang.
"I Googled them and they were full of bad reviews saying that people missed their flights because of tests not arriving. I had to buy another test for another £150, and go and pick it up."
She slammed the lack of price caps and standardisation, and the fact that she was refused a refund despite not receiving her first test on time.
Sheeva, who can get tested by the NHS if she has symptoms, said she would have happily paid for NHS tests.
She said NHS issues results very quickly, and she would have been happy knowing the money would go to the NHS.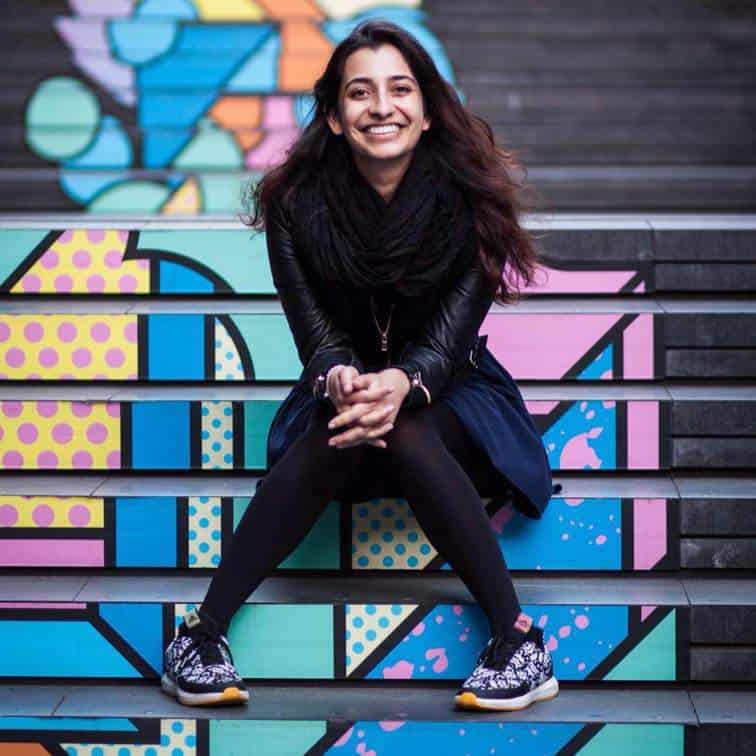 She added: "I find it disgusting that I am paying for a private company to get rich. For some reason it's been decided only private tests would matter.
"There is a premium on leaving the country and you can only leave if you can afford it. It's really upsetting to expect people to pay at least £100 per test, when I know that they don't cost as much."
She said that, by comparison, in France it was "super easy". "They don't charge you for Covid tests there. I walked into the pharmacy and the result was back on the same day."
She added: "In the UK it seems to be extortionate, even among countries where you have to pay for them."
Daughter faces choice of wasting a fortune or abandoning her frail mum
Jane Rackham, who lives in Brussels, needs to help her 92-year-old mother, Polly.
She used to go to Polly's house in Suffolk every month to help her with appointments and house chores.
She said: "Before, it was costing me £100 a month and now it's over £500.
"Based on the British government's track record, I think it's a high chance that it's for their mates. They didn't even negotiate a good price, there's limited suppliers who set the price."
She added: "I have to have PCR tests on days two and eight, plus quarantine 10 days and I am fully vaccinated, so I don't understand the point of these unnecessary tests.
"The price of all this is prohibitive, it's £100 for the cheapest test – but you need a package, and some of the tests are £300 each.
"You also need to test before you travel which is another £50."
She said Belgium supplies them for free and it's just the UK that is the 'thief' of Europe.
She added people cannot travel without a Covid test booked in advance from a government-approved private supplier, because travellers are required to provide confirmation codes to finalise their flight bookings.
Jane wanted to know when people will be able to travel without these rules, but was left without answers after a press conference with Boris Johnson and Matt Hancock.
She said: "If you are rich and have the time, you can travel anywhere in the world at the moment, except for the red list countries. But for someone like me, I don't have a lot of money, my mother is very old, and I can't see her. I am not travelling for fun! My mother can't look after herself and she's at risk."
"I have heard of one person who was told by their boss after they came back from an amber country to come back to work, otherwise they would lose their job.
"I have also heard from quite a lot of people that they don't even get their results back, for their days two and eight tests."
Student was 'harassed' by government-approved providers and police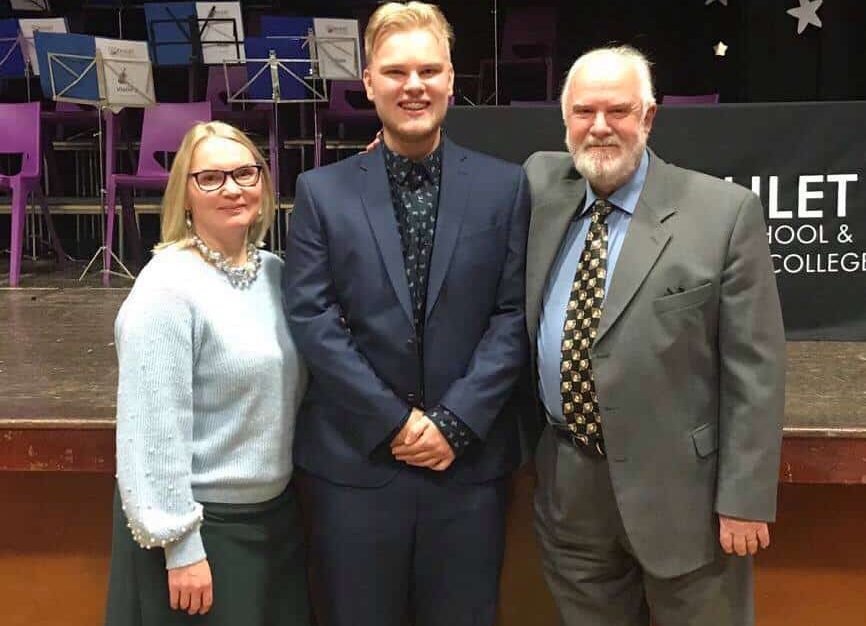 Olga Glass said her son, Alexei, was a student in Portugal between January-March.
When it was time for him to come home, Portugal had been moved in the amber list, so Alexei had a PCR test and paid £175 for further UK tests, days in advance of his flight.
He arrived in the UK on 28 March, but today, 19 May, there is still no sight of the tests.
Olga said: "While in quarantine, my son has been harassed by a private government-approved provider because the tests he paid for never arrived, police was sent to our home and NHS 119 refused to provide free testing.
"The government is letting private companies profit on the pandemic. These companies are not regulated by the government, they are not cutting the prices.
"We are now in jeopardy of the Indian variant. As consumers we are not protected, and this is not right."
The family saw on social media that what happened to them, happened to "lots of people".
But she said nobody bothered to respond to their problem: Boris Johnson, Priti Patel, Matt Hancock and Grant Shapps had all been contacted.
The Department for Health and Social Care had also been contacted, and interestingly it answered an email from Alexei's provider, disputing his refund despite the fact that under law, his services were not delivered.
DHSC advised the provider not to refund the student, arguing it is unknown where the fault lies. The family said the provider argued they provided a unique number for the passenger locator form, so the service was completed "in full"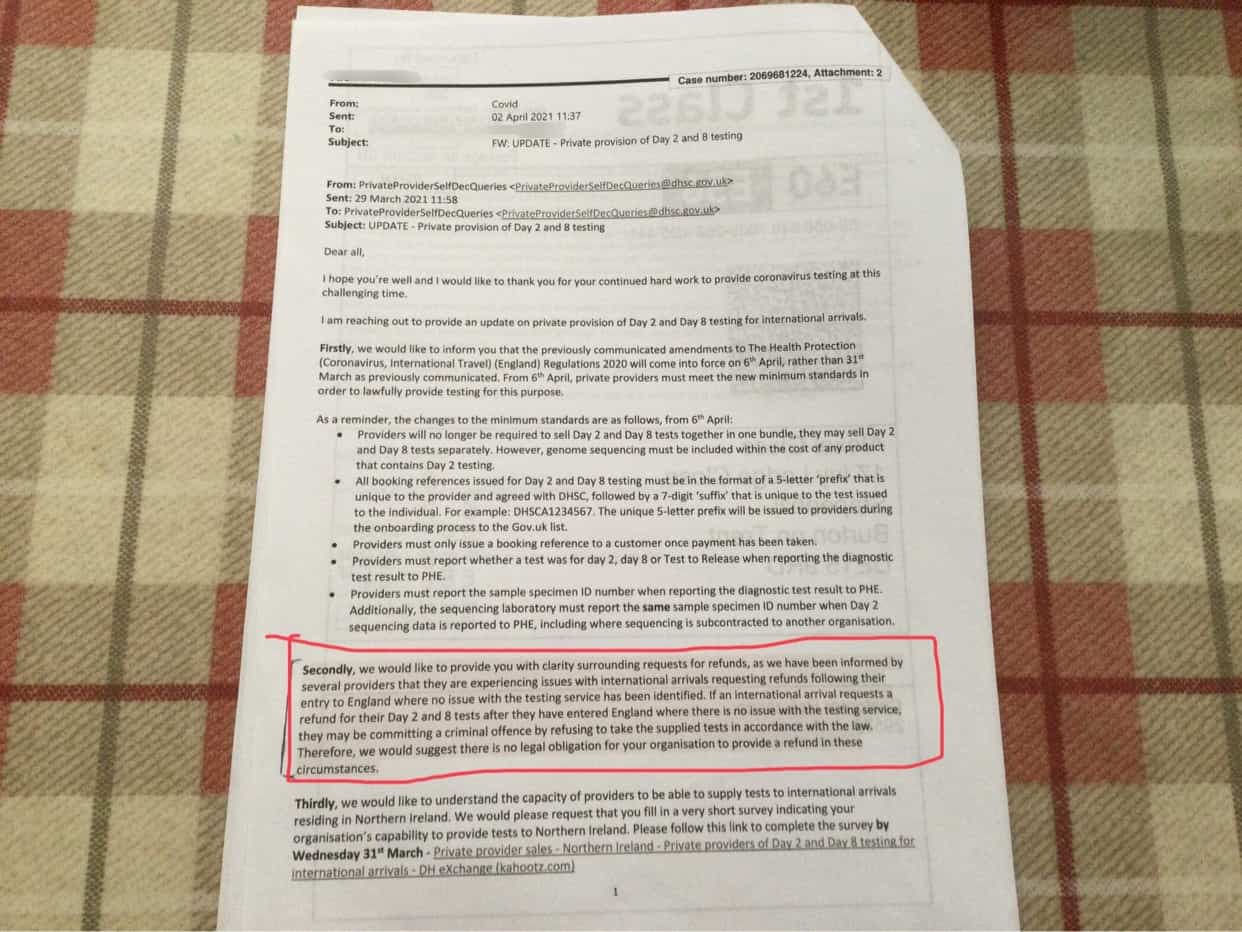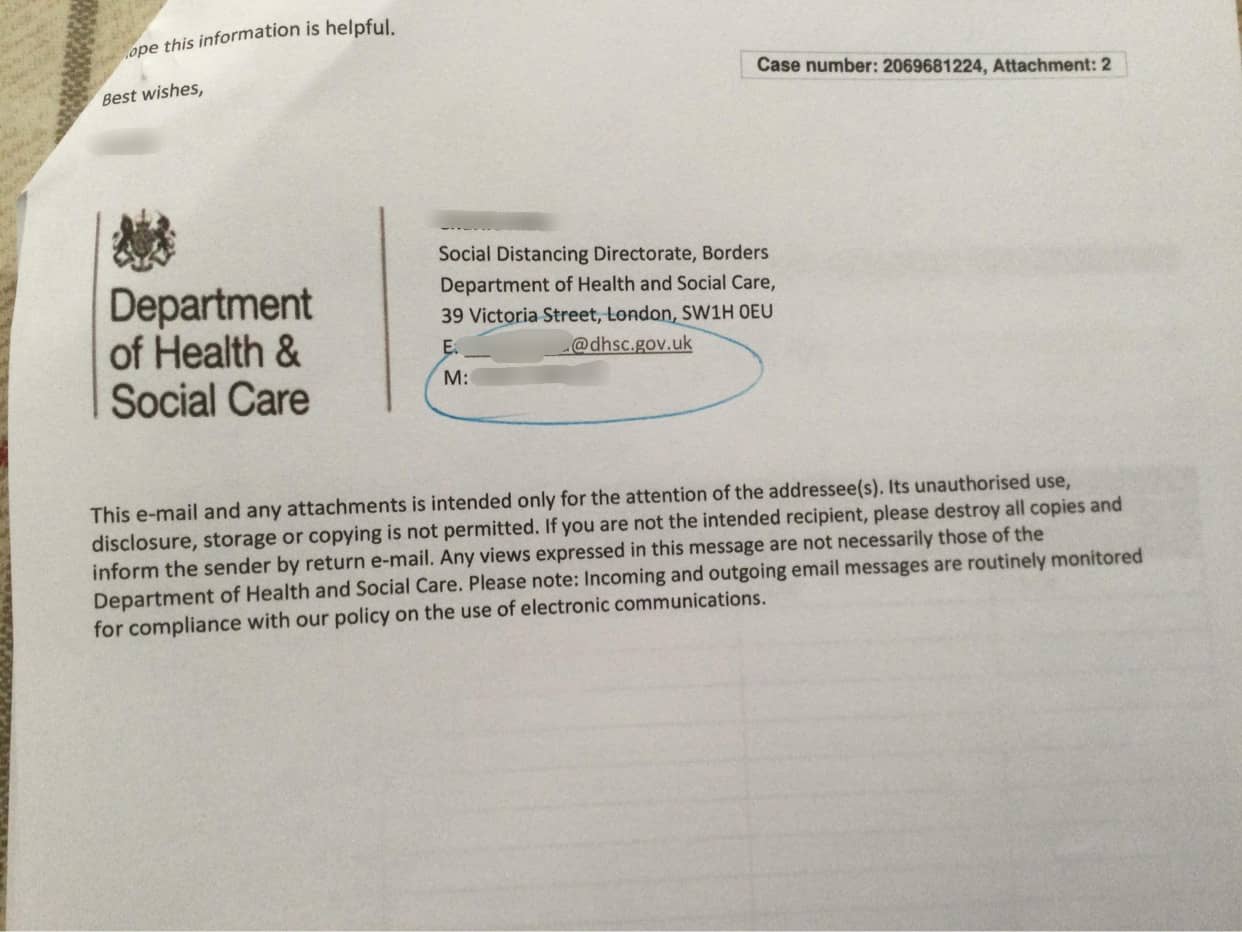 Alexei's father, Michael, said they have a case of breach of contract, because his son's tests were never carried out. "We will end up in court and sue them," Michael said.
What does the government's DHSC say?
A DHSC spokesperson said: "Our top priority is protecting the health of the public and our enhanced borders regime is helping minimise the risk of new variants being imported into the UK.
"We carefully monitor issues raised by the public and take up complaints directly with private testing companies. This forms part of our quality assurance process, alongside regular evaluation of all providers' performance, including delivery and test turnaround times.
"The department has supported private test providers since the introduction of the mandatory testing scheme for arrivals and we remain in constant contact on the expected demand for services."
The DHSC spokesperson said that those who do not take the compulsory days two and eight tests can be fined up to £2,000. They said NHS Test and Trace delivers tests for international arrivals, alongside 'other private providers' who meet 'stringent' standards.
They added NHS Test and Trace charge at the mid-point of the market, so that private providers 'can compete fairly' – and that 'cheaper tests are available privately', with the travel testing costs having 'already fallen'. The Department also said they are working with the private testing providers to 'further reduce' the costs.
What's more, DHSC advises travellers to contact suppliers directly if they have issues with their tests.
They say providers receive a warning and are given five days to rectify any concerns, before being removed from the government's website, should they not comply.
The spokesperson explained day two testing helps detect and contain new variants, and that the day eight test 'improves the effectiveness of the ten-day quarantine'. They added that those who want to end their quarantine early can book another private test after five days in England.
A wider review on restrictions will be made no later than 28 June, and the government department said they will 'continue to be led by science and public health risk'.
Related: Anti-corruption organisation raises concerns over £3.7bn-worth of Covid contracts
Johnson's top aide has shares in firm handed £1m in government contracts