Poverty-stricken residents near the Dad's Army town are evoking the Blitz Spirit by donating tins of food to help their neighbours – because so many rely on food banks.
Demand for food bank provisions on the south coast where the fictional town of Walmington-on-sea was set has seen a massive rise since last year.
Food banks along the south coast have seen an 82 per cent increase in needy people coming through the doors since December.
Charity Hastings Foodbank in East Sussex, just 15 miles from where the feisty band of pensioners took on the might of the Third Reich, believes the recent overhaul of the benefits system to Universal Credit is responsible for the surge in need.
Universal Credit involves wrapping six existing benefits into a single monthly payment.
But the foodbank said many were struggling, having to wait six weeks for their money.
Community engagement manager at King's Church, which houses one of the town's four foodbanks, Natalie Williams, said: "Hastings Foodbank has seen an 82 per cent increase in referrals since Universal Credit was expanded to Hastings and St Leonards, compared to the same period the previous year.
"If we compare the same period 2014/15 to 2015/16, we saw a seven per cent increase in referrals.
"The big jumps in referrals we've seen in these last ten months in Hastings are under the following categories, namely benefit changes and delays, debt, homelessness, and low income.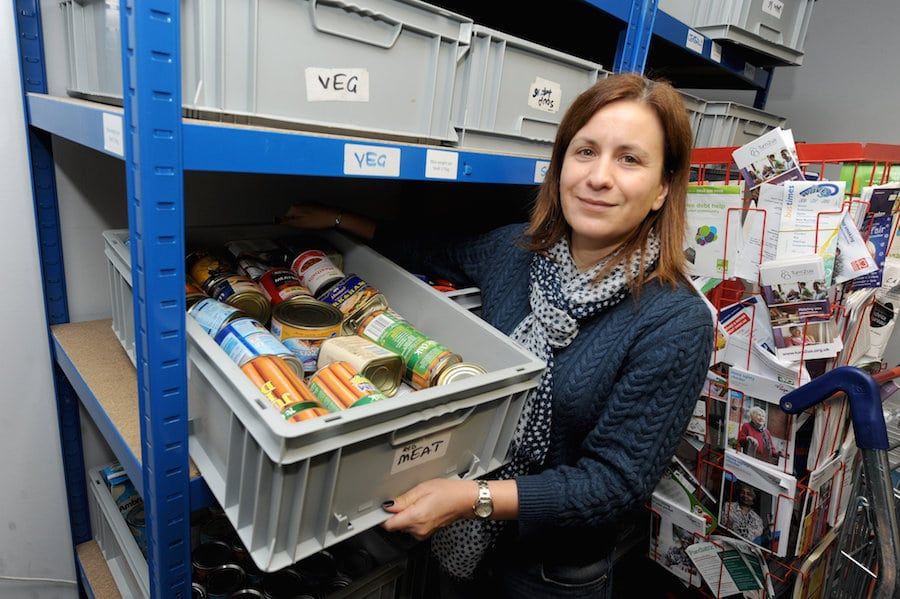 "The recent figures equate to 54,711 meals provided between December 14 last year and September 11 this year, compared to 30,033 for the same period the previous year.
"The changeover to Universal Credit is undoubtedly having a huge impact on people in Hastings and St Leonards.
"People are struggling with the six-week gap, which can sometimes be even longer, where their benefits are stopped and they haven't yet started on Universal Credit.
Dad's Army, which was filmed between 1971 and 2016 when a feature film was released, was shot at Thetford in Norfolk, but set near Eastbourne, East Sussex, where Captain Mainwaring went to the local grammar school.
Natalie added: "If I had no income for six weeks, I would struggle to keep on top of my bills. We're seeing people at breaking point.
"People are desperate, angry, frustrated, afraid and worried. "That said, we don't think Universal Credit is the only reason we've seen this 82 per cent rise in demand.
"We're a fuel bank, which means people can also be referred to us for an electricity and gas voucher.
"People who might be usually referred to nearby foodbanks, such as Bexhill and the villages close to us, are being referred to us when they need fuel as well.
"We've seen significant increases in the numbers of people referred to us due to homelessness, low income and debt as well over recent months."
https://www.thelondoneconomic.com/news/politics/the-rise-of-britains-food-banks/01/05/
https://www.thelondoneconomic.com/news/labour-able-form-majority-government-went-polls-tomorrow/15/09/
https://www.thelondoneconomic.com/news/african-farmers-send-giant-message-world-leaders-invest-agriculture/19/09/