Scientists will close an Antarctic research centre next year over fears the ice beneath it will CRACK.
The British Antarctic Survey's (BAS) Halley VI Research Station is situated on a floating 150m thick ice shelf which has split twice in the last 12 months.
The crack is caused by a movement of a chasm in the Brunt Ice Shelf, which had previously been dormant for around 35 years, but is now extending eastwards.
Despite the highly sophisticated network of ice sensors and satellite imagery, it is impossible for glaciologists to predict how far and how quickly the ice may break further.
The 14 members of staff who were expecting to spend the 2018 Antarctic winter at Halley will be redeployed, either to other BAS-operated Antarctic research stations or to its headquarters in Cambridge.
Director of BAS Professor Dame Jane Francis said: "What we are witnessing is the power and unpredictability of Nature.
"The safety of our staff is our priority in these circumstances.
"Our Antarctic summer research operation will continue as planned, and we are confident of mounting a fast uplift of personnel should fracturing of the ice shelf occur.
"However, because access to the station by ship or aircraft is extremely difficult during the winter months of 24-hour darkness, extremely low temperatures and the frozen sea, we will once again take the precaution of shutting down the station before the 2018 Antarctic winter (March – November) begins."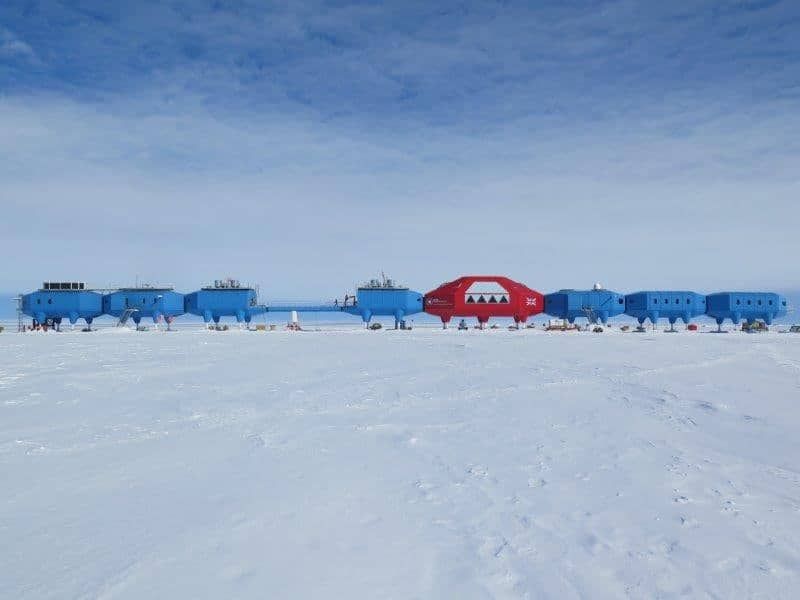 Halley VI Research Station is an internationally important platform for global earth, atmospheric and space weather observation in a climate-sensitive zone.
In 2013 the station attained the World Meteorological Organization (WMO) Global Atmosphere Watch (GAW) Global station status, becoming the 29th in the world and 3rd in Antarctica.
In March this year Halley VI station was successfully relocated 23 km upstream of the previously dormant ice chasm.
https://www.thelondoneconomic.com/entertainment/arts/humans-created-cave-paintings-caribbean-thousands-years-arrival-christopher-columbus/30/10/
https://www.thelondoneconomic.com/entertainment/pics-grizzly-poised-fish-one-entry-wonders-wildlife-international-picture-competition/30/10/