These striking satellite images show how the UK has been dwarfed by the remnants of hurricane Ophelia as Britain and Ireland are battered with gusts of up to 80mph.
Images captured by the University of Dundee Satellite Receiving Station this morning (Mon) show the true size of the most recent 'weather bomb'.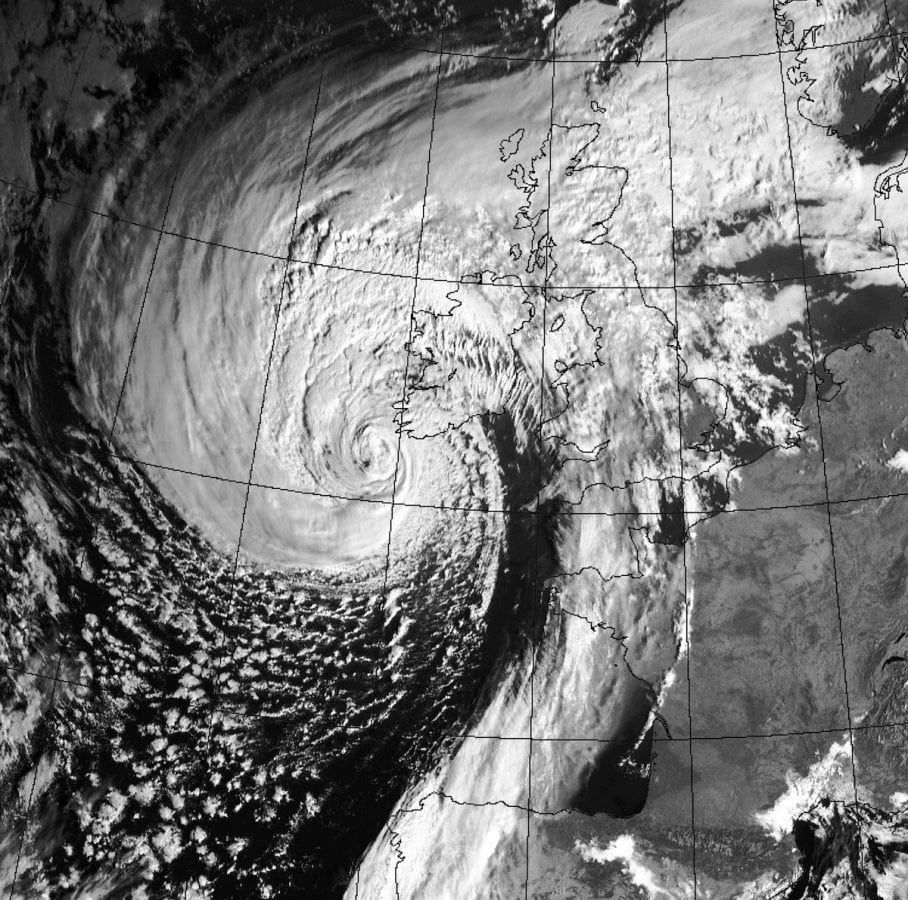 The tail end of former Hurricane Ophelia threatens to bring mayhem to parts of Scotland — posing a danger to life and threatening travel chaos.
Dundee University captured the images at 9am today (Mon) and they show that the UK could be in for a rocky start to the week.
The Met Office has issued severe weather alerts, warning of potential power cuts, disruption to transport and mobile phone signal.
In the Republic of Ireland, Met Eireann has issued a red wind warning and the government has deployed the army.
An amber warning for Northern Ireland, west Wales, south west Scotland and the Isle of Man is in force from midday.
A yellow warning of "very windy weather" also covers parts of Scotland, the west and north of England and Wales.
Airports are advising passengers in Ireland to check the latest information.
Met Office chief forecaster Steve Ramsdale said: "By the time Ophelia reaches our latitudes, she will be weakening and will be an ex-hurricane.
"However, Ex-Ophelia will be bringing some significant impacts to Northern Ireland and western and northern Britain on Monday and Tuesday."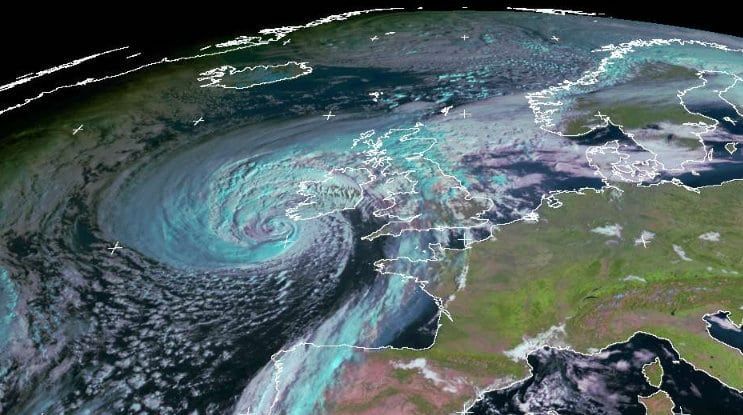 The tropical storm has made its way across the Atlantic and Ophelia's remnants are coming for Scotland — exactly 30 years after the Great Storm of 1987 killed 18 people.
A spokesperson for SP Energy Networks said: "Even though power cuts are rare events for most people, during times of extreme weather they become more likely, making it important for everybody to be prepared for a power cut.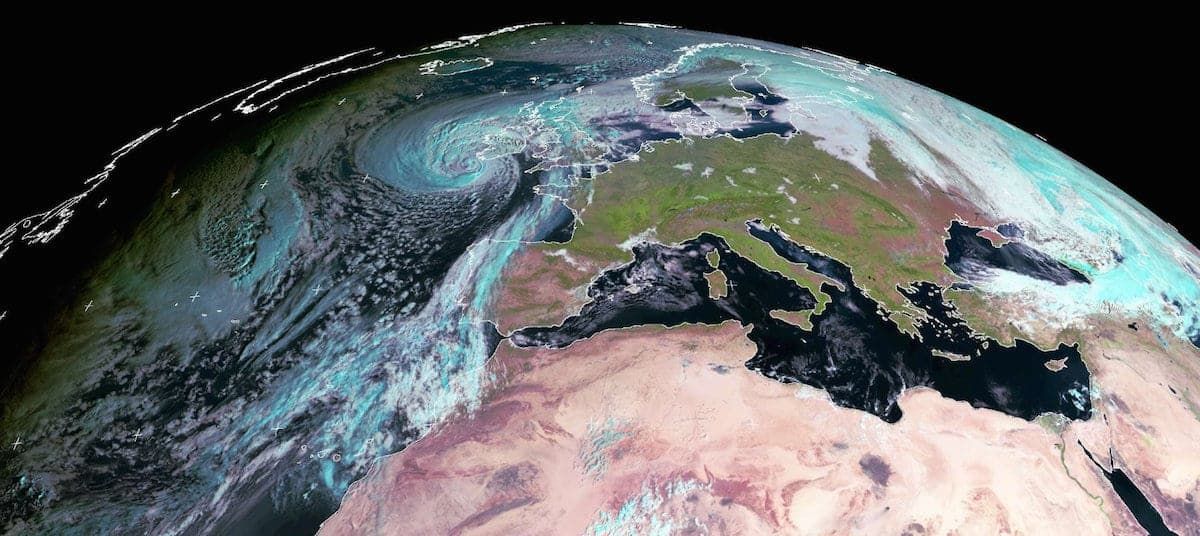 "We have a team of engineers on hand 24/7 who will come out to your area to fix any power outages, but the sooner we know about it the better.
"You can report any power outages to us by calling the emergency hotline 105 or 0800 092 9290."
Cornish beach covered in foam in freak effect of Hurricane Ophelia