This satellite image reveals how the lack of rain has changed Britain's appearance from space.
A snap taken in May shows our green and pleasant land – but a recent matching image shows the UK a distinct shade of brown.
Britain is enjoying its longest heatwave in 42 years, but had received just 47mm of rain by the midpoint of the meteorological summer on June 1.
This makes it the driest start to summer on modern records, which date back to 1961.
If the rest of the summer continues as average, it will be one of the top five summers on record.
But a Met Office spokesman said: "It is important to remember we are only half way through the season, and a lot can change."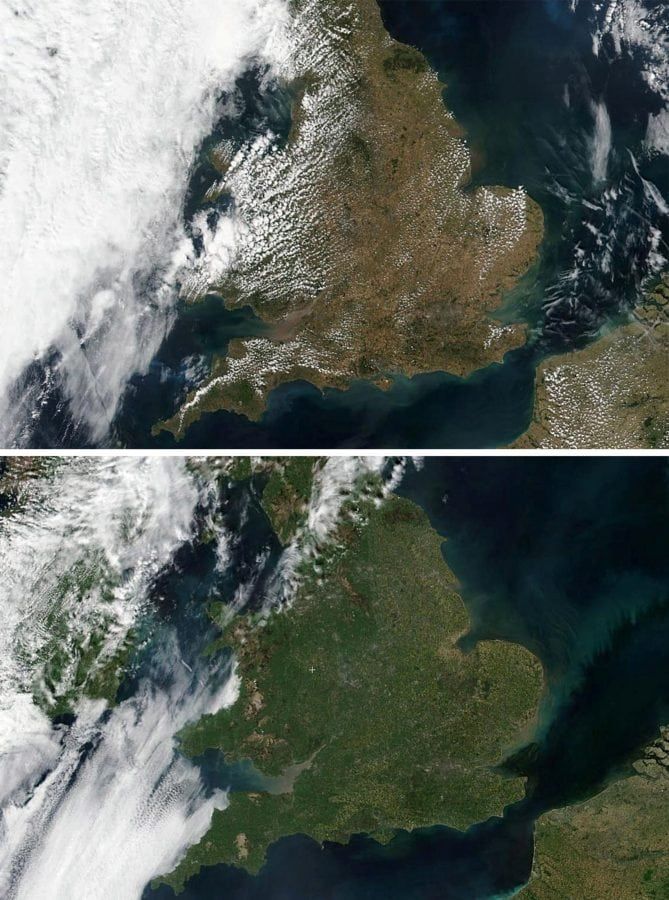 RELATED 
Wedding couple feed 140 guests with food destined for landfill
Paddleboarder captures the plastic in the ocean as she paddles around Mallorca