A young man from London has described the trauma and loss of growing up in the UK, only to be rejected by the Home Office when he applied for citizenship.
Linden Mercurius, 20, dedicated his life to musical instruments from an early age, but has given up his childhood dream because of his experiences at the UK border every time he came back from international orchestra trips with other children.
He was also on the verge of dropping out of his university education, because of the massive costs involved in the UK citizenship application process and the impact the refusals he received would have had on his university tuition fees.
How it started
Mercurius came to the UK from St Kitts when he was four years old, to join his father together with his mother and older sister.
From an early age, he started playing instruments, including the clarinet and saxophone.
He joined the Wandsworth Philharmonic Orchestra and played in national and international venues, including in Austria, Spain and the Czech Republic.
When he first went on tour with the orchestra, he felt surprised to notice his passport did not look like everyone else's but didn't think there was any wider meaning to it.
But upon his return to the UK, he said "everything changed".
"I was the only one who was held back and taken to a separate room. It took other children a few seconds, it took me and my sister [also in the orchestra] 20 minutes. Everyone, around 60 children and 10 adults, had to wait for me," Mercurius said.
He added: "I experienced this embarrassment every time the Orchestra toured abroad.
"They would ask questions such as how come you left the UK, do you think you should have left the UK, and I was thinking, 'I have to go, because it's a music performance'.
"They were also asking 'what do your parents do?' which was difficult to talk about, because we haven't seen my dad in about 13 years. It was a very long and upsetting process."
Broken hopes
When Mercurius applied for citizenship, he felt embarassed again: "You have to give statements on why you think you should be a citizen of this country," he said.
He also had to ask for references from his school.
"I had really high hopes the first time I applied. I did everything I had to do to show why I would be a good British citizen."
Mercurius wanted to put an end to feelings of exclusion. He said 'being British but not a British citizen' made him question himself in unhealthy ways.
But he was rejected the first two times he applied.
He said: "I felt mad because I was thinking, 'what have I done not to get this?' They don't really give you an actual reason.
"I felt physically and mentally drained, numbed. I was broken. I just felt there was no point in trying again just to be rejected again.
"I felt like giving up because I just felt so empty. I don't mean just giving up on being registered as a British citizen, but something more profound than that."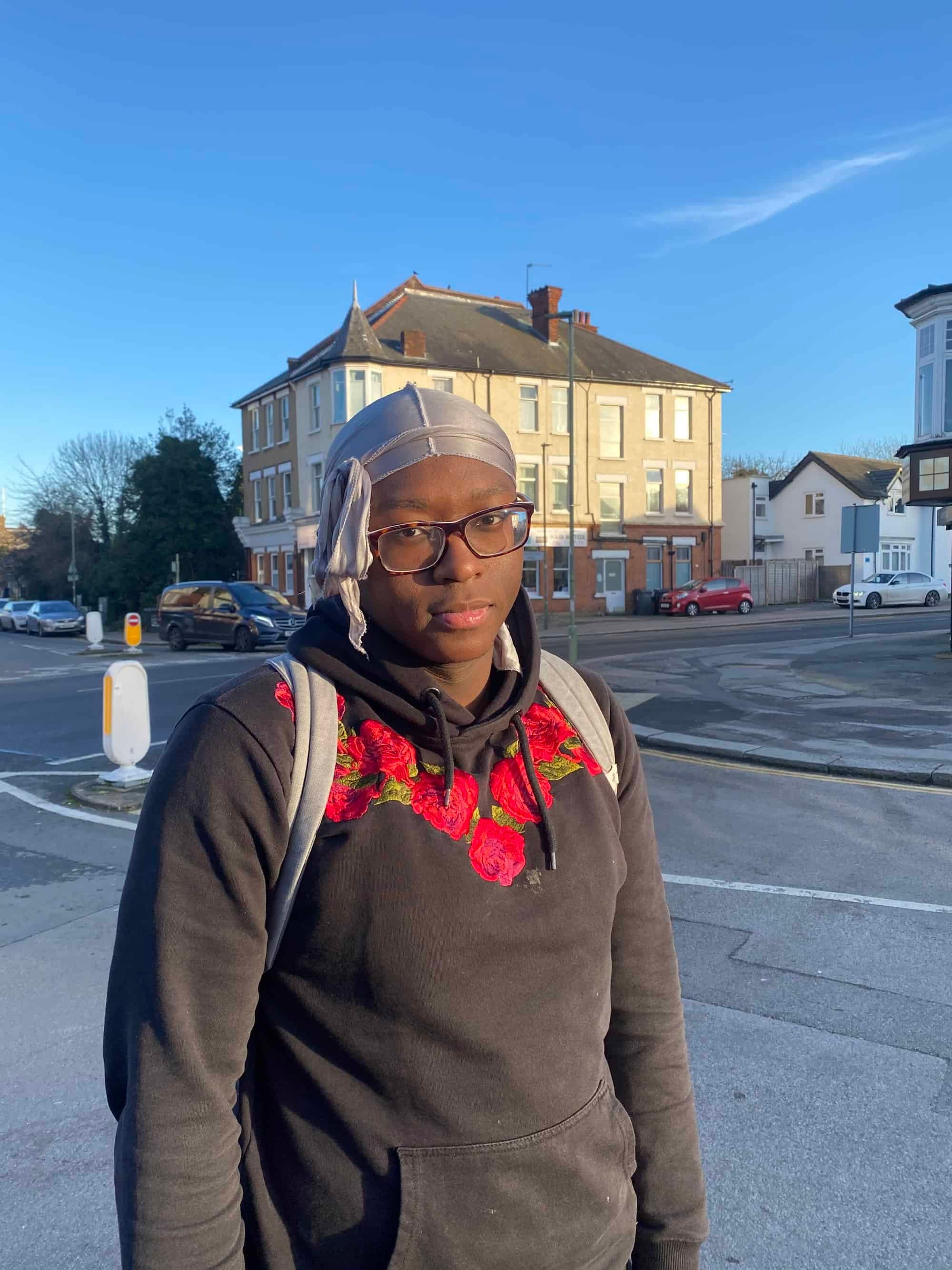 Broken dreams
Mercurius wanted to do music as a child and teenager, but his experience at the UK border made him apply for an engineering degree instead:
He said: "I wanted to do what I love, but if I am not able to do international tours, I don't really want to do it. There have been so many negative experiences when I had to leave the UK, I don't want to go through that again.
"I was thinking about applying for university at the time and I questioned myself if I could afford to go because I would have been charged an extortionate amount just to study because I wasn't a British citizen."
Citizenship
Mercurius is now calling for the Home Office to streamline the citizenship process, so that young people don't have to experience feelings of "exclusion and fear".
He thinks the HO is "profiting off families who can barely afford this".
It cost him just under £1,000 to apply for citizenship, but with court fees the amount went over. He had to rely on loans from family, friends and church to manage the financial pressures.
He said: "I think the UK government should just do something about this because the whole process felt like they don't have the right attitude towards it.
"I think they lack empathy. They need to realise the negative effect it can have on our lives."
And he thinks information should be more accessible, as without his lawyer he doesn't think he would have gotten this far.
His mum and sister still cannot obtain British citizenship according to Mercurius, and have to keep reapplying to remain in the UK every two and a half years.
They have to collect evidence such as bank statements and pay large sums of money, he said. "I feel bad, because I thought if I got it they would get it," he concluded.
Reactions
Solange Valdez-Symonds, solicitor and director at citizenship rights organisation PRCBC, said: "Children in these circumstances are often unaware they are not British citizens until their teenage years or even close to adulthood.
"The anxiety and uncertainty that some children suffer through the process of making an application to be registered as a British citizen can lead to or exacerbate mental illness."
A Home Office spokesperson said they do not routinely comment on individual cases.
The spokesperson added: "Whilst the Home Office aims to determine citizenship applications within six months, it is essential to confirm both identity and eligibility. It is not possible to make a decision until all of the necessary checks have been concluded.
"The British public expect us to ensure all necessary checks are made and due diligence is followed when granting somebody British citizenship."
Related: EU nationals fear private health insurance requirements could see UK citizenship bids rejected
The Home Office said I had the perfect citizenship application – and then rejected it