Hundreds of riders and hounds took part in annual Boxing Day hunts around Britain, despite hunting with hounds being against the law.
Labour's shadow environment secretary Sue Hayman said a Labour government would review the Hunting Act 2004 to ensure it is an effective deterrent, including jailing those who broke the law, to bring it in line with other animal abuse crimes.
Shocking pictures show a suspected broken eye socket suffered by a hunt saboteur who claims he was attacked by supporters of the Boxing Day hunt.
The hunt saboteur, who didn't want to be named, was protesting the East Kent with West Street fox hunt in Elham, Kent, along with more than 100 demonstrators.
The Hunt Saboteurs Association claims that during clashes between demonstrators and hunt supporters, the victim was thrown in front of a passing car which swerved at him.
He was then punched and kicked repeatedly by two or more men.
The man suffered a suspected broken eye socket, and was taken to hospital.
The association claims Kent Police arrested one man following the attack, while others fled the scene.
The association also claims that at a protest against the The Ashford Valley Tickham Hunt in Tenterden, Kent, a 19-year-old and a female demonstrator were punched in the face by hunt supporters.
They added that a band who had been due to play at the Tenterden demo were attacked and had their equipment destroyed, while one hunt supporter was arrested.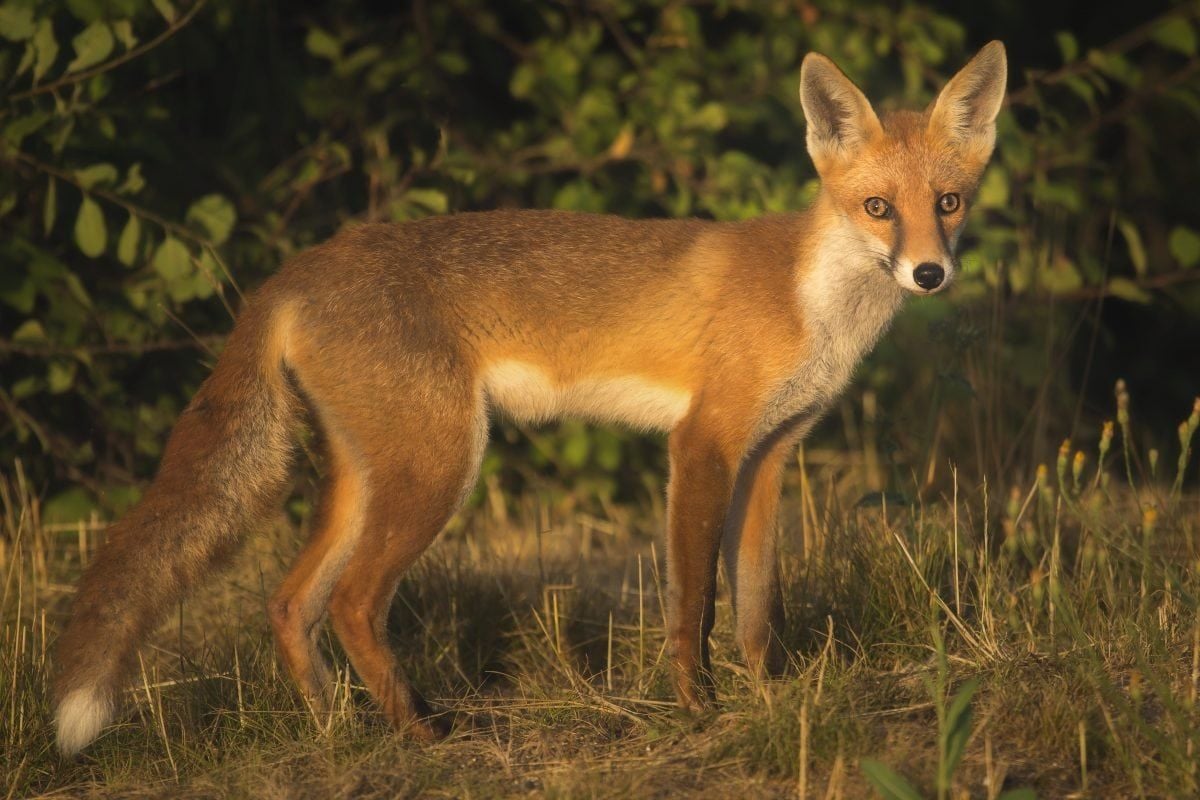 Lee Moon, spokesperson for the Hunt Saboteurs Association, said: "Even on their highest profile day, when the eyes of the world are on them, the hunting community can't control themselves.
"Frustrated that public opinion is turning more and more against them and they're no longer welcome at their traditional high profile Boxing Day meets, they resort to violence against those who oppose them.
"These injuries pictured here are the reality of Boxing day hunts rather than the chocolate Box images distributed by the Countryside Alliance and their supporters."
Hagley Hunt (c) SWNS
Despite the Labour government's 2004 ban on fox hunting, Theresa May has said that she has "always been in favour of fox hunting", while Michael Gove has so far refused to close loopholes in the law, creating an environment where hunts can continue.
A Labour Party petition to end the illegal practice for good has so far received over 160,000 signatures.
The Labour Party insist that with Tory cuts to police and little resource for the National Wildlife Crime Unit, convictions have fallen to historic lows – despite hunting groups claiming that the practice is as popular as ever.
Quorn Hunt (c) SWNS
"While the Conservatives proposed scrapping the Hunting Act altogether, Labour is calling for it to be strengthened" Jeremy Corbyn warned today as the Opposition vowed that they would call for jail terms for those breaking the law.
"Labour's 2004 Hunting Act was a key milestone in banning this cruel blood sport, but since then new practices have developed to exploit loopholes in the legislation," explained shadow environment secretary Sue Hayman, adding "while Theresa May proposed scrapping the Hunting Act all together, Labour is today calling time on those who defy the law."
Meanwhile a poll commissioned by the League Against Cruel Sports found only one in six rural residents believe hunting with dogs reflects countryside values.
Quorn Hunt (c) SWNS
Chris Luffingham of the League Against Cruel Sports, said: "Hunting is claimed by a minority to be a cornerstone of country life, yet it is revealing that people living in the countryside get far more enjoyment from watching wildlife rather than killing it.
Quorn Hunt (c) SWNS
"Modern day countryside values are based around respect for nature, not the abuse of nature for entertainment. This polling confirms that we are a nation of animal lovers and that hunting needs to be consigned to history."
By Ben Gelblum and Mark Cardwell