Thousands of people turned out in the rain to watch Jeremy Corbyn speak tonight in Gateshead after Theresa May struggled to fill a room on the Conservative campaign trail.
John Prescott Tweeted that Labour didn't pull crowds the size of the one tonight in 1997 as pictures emerged of people lining the banks of the Tyne.
Speaking outside the Sage in Gateshead Corbyn was roundly applauded as chants of his name echoed around.
This is a picture of Jeremy Corbyn addressing a crowd in Gateshead.
We never pulled crowds like this in 1997. #GE2017 pic.twitter.com/YsWPi7z7Lk

— John Prescott (@johnprescott) June 5, 2017
He thanked people on both sides of the river, saying: "The bridge unites us, the politics unites us, the future gives us hope in unity."
Thank you Gateshead for your warm reception. We have 3 days until you can choose a government that will deliver #ForTheMany, not the few. pic.twitter.com/lwbBZb0KN7

— Jeremy Corbyn (@jeremycorbyn) June 5, 2017
Meanwhile Theresa May avoided real voters, struggling to fill a medium-sized room on the Conservative campaign trail.
Joining Scottish Conservative leader Ruth Davidson at the back of the Clockwork Removals warehouse in Edinburgh, hidden away from the real public scarcely a hundred Conservative Party members could be seen in attendance as she gave the press scarcely 15 minutes of evading thorny questions in the stage managed event.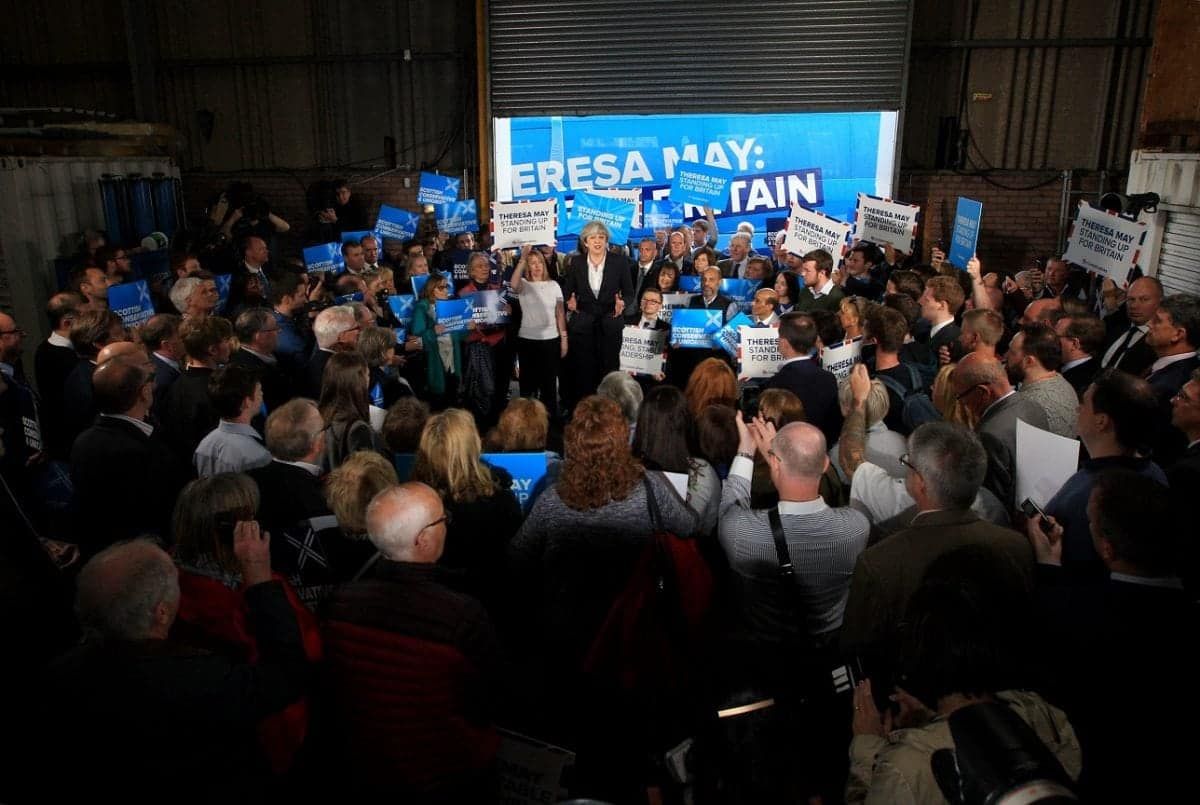 Bernie Sanders: "The age we now live in is crying out for a Jeremy Corbyn"