This is the moment police arrested and pinned a Parsons Green 'bucket bomb' suspect against the wall – after pretending to wait for a BUS.
Onlookers said undercover counter-terrorism officers pretended to be waiting for a bus while the 21-year-old suspect walked past them in Hounslow, West London.
They turned around, pounced and pinned him to the ground while an apparently confused friend he was with screamed it was "all a huge mix up".
Footage shows him pinned to the wall before he allegedly tearfully told police "I'm sorry, I'm sorry, I'm sorry".
Onlooker Tareq Haque, 21, said when he was arrested his bag was dropped to the floor and fell open – showing it was full of chocolate bars.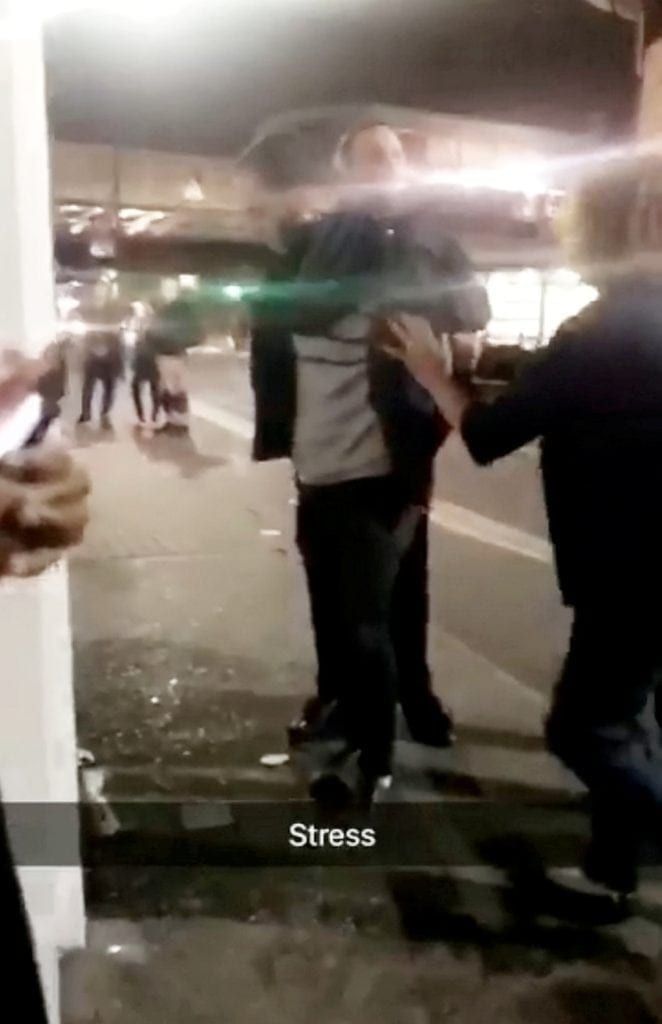 The law student said: "I was just going to get some food and was right next to the shop.
"It looked totally normal but all of a sudden they just grabbed the guy and tackled him to the floor.
"The officers came out of nowhere. They had obviously had a tip off. They were acting like they were waiting for a bus, just standing there.
"They turned around and just took him to the floor.
"It was quite sly. Pretty dramatic.
"They were all not in uniform so really we had no idea what was going on until they said to him who they were.
"He was screaming on the floor with this woman on top of him pinning him to the floor.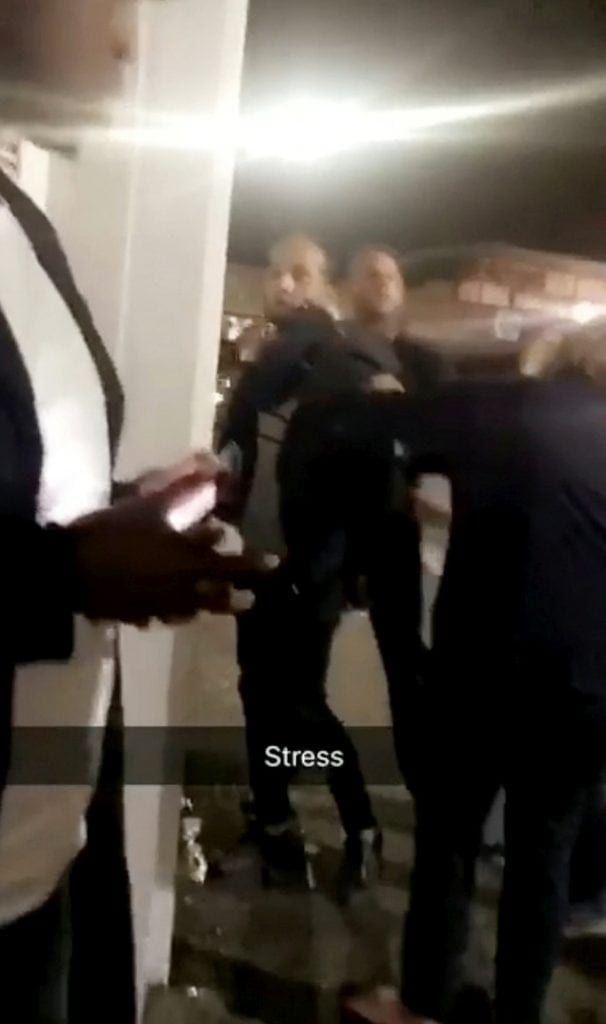 "He was screaming. His bag went to the floor and it had chocolate bars in it and his phone was on the floor too.
"There were about four or five chocolate bars inside. They must have been Malteasers or Kit Kats because they were red.
"Someone – a friend who was with him – tried to pick up his phone but the CID officers were shouting at him telling everyone not to touch anything.
"Someone was with him when he was arrested. He was saying to everyone 'he's a good guy, there is nothing wrong with him, I know his family and he's a good guy'.
"He was saying 'this is all a mix up'.
"They started to put bags around his legs. I'm not sure what they was about. I suppose it was to preserve the evidence.
"He was saying to them 'let me go, let me go' and they were telling us there was nothing to worry about.
"He started saying 'I'm sorry, I'm sorry, I'm sorry'."
The arrest happened at around 11.50pm on Saturday outside Aladdin's Fried Chicken in Hounslow, West London, onlookers said.
WATCH:
https://www.facebook.com/TheLondonEconomic/videos/1342756322502514/
RELATED:
https://www.thelondoneconomic.com/tle-pick/really-funds-extremists-amber-rudd-rather-didnt-know/13/07/
https://www.thelondoneconomic.com/news/neighbour-parsons-green-tube-bomb-suspect-claims-police-found-15-firearms-bomb-surrey-home/17/09/
https://www.thelondoneconomic.com/news/cornish-terror-group-ooh-r-claims-stein-arson-attack-suicide-bomber/09/07/