The Home Office has been called on to help a five-year-old with epilepsy whose mother says cannabis oil is the only treatment that can ease his suffering.
Karen Gray, 43, launched a petition for Cannabidiol (CBD) oil to be prescribed to her son Murray, who was diagnosed with Myoclonic Astatic Epilepsy last year.
The mum-of-three said she feels she has hit a "brick wall" in her attempts to convince the NHS to provide the treatment for Murray – who can have 12 seizures a day.
Cannabis-based medicines are banned in the UK, and regulation of their use is reserved to Westminister.
But now Edinburgh MP, Christine Jardine, has called on the Home Office to clarify the rules for health boards across the UK, so those who need cannabis oil can access it.
In a written parliamentary question, Ms Jardine has asked Home Secretary Amber Rudd to set out "what steps have been taken to make the substance accessible for those who need it for the management of chronic and terminal illness".
Karen, from East Craigs, Edinburgh, has already received backing from the Scottish Government, who have asked for rules around the medical use of cannabis to be devolved to Scotland.
The appeal follows publication attention on the case of six-year-old Alfie Dingley, from Kenilworth in Warwickshire.
His parents are seeking a licence that will allow him to use CBD to help deal with his up to 30 seizures a day.
A 370,000-signature petition on behalf of Alfie Dingley – who responded to cannabis oil treatment in the Netherlands – has been submitted at Westminster.
It calls for cannabis oil products to be made legal in the UK for medical purposes.
Liberal Democrat MP Ms Jardine said she was "delighted" that a special licence was under consideration for Alfie Dingley.
But she added that "more needs to be done" to clarify the position for other families.
She said: "My constituent Murray Gray is in a very similar situation but still cannot access the medication he needs or the medical advice that his mother wants on cannabis oil.
"We need clarity for all health boards and changes in the law to allow medical use of cannabis.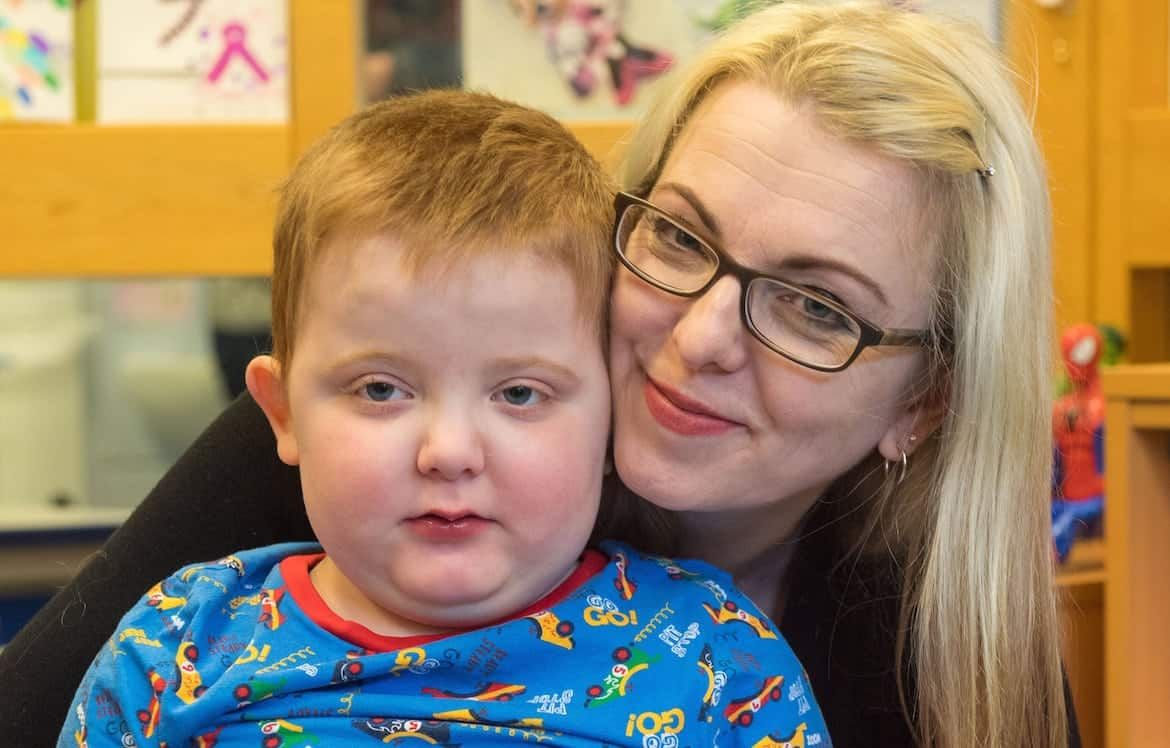 "I have asked the Home Secretary to clarify the legal position on cannabis-based medicinal products and to expedite special licences for children, indeed everyone, like Alfie and Murray, so that they can receive the life-changing medication they need."
Karen said there is a "one in a hundred chance that Murray could die from a seizure".
She added: "It's an absolute stress but you've got to stay calm.
"It's a nightmare just watching him, you can't do anything and you feel totally helpless."
Karen's petition now has ver 50,000 signatures: https://you.38degrees.org.uk/petitions/nhs-medical-cannabis
UK Drugs Minister opposes cannabis law reform while her husband profits from a license to grow it
Legalising cocaine & heroin would boost the economy by reducing the number of murders
Labour MPs blame own party for robbing Parliament of medicinal cannabis vote