Of all the problems facing our food ecosystem it is surprising how many of them stem from the home.
Industry has taken quite a battering of late over the trail of devastation it has left in beefing up our food supplies. Speaking ahead of the Extinction Conference Professor Raj Patel says our ability to provide sustainable food for future generations can no longer be guaranteed because of agribusiness that drive deforestation, push industrial monoculture and contribute to a loss of species.
But without a ramped-up demand for food such means of supplying it would not be necessary.
Thanks to the hyper-localisation of supermarkets Brits are now closer than ever to food from the four corners of the World. If you've got a craving for avocado you can have two luscious halves on your plate before you can say guacamole, if you get an urge for dark chocolate 90% pure Ecuadorian Cacoa bars will be in your belly before you know it.
That, along side storage revolutions means our kitchens have never been home to such a varied array of fresh produce.
But as with most things, more equals more when it comes to food.
Brits are now discarding food at a rate of knots, with seven in ten British households admitting to throwing away food before they've had a chance to cook it, according to new research.
The Grundig study coincides with Love Food Hate Waste data which shows almost 50 per cent of the 15 million tonnes of food thrown away in the UK comes from our homes, and more than half of this is food and drink we could have eaten.
Futurologist James Bellini, says: "Given the crucial importance of food issues over the coming decades the level of general awareness and concern is surprisingly low.
"But looking ahead to the 2020s and beyond to the 2030s it seems clear that emerging technologies, changing attitudes and greater commitment within the business and political communities could spark a new era for food.
"In which tackling waste and providing healthy and wholesome eating for all in a sustainable way will move significantly up the agenda."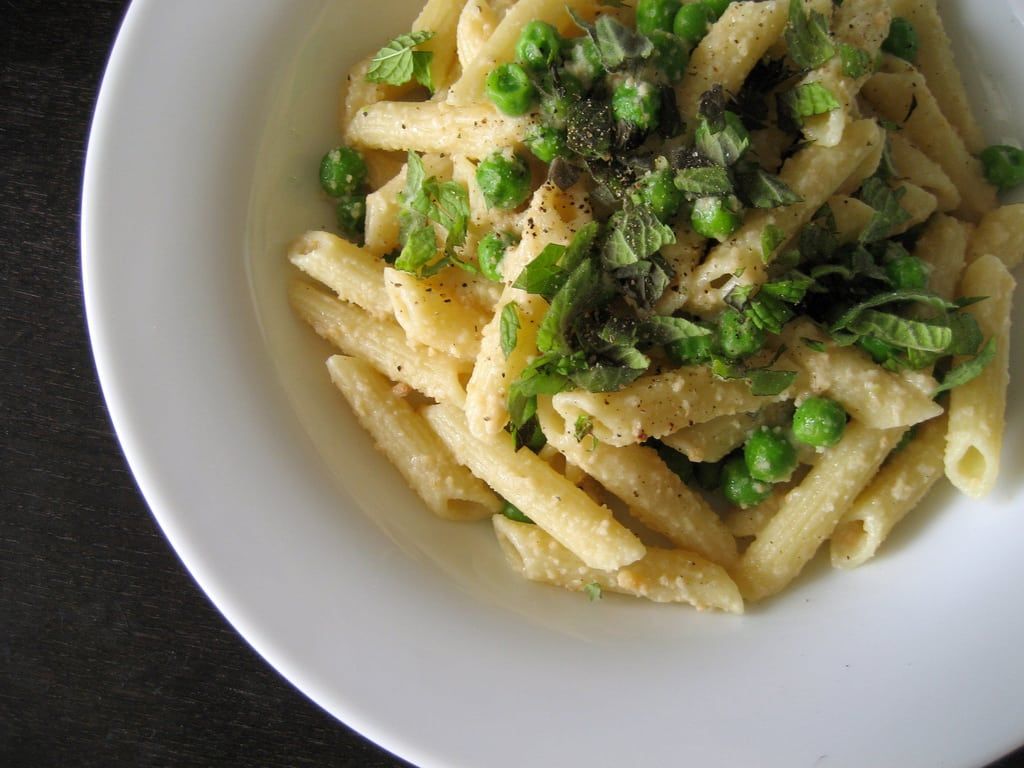 Pasta and rice were revealed to be the most common dishes that Brits prepare far too much of, followed by potatoes and fresh veg.
On average, adults waste more than a tenth of each meal they prepare – throwing it away rather than finishing it. And 49 per cent of the population don't bother recycling their food waste, sending it straight to the main bin with their other rubbish.
Nearly a third don't recycle food waste because they find the idea of a bin for rotting food off-putting. And despite evidence to the contrary, a quarter believe they simply don't waste enough food for a dedicated waste bin to be viable.
But there could be a simple solution.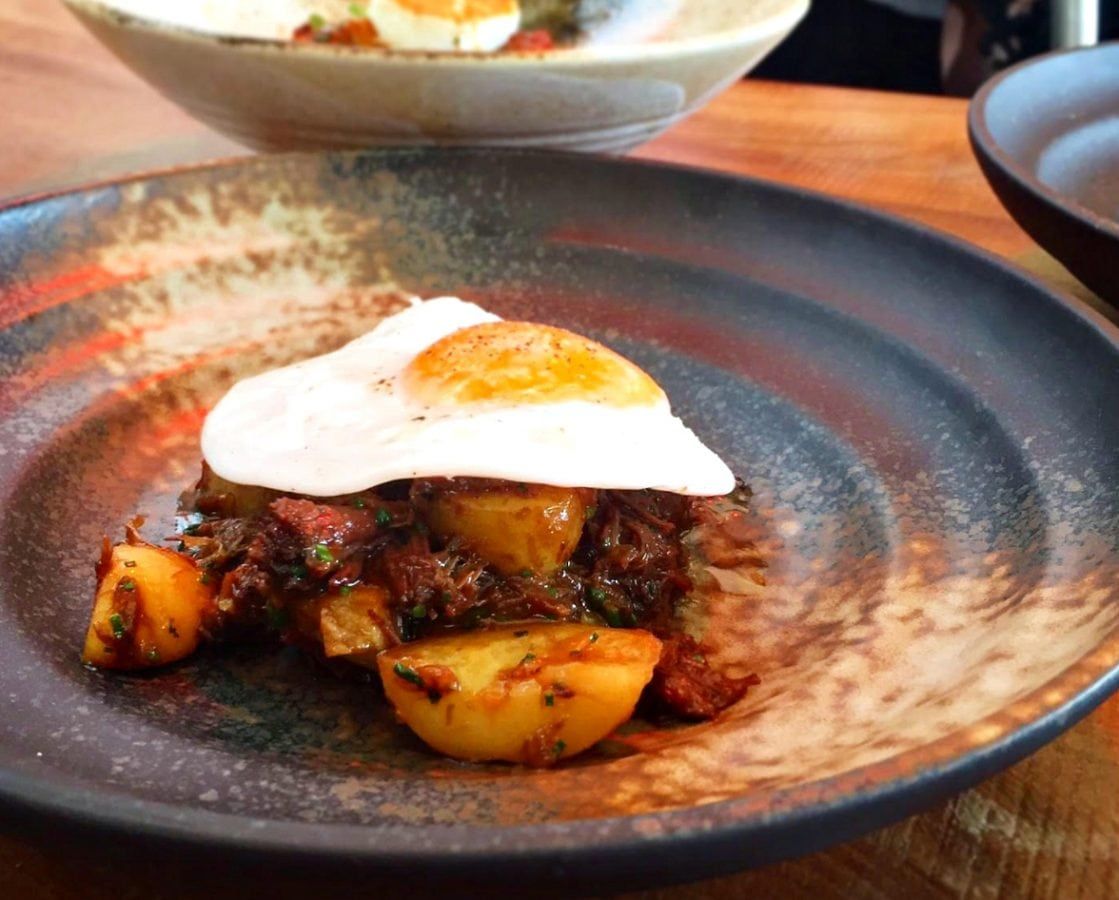 Hash is the ultimate left-over dish that can be used to cook almost any ingredients you may have lying around into a glorious dish.
Originating from the French verb 'hacher', meaning 'to chop', hash is a mess or muddle of a protein, a starch and a vegetable; a simple sautéed jumble of yesterday's roast meat or even last night's salmon. Some hashes also include a binder to hold them together, and all benefit from various flavouring elements.
The dexterous nature of hash means that it has been interpreted in different ways World-wide. Danish hash is known as biksemad (translated as "tossed together food"), in Scandinavia they have a hash called pyttipanna (pyttipannu in Finland and pyttipanne in Norway), Austrian hash is called Gröstl, and Spanish, Portuguese and Latin American cuisines, there is a hash dish called picadillo (Spanish) or carne moída (Portuguese).
---
A brief history of Hash 
Hash is a reminder of simpler times. Before 'local' supermarkets appeared on every street corner and fridge/ freezers donned a spot in every kitchen the necessity to eat up what was in the house was far more pronounced. Whether that materialised into a broth, pie, soup or hash, households were forced to be inventive with what they had, or in the words of Thomas J Murrey, utilise "culinary odds and ends".
For a history of hash, Murrey's book Luncheon, published in 1888, is a good reference point. Dedicated to Hon. Amos J. Cummings, a man who "though attending all rich banquets, prefers the un-assuming well-made dish 'which smells of home' to the most expensive Fantaisies Culinaires ever invented", Murrey is furious that "the midday meal of the household is too often an indifferent affair".
"This should not be," he says. "Should a servant be allowed to shirk their duties at one time, it is not human to expect them to be careless whenever they feel so disposed."
Parallels could, and should be made to idle culinary habits today. If food is not well made and served, it will not be eaten, "and much good food and seasoning will therefore be spoiled". The utilisation of culinary odds and ends that accumulate in the "ice box and pantry" deserves the highest consideration, Murrey says, for men who live on a diet of fresh meats "which were but once cooked would become unbearable".
Hashing' leftovers is not a new concept by several centuries at least. One of the first references to hash appeared in the diary of Samuel Pepys from a luncheon on Tuesday 13 January 1662. His wife, tasked with catering for Dr. Clerke and his lady and Mr. Pierce and his wife, rose by five o'clock the day before to buy fowls and many other things from the market. After oysters, the first course was "a hash of rabbits, a lamb, and a rare chine of beef", which was "noble and enough".
The 'status' of hash as a dish is important in historical context. Once viewed as a dish for the lower classes its subservient reputation has been challenged in modern day kitchens. After two World Wars where rationing once again necessitated meals such as Corned Beef Hash to be a household staple, the modern way is to repurpose the traditional leftover luncheon in to all day affairs with panache.
William Porter reported in The Denver Post on the trend of high-end restaurants "thinking outside the can with this cross-cultural dining staple", and the first cookbook – Hashcapades – dedicated exclusively to a wide variety of hashes was self-published in 2012 by Katherine Miller.
As the food waste crisis threatens to spiral out of control, it could be a welcomed return.
---
With an estimated 89 million tonnes of food being wasted every year in the EU surely now is the time that hash returns to British menus?
And namely because it's so damn enjoyable to cook.
If you want to be a slave to the recipe book then so be it, and if you're content having your meals served to you in plastic containers for the rest of your life then happy days – but you really never have experienced the true joy of cooking until you've managed to jumble a fabulous dish together from nothing.
As Sarah Karnasiewicz once wrote in the Los Angeles Times, the "central formula is so minimal as to render recipes nearly irrelevant: Chop last evening's leftovers, grab an onion and potato or two, plus a generous plug of whatever fat is at hand, and stir it in a searing hot pan till crispy".
So why don't you give it a go and get creative with your leftovers? To help you on your way, here's five hash recipes from the new online resource Brimful of Hasha.