Jianbing from Chinese Tapas House
Literally meaning "fried pancake", Jianbing is a particularly popular breakfast street food in China. Also increasing in popularity in the UK, Chinatown cafe Chinese Tapas House commands queues that snake into the street. The end product is worth the short wait, however. A crisp pancake base is freshly prepared, topped with eggs, coriander, spring onion, a fiery chilli sauce, crispy wonton skin and fried bread (somewhat unnecessarily, but also delicious as a bolster of both flavour and texture). Additional savoury toppings then include a Chinese sausage – like a slender Frankfurter – or pork belly. Inexpensive, filling, and decidedly decadent – this will set you up for the day. It's also a brilliant (tried and tested) hangover cure.
View this post on Instagram
BBQ pork buns from Kowloon Bakery
On the corner of Gerrard Street, Kowloon Bakery's barbecue pork buns are absolutely glorious – and a steal at £1.50 each. The service can be ramshackle and occasionally abrupt, but these sweet, glazed baps are baked with an irresistible filling of char siu pork and a tantalising hybrid between hoisin and Westernised barbecue sauce. Best when fresh from the oven, the bakery's sesame-coated doughnuts are also worth tasting.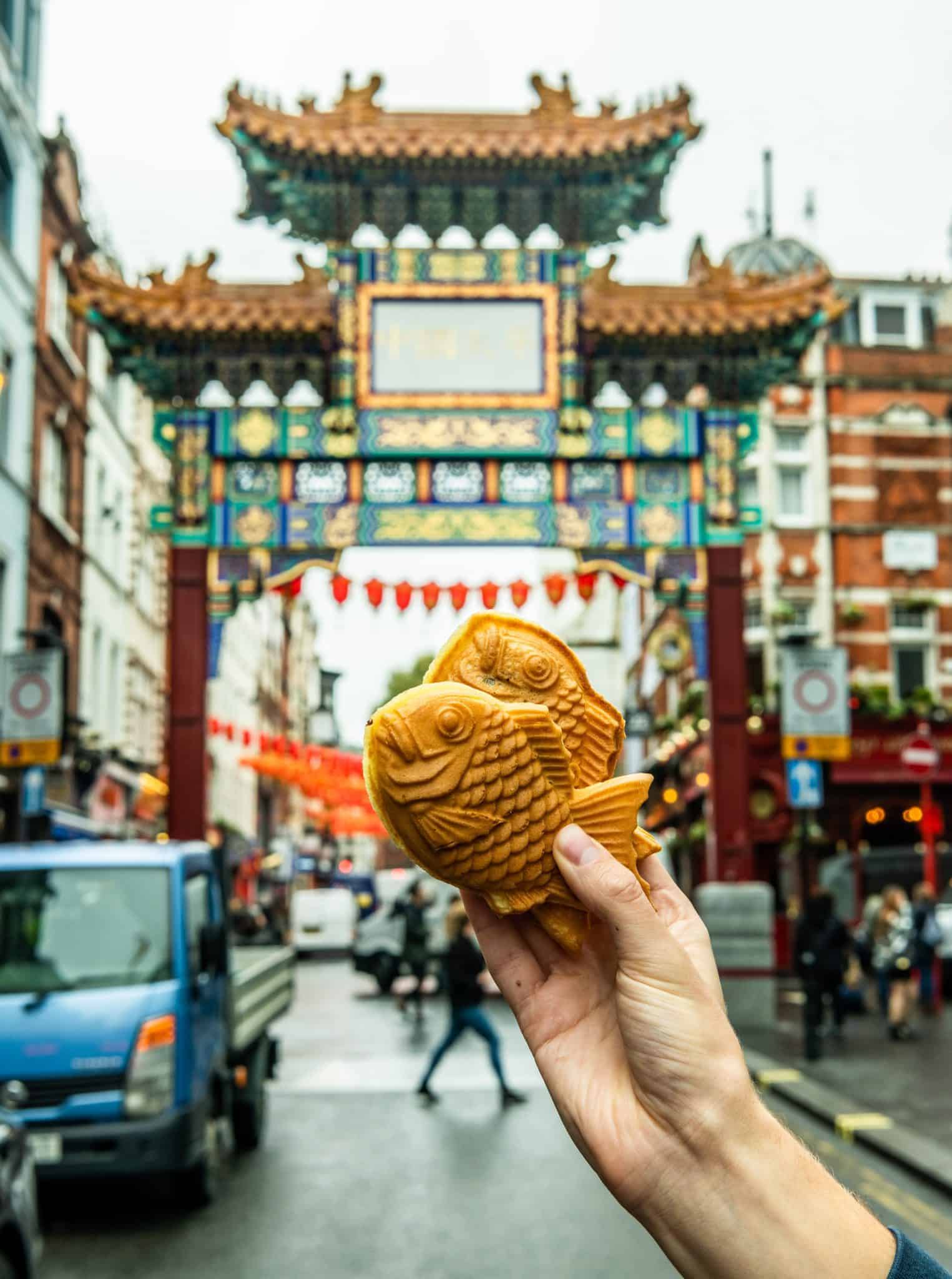 All of the baked goods from Bake
A considerably more modern establishment than Kowloon, Bake opened on Wardour Street in 2016. Here, a number of baked goods are available, but the Taiyaki fish cakes are particularly popular. Literally meaning 'baked sea bream', these cakes are sweet, fish-shaped, and classically filled with red bean paste or custard. The cake mix has a slight saltiness, not too dissimilar from a bite-sized Yorkshire pudding, but piped with luscious, piping hot custard or sweet red bean paste. The Chinese baked good are also worth sampling here – notably the char siu sou (barbecue pork puffs) with lardy pastry and a crowning blizzard of sesame seeds; glazed curry buns; and sweet custard buns.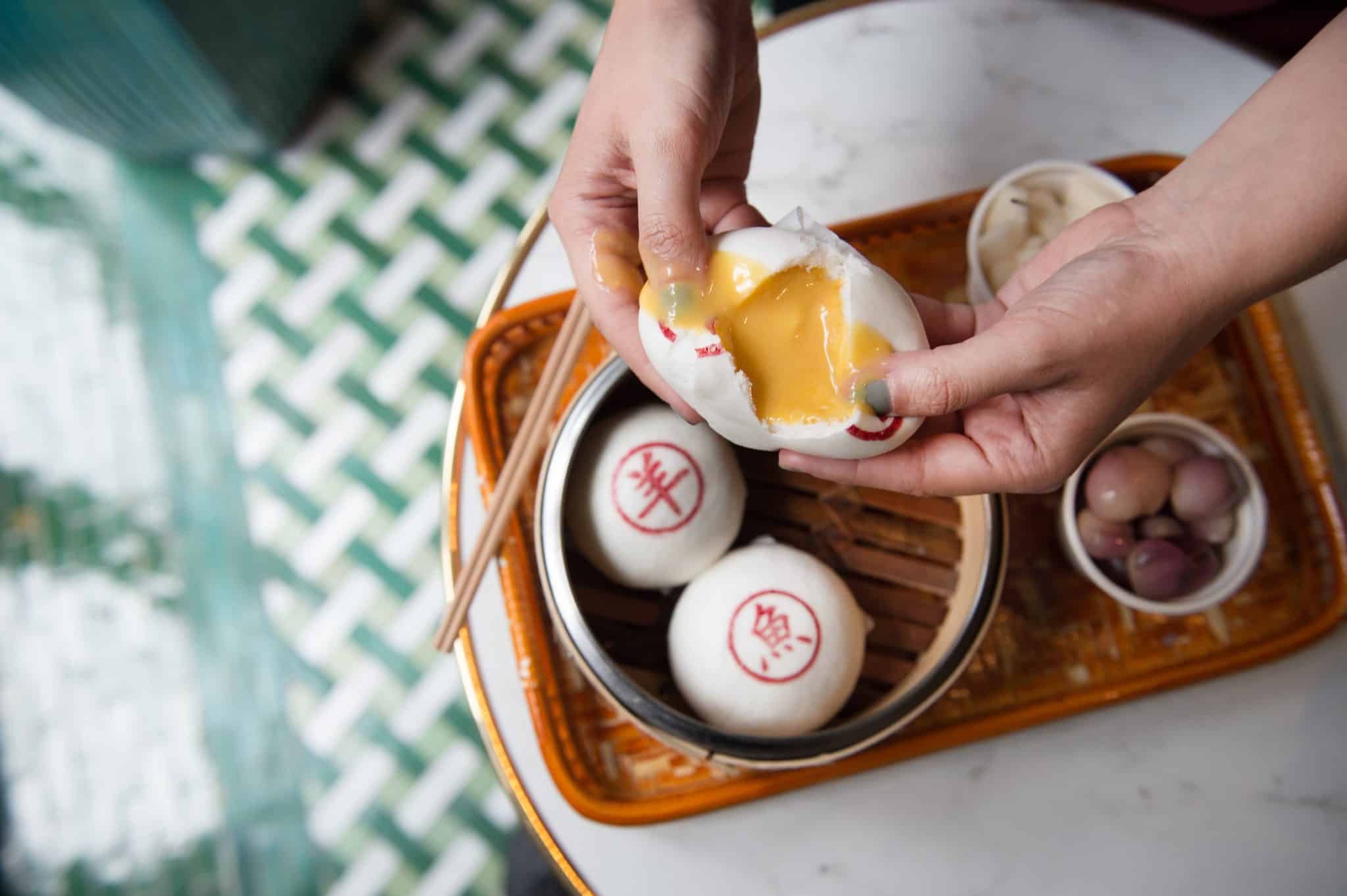 Steamed buns at Bun House
Having moved to a site on Lisle Street, Bun House is a project from husband and wife team Z He and Alex Peffly. With a specific focus on traditional Canton-style steamed buns and house-made Chinese pickles, the restaurant's take-away menu features a small collection of dishes, plus a selection of steamed buns with various fillings (4 for £10). The char siu pork bun is a superlative version of the classic, but for something a little different the lamb bun is rampant with cumin, typical of northern China, though the remarkable salted duck egg custard buns are the main draw. (Tip: tempting as it may be to dive straight in, it's worth allowing the custard buns to cool a little as the filling is generous, hot, and extremely messy if eaten without care).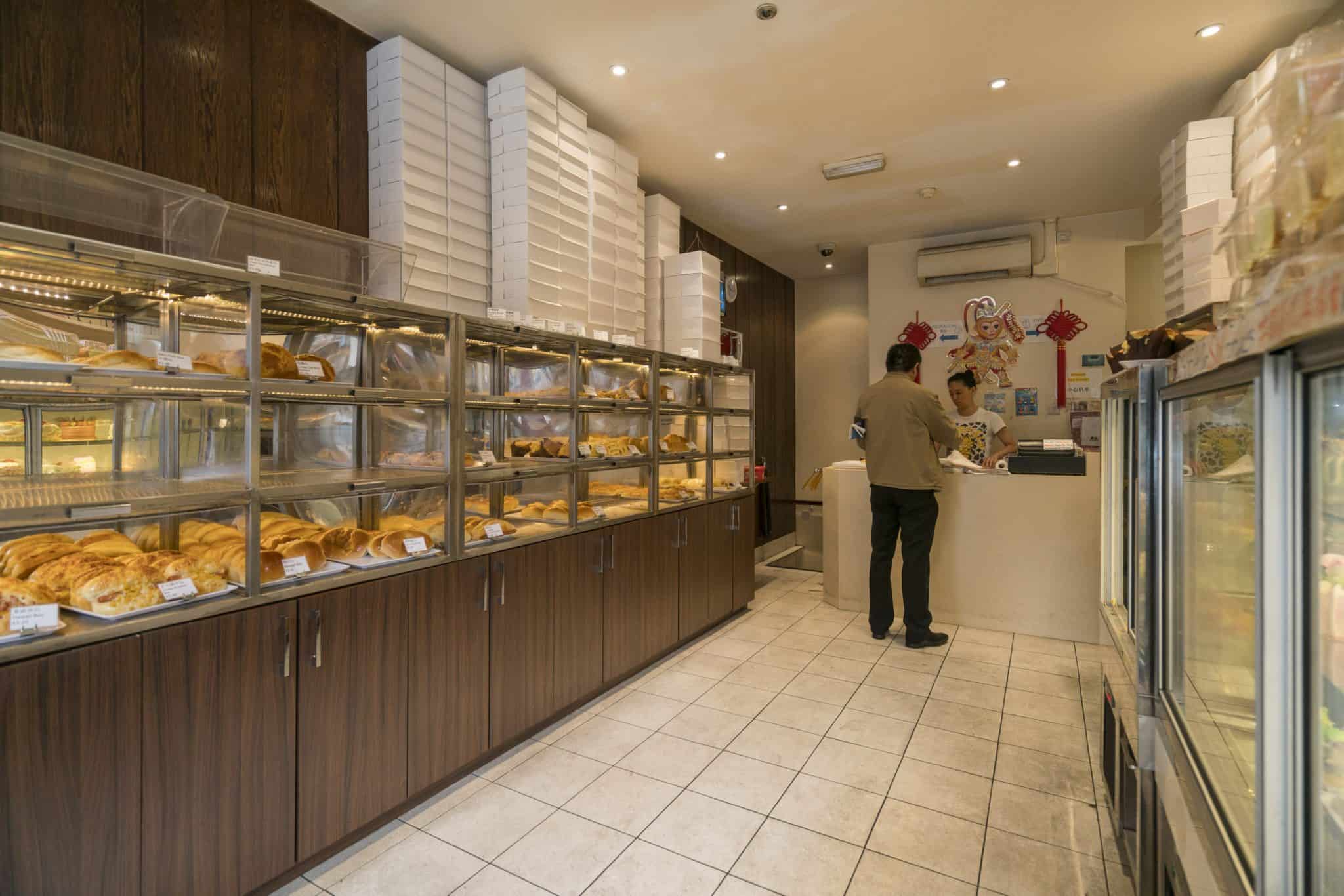 Pork and pineapple buns at Chinatown Bakery
Also renowned for their Taiyaki, Chinatown Bakery commands long queues during peak times. The Taiyaki are worth tasting, but it's the pork and pineapple buns that excite us most. While the char siu pork filling isn't necessarily the best available in the area, the sweet pineapple topping lends an additional zip of flavour as well as textural depth.
Taiwanese fried chicken from Good Friend
Good Friend's Taiwanese fried chicken is simply outstanding, like that found in the night markets of Taiwan. An oven shipped over from Taiwan is used to cook the chicken that's marinated, coated in three different flours, then fried to order – at two different temperatures for optimum tenderness, no less. Although the fried chicken breast isn't cheap, it's thinly sliced and easily ample for two hungry people. Inordinately crisp, the chicken can be completed with unique seasonings from a self-service station. Of the pick, the plum flavour seasoning is a must-try.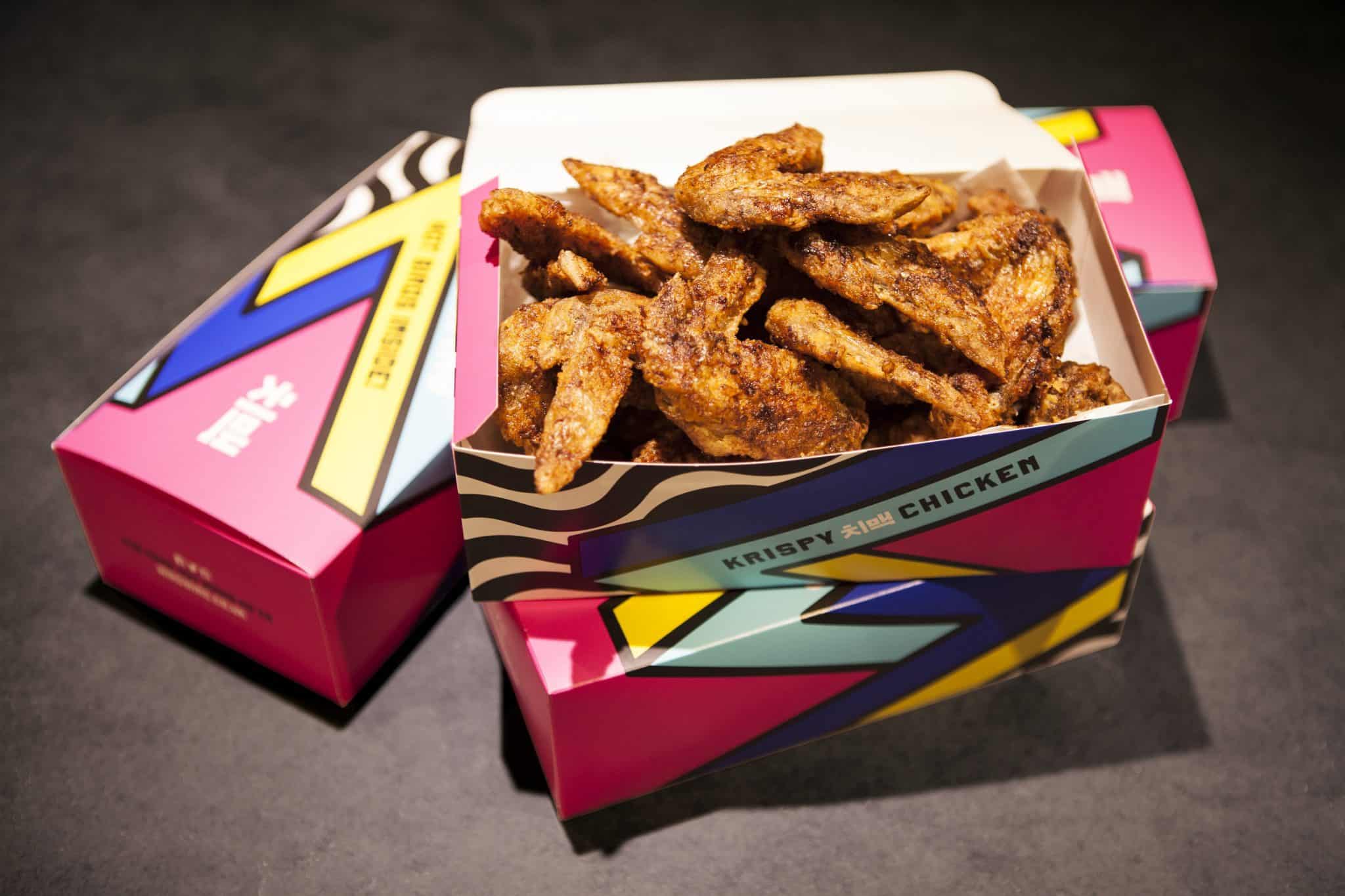 Wing Wing
Fast casual restaurant Wing Wing specialises in Korean fried chicken. On the east of Chinatown, next to Leicester Square station, the flagship site has a good-sized menu of double-fried chicken wings, drumsticks, and boneless strips to take away, cloaked with crisp, brittle batter. After frying, each piece of chicken is brushed with a 'secret glaze' of soy garlic, spicy, or liquorice – which is subtle and unexpectedly best of all. The deep fried bao filled with soy garlic-brushed chicken thigh, kimchi coleslaw, Dijon mayo, and pickles is also worth trying.
Further information on Chinatown London can be found here.
RELATED: How To Make: Chinese Tapas House's Jianbing
RELATED: How To Make: Dumplings' Legend's Jiaozi
This article was updated on Tuesday 27th April, 2021.