Unbelievably, a decade after the global banking collapse the British taxpayer has been asked to bail out one of Britain's largest contractors for public projects as it owes the banks – including those we bailed out – hundreds of millions.
Carillion had asked the Government to bail it out with uncertainty hanging over thousands of jobs and public projects contracted out to the failing giant all over Britain from hospitals to HS2.
Yet again while the risks are borne by the public with multiple public infrastructure contracts awarded to Carillion – as well as the 43,000 employees of Carillion (20,000 in the UK) and retired workers worrying about their pensions – while the profits have been privatized.
As well as the healthy profits made by shareholders and the consultancies brought in to turn the failing giant around, the real winners are the hedge funds who bet on Carillion's shares collapsing.
Short-selling is when speculators bet on company shares falling.
Like vultures, hedge funds had been waiting to cash in on Carillion's collapse, raking in hundreds of millions from the debacle.
Marshall Wace – whose co-founder Sir Ian Marshall was a major leave backer in the Brexit campaign – was the biggest winner as Carillion's shares tumbled last July after a profit warning.
Its bet made a tidy profit on paper of £19.1 million pounds in just three days.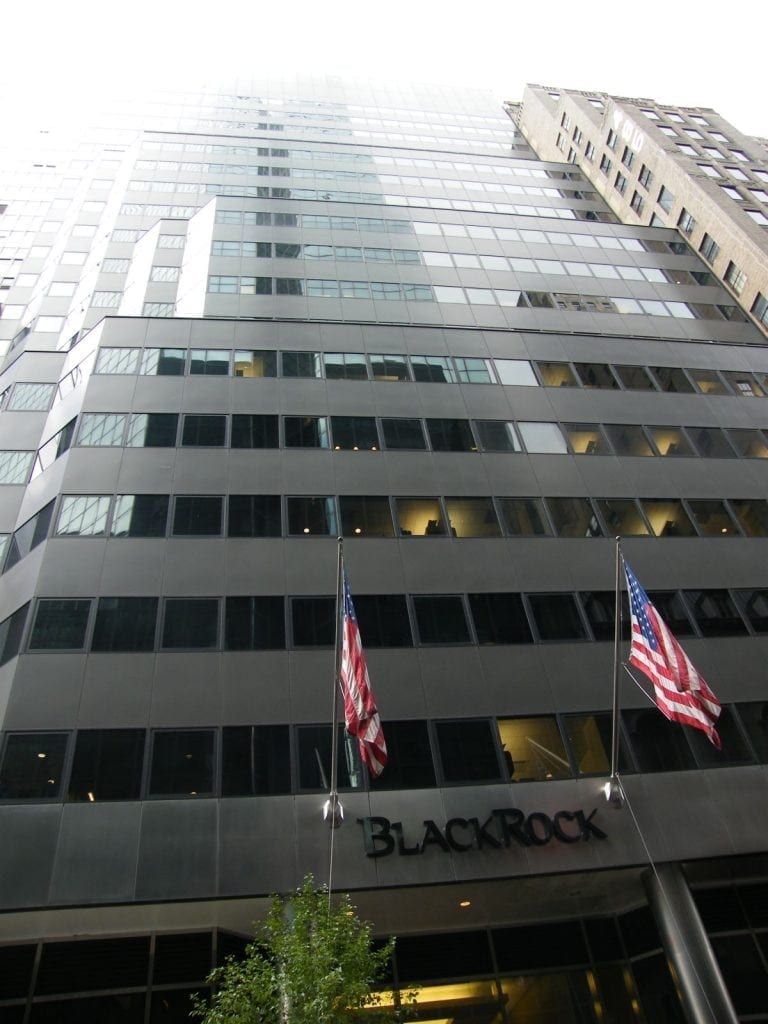 Another big winner is the US-based investment giant BlackRock – which recently hired former chancellor George Osborne on a salary of £650,000 for one day a week – the world's biggest fund manager made over £16 million across its funds.
Other UK hedge funds that have coined it from Carillion's decline include Thunderbird Partners which profited to the tune of £14.5 and Immersion Capital which stood to make over £11.4 million.
In all, hedge funds have made around £300 million from the debacle since spotting that the Government contractor was in trouble as early as 2015.

Sadly the Government weren't as quick off the mark as the Hedge Funds were. The Conservatives are coming under immense pressure over failures to spot warning signs while still awarding Government contracts to the firm.
"Alarm bells have been ringing for over six months about the state of Carillion's finances, so the Government must come forward and answer questions on exactly what due diligence measures were undertaken before awarding contracts to Carillion worth billions of taxpayers' money," insisted shadow cabinet office minister Jon Trickett.
Carillion should have been designated "high risk", explained the Labour MP, and demanded that the Government explain what checks it made before awarding the corporation more taxpayer-funded contracts.
As Carillion announced that Government talks had failed and it was filing for insolvency, questions are also being asked today about having Carillion chairman Philip Green act as a Government adviser at the same time as working for the government contractor. He was appointed as Number 10's corporate responsibility adviser by David Cameron in 2011 – the same year he joined Carillion.
You couldn't make it up…
UPDATE: The Cabinet Office directed us to Minister of the Cabinet Office David Lidington's statement to Parliament:
"It is regrettable that Carillion has not been able to find suitable financing options with its lenders but taxpayers cannot be expected to bail out a private sector company.
"Since profit warnings were first issued in July, the government has been closely monitoring the situation and has been in constructive discussion with Carillion while it sought to refinance its business. We remained hopeful that a solution could be found while putting robust contingency plans in place to prepare for every eventuality. It is of course disappointing that Carillion has become insolvent, but our primary responsibility has always been keep our essential public services running safely.
"We understand that some members of the public will be concerned by recent news reports. For clarity – All employees should keep coming to work, you will continue to get paid. Staff that are engaged on public sector contracts still have important work to do.
"Since its inception in the 1990s private finance has helped to deliver around £60 billion of much-needed capital investment in infrastructure in the UK across a range of projects and we will continue to maintain partnerships with responsible firms in future."
MORE:
Carillion collapse "could not have come at a worse time for the NHS" as essential services threatened
https://www.thelondoneconomic.com/news/carillion-collapse-not-come-worse-time-nhs-essential-services-threatened/15/01/
Calls on PM to act immediately to take Carillion contracts into public ownership
https://www.thelondoneconomic.com/news/business/calls-pm-act-immediately-take-carillion-contracts-public-ownership/15/01/
"Jeremy Hunt must fix this scandal – the £100m for Virgin's coffers should go to NHS patient care." Jonathan Ashworth
https://www.thelondoneconomic.com/trending/jeremy-hunt-must-fix-this-scandal-the-100m-for-virgins-coffers-should-go-to-nhs-patient-care-jonathan-ashworth/19/12/
Petition calls for investigation into allegations that MPs raped and assaulted children throughout 80s and 90s
https://www.thelondoneconomic.com/news/petition-calls-investigation-allegations-mps-raped-assaulted-children-throughout-80s-90s/14/01/