The Lakes is always the perfect gateway, but it seems so easy to get there, that I don't bother as much as I should.
So I was overjoyed to set off to the on the train to visit a place I had not been to for almost a decade.
The Lake District National Park is recognised by UNESCO as a World Heritage Site for its natural beauty and cultural landscape.
We were staying at Low Wood Bay a hotel overlooking stunning Lake Windermere. Ambleside is two miles; Bowness and Windermere five miles. It's on the main A591 north-south road through the Lakes. Great to get out on the road, however it runs rights beside the hotel.
As a beautiful twist of fate my wife's sister and family were staying at the other side of the lake, which meant we could join up and spend some quality time together.
Our room looked out over the lake and the bed was really comfortable. There is nothing like waking up in the morning and looking out onto the lake.
We dined at he hotel's Blue Smoke on the bay restaurant where the food is cooked over a woodfired grill. It has a deep south theme and the food reflects that.
The food was very different to anything else you can get in the lakes. The only issue is the delay in cooking time, due to its unique cooking method, but it is worth the wait. The three metre grill is part of an open plan kitchen, so you can watch the masters at work.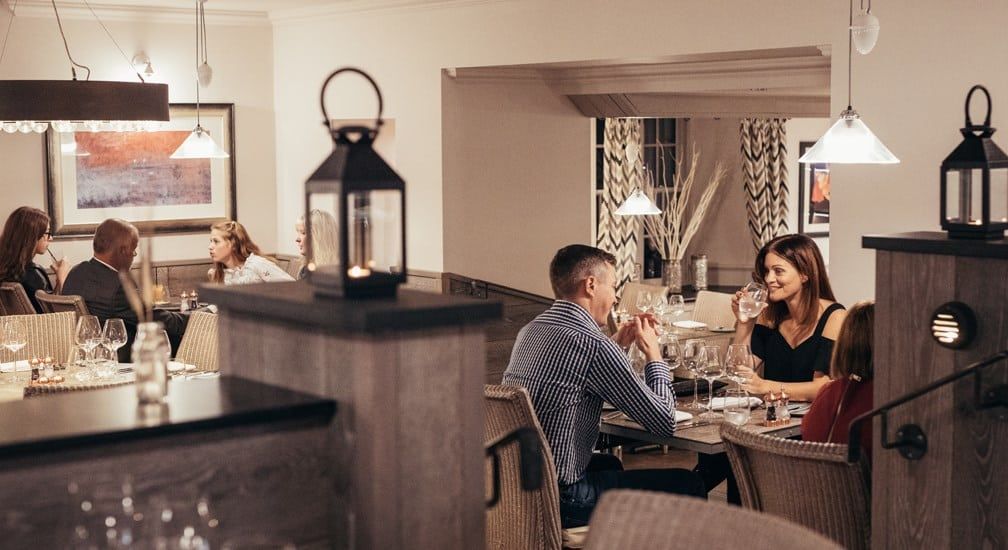 The hotel is a mix of old and new, the traditional part of the hotel is to the left of the building. The otherside of the hotel offers a modern hotel with a gorgeous view over the lake. A perfect place to drinks some of their delightful cocktails.
You always need some indoor pampering areas in the lakes, as rainfall is to be expected, naturally.
The leisure centre includes a pool, whirlpool tub and gym plus beauty-treatment. It was slightly dated but it was just about to refurbished and I would like to come back to see what they have done with the space.
I got a fabulous massage and it left me feeling totally relaxed. Not something a journalist who lives in London says very often.
Over the road, on the lake, the hotel offers a range of watersports, but it was too cold for me so I cried off. But it looked a lot of fun to the brave souls who were tougher than me.
We met up with my extended family and took the water taxi across the lake, which was great to get out on the water itself, looking back at hotel, which sits majestically beside the lake, it was the perfect getaway.
Overall the hotel was a great resort destination and I will be back to visit again soon.
Provider: English Lakes Hotel Resorts & Venues – Low Wood Bay
Contact: englishlakes.co.uk/low–wood–bay / 0333 2203 105
PRICE: starting from £158 per room per night (based on 2 adults in a twin/double room) Best Flexible Bed and Breakfast*
(*Price correct at time of issue)