Thanks to the Warrior Challenge, a triathlon carried out by two veterans of the Afghan War which raised £52,000 for solder charities, today five British Army families will embark on a once-in-a-lifetime trip to Lapland to meet Santa Claus. Each family was chosen at random and all have been affected in some way from the aftermath of the war in Afghanistan. The group departed from Liverpool John Lennon Airport this morning and will be spending three days exploring Santa's homeland with tour operator, Santa's Lapland.
Veteran Andy Reid (centre in black tracksuits) and Warrant Officer, Glen Tarten-Hughes (centre in red jumper) both received life changing injuries as a result of the Afghan War and came up with the epic 'Warrior Challenge' fundraising triathlon in remembrance of six service men who lost their lives in an explosion. The challenge raised money for ABF The Soldiers' Charity, the National Charity of the British Army, and Style for Soldiers set up by English luxury shirt maker, Emma Willis MBE, who has supplied beautiful shirts and outfits to 650 military veterans with transformative effects on their self-esteem.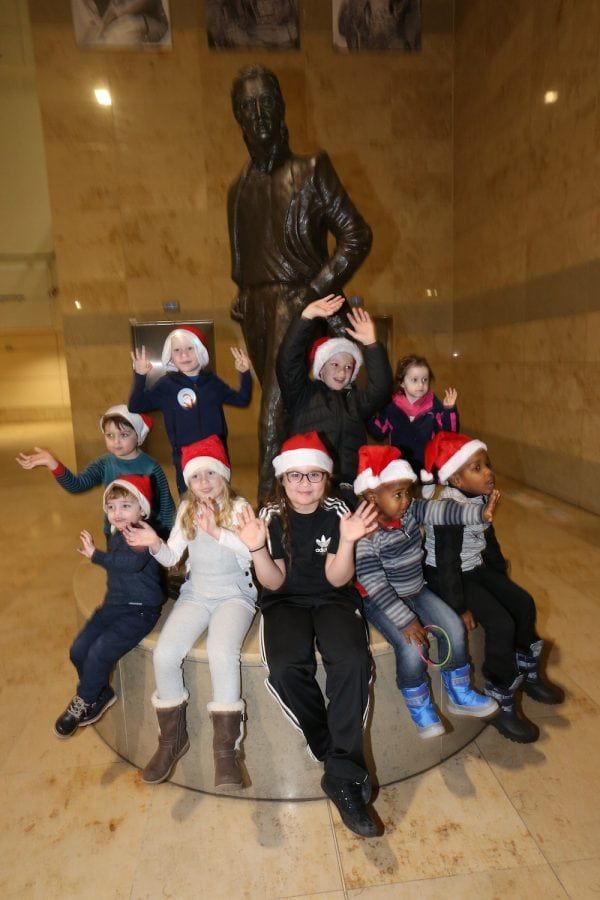 The challenge took place in June 2017 and involved a 400 mile cycle and 125 mile kayak across the UK by Andy Reid and Glen Tarten-Hughes, whilst Andy North, a cycling world record holder from Ultra6, ran a marathon alongside them every day. The Warrior Challenge route began in Lytham St Annes, Lancashire and took them past the graves of the six soldiers killed in Afghanistan, finishing at Westminster Bridge in London 14 days later. The soldiers, Sergeant Nigel Coupe and Corporal Jake Hartley, and Privates Christopher Kershaw, Daniel Wilford, Anton Frampton and Daniel Wade, served with The Yorkshire Regiment (the same Regiment as Andy) and The Duke of Lancaster Regiment.
https://www.thelondoneconomic.com/must-reads/man-replied-african-internet-scammer-joke-ended-helping-needy-dad-earn-25000-turn-life-around/14/12/