Fascinating pictures show the moment an incredibly rare weather phenomenon – known as a fogbow – was captured by an amateur photographer.
Sylvan Buckley, spent a night in the frosty Highlands waiting for the sun to rise.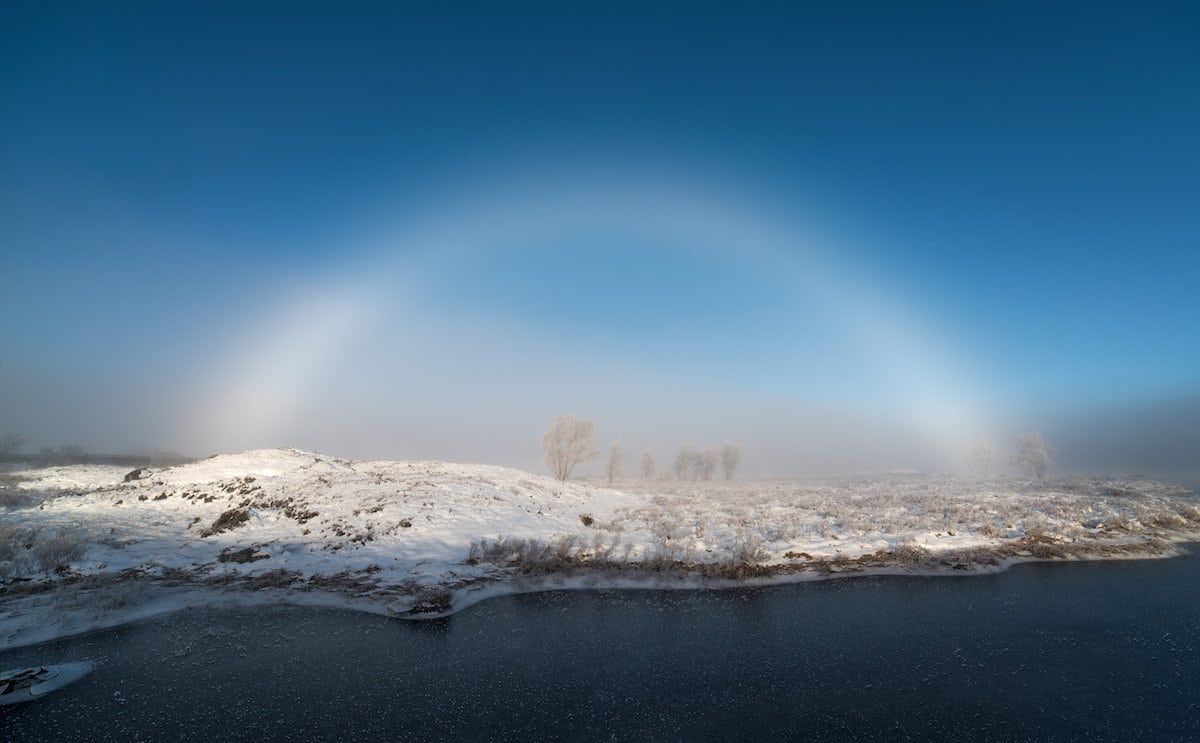 But he was left speechless when he spotted the rare phenomenon which, unlike a rainbow, shows a white bow shape through the fog.
Sylvan, 41, of Saltcoats, Ayrshire, then snapped a series of stunning photographs of the bow beside Loch Baa on Rannoch Moor, in the Scottish West Highlands,
He said: "I was up in the Highlands waiting for photos of the sunrise.
"I knew there was fresh snowfall, I knew the sun was about to come up, but then I turned around and there it was.
"It looked like a rainbow but had no colour at all. It was just a sheer white rainbow.
"It was absolutely gorgeous to see. It's one of the things you look for but when it actually happens you just can't believe it."
A fogbow is similar to a rainbow, except it appears as a bow in fog rather than rain.
Due to the small water droplets, fogbows appear mostly white, with a red outer edge and blue inner edge.
https://www.thelondoneconomic.com/must-reads/pranksters-erect-giant-five-foot-tall-snow-penis-place-sign-requesting-no-dck-pics-please/12/12/
https://www.thelondoneconomic.com/must-reads/weird-news/video-captures-moment-ufo-appears-zoom-around-sheffield-uniteds-stadium/18/12/