This is the moment a fighter and a passenger jet appeared to cross paths thanks to a perfectly-timed photo.
RAF Typhoon display pilot Flight Lieutenant Jim Peterson was doing an early season display practice over RAF Coningsby in Lincolnshire.
He crossed the vapour trail of a passenger jet flying several thousand feet overhead, giving the appearance of a synchronised display manoeuvre.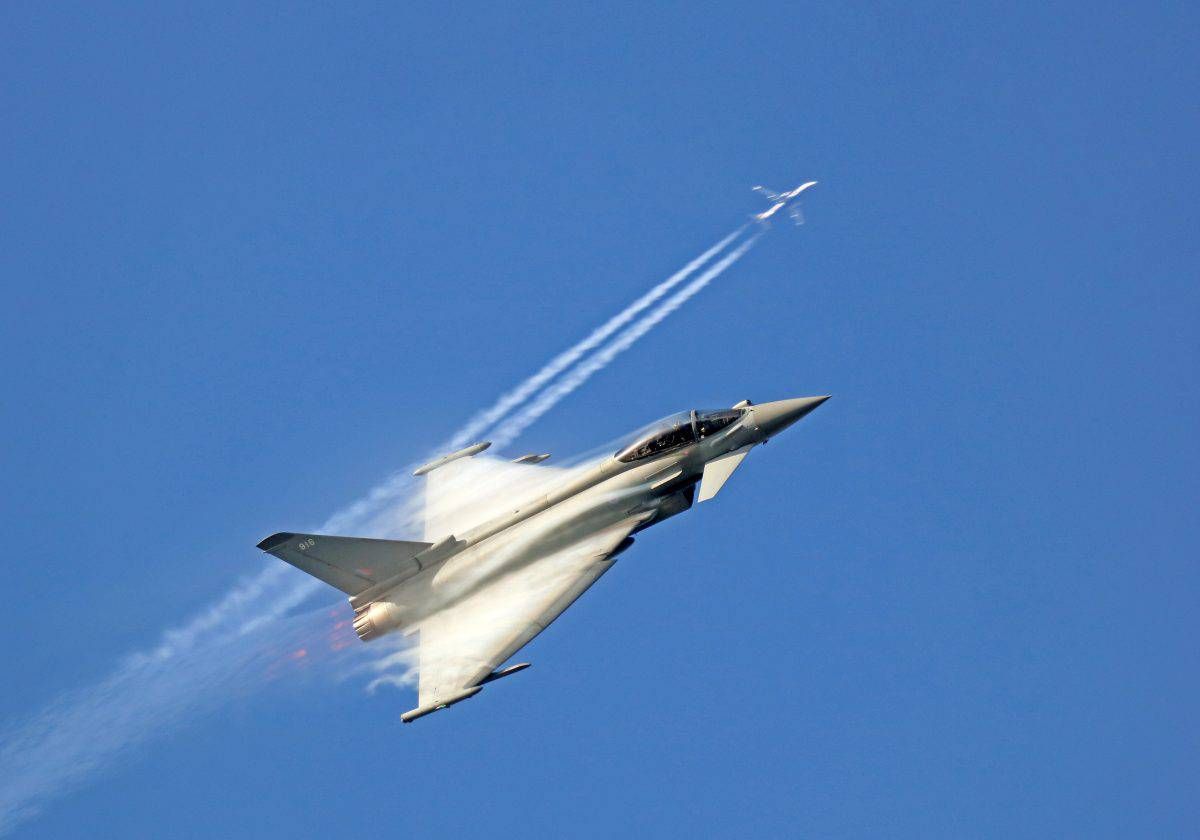 The moment was captured by photographer Mike Woodward, 53, on Monday.
He said: "Red Arrows watch out. It looks like there's a new RAF display team in town.
"The display team have broken with tradition this year with Lieutenant Peterson flying with the team for his second successive season, while pilots usually only serve one."
By Joe Smith