By Isolde Walters
What is there not to love about Tuscany?
With its rolling hills, endless olive groves, hilltop villages and world-famous wine on tap, Italy's heartland has all the charms of the English countryside but with far better food and the promise of dependably sunny skies.
Desperate to escape the grey drizzle of London, I flew out for a relaxing weekend in the region's Serchio Valley, located between the Apuan and Apennine Alps. An unexploited corner of tourist-friendly Tuscany, the Valley boasts beautiful woodlands, streams and vineyards – and is just an hour away from the delights of Lucca, Pisa and Florence.
My friend Phoebe and I caught an early morning flight from Gatwick and arrived at Pisa airport just before noon on Saturday. We oohed and aahed as our driver sped along the winding hillside roads to our hotel, the Renaissance Tuscany II Ciocco Resort and Spa.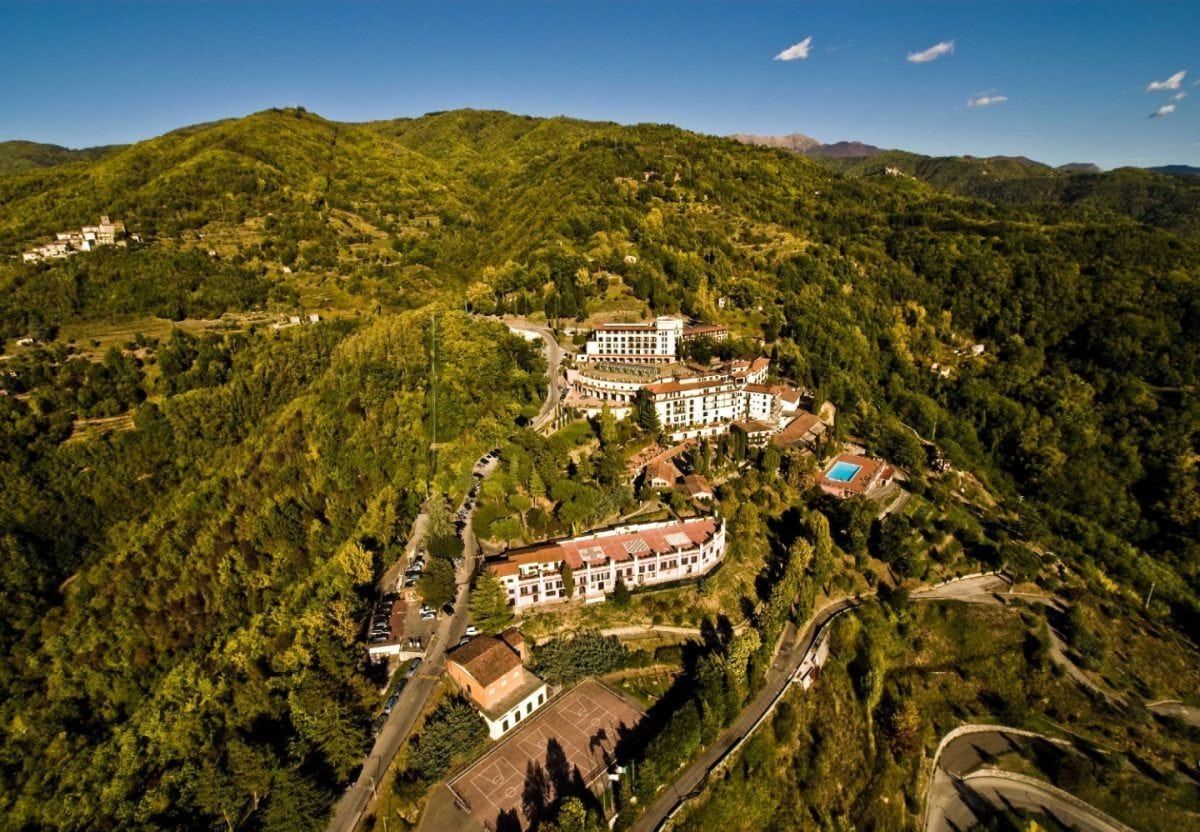 This five-star honey-coloured sprawling resort, perched on the top of a hill just minutes away from medieval town Barga, is the place to visit if you fancy an indulgent break from hectic city life.
After checking in, we headed straight for the spa and splashed about in the beautiful blue-tiled pool before trying out the sauna and steam room. Quickly adapting to the luxury of our surroundings, we each plumped for a massage.
My hour-long aromatherapy treatment used local ingredients including chestnut, honey, olives, wine and herbs and was just the thing to make me forget the daily grind.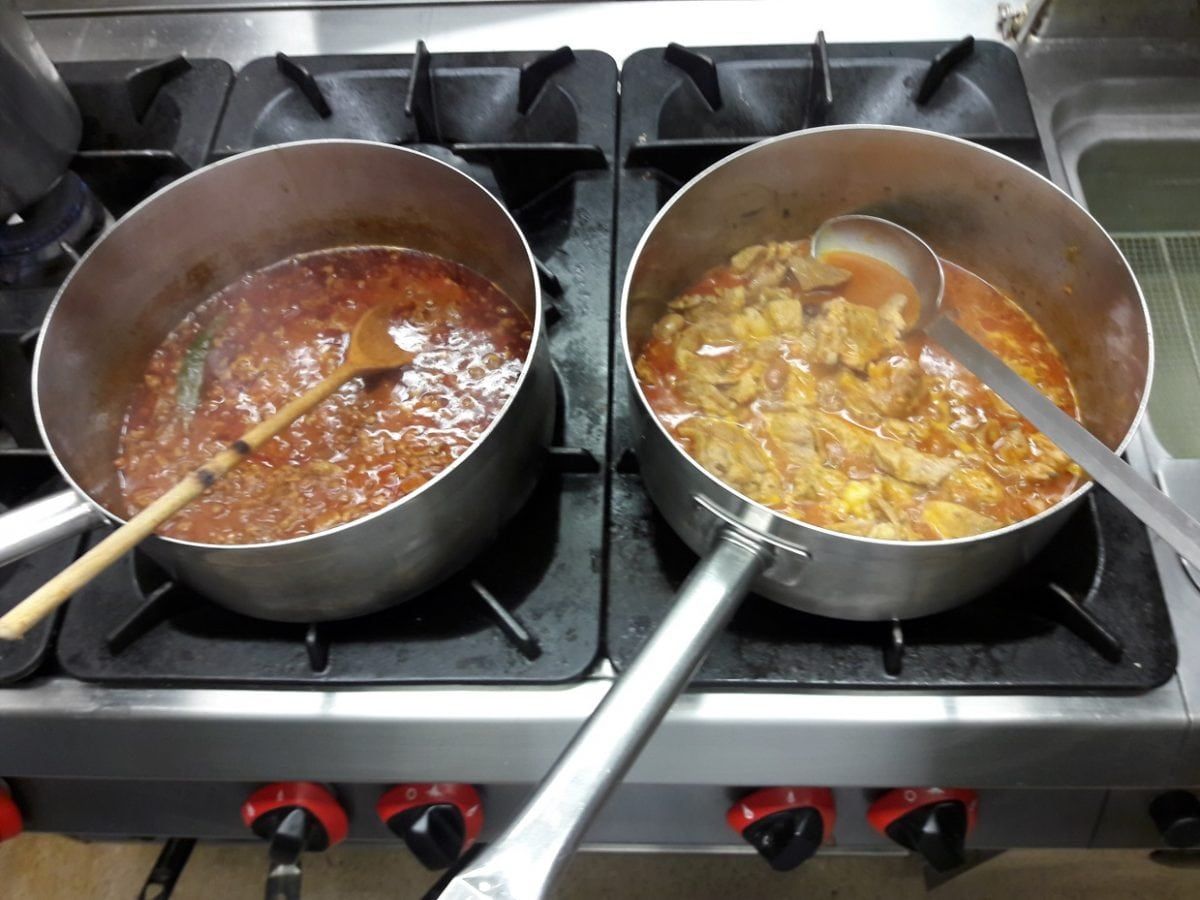 Later that afternoon it was time for a cooking lesson with the hotel chef. He taught us to make pasta the Tuscan way – cracking an egg into a heap of double zero flour then kneading the dough with the heel of our hand like a real Italian mama. We learnt the trick for those flavoursome pasta sauces: soffritto. This involves chopping red onion, carrot and celery super fine and allowing the almost pulp-like mixture to cook extremely slowly in lots of high quality olive oil. We piped tiny drops of baby pink marzipan onto the region's traditional biscuits, named the Befanini di Barga.
That evening, we ate the fruits of our labour: homemade spaghetti with a hearty meat and mushroom sauce, polenta with beef stew dotted with shiny black olives and an out-of-this-world cheese and chocolate cake served with custard cream.
The food did not disappoint all weekend. We enjoyed risotto thick with truffle oil, beef carpaccio with slivers of parmesan, hearty ragouts and delicate lemon sorbets.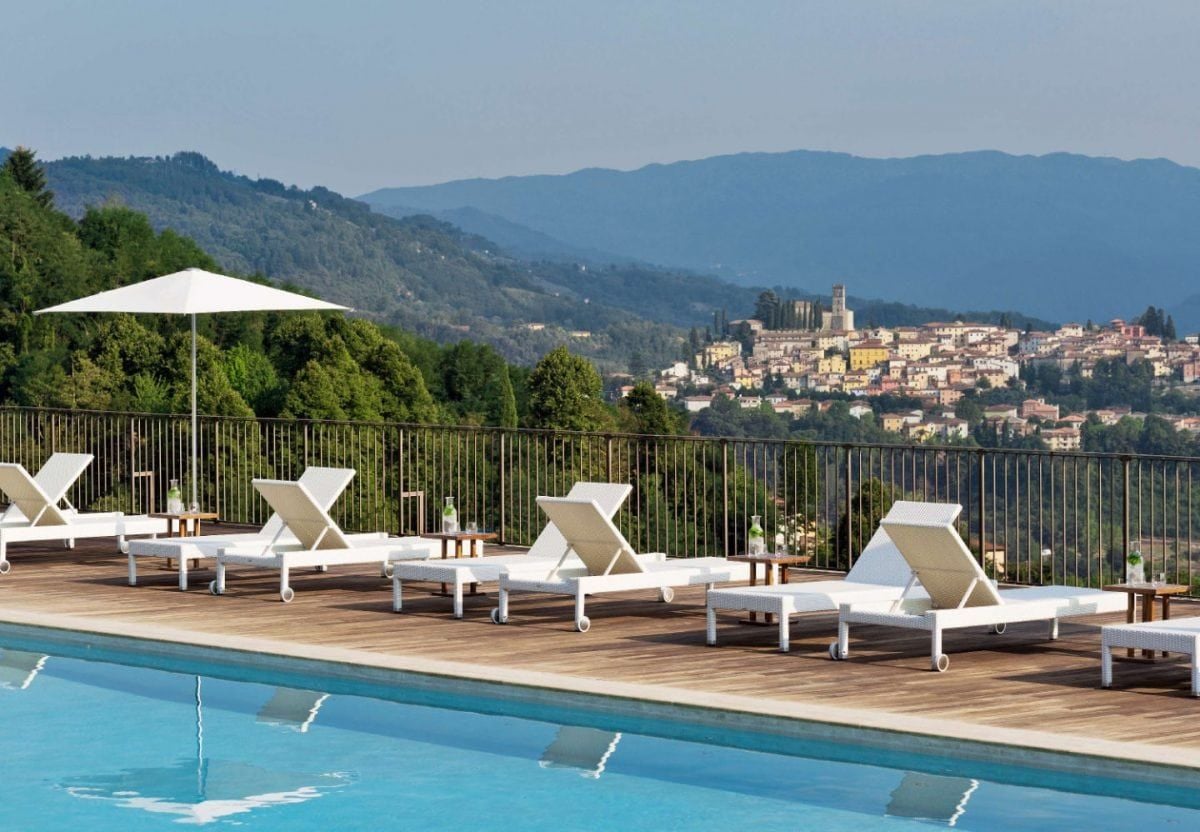 The next morning, we woke and discovered the best feature about our rooms – the balcony. There is no better way to start the day than clambering out of bed, pulling open the curtains and stepping out to a breathtaking 360 degree view of the valley – the rolling hills, the trees with their leaves just giving way to autumn, and above it all, a perfect, cloudless blue sky.
After breakfast, we ambled around the grounds of the hotel before hopping in a cab which took us for a wine tasting at Podere Concori, a local organic winery.
Winemaker Gabriela da Prato showed us around his award-winning boutique vineyard, pointing out the vats where grapes are still crushed by ladies' feet, introducing us to the winery's donkey and explaining that instead of using chemical products, horn manure – a cow's horn filled with manure – is buried deep in the ground to make the vines grow strong.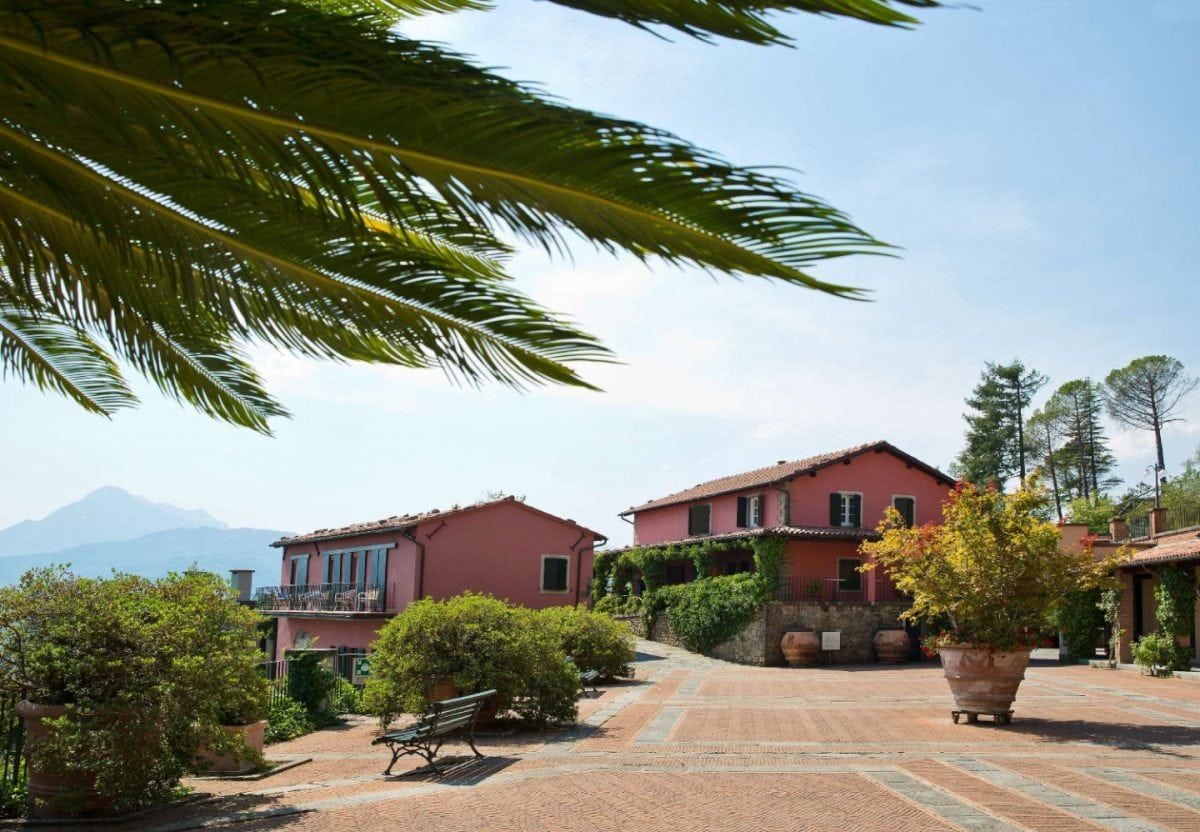 We tasted a selection of his wines accompanied by a delicious spread laid on by his wife.
Our final excursion was to another gastronomic destination. We travelled to the small town of Fabbriche di Vallico, 43 miles northwest of Florence, to see one of the last chestnut mills in Tuscany.
The traditional mill has been making the uber trendy, gluten-free chestnut flour, beloved of clean eaters, for more than three centuries.
Fosco Bertogli, a wizened Tuscan who has been running the mill for decades, showed us the four huge millstones that grind the chestnuts into flour powered only by the current of the river flowing beneath the floorboards.
We wandered around the characterful old factory, dusty with flour, before going to a cafe to taste cakes and tiny pancakes made with the flour.
They were delicious, sweet and nutty, perfect with a cup of strong coffee.
And all too soon, it was time to hop back into the cab which would take us to the airport and then on home.
I was sad to leave beautiful Tuscany behind and I would return in a heartbeat. But next time I would rent a car. It seems a shame to be so close to Florence and Pisa and not make a visit.
If you are looking for a blissful weekend away, give the city break a miss and head to the Renaissance Tuscany II Ciocco Resort and Spa where you'll be surrounded by spectacular countryside and treated to all the indulgence you could ever wish for.
RELATED 
Exploring one of Enid Blyton's favourite retreats: Knoll House, Dorset