The aroma hits before you see it: at first it's a generic cooking scent in the air, then it turns acrid, and by the time I'm fully enveloped, its putridity is positively unwelcome. No wonder they call it stinky tofu. In the Ningxia Night Market in the capital of Taipei, the flood of lights and activity suggesting it's midday rather than midnight, my first experience of the infamous dish feels like a rite of passage given the same powerful punch follows me around Taiwan – down busy passageways in clouded mountain villages, through city streets heaving with shops, and when I least expect it during picturesque lakeside walks.
The much-derided stinky tofu has two things going for it. Firstly it tastes better than it smells. By which I mean if you take a few pieces away from its source and nibble at it, it's decent enough – like how you might expect fermented chunks of deep-fried tofu to taste: a mix of tofu's nothingness and the vinegariness of kimchi. Secondly, the smell is bad, but not as bad as I'd feared from other reports. You'd be hit with worse walking the back streets of Soho, though I guess that's a low bar in the context of dinner options.
Thankfully, it's only the start of what eastern delights Taiwan has to offer for foodies. While China insists the country is part of China, both ancient and modern history suggests otherwise. Like the culture, the cuisine is dominated by the behemoth, but international influence – earned from its strategically important position between the South China Sea, the East China Sea and the Phillipine Sea, and from its Japanese, Dutch and Spanish settlers – have blended together to give Taiwan a character uniquely its own. It's where bubble tea originated, where you'll find beef noodles as the national staple, and where pineapple cake dominates as a sweet treat.
Its large Buddhist population means that it's a haven for vegetarians and vegans too, a rarity in the Far East. As well as vegetarian restaurants, like the contemporary Meimen Garden with its expansive menu, just stroll around the rest of the bustling night market to see the variety of veggie-friendly foods on offer. It helps that signs are often in English as well as Cantonese, which significantly the amount of errantly-eaten meat. There's everything from whole, roasted water chestnuts to scallion omelettes, to sweet potato balls with a gorgeous custardy centre for dessert. As with Taipei's other night markets, and including its full range of offerings like sausages, pork rice and duck head (not sampled by your roving reporter, sorry), it's guaranteed that the food is fresh, keenly priced, and, never mind what the Michelin guide says, it's here that you'll find Taiwan's best food, following the adage of 'do one thing, and do it well'.
Even for a sit-down menu, cost is no indicator of the quality of the cuisine in Taiwan. Shin Yeh Dining, at the top of the iconic Taipei 101, offers the best views of the city and its mountains beyond, and they spoil guests with their service. But one's tastebuds are even more tantalised by the restaurant at basement level, Din Tai Fung. You know, the world-famous dumpling restaurant with busy branches across the globe including one in Covent Garden.
Their first cheap-eats restaurant was opened a stone's throw away in Xinyi Road 50 years ago. The original eatery is a bucket-list experience for a worldly-wise foodie, but the restaurant is tiny, meaning queues are rarely less than an hour or two long. The larger branch at Taipei 101 is a good alternative – there are just as many people in line, but the wait goes quicker. The lunchtime I arrive, the queue comprises of oooh, about 50 to 100 people, at the front of which is a priest in his full regalia, a reminder that you need the patience of a saint to wait in line. But it's worth it.
The restaurant's dim sum is a masterclass on how it's supposed to be done, not least because they hand make their signature pork xiaolongbao on site. Later, at CookInn, I have a go at making these xiaolongbao myself, and it's certainly not as easy as it's made to look by the factory line of chefs hard at work at Din Tai Fung's glass-fronted kitchen.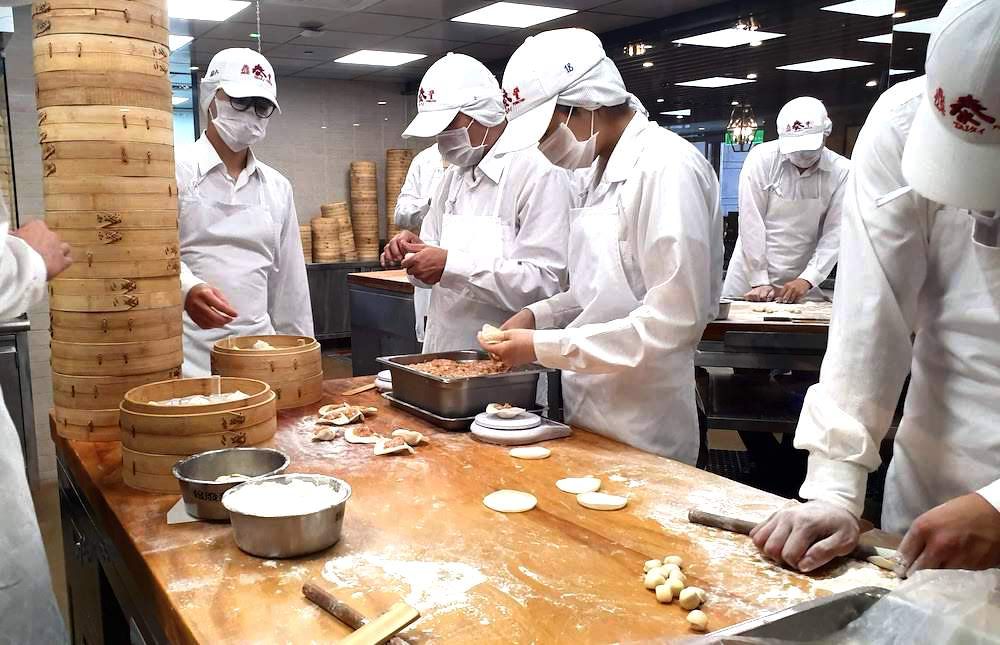 "Every xiaolongbao of them has five grams of pastry, and 16 grams of pork filling," our uniformed, earpieced waitress explains as we watch the chefs at work, mesmerised. "So each of the 10,000 xiaolongbao we sell in Taiwan each day is 21 grams exactly. There are 18 folds on top, which the owner Yang Bingyi found to be the right balance between being visually intricate, and not being too thick on top."
The result of their exacting standards is the same moreish pastry enveloping a high-quality, ample filling – it's a good thing there's five to a portion. Side note: don't leave without trying their chocolate xiaolongbao. Made with melty dark chocolate sourced from France, it's the stuff dreams are made of.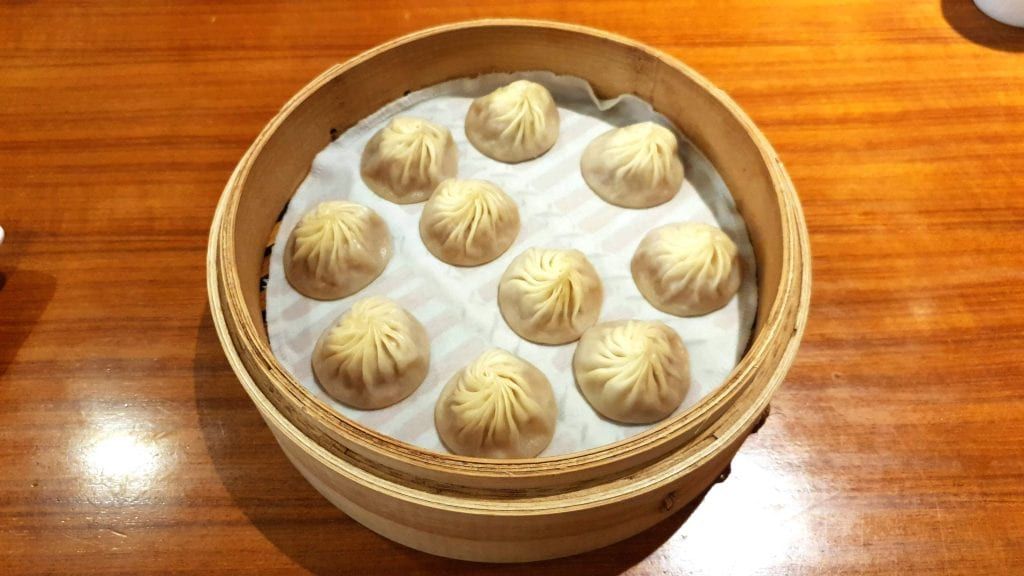 Meanwhile, at Sun Moon Lake
Those who do as the locals do and take a few days out at the lakeside holiday location of Sun Moon Lake – so called because the two halves of the lake look like the sun and the moon – will find more delicious dining in deceptively casual environments.
In the centre of Taiwan, the placid lake is the go-to place for a staycation. Along its shores are a mix of temples, hotels and holiday homes, and apart from a few glaring exceptions, the skyline is preserved to fit in with the natural environs. Though the roads around it are winding, it's around an hour from one end to the opposite, meaning the nondescript café/restaurant of Lusian in Yuchi is accessible to all.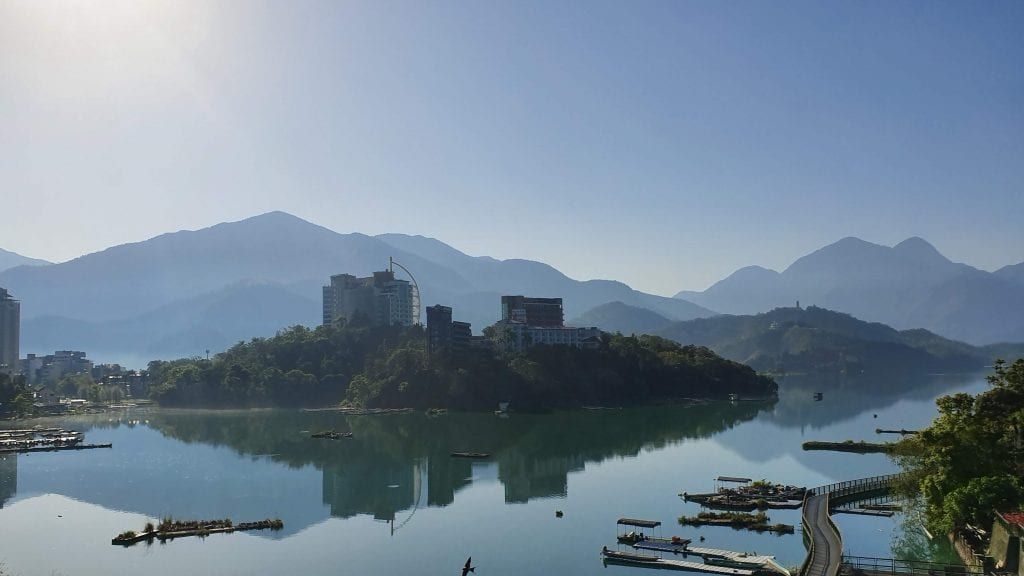 The owner and head chef, Ashan-shi, moved from a five-star hotel to run this no-frills aboriginal place, whose appearance (think sports on the TV, plastic table covers and choose-your-drinks-from-the-fridge service) makes it all the more surprising that the food is so delicious. The king prawns, on top of a bed of rock salt and under a heap of chopped garlic, were a highlight, especially as they were delivered by our One Direction sweatshirt-wearing waiter still sizzling it its cast iron skillet. Even the odd-sounding bamboo shoots with cheese on top turned out to be delectable. But there was no beating its award-winning dessert of ice cream with crispy strips of fried pumpkin pastry, topped with chocolate sauce and sprinkles, as all award-worthy desserts should be.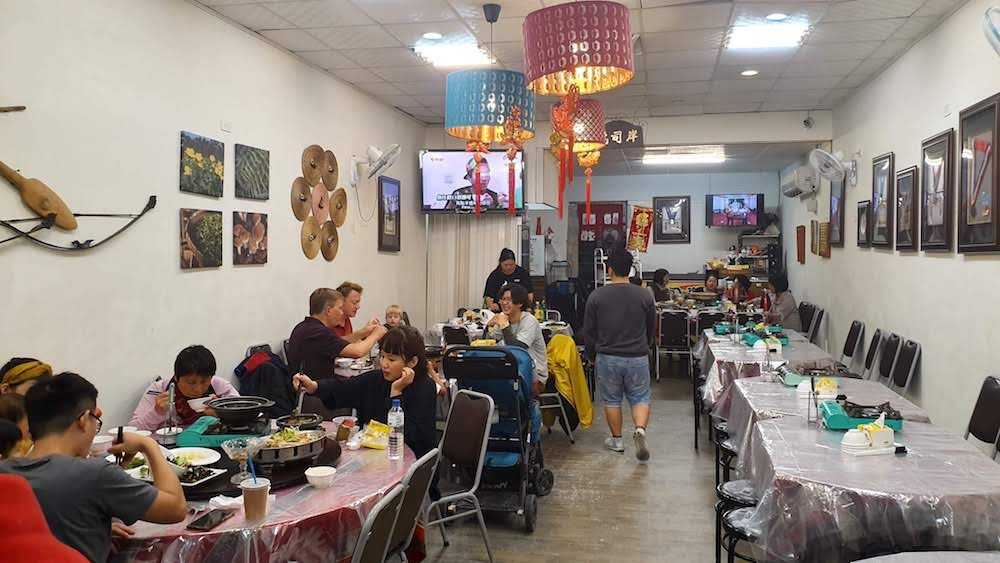 Yet if it's high-end you want, it's easy to find, especially back in Taipei, a modern capital with a population of nearly 3 million and well kitted out for business entertaining. Between its maze of metro stops underground, and sleek skyscrapers towering above, there are 20 restaurants decorated with Michelin stars, and plenty more that are kitted out to the Edison bulb-lit, metal framed standard of international restaurants these days.
Aside from the menus, where it significantly differs is its drinking culture. It's easy to forget in our pub-obsessed city that not everywhere is the same. Fuelled by the feast at Ningxia Night Market, my companions and I head off to locate a bar around the Ningxia area, busy with traffic and bright lights. But there's none to be found, and not even brief moments of free wi-fi on the street can help us locate one. Eventually, we stumble across an unnamed bar/restaurant that's closing, but we persuade them to stay open to sell us pints of Heineken in an otherwise-empty, half-lit space. It took further investigation to find out there are great places for a drink, but these are either secret cocktail joints or bars in choice hotels – and both options need thorough researching beforehand. Still, that's all the more reason to spend the cash and calories on the delectable dishes Taiwan has to offer. These, it seems, are very easily sniffed out – especially the stinky tofu.
Shilpa was a guest of the Taiwan Tourist Board.
China Airlines flies five times a week from London Gatwick direct to Taipei, with return fares from £500 per person.
Shilpa stayed at Taipei City Hotel (rooms from £74) and Check Inn (rooms from £64) in Taipei, Silks Place in Tainan (rooms from £91) and Sun Moon Lake Hotel (rooms from £111) in Sun Moon Lake.