Jackie, 58, an accounts manager from Kent, was totally outraged when a leftwing speaker gave a speech at a leftwing festival.
Labour leader Jeremy Corbyn addressed the 135,000 strong crowd at the traditionally leftwing Glastonbury festival. Whilst the crowd chanted Corbyn's name and gave him a rapturous response, one BBC viewer was left in a total spin.
Jackie said 'I couldn't believe what I was seeing when I flicked on the BBC. That terrorist prat Jeremy Corbyn being allowed to speak to the entire crowd at Glastonbury Festival.'
'The papers all agree that he's a twot, so what's he still doing on my television? I just want to watch Katie Perry without seeing his ugly mug.'
Corbyn joins long a list of socialists and leftwing campaigners who have spoken at Glastonbury since the festival's inception.
'I was shaking with rage when I heard that bloody mob singing "Ohh, Jeremy Corbyn" Who do they think they are?' said Jackie.
Jackie added 'I bet they were students? Bloody students. I expect we were paying for their piss up, or accommodation, or living expenses, or tuition fees, or whatever it is we don't pay for, as per usual. I bet Corbyn bought their tickets out of tax payer's money.'
'Where was Theresa May? Why didn't they put her on as well? We need strong and stable leadership, not real leadership where the leaders just represent the people and give them exactly what they want.'
Festival organizers Michael and Emily Evis have left some subtle clues pointing to the fact the festival is run by leftwing activists, with festival areas given names such as 'The Left Field' and 'Green Futures'.
The Evis' have been covertly inviting leftwing speakers to the festival since 1970, and subtly sneaking 60ft Greenpeace banners onto the main Pyramid stage, every year.
Given the festival is a mainstream music event, televised on the BBC, the Evis family even had the bare-faced audacity to encourage sustainability, recycling, social inclusion, animal welfare, and peace, all in plain sight of a largely left leaning audience.
Jackie remarked 'All this hippy stuff should be kept behind closed doors. I'll be sending a letter of complaint to the BBC. This isn't what I pay my license fee for. I didn't even watch it."
'I'm looking forward to Monday when Richard Littlejohn will definitely have something clever to say about this total disgrace, which I will agree with without question.'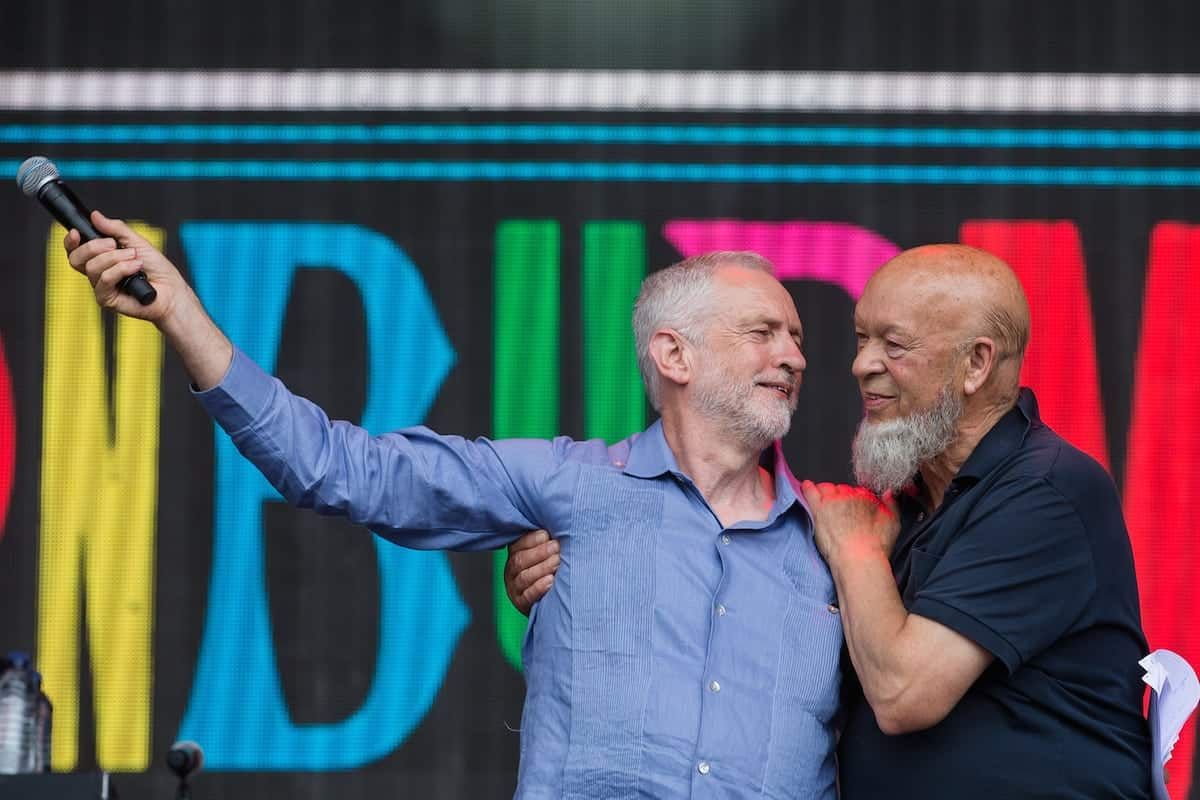 http://www.thelondoneconomic.com/news/jeremy-corbyn-thrills-glastonbury-festival-polls-favour-leader/24/06/