Jeremy Corbyn said he'll be prime minister in six months and will start trying to get rid of Britain's Trident nuclear deterrent as soon as he can – according to Michael Eavis.
The Glastonbury Festival founder said Corbyn was fantastic, but also said the Momenentum movement that backs the Labour leader should have done more to get young people to vote in the EU referendum.
In a wide-ranging Q&A on Sunday at Speakers Forum in the Green Futures area of Glastonbury Festival Michael Eavis revealed what Jeremy Corbyn said to him before appearing on the Pyramid Stage on Saturday.
When asked about the Labour leader's appearance, Michael Eavis said: "Wasn't he fantastic?"
"I said to when are you going to be prime minister? He said: 'In six months'."
Eavis, a long-time supporter of nuclear disarmament, said he asked Corbyn: "When are you going to get rid of Trident?"
"He said: 'as soon as I can'."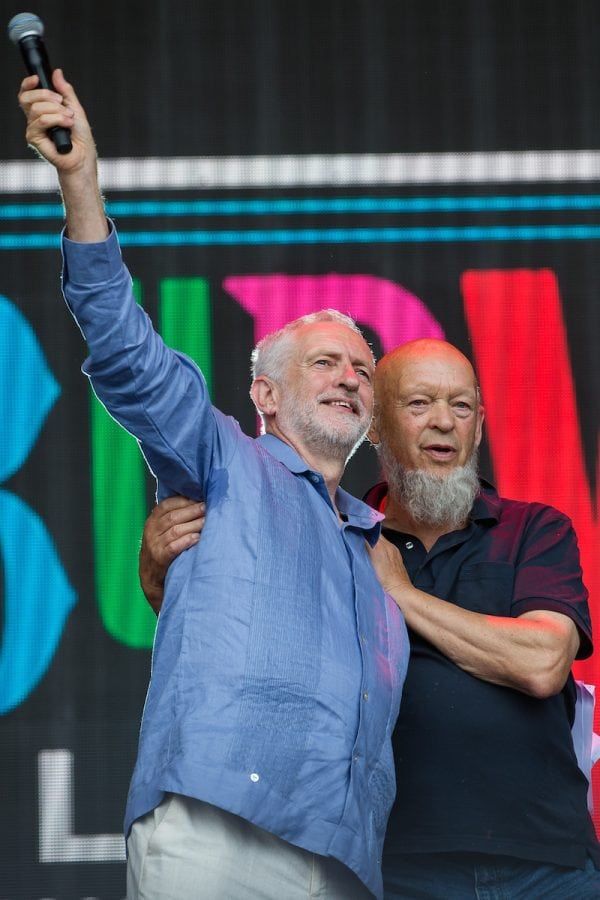 Eavis also questioned the Momentum movement's actions before the EU referendum.
A member of the audience asked about increasing numbers of young voters who voted in the 2017 general election, helping to gain seats for Labour.
Eavis said: "Why didn't they vote in the referendum? Momentum should gave done more to persuade them to vote."
Corbyn's appearance at Glastonbury is seen by many as a sign of how the Labour leader has mobilised young people into engaging in politics.
Jeremy Corbyn presented Eavis with a signed copy of the Labour manifesto while talking on the Pyramid Stage.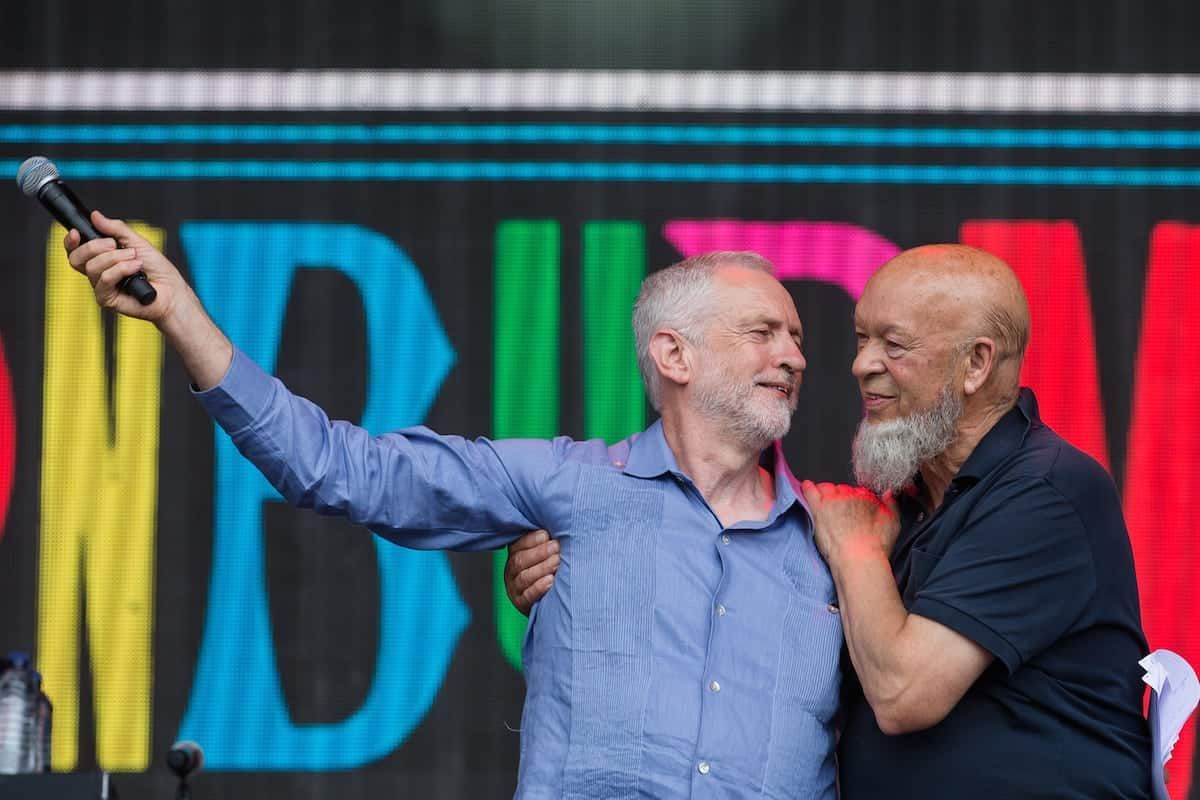 He said: "I've got a gift for you here. It says, Michael the inspiration that gave space to millions through Glastonbury. Thank you Michael Eavis for all you've done."
And in an interview with the Glastonbury Free Press, festival founder Mr Eavis said he was "thrilled" with Labour's result at the General Election.
"Millions of young people, Glastonbury people, voted for him," Mr Eavis told the festival's on-site newspaper.
"I think he has a fundamental sense of justice, of real political change, of being anti-war and anti-nuclear.
"That's what we've spent our lives campaigning for too."
RELATED 
http://www.thelondoneconomic.com/news/jeremy-corbyn-thrills-glastonbury-festival-polls-favour-leader/24/06/