A new group wants British parties to start involving EU citizens in political decisions – and is trying to change Labour from within.
One of the people behind the movement is Dr Alexandra Bulat, who could be the first Romanian county councillor in the UK, if successful during the May local elections.
She said M4L received support from London's Mayor Sadiq Khan and Labour MPs Afzal Khan MP and Catherine West MP.
She said: "We got the most support from them, which is not surprising because they are two of the very few Labour MPs who were not born in the UK."
Political representation of EU citizens is 'key'
Dr Alex said M4L wants to promote more diverse candidates and policies in the future.
In recent years, she has been growing a network of young EU citizens as part of campaign group the3million.
She said: "I first got involved with migrants campaigning but then I thought, I can complain as much as I want, about things I think are wrong in the society, but it's unlikely to change the outcome without EU citizens in politics.
"We thought there should be a movement in Labour to increase representation in the party. It's all about representation of migrant groups.
"There are many possibilities depending on how many people want to be involved."
She pointed out there are over 800,000 applications from Romania for the EU settlement scheme, but "no representation at political level".
She said M4L currently has members from all over the UK, including Polish, Italian, Greek and Portuguese citizens.
It's time for politicians to start taking EU citizens seriously
Alexandra told us why she joined Labour and what she is hoping to achieve as part of the group.
She said: "I joined the Labour Party in 2017 not necessarily because I agreed with everything Corbyn said, but I think I watched when Corbyn was first elected and I listened to him in the leadership debate, I was telling my partner, 'look, a politician who actually answered the questions!'
"I wanted Labour to do more for EU citizens rights so that is why I joined the party. It's a very difficult position, it could have campaigned in a different way.
She added: "For a very long time, people didn't want to engage on the topic of immigration across parties because it's very divisive.
"I understand why it's difficult, because when I knock on doors the moral thing to do is to challenge it, but it's difficult sometimes as it doesn't for example always feel comfortable as a young woman on my own to challenge it.
"I think in the long term what the party can do is to talk about this topic. Regardless of people's views on freedom of movement, I think we need to start taking migrant voters seriously."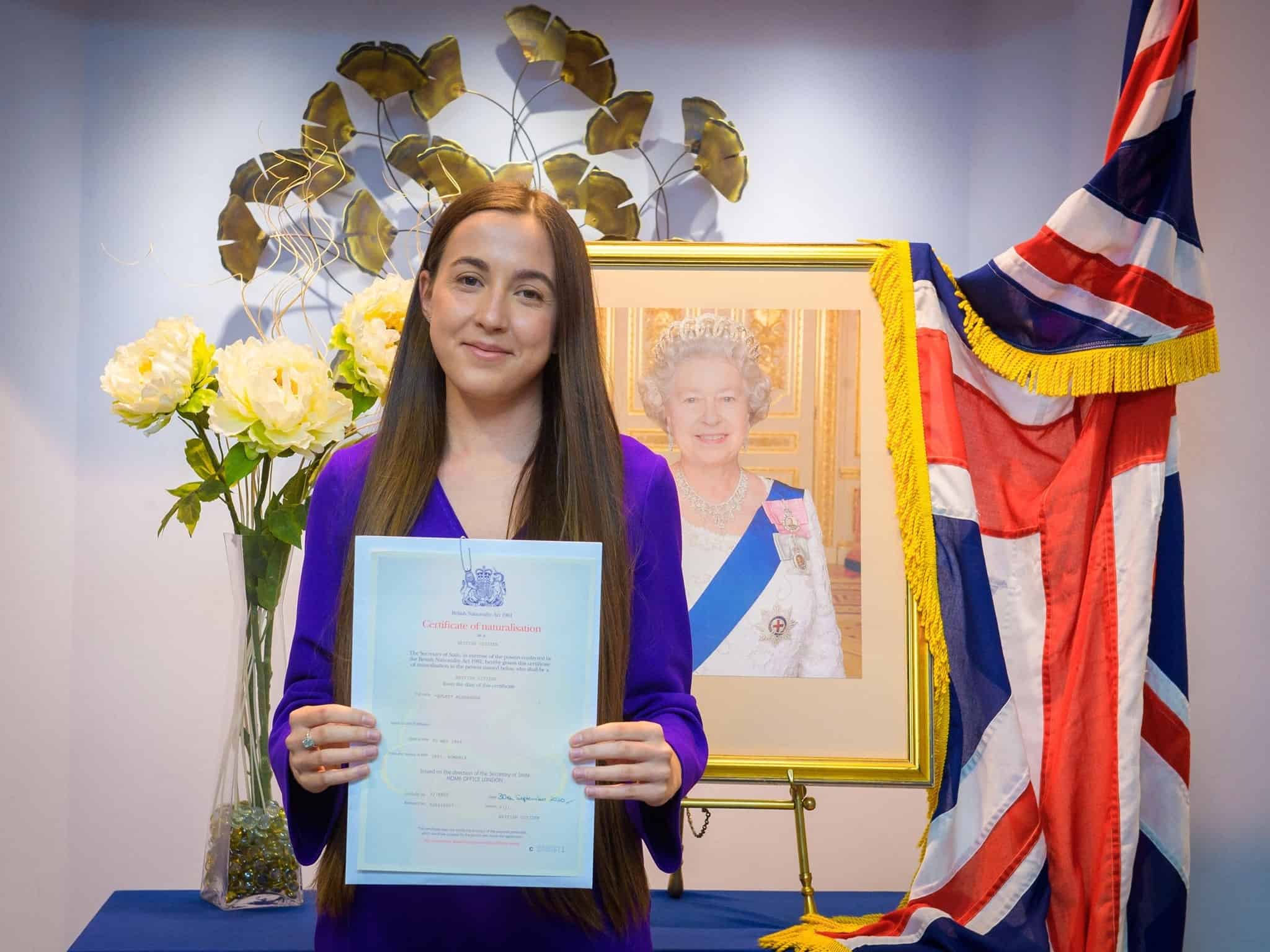 She said there is work to be done in all parties, with over four million EU citizens who applied for Settled Status in the UK, and "little work" to engage with them directly.
Dr Alex said: "They are less likely to vote in local elections, there is a massive opportunity there.
"There are individual politicians who are very supportive but there needs to be a national strategy to engage with EU citizens voters."
EU migrants struggle with British citizenship applications
Dr Alex's main interests lie in political rights and participation and access to British citizenship
As part of the3million, she is trying to simplify the citizenship process for everyone.
A report written by her which was supported by the Mayor of London was published by the3million in May last year.
It revealed difficulties in having to pay more than £1,000 to apply for citizenship.
One applicant felt the government did not want to help and wanted them to fail, the report said.
Nationality-based discrimination: 'Good migrants, bad migrants'
Dr Alex said that when she arrived in the UK in 2012, Romanians were treated very badly by the tabloid media.
She said: "Before 2014, there were a lot of negative stories about Romanians, especially after work permits, scaremongering about them stealing jobs."
But she said the stereotypes are also present in the British society: "People hear someone is from Italy or France and they say 'we love your food'.
"If you say you are from Romania they act surprised: 'Your English is very good', and if you are a student you are 'a good one'.
"I think there are nationality-based stereotypes and that Romanians have negative stereotypes disproportionately."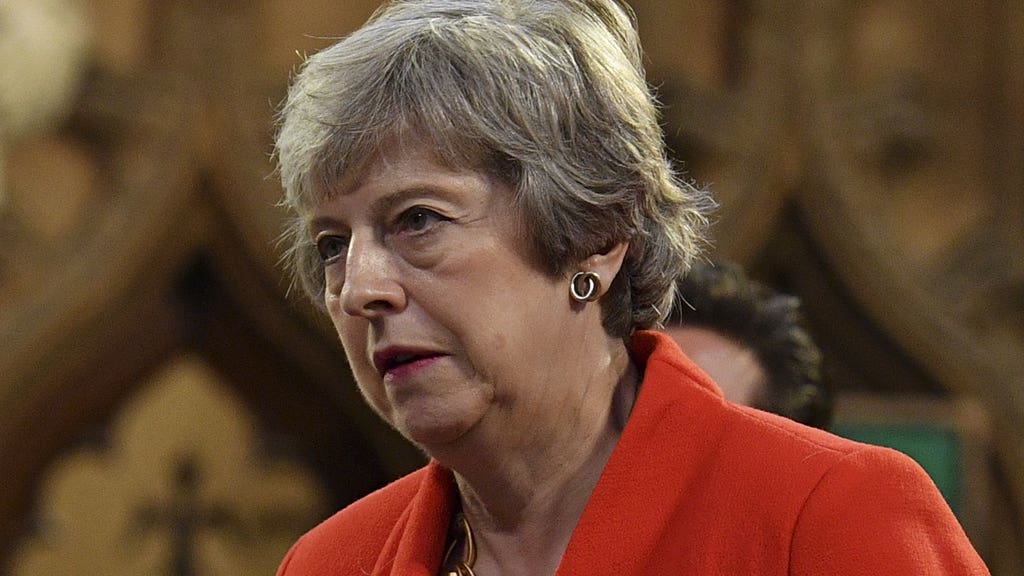 'Theresa May removed the EU Settled Status fee after my campaigning'
When Alexandra was a volunteer for migrants rights, she campaigned against a fee for the EU Settlement Scheme.
She said: "It was a small campaign but it benefited a lot of people because Theresa May removed the fee.
"She mentioned us in the Parliament when she was prime minister, shortly after the scheme was launched, and said that due to the campaign from the3million, they decided to remove the fee.
"We are all about preserving EU citizens rights post-Brexit. It was a big win."
London Mayor and Manchester MP shared their support
Sadiq Khan welcomed the M4L movement: "Representation matters, and I am proud to champion the engagement of migrants in the political process as activists and as candidates.
"We badly need your voices, your energy and your ideas."
He added: "Migrants should be in the room where it happens, playing their full part in making the decisions that affect us all".
Afzal Khan, MP for Manchester Gorton, said: "It is so important for the Labour movement to include the experiences of diverse individuals, and that must include migrants.
"Those people, like me, who choose to make this great country our home, bring a unique voice to political debate and I hope the Migrants4Labour network will support many more migrants to stand for public office, share their experiences, and work to build a better future for all those living here in the UK."
Revealed: Dr Alex could become 'first Romanian county councillor in the UK'
Renew Party: Challenger candidates 'don't get to make their case' in the media