A toddler has died after doctors discovered she had been pierced with seven PINS – as part of a sick 'black magic' ritual.
The unnamed three-year-old was taken to hospital after her distraught mother discovered she had been allegedly sexually abused.
Medics in Kolkata, West Bengal, in India, removed seven two-inch-long pins from her body – some of which had punctured her organs.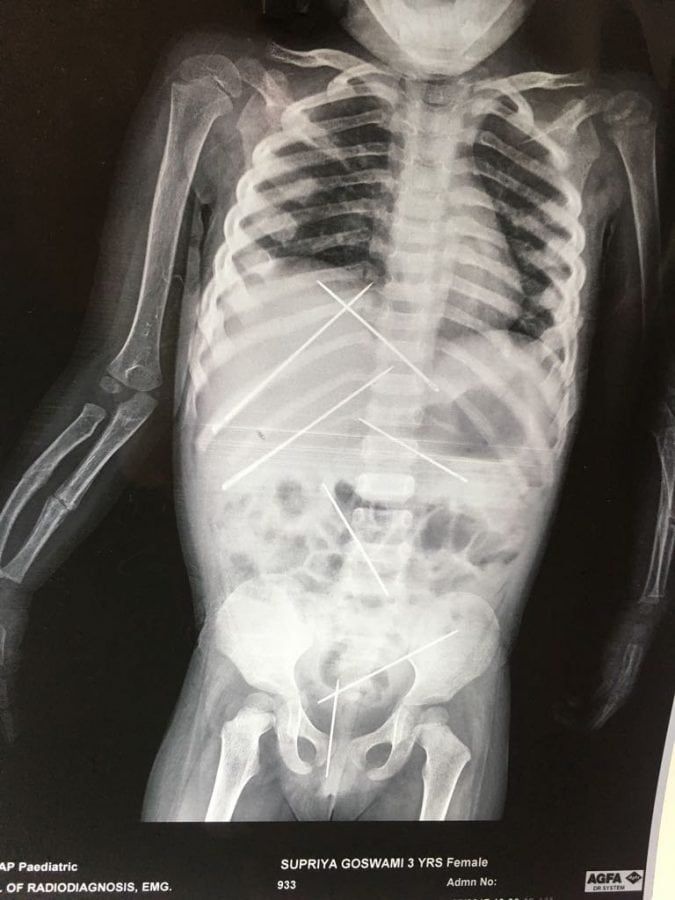 The little girl, from the Purulia district, in West Bengal, India, went into surgery but died of sepsis and pneumonia during recovery.
Police have a lodged a case under the Protection of Children from Sexual Offenses (POSCO) Act against former home guard Sanatan Thakur.
He had employed the child's mum as a domestic worker and is reportedly accussed of "practicing black magic".
A local source said: "The incident of abuse came to light when the child's mother took her to a state-run facility in Bankura, some 200 km away from Kolkata, following complains of cough and cold.
"But the doctors were startled to discover multiple external injuries in her body, including those inflicted by the needles.
"After analysing the medical investigations such as MRI and CT scan reports, the doctors discovered that there were several needles inserted in her abdomen and she had a broken arm."