Government whip Gareth Johnson has just quit, telling Theresa May in his letter (below) that he cannot in all conscience "reconcile his duties as a Whip" with implementing her European Withdrawal Agreement.
The Brexit-supporting Conservative MP warns that the controversial "back stop" in the agreement to stop the Northern Ireland peace agreement falling apart  "ensures we will be fettered in our ability to negotiate trade deals with other nations in future."
The Tory MP resigning as a minister in the whips office responsible for party discipline adds: "Unfortunately, this deal prevents us taking back control and instead could leave us perpetually constrained by the European Union."
"The time has come to place my loyalty to the country above my loyalty to the government," Johnson concludes.
Gareth Johnson is the THIRTIETH minister to resign since Theresa May formed a minority government after her ill-judged snap election in June 2017.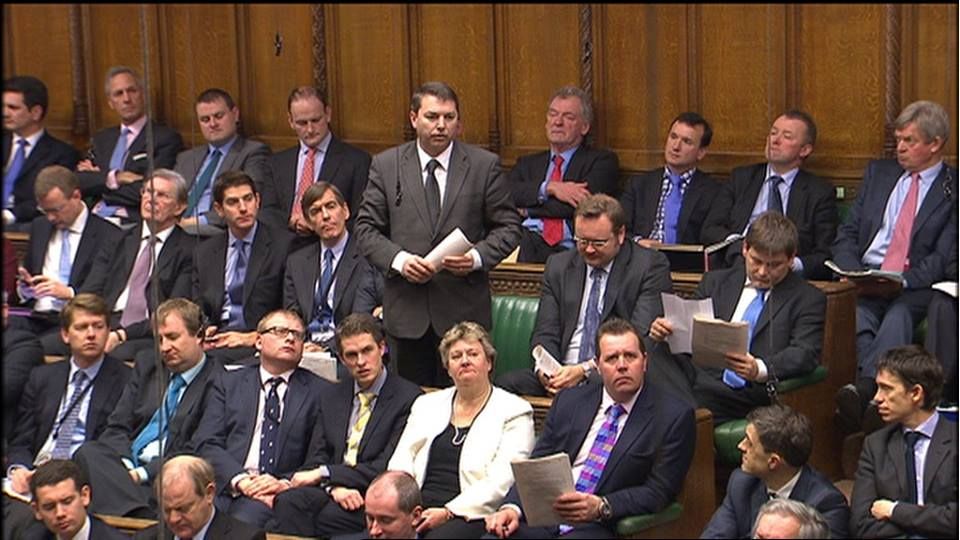 This is disastrous news for the Prime Minister who while spinning for pro-remain MPs that opposing her flawed EU withdrawal deal would lead to an economically devastating exit from the EU with no deal on March 29, has also been simultaneously warning Brexit-supporting rebels that without her deal the likeliest eventuality would be Brexit not happening.
The embarrassing resignation comes as Theresa May is about to give a speech in Stoke-on-Trent which mainly voted to leave the EU in the 2016 referendum, warning that not voting for her EU withdrawal deal in this week's meaningful vote risks parliamentary paralysis which could stop Brexit.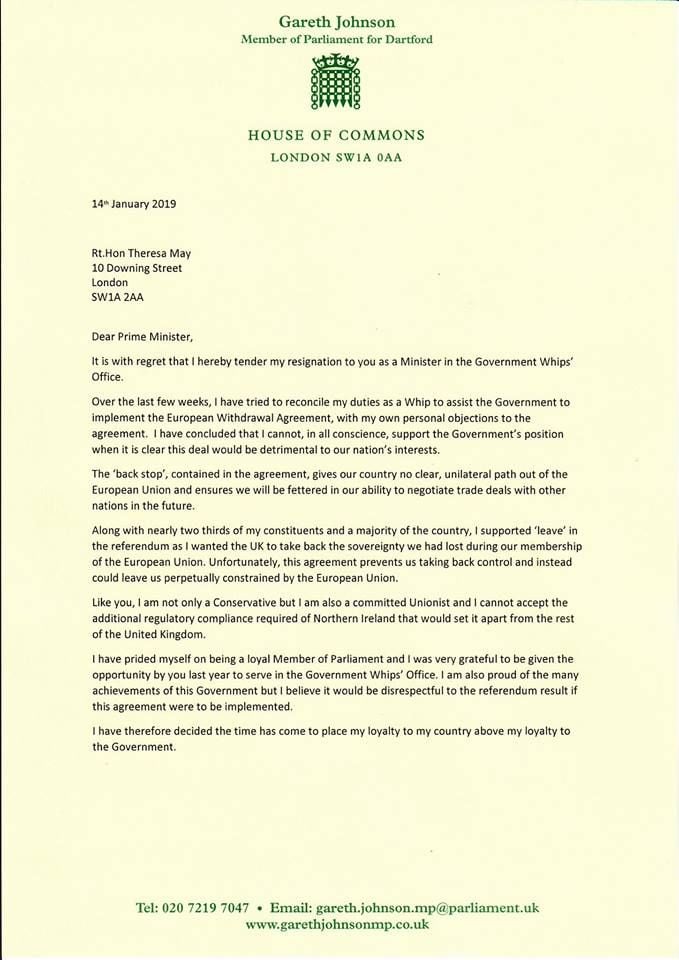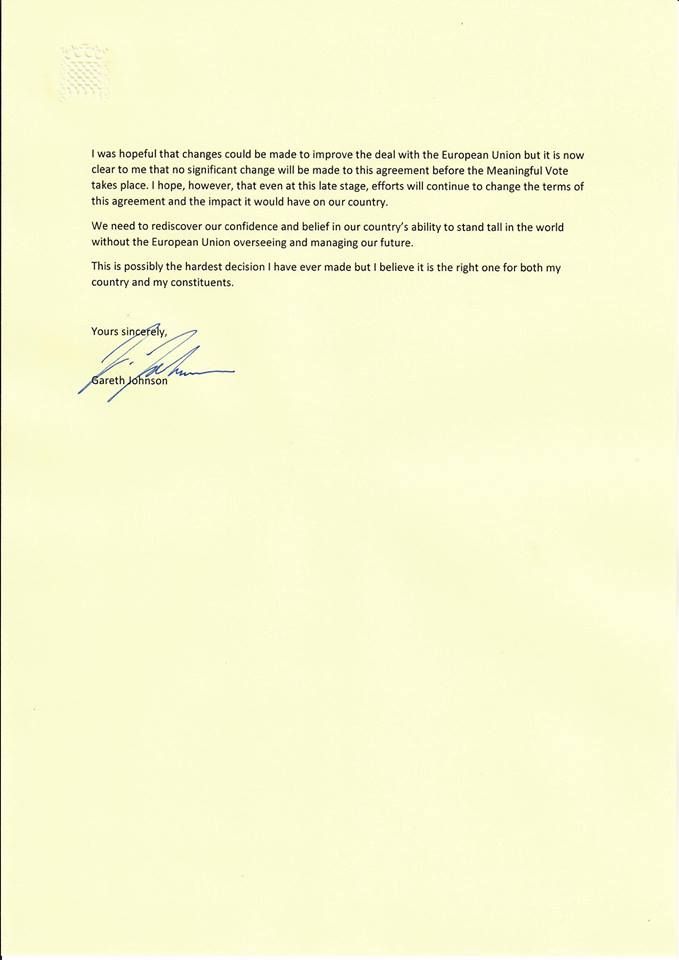 READ MORE: