The Russian flag was temporarily lowered at their embassy in West London yesterday following Theresa May's announcement that 23 diplomats were to be expelled from the UK.
A man was pictured removing the Russian flag from a pole from the roof of the diplomatic mission in Kensington.
Moments later, the same man appeared with a different flag before hoisting it up the flag pole.
A journalist for the BBC tweeted: "Just got all excited as a bloke jumped out of a window at the Russian Embassy and took the flag down… but he has now popped out again replaced it with a cleaner one #Russia #RussianSpyPoisoning."
In a statement in the House of Commons, Theresa May announced tough sanctions against Russia over the poison attack on Sergei Skripal and his daughter Yulia in Salisbury.
The Prime Minister had given Russia 24 hours to explain why a lethal Soviet-era nerve agent had been used in the attempted murder of the former KGB-spy and his daughter.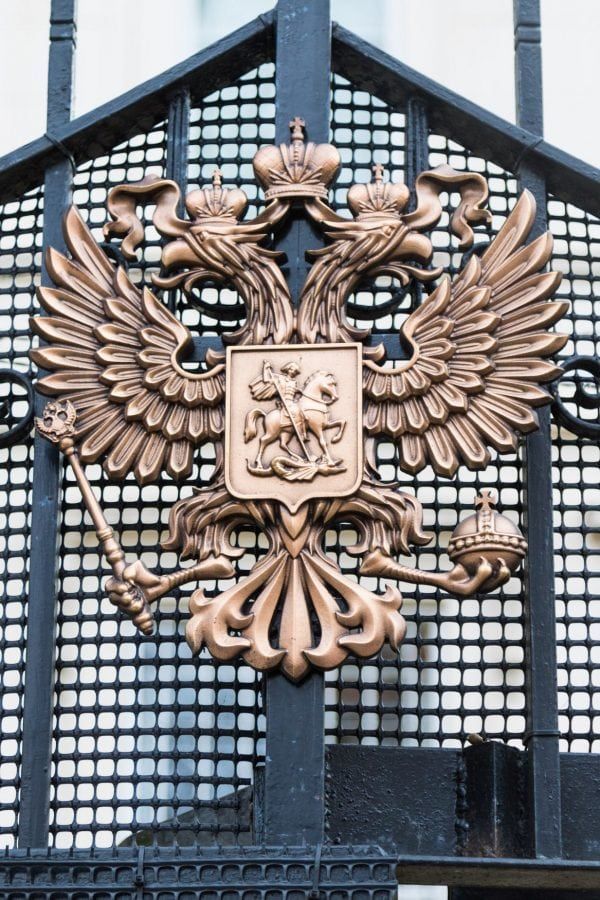 The Kremlin missed the deadline, failing to provide an adequate response, leading Mrs May to accuse Vladimir Putin of showing "contempt and defiance" towards the UK over the "brazen" attack.
As punishment for the "unlawful use of force", Mrs May kicked out 23 suspected spies out of the country in the largest mass expulsion of diplomats since the Cold War.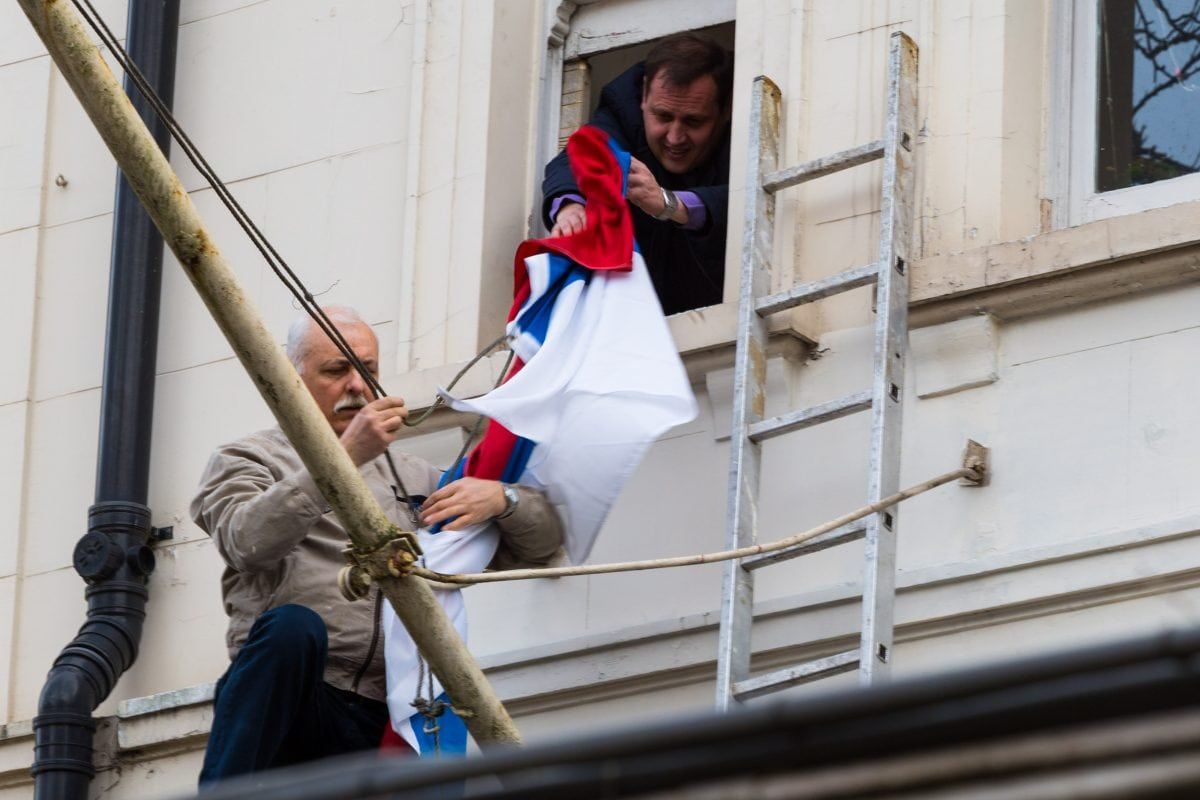 RELATED 
https://www.thelondoneconomic.com/news/politics/spy-poisoning-scandal-shows-we-cant-rely-on-russia-to-keep-britains-light-on/14/03/