This deadly arsenal of weapons was handed into a single police force in just a three week period as part of their latest firearms surrender.
The terrifying haul of over 100 guns include a .44 Magnum revolver, 20 shotguns, a Winchester Repeater rifle as well a Second World War flare gun.
They were handed in to West Midlands Police last month as the region saw a spike in shootings and will now be forensically tested before being destroyed.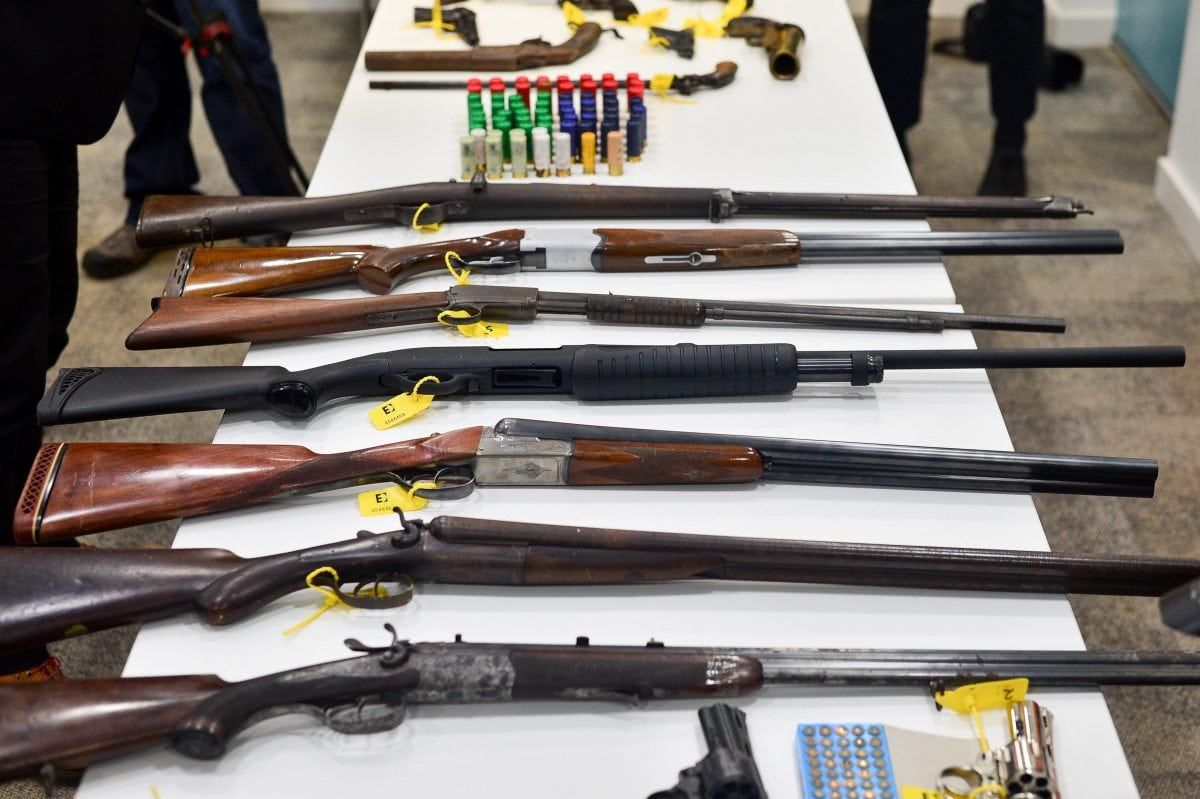 Also among the hoard of 116 weapons were six pistols – including a war-time Enfield .45, seven revolvers and 16 batches of ammunition.
Detective Inspector Rod Rose, from the force's Prevent team, said: "Coming just six months after our last firearms surrender which saw 245 weapons handed in, this is a significant result and shows that there are still firearms out there which could be lethal in the wrong hands.
"We are continuing our crackdown on violent crime using Section 60 powers, which allow us to stop and search anyone we think may be involved in criminality and violence.
"And we are continuing our work with young people who may be on the cusp of becoming involved in gang culture through our 'Precious Lives' project where thousands of schoolchildren have seen a hard-hitting presentation on the dangers of carrying weapons."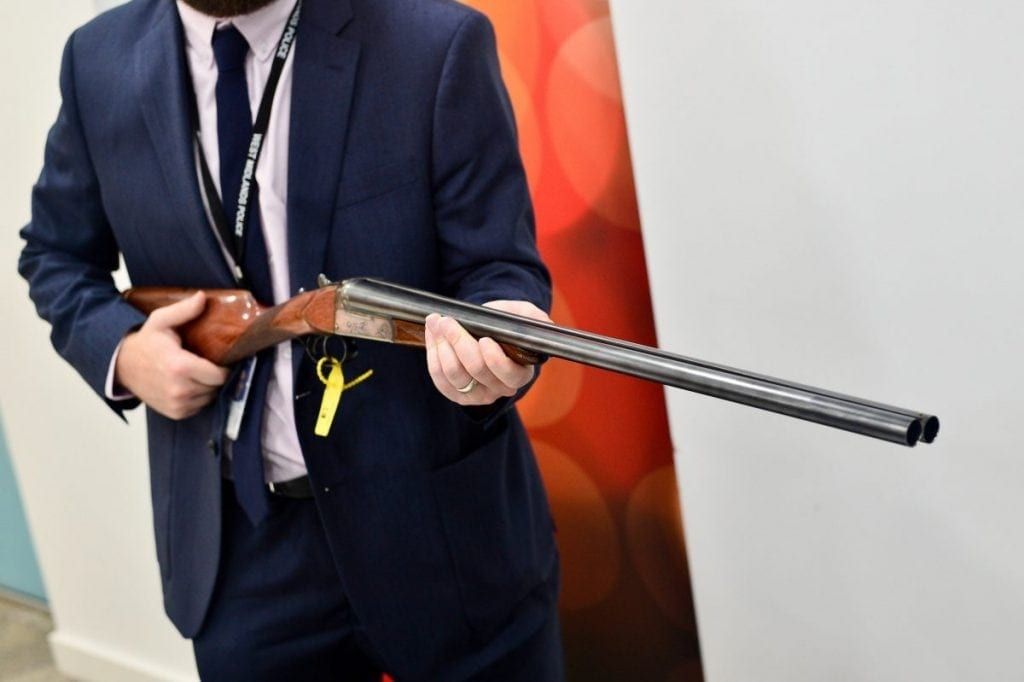 West Midlands Police and Crime Commissioner David Jamieson added: "Every weapon handed in is potentially a life saved.
"The region is a safer place with these weapons no longer on the streets, as there is always the potential they could fall into the wrong hands.
"Guns ruin lives and have a devastating impact on the communities of the West Midlands.
"For everybody who decided to hand in their weapon may I say a big thank you – you have done the right thing."
The latest surrender by the force came at a time the West Midlands saw a surge in the number of violent crimes.
Taimoor Zaheer, 22, was gunned down in his car in Handsworth, Birmingham on May 22.
Anib Khan, 23, was arrested by Kent Police as he tried to board a ferry in Dover the next day and appeared before magistrates last month.
The murder was followed by two shooting incidents and a fatal stabbing in the city within a 24 hours period the next weekend.
Keelan Wilson, 15, was also killed that month after being knifed following a violent disorder between a group of youths in Wolverhampton.
Recent figures from the Office of National Statistics has shown that gun violence has rocketed in Britain by 20 per cent, with 6,694 offences in the 12 months to January.