Uber drivers crowded outside the firm's office in central London this afternoon to protest alleged "slave labour" conditions imposed by the company.
Dozens of police in riot vans were forced to blockade the entrance to the glass highrise where the company is based, in Aldgate, amid fears of violence.
Uniformed officers were among the police presence, with some cops carrying tasers at their waists.
More than 200 drivers carried pickets which blasted the firm's "low pay" as some claimed they worked as many as 50 hours per work for just £9,000 per year.
The protest is part of nationwide strike action by drivers, many who also gathered to protest outside the company's other offices in Birmingham and Nottingham.
Union bosses urged customers not to cross "the digital picket line" and instead support drivers by avoiding the app during the strike.
But taxis were still available using the app when the action began at 1pm – with dozens of drivers willing to collect passengers from the picket line itself.
Prices also appeared to be relatively reasonable, despite Uber often "surging" prices when their service is particularly busy or there is a shortage of drivers.
One driver, who gave his name as Ibrahim C, 33, from Hackney, said: "They have raised commission to 25 per cent.
"They are deactivating a lot of drivers for no reason. If a customer says we've been speeding, anything like that, they will deactivate us."
Protesters held placards as they marched outside the office, many which blasted "low pay" and "unfair deactivations".
Flags waved by protesters were adorned with the branding of the Workers Union of Great Britain and the United Private Hire Drivers, which is a branch of the union.
James Farrar, chair of the UPHD branch, said: "After years of watching take home pay plummet and with management bullying of workers on the rise, workers have been left with no choice but to take strike action.
"We ask the public to please support drivers by not crossing the digital picket line by not using the app during strike time."
Security was tightened outside the building, with private security staff also on alert in case protesters stormed the building.
Another driver, Ahmed, 42, who refused to give his surname, said: "If we don't make a profit, why should we do the job?
"We have been protesting but they are not listening to our concerns.
"And Transport for London, they are not listening, they should also accept responsibility, they provide a licence to Uber."
Many drivers at the protest complained fares are not keeping up with rising costs of petrol and car maintenance.
Naeem, a driver for two years, said: "Uber is still paying the same far it was in 2012, but petrol prices, car maintenance, MOTs, licence costs go up."
Uber insisted it has rolled out a string of policy changes to meet the demands of drivers.
Another driver, who asked not to be named, slammed Uber drivers who continued to work during the strike.
The man, a driver for three years, said: "I'm here for everyone, not just myself, every private hire driver, every Uber driver.
"I'm here for my rights and their rights.
"People who are still working need to realise this is not right."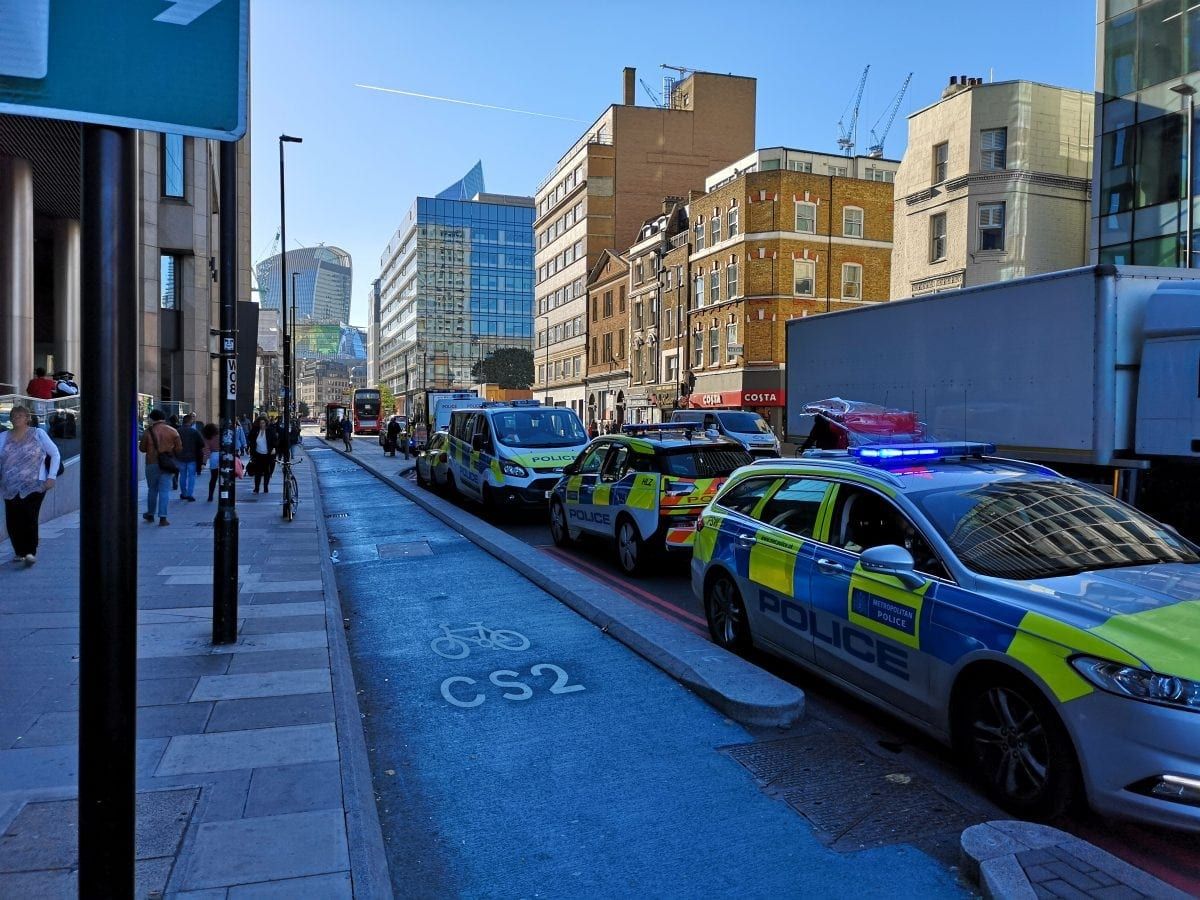 A spokeswoman for Uber said: "We are always looking to make improvements to ensure drivers have the best possible experience and can make the most of their time driving on the app.
"That's why over the last few months we've introduced dozens of new features, including sickness, injury, maternity and paternity protections.
"An academic study last month found that drivers in London make an average of £11 an hour, after accounting for all of their costs and Uber's service fee.
"We continue to look at ways to help drivers increase their earnings and our door is always open if anyone wants to speak to us about any issues they're having."
By Ben Gelblum and Lewis Pennock
READ MORE:
Uber, Amazon and Hermes workers warn MPs about "horrors" of gig economy